Roamaroo's Adventurous Days & Romantic Nights at Occidental Cozumel
Globetrotting travel influencer couple Roamaroo discovered wellness, romance and more at Occidental Cozumel. Follow them on their adventure!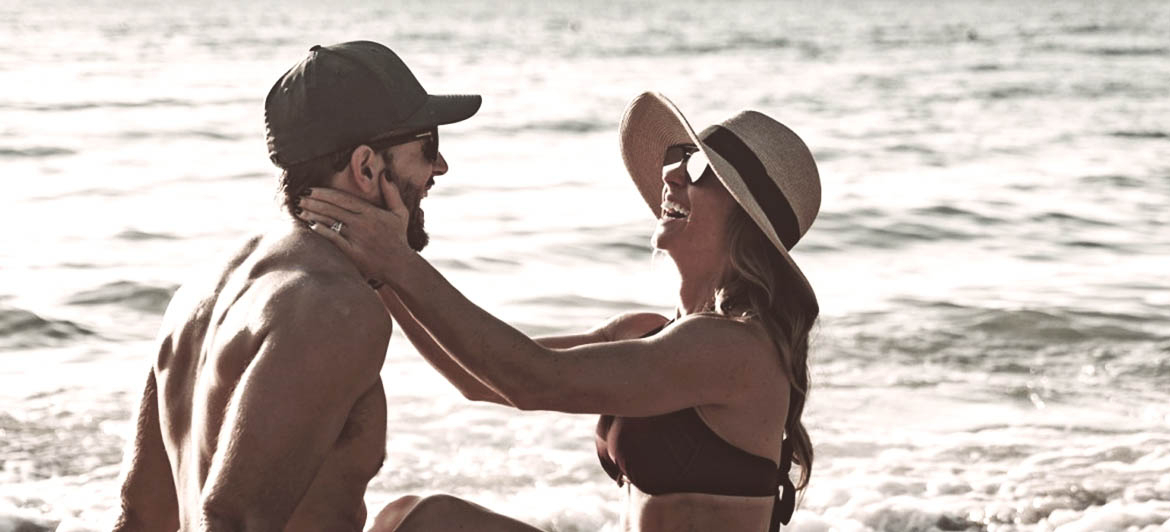 If you're a traveler in search of wanderlust-sparking words and imagery, pay a visit to Roamaroo. It's the work of Collette and Scott, a world-traveling couple who are "dedicated to experiencing luxurious and adventurous travel destinations that will make our muscles and our relationship grow stronger." They've globetrotted constantly since ditching their day jobs in 2015 – and one of their latest trips took them to the all inclusive Occidental Cozumel. At this beautiful beachside resort, they experienced wellness, romance and adventure, all with a Cozumel twist. Read Collette and Scott's full report here. Pin and Travel caught up with them to get a few more details (and add a few more Cozumel travel tips!). 
What makes Occidental Cozumel a perfect vacation spot for an adventurous couple like yourselves?
Roamaroo: The Occidental Cozumel is a perfect vacation spot for an adventurous couple because there are so many activities available right at the resort. The resort has its own private dock where adventurers can get picked up for scuba and snorkel adventures on the Palancar Reef. At the resort, there are also tennis courts, kayaking, windsurfing, volleyball, and sailing.
Pin and Travel Tip: The Palancar Reef is one of the world's greatest locations for undersea exploration. The waters here are crystal clear, with visibility up to 200 feet, perfect for scuba divers to mingle with sea turtles, eagle rays, and shimmering schools of tropical fish. Cozumel scuba diving simply doesn't get any better than this. Learn more about the Palancar Reef!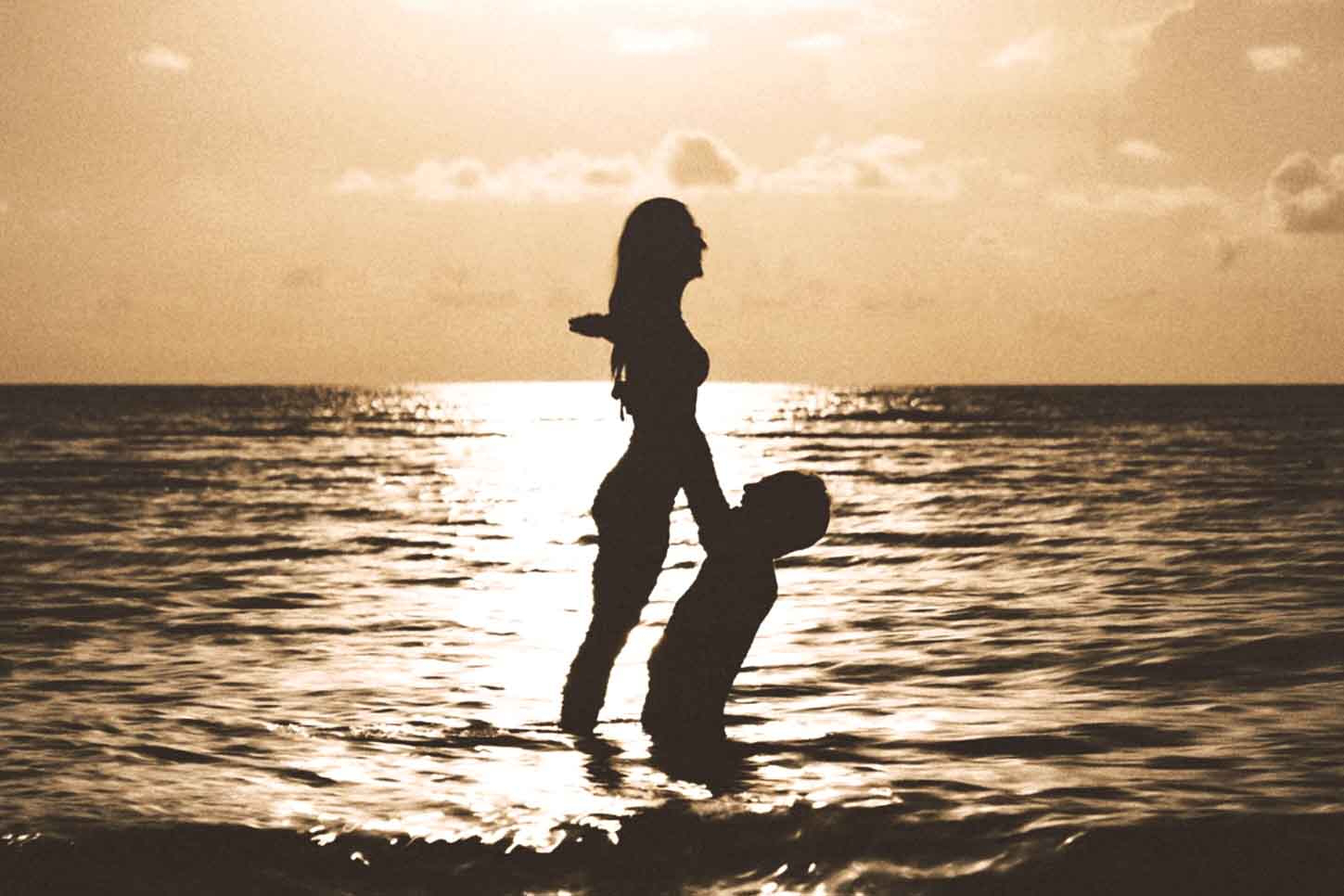 How is Cozumel different from other beach vacation destinations?
Roamaroo: Cozumel is different from other beach destinations because it offers so many amazing adventures on one tiny island. Cozumel is a haven for divers and sailors while also offering plenty of adventurous activities on land such as zip-lining, jeep tours, bicycling, and visits to its eco-park.
Pin and Travel Tip: Don't miss Parque Punta Sur! Located on Cozumel's southern point, it's one of the treasures of the island's natural landscape. The park is home to an astonishingly diverse array of flora and fauna, wide beaches with fine white sand, and turquoise waters with beautiful coral reefs. Discover more Cozumel outdoor adventures.
If you could pick one, what was your most memorable moment from your Occidental Cozumel getaway?
Roamaroo: Our most memorable moment was a simple and romantic moment: playing in the ocean while watching the sunset over the Caribbean Sea. The moment was so peaceful, romantic, and tranquil. It felt like we were completely disconnected from the world in the most beautiful way.
Pin and Travel Tip: Another great way to disconnect in Cozumel is Chankanaab National Park. One can't-miss experience here is the sparkling natural lagoon, from which the park takes its name. The lagoon was an important resource for the Mayan people back in pre-Hispanic days, and later served as a hiding place for the pirates of the Caribbean. And don't miss the lovely white-sand beach, with dozens of hammocks swinging gently between towering palm trees.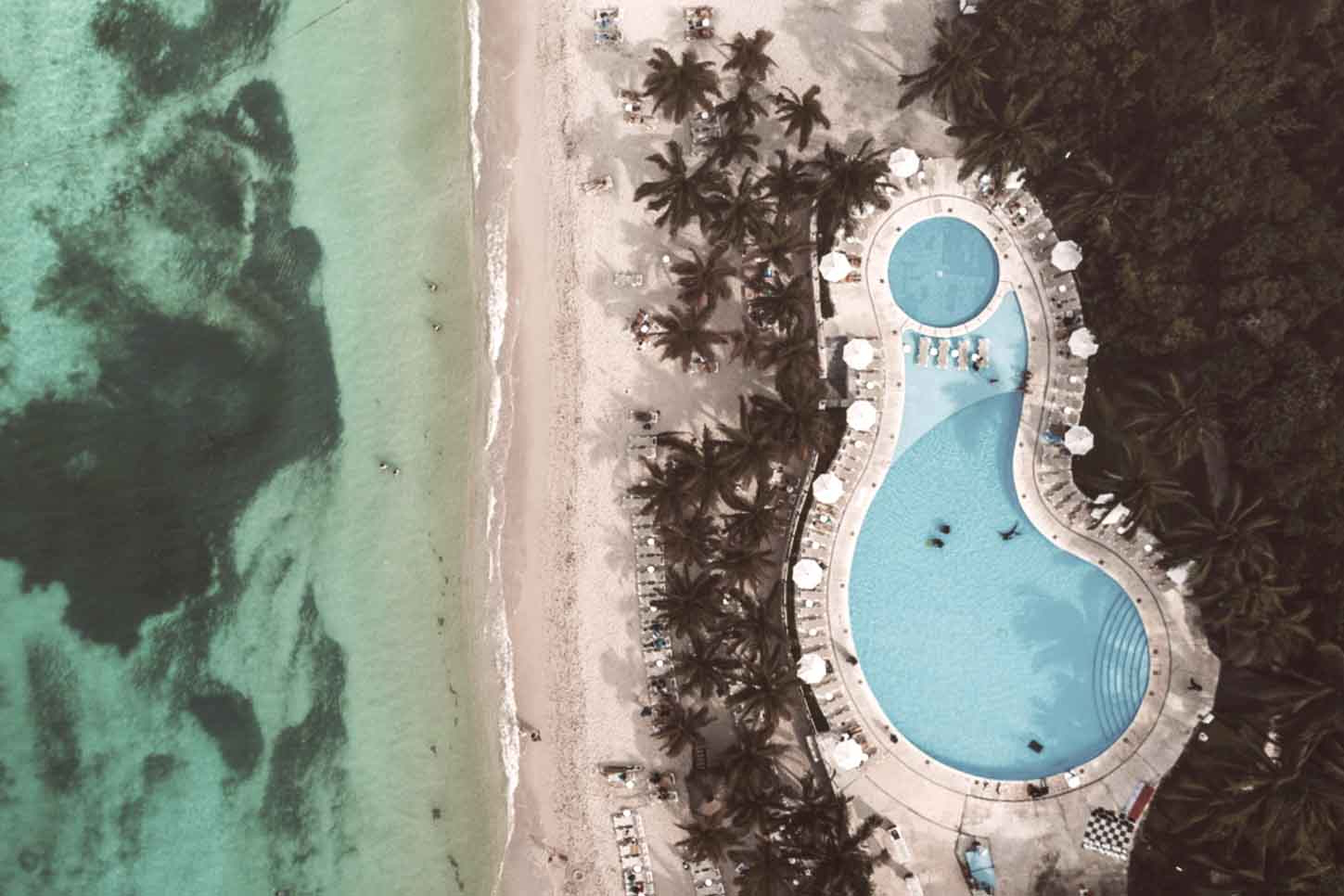 What was the most romantic part of your trip?
Roamaroo: The most romantic part of our trip was when we enjoyed a couples' massage at the spa. After the couples' massage, we were treated to a Jacuzzi and sauna experience complete with champagne and chocolate covered strawberries.
Pin and Travel Tip: Occidental Cozumel is a perfectly romantic wedding destination. With a breathtaking location along a private beach and natural eco-preserve, Occidental Cozumel is also an idyllic location for weddings or renewal of vows ceremonies. The hotel offers a variety of packages for all sizes of events, from an intimate seaside wedding to a lavish celebration, including a cocktail hour and private reception and private reception with ocean views. Learn more about Occidental Cozumel weddings.
Follow Roamaroo's further adventures at Roamaroo.com and
instagram.com/roamaroo
. And get more Barceló influencer inspiration at
barcelo.com/pinandtravel/en/influencers-stories
.