Ultimate shopping guide for souvenir purchases in Fuerteventura
Looking for the best local foods and wines, souvenirs and gift shops in Fuerteventura? Check out our round-up of the island's retail therapy hotspots.
Aside from its volcanic landscapes, delicious beaches and boundless attractions, shopping in Fuerteventura is another pleasure that awaits you, with plenty of markets, street shops and shopping centres swathing the island.
Puerto del Rosario, Fuerteventura's bustling capital on the east coast of the island, is flanked with handy gift shops and is home to the biggest shopping centre on the island. Corralejo and Calete de Fuste are also fantastic shopping hubs if you're looking to explore the island's shops and markets, with pottery, crafts, decorations, furniture, clothes and plenty more on offer.
Check out our round-up of all the top places in Fuerteventura where you can shop till you drop and find some handy souvenirs and gifts to take home from your travels.
Centro Comercial El Campanario
Fancy browsing Fuerteventura's shops but don't want to be stuck indoors on a scorching summer's day? Centro Comercial El Campanario is a breezy outdoor shopping centre that can be found in the heart of Corralejo. With its fantastic mix of local and international brands and boutiques, this mall has something on offer for everyone.
The Artisan Market in the Campanario Centre is open every Thursday and Sunday from 9am – 2pm and is a huge hit with both the locals and tourists alike, with all sorts of treats on offer – from jewellery, to pottery and crafts.
If you fancy a break from all the shopping, relax with a drink or have a bite to eat while you enjoy the infectious live music and folk songs and dances.
Komodo
In need of some last-minute souvenirs to take home to your loved ones? Located in a small side street, Komodo is a wonderful shop in Corralejo with a plethora of interesting goods on display, from crafts, jewellery, clothes, shoes and bags that are full of colours and island flavour. The furniture range is also nifty if you're looking for souvenirs, with a range of lamps, bowls, lights and accessories.
It's rare to leave Komodo empty handed, so even if you're not intending to buy anything, it's likely you will end up indulging in the suitably priced gifts that load the shelves.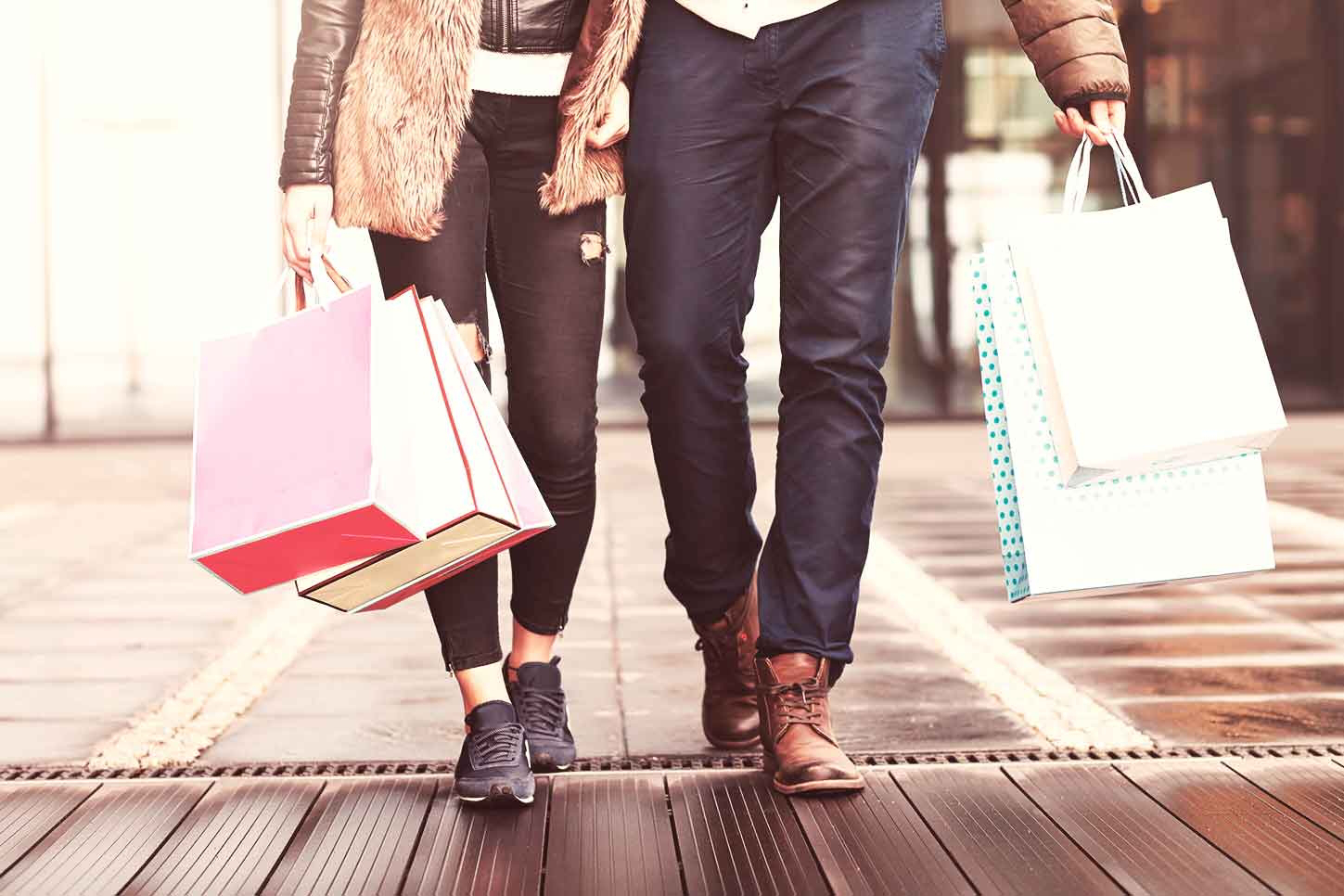 Centro Comercial Las Palmeras
Centro Comercial Las Palmeras is a large shopping centre on the main street of Corralejo – Avenida Nuestra Señora del Carmen. You can find endless clothing stores, restaurants, bars and cute souvenir shops with high-quality gifts. If you fancy soaking up the Canary Islands sunshine during your shop, head to the tranquil open terrace to rest those feet and relax.
The centre hosts two floors of shops and eateries, as well as free parking in its underground car park.
Otro Mar
Otro Mar is a spectacular art studio in Lajares that creates unique and exclusive artworks. Explore the handmade items made from several materials, including wood, lava stone, ceramics, mosaics and seashells. From pendants, pottery, hanging decorations, mirrors, frames and tables, Otro Mar can provide you with the perfect souvenir with the option to personalise gifts for the ultimate finishing touch.
La Oliva Market
If you fancy a break from the scorching Fuerteventura beaches, the centre of La Oliva is home to plenty of hidden gems, with the most popular being its market. This market is a well-known hub for coastal tourism and is open on Tuesday and Fridays between 10am and 2pm.
Here, you'll find local produce, including traditional mojo sauces and jams to fruits and vegetables, traditional needlework and embroidery, and oil paintings of the island's landscapes.
Morro Jable
Fancy some last-minute bargains to take home from your travels? In the south of Fuerteventura, you can head to the main street in Morro Jable, where you'll find most tourists flocking for their daily dose of retail therapy.
The streets are full of shops selling clothes, perfumes and jewellery, with Chinese bazaars dotted all over if you're in search of some souvenirs.
If you're looking to buy the finest local food, take a stroll to the old part of town where the locals shop for fresh produce and traditional ingredients.
Tetir Market
Every three months, Tetir's Public Square hosts a highly popular market, commonly known as the Tetir Craft Market. Craftsman from all over the island participate in this event, where you can find products such as aloe vera, handmade jewellery and pottery.
You can also find a wide range of food representative of Fuerteventura, iincluding the likes of handmade gofio, Canarian mojo sauces, liquor, sweets, marmalades and goats' milk cheeses.
This market makes the perfect family day out, where you can enjoy the traditional music and different cultural and recreational activities on offer, such as camel rides, bouncy castles and pony rides.
Experience the island's traditions amidst a friendly atmosphere and festive vibes.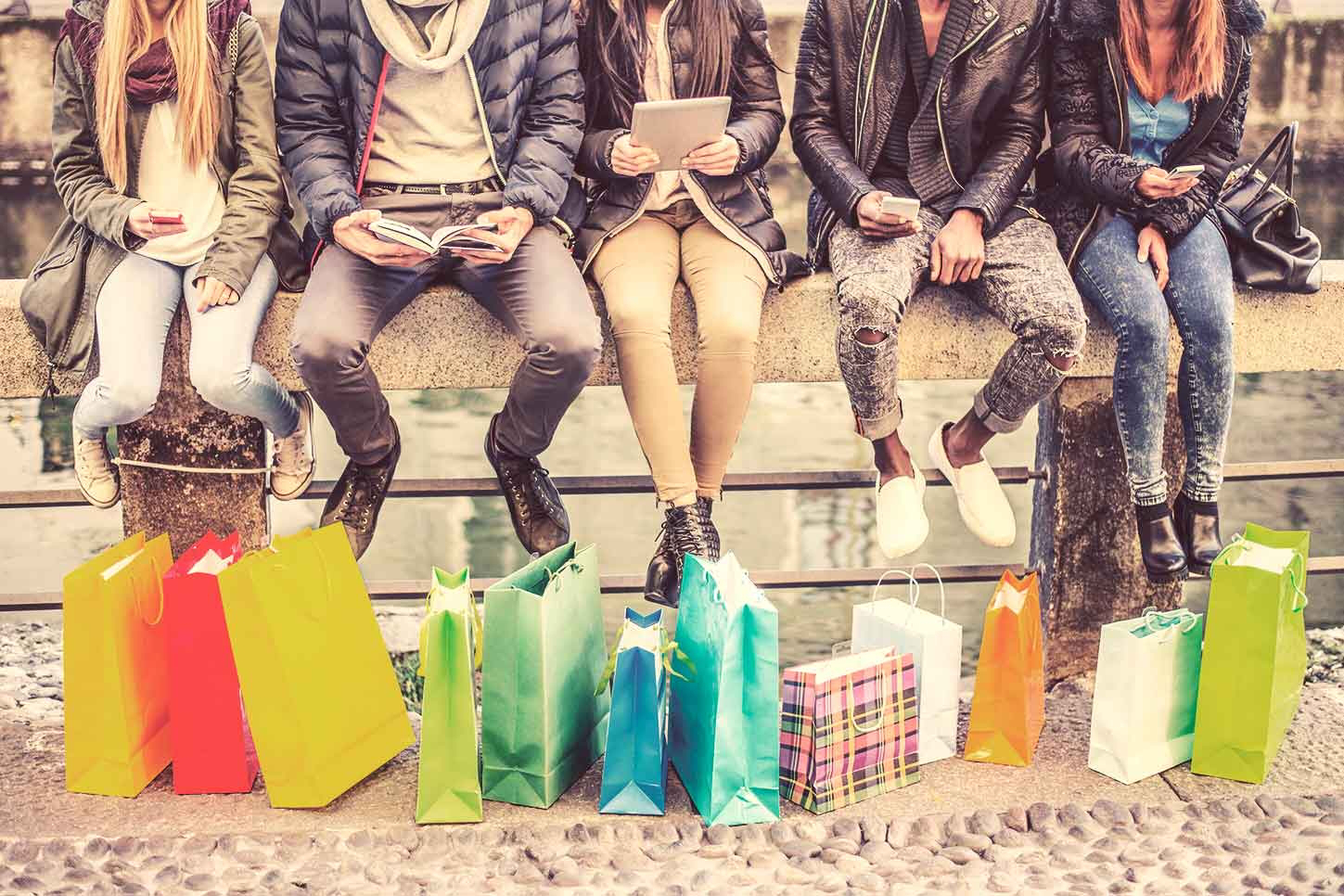 Las Rotondas Centre Commercial
Las Rotondas Centre Commercial sits in the bustling capital of the island - Puerto del Rosario. Shop till you drop in Fuerteventura's largest shopping mall, with four floors brimming with shops and restaurants, and two levels boasting 1000 spaces for free parking.
Grab a bite to eat in your shopping intervals and head to the cafes located on the main floors, or the restaurants on the top floor. Explore the extensive range of stores on offer, from jewellery, cosmetics, perfumes, decorations, and souvenirs to fashion and accessory hubs.
Centro Commercial Atlantico
Fuerteventura's Atlantic Mall is the ultimate hot spot in Caleta de Fuste's retail scene, with a variety of shops if you're looking to take home some island delights. With jewellery, gifts, clothes and electrical goods all under one roof, there is plenty to explore on your shopping trip.
The mall also features a cinema, a ten-pin bowling alley and an arcade if you fancy a break from roaming the stores.
If you're visiting on a Saturday morning, then you're in luck as an bustling market is open weekly. Shopping for a great hotel deal on the gorgeous island of Fuerteventura? Check out the latest offers at Barceló Castillo Royal Level (Club Premium).