Follow the fiesta in Fuerteventura
Fuerteventura nightlife: your ultimate guide to the hottest bars, clubs, pubs and parties on this buzzing Canary Island.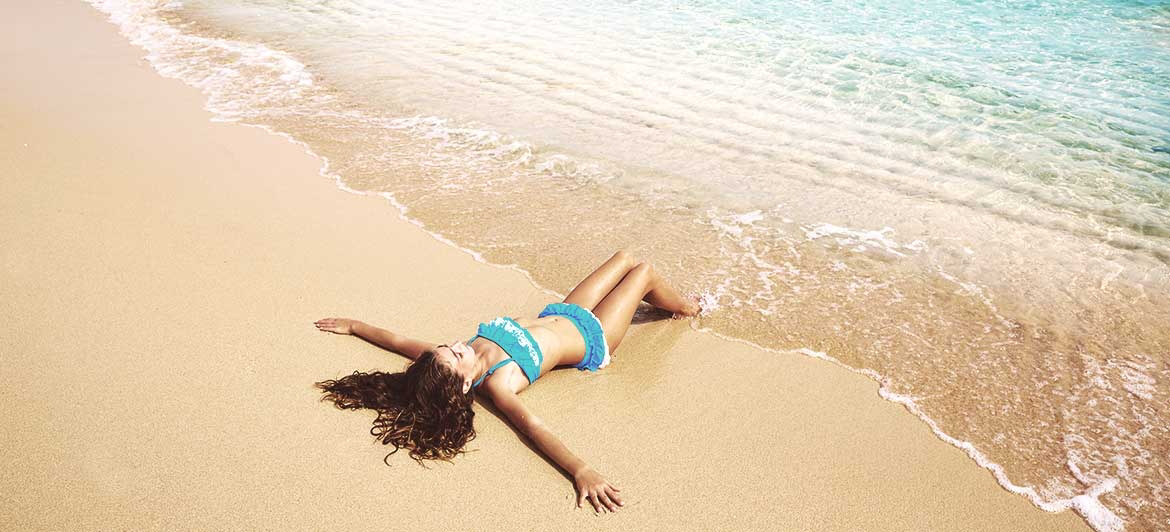 Looking to discover the best of Fuerteventura's nightlife? We've got you covered with all the hottest clubs, pubs and bars to enjoy the ultimate party on the island.
With constant sunshine and averages of 25℃ all year round, Fuerteventura is one of the most popular destinations in Europe, with tourists flocking over year after year to discover the island's beauty. Fuerteventura is home to gorgeous beaches, picturesque volcanic landscapes and an abundance of natural wonders, but one thing, in particular, that never fails to impress, is its bustling nightlife.
The heart of Fuerteventura's nightlife takes place in Corralejo, the main tourist resort in the north of the island, but Caleta de Fuste and Puerto del Rosario also have plenty to offer.
Check out these must-visit venues if you're ready to sample the hottest Fuerteventura nightlife. 
Corralejo
Fuerteventura's nightlife kicks off in Corralejo's main strip – Avenida del General Franco. This is certainly your go-to if you're looking for a lively night out on the island, with plenty of bars, pubs and clubs where you can party the night away. Here are Corralejo's nightlife hot spots you can't afford to miss out on… 
Waikiki Bar
Ready to party from dusk till dawn? Open from 21:00- 06:00, Waikiki Bar is one of the liveliest spots in town, buzzing with energy every night of the week at its ideal beachfront location. The bar is heaving with live entertainment, the hottest music, and serves all the cocktails and drinks you could wish for. If you fancy sipping on a mojito or Pina colada in the island breeze, then head to the outdoor terrace and admire the beautiful sea views ahead. This is every party animal's haven in Fuerteventura and a must if you want a taste of the island's hottest nightlife.
Flicks Bar
Flicks Bar is the most popular karaoke and disco bar in Corralejo, which delivers a fantastic atmosphere along with divine cocktails prepared by professionals. Choose from an infinite selection of songs and sing your heart alongside friends and family. This English-style pub is a favourite with the tourists and bustling with a friendly crowd. 
Rock Island Bar
Love an evening of live music? Rock Island Bar is a popular and trendy bar with incredible live performances from the best musicians on the island. From rock, to blues, to Celtic music, this is the perfect spot for an intimate evening amidst an animated crowd.
Mojito Beach Bar
Fancy sipping on drinks with a unique island view? In a stunning beachfront location, Mojito Beach Bar is an exotic bar offering the finest mojitos and a range of other mouth-watering cocktails. Begin your night in this peaceful spot and relax with a drink while you admire the sunset over the ocean. 
International Kite Festival
Book your stay in Fuerteventura for the International Kite Festival, celebrated every year in the nature reserve of the Dunes of Corralejo. This year, the festival will take place between November 8-11, making the Corralejo Nature Reserve an even more spectacular sight. The event has become a must for the entire neighbourhood along with tourists, where hundreds of different kites are decorated and flown across the sky creating a truly unique spectacle.  
Caleta de Fuste
The Caleta de Fuste resort is located a few kilometres south of the capital, Puerto del Rosario, and is dominated by large and luxurious hotels. Caleta de Fuste's nightlife is centred around the various commercial centres located along the main street. Check out the hottest bars in the area. 
Piero's Music Café
Situated inside the centro comercial El Castillo, Piero's Music Café is a very busy bar bustling with friendly Brits grabbing a refreshing drink after a long day in the sun. The bar offers different shows throughout the week from 21:00, followed by karaoke at 23:00, with more than 15,000 songs available on demand. Piero's Music Café is renowned by the locals for being the place where people of all ages can enjoy an evening out and feel well looked after. Enjoy an extensive food and drinks menu while you sing the night away. 
Sugar Restaurant and Bar
Enjoy a super relaxed atmosphere at Sugar Restaurant and Bar, where you'll find groups enjoying a lazy afternoon on the rooftop terrace sipping on cocktails in the sunshine through to sunset. Come evening, bask in the island breeze to the sound of chilled-out music, accompanied by an extensive drinks menu. 
Aloha Gardens
Chill out in this relaxing cocktail-style bar and indulge in some of the finest drinks to start your evening. With a cosy décor and lovely setting, this is the perfect place for an enjoyable evening on the island. 
Puerto del Rosario 
If you fancy partying like the locals with more of a Spanish feel to your night out, head to the capital city, Puerto del Rosario, where you can dance the night away alongside both locals and tourists. The bars and clubs are concentrated around the port area, although you can find some dotted around on the outlying streets. 
Magma Disco Lounge
Open on Thursdays, Fridays and Saturdays, you can spend the weekend partying in the capital at Magma Disco Lounge. This trendy nightclub is one of the few open till dawn, so if you're ready to be the last one standing then this hot spot is for you. 
Disco Azucar
Azucar is another disco in Puerto del Rosario offering Latin American music accompanied by delicious cocktails. The bar is brimming with young locals and a great spot if you're looking for an authentic Fuerteventura nightlife experience.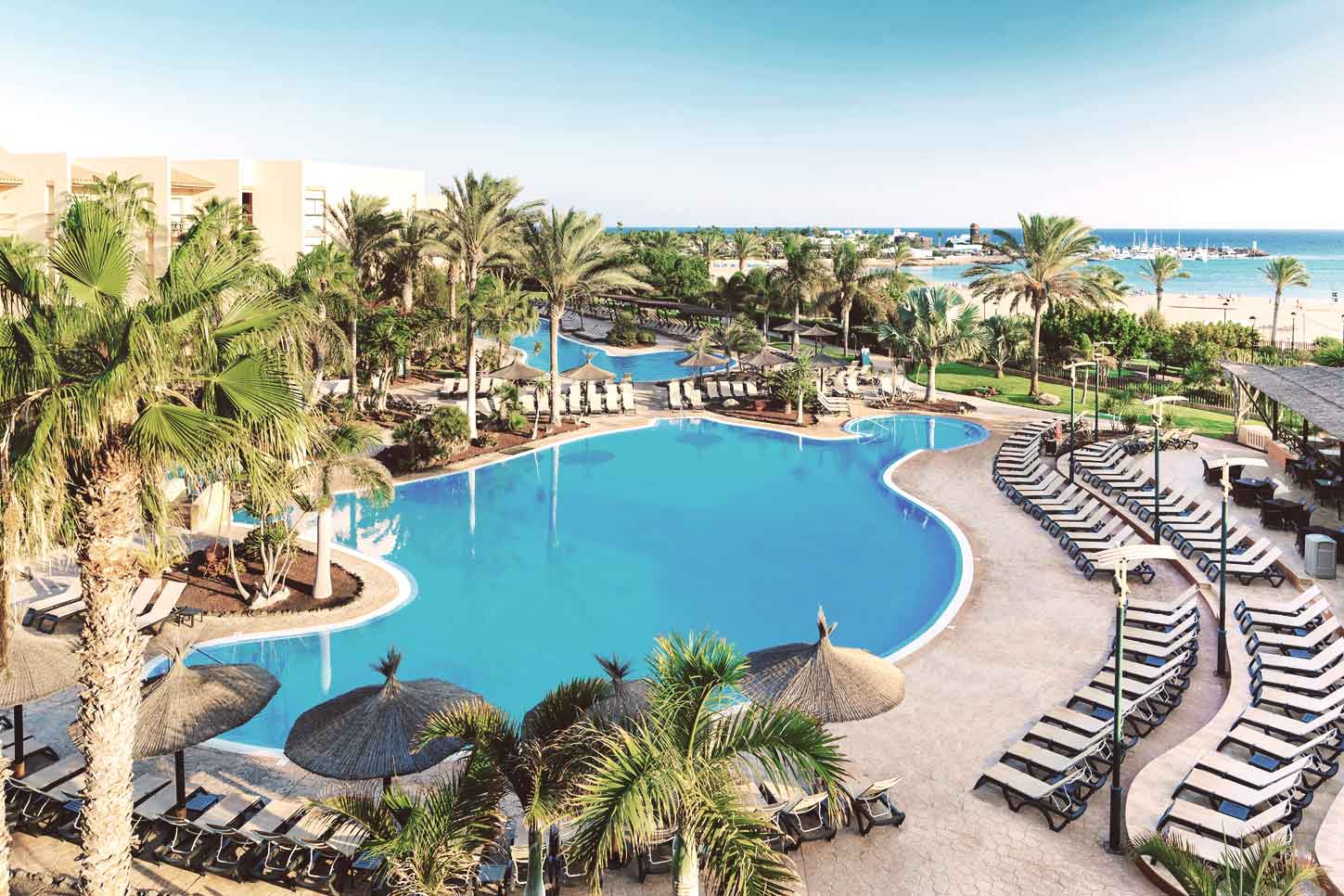 Where to stay?
Want a place to chill out? On the seafront of Caleta de Fuste, you will come across the beautiful Barceló Fuerteventura Thalasso Spa. This hotel boasts two swimming pools surrounded by sun loungers and palm trees where you can rest up from the night before. The rooms offer spectacular views, first class facilities and a stylish décor to provide you with a top-class stay.
Alternatively, Barceló Corralejo Bay is an adults-only paradise within easy reach of all the hottest clubs and bars on the island. Recover from the bustling Fuerteventura nightlife in the hotel's rejuvenating U-Spa, with relaxation pools, hot tubs, Turkish baths and Finnish saunas to indulge in. Book your stay to avoid missing out…