Tenerife family holidays: your ultimate guide
Tenerife family holidays: A round-up of all the family fun and adventures to enjoy on the island, from water parks to zip lines.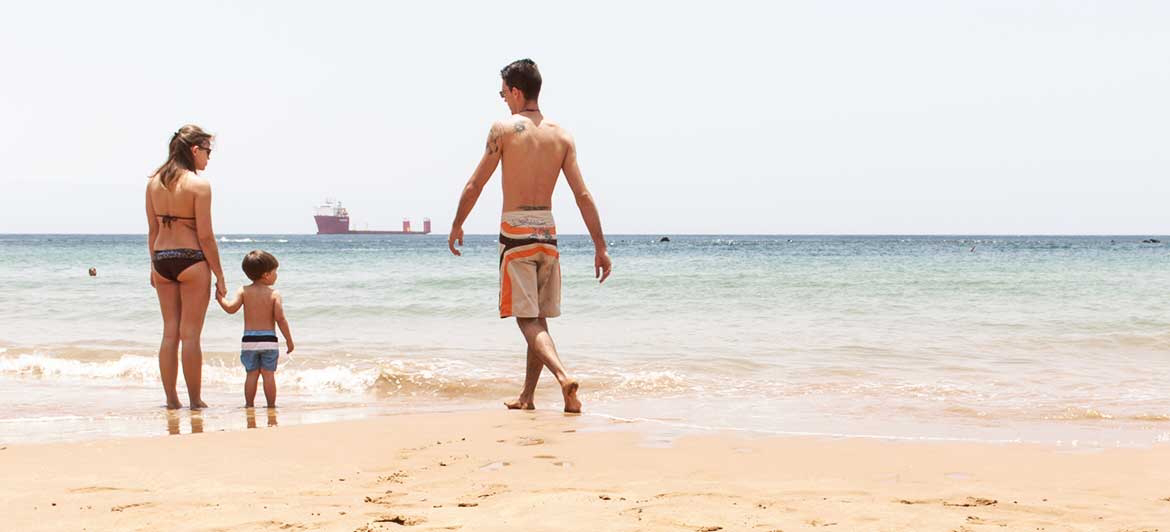 Tenerife family holidays are without a doubt the perfect choice for your Canary Island travels, offering plenty of fun in the sun for both kids and adults alike. The glorious weather is of course the number one reason most people flock to the island, with almost guaranteed sunshine throughout the year.  Safe, family-friendly and just a four-hour flight away from the United Kingdom, it is no wonder that the beautiful island of Tenerife is one of Britain's top winter sun destinations.
As one of the best family-friendly destinations in the Canary Islands, Tenerife has plenty of hotels that are ideal for families. Situated in a privileged location right next to the famous Playa la Arena beach, the Allegro Isora is the perfect hotel for your next family holiday. The hotel offers tremendous discounts for the little ones, with the first child staying for free. In addition, there is a fantastic mini-club on site, as well as designated pools for the kids with water slides and water games led by the fantastic entertainment team.
Alternatively, if you're looking for a more luxurious family destination, the Royal Hideaway Corales Suites are the perfect choice. Relax in this beautiful family resort that lies on the seafront on the Costa Adeje and get involved in the fantastic range of water sports on offer.
Looking for the top attractions and adventures for your Tenerife family holidays? Check out our selection of all the family fun to enjoy in Tenerife… 
Tenerife family holidays: Siam Park
Make a splash at Costa Adeje's renowned Siam Park - one of the most spectacular water attractions in Europe. Located in the beautiful Costa Adeje, this water park offers endless family thrills as well as blissful relaxation. Adrenaline seekers will be in sheer paradise, with some of the craziest, tallest and fastest water slides all under one roof. The iconic 'Tower of Power' slide is the park's star attraction, where you plunge down a 28-metre slide passing through a huge aquarium full of sharks and rays.
Alternatively, if you're in need of a little R&R, Siam Park features three private cabins equipped with hammocks, a shower deck, towels, a fan, sofa, TV and minibar. Leisurely rides are also on offer, where you can chill out on an inflatable along the Mai Thai River – a tropical lazy river running through the park offering all the hottest views. Siam Park has something on offer for the entire family to enjoy, including five different restaurants and snack bars on site if you're feeling peckish.
Tenerife family holidays: Loro Parque
Sister resort to Siam Park, Loro Parque is an enormous zoo on the outskirts of Puerto de la Cruz on Tenerife. This hot spot is Tenerife's longest-established theme park set within a Jurassic Park environment of dense tropical palm groves. It houses the world's largest collection of parrots as well as displaying dolphins, orcas, sea lions, birds and reptiles. As one of the biggest attractions of the Canary Islands attracting over 40 million visitors, this family attraction is a must-visit during your travels. 
Tenerife family holidays: Forestal Park
Family adventures on the island wouldn't be complete without a visit to Forestal Park – Tenerife's largest zip-line thrill park. With more than 90 games in the treetops and 11 zip-lines, there is plenty for the whole family to get involved in, whether it's climbing up the walls and rope ladders or competing in the different obstacles. Different courses are available depending on ability, so you can rest assured that there is something for everybody to endeavour. 
Tenerife family holidays: Lago Martiánez
Lago Martiánez is an enormous outdoor swimming pool complex located in Puerto de la Cruz. It offers entertainment for people of all ages, with four swimming pools for adults and three for children; all of which are surrounded by sun loungers and parasols. The complex consists of a series of lagoons, plunge pools, fountains and waterfalls, all set within beautifully-landscaped gardens and sub-tropical surroundings.  With several kiosks, restaurants, bars and terraces, there is plenty of places you can stop for refreshments throughout your day. 
Tenerife family holidays: Dolphin Watching
The same climate that attracts holidaymakers in their masses each year brings whales and dolphins to the pleasant waters surrounding the Canary Islands. Puerto Colón in Costa Adeje is a great spot to catch a trip, and Los Ginates is especially good as it's directly opposite La Gomera – prime whale and dolphin spotting territory. Whale and dolphin trips usually last around two to three hours, with a brief stop at a stunning beach or bay for a refreshing dip in the islands' waters. 
Tenerife family holidays: The beach
Although Tenerife is renowned for its beautiful beaches, it's definitely worth visiting the perfect family-friendly stretch. Playa de las Teresitas, outside of Santa Cruz, is a perfect beach in Tenerife for families. Take the kids for a refreshing dip in the calm shallow waters alongside tropical fish, or head out to sea on a leisurely pedalo. If that were not enough, the bouncy castle in the sea will be sure to keep the whole family entertained. Complete your beach day with a delicious lunch on the seafront, with a fantastic selection of fresh fish being served in the restaurants.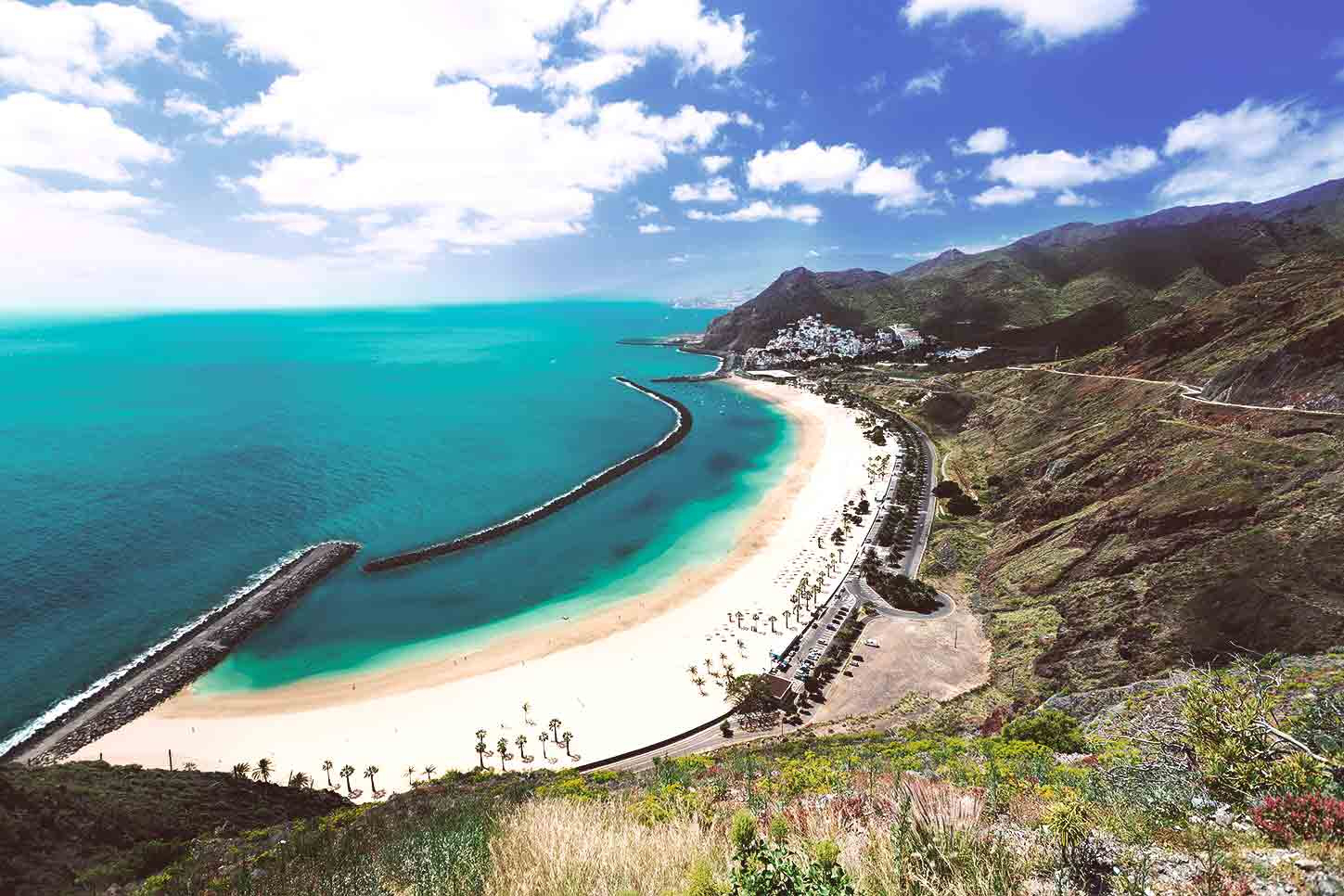 Alternatively, head to Playa la Pinta in the heart of Costa Adeje; another sandy beach that is ideal for families. Its waters are protected so there is no wild wave action, making it the perfect spot for a family swim and enjoying the floating play area a few meters from shore. The lively promenade is also brimming with restaurants and cafes if you fancy making a pit stop for some refreshments.