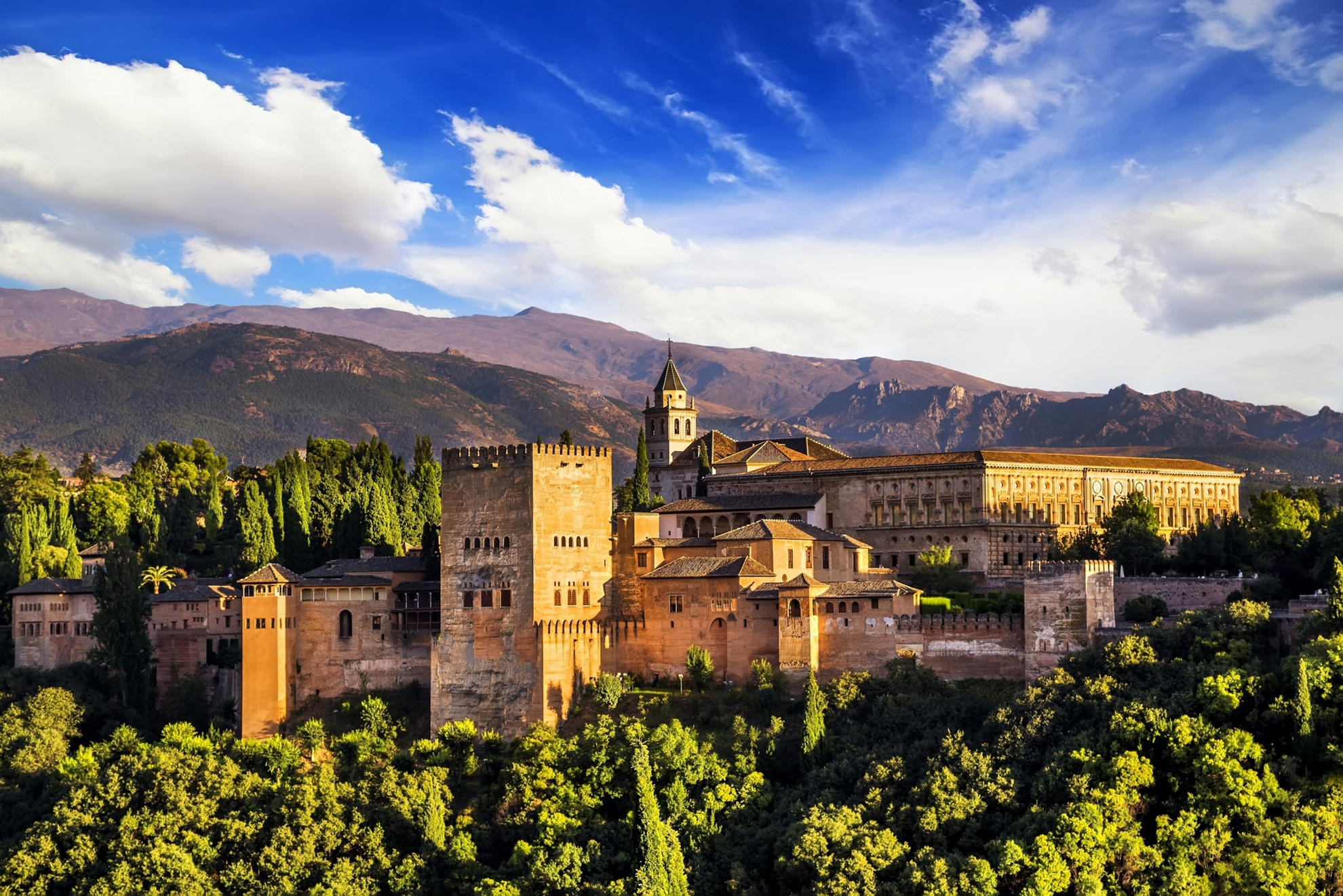 Allegro Hotels in Granada
Click "Comto" to compare the differences between 2 or more hotels.
Compare
---
Excellent position
Outdoor pool
Perfect for celebrations
0
/3 hotels selected to compare
Commemorate up to 3 hotels and book the one that best suits your needs
In Granada, history is around every corner. This old Andalusian city has an amazing cultural heritage that shines through in its musical tradition, eclectic and delicious cuisine and incredible monuments such as the mighty Alhambra, all awaiting you from Barceló Hotels & Resorts in Granada.
Discover authentic Granada
One of the main attractions in the city is The Alhambra, a palace and fortress, now a world Heritage site and one of the most-visited monuments in Spain. Built in the 9th century, its setting is exceptional, with views over the valley and the neighbourhoods of Albaicín and Alcazaba. Los Jardines del Generalife (palace gardens) surrounding the palace are another of the treasures to be discovered. 
But Granada offers so much more: trails and spaces brimming with the richness of the past as well as the open and hospitable character of the present. This is also the case in the old neighbourhood of Albaicín, with its small Arabic houses, artisan shops and cafés with views of the Alhambra, just a short walk away from Barceló Hotels & Resorts in Granada. The central Cathedral is another must-see, with its interesting mix of Gothic and Renaissance styles.
Sierra Nevada: skiing in southern Spain
For lovers of nature and mountain sports a must-see in the area is the Sierra Nevada, a national park just 30 kilometres away, offering hiking and bike routes, as well as the largest ski area in the country. 
For the best location for a break which combines culture and outdoor sports stay at Barceló Hotels & Resorts in Granada, where guests can explore this natural paradise while discovering the cuisine, culture and character of a city that has it all. 
There are many ways to enjoy Granada, a destination that captivates all who visit, above all those who stay at our hotels in Granada.