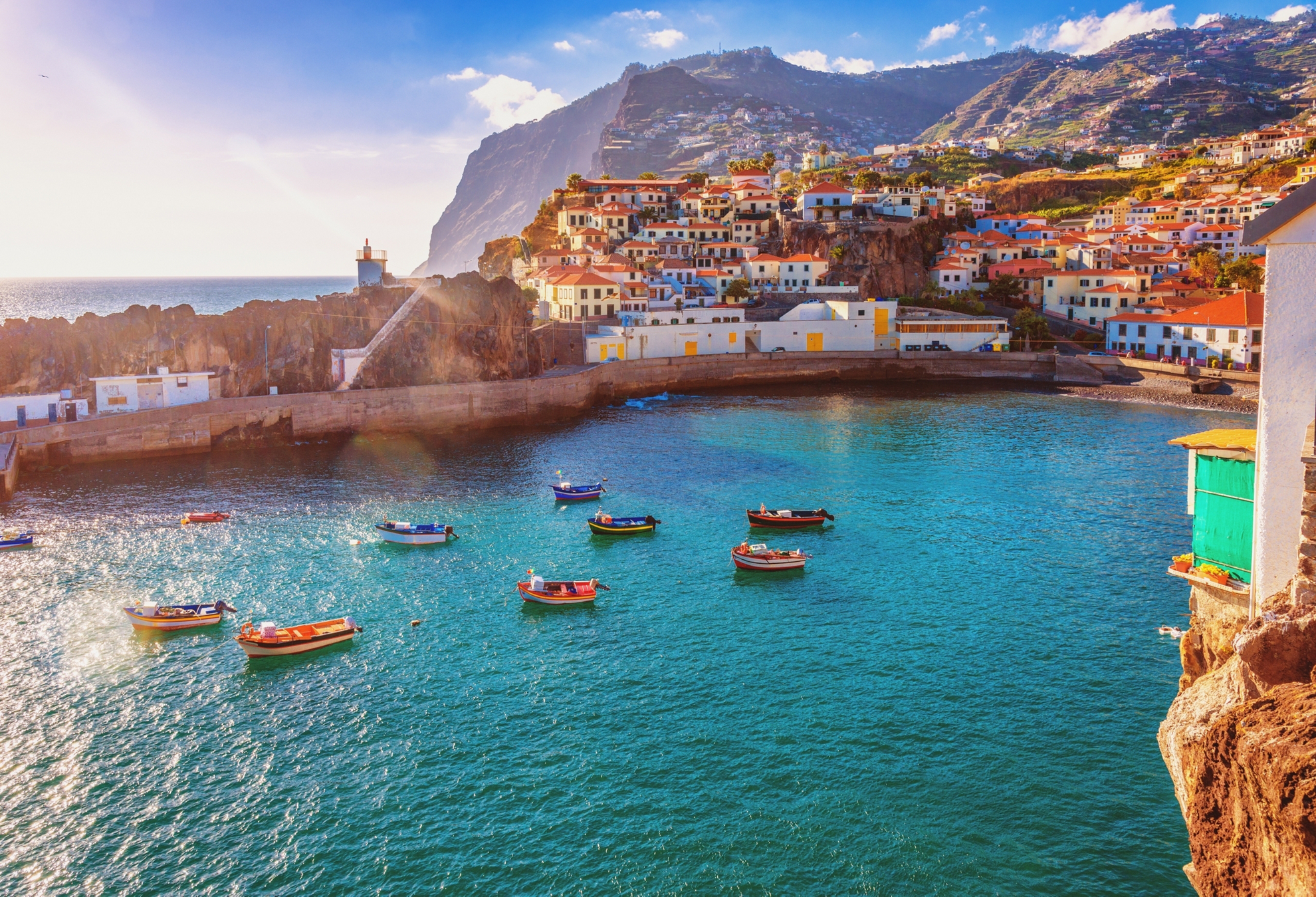 Allegro Hotels in Madeira
Click "Comto" to compare the differences between 2 or more hotels.
Compare
---
Madeira World's Leading Island Destination 2021
RoofTop with 360° view over Funchal
Outdoor pool
0
/3 hotels selected to compare
Commemorate up to 3 hotels and book the one that best suits your needs
Madeira is a sanctuary of natural beauty where the colour of the sea and the green spaces combine to create a spectacular landscape. Thanks to a privileged geographical location and its mountain relief, you'll be able to enjoy spring temperatures all year round, ideal for taking part in outdoor activities. Despite its small size, Madeira boasts stunning landscapes and charming locations like Funchal, Caniço, Câmara de Lobos, Ponta do Sol, Calheta, São Vicente or Porto Santo.
Enjoy the local holidays and get to know Madeira
Madeira is known to be a dynamic, creative and multifaceted destination where visitors can enjoy a wide range of cultural and sports-related activities   - there really is something for everyone on this archipelago. 
Every month the islands of Madeira are the setting for numerous cultural and ethnographic events that evoke and reflect the richness and traditions of the Madeiran people.
Highlights include the local festivities celebrated all year round, a perfect opportunity to discover the  traditional flavours of local cuisine and to get to know the real Madeira and its people. Visitors will discover the most diverse events: the Carnival Festival, the Flower Festival, the Atlantic Festival, the Wine Festival, the Columbus Festival, the Festival of Nature and the New Year's Eve Parties, among many others.
Outdoor activities in Madeira
The mild climate of Madeira allows you to practice all kinds of outdoor sporting and leisure activities all year round. The  Allegro Hotel in Madeira is the best starting point to enjoy the variety of options on offer: from relaxing activities to traditional sports and adventure-filled excursions. 
For lovers of the sea, Madeira's conditions are fantastic all year round for snorkelling, scuba diving, sailing, surfing and sport fishing. In fact, some of the best waves in Europe are located on the beaches of Jardim do Mar, Fajã da Areia and Porto da Cruz. Not to be missed is a boat trip along the coastline, from which travellers can spot dolphins, whales and sea lions. 
If you choose land-based activities, golf, trekking and walks are excellent alternatives from which to explore the corners of this green archipelago. 
Discovering the impressive patchwork of green at this destination is another of the great pleasures of Madeira. If you must choose a place, nothing beats exploring the paths and trails through the  Laurisilva Forest, which has been declared a UNESCO Natural World Heritage Site.