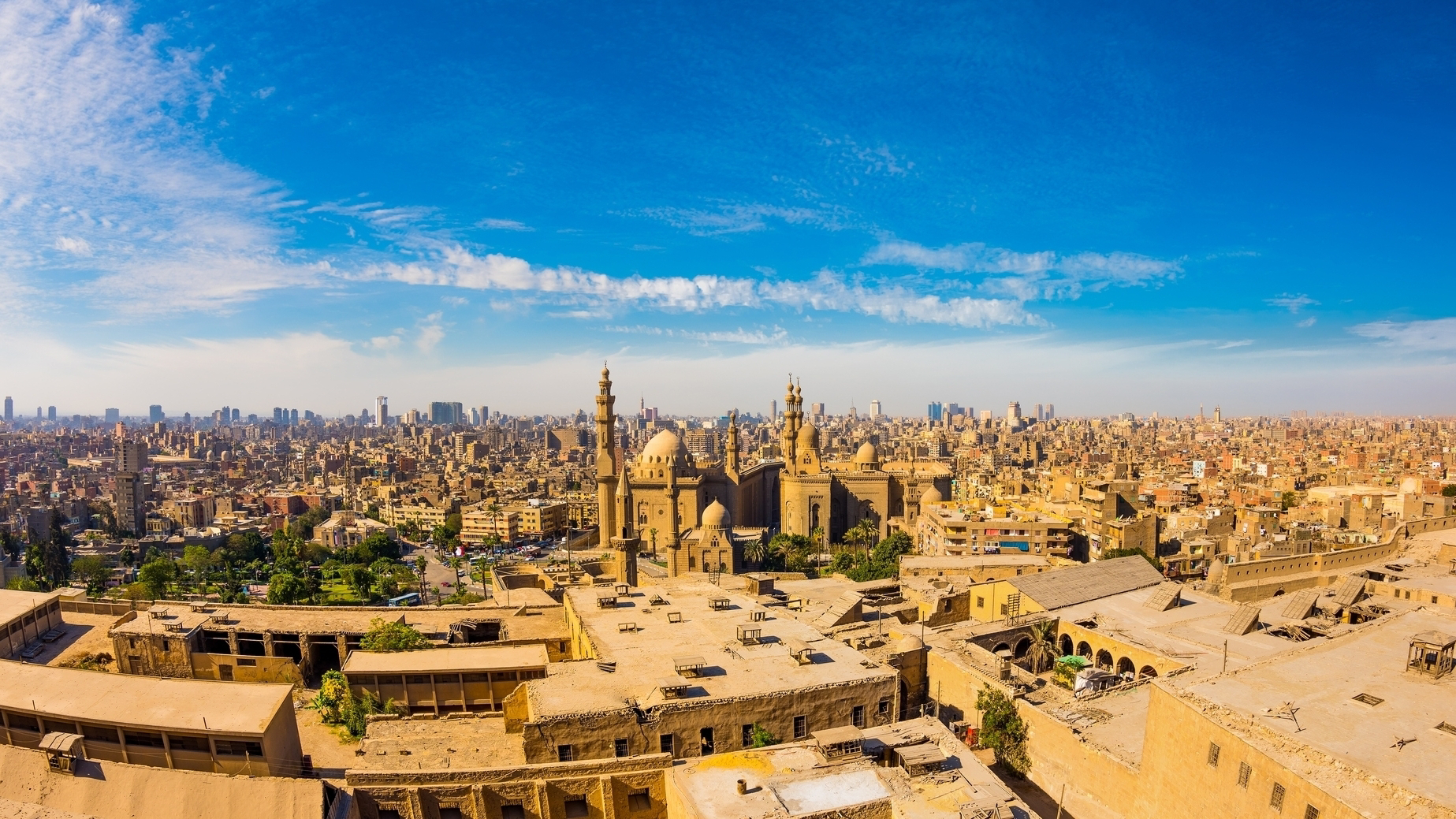 Barceló Hotels & Resorts in Cairo
Click "Comto" to compare the differences between 2 or more hotels.
Compare
---
Next to the pyramid of Cheops
Sensational gastronomic offer
Heated swimming pool overlooking the pyramids
0
/3 hotels selected to compare
Commemorate up to 3 hotels and book the one that best suits your needs
There is just one place where you can see the only intact wonder of the ancient world: Cairo. The Great pyramid is an excellent reason to visit Egypt, but it's not the only one. The capital, with over 8 million inhabitants, offers unique and unforgettable experiences with its lively streets, markets and ancient temples. All this can be discovered from Barceló Hotels & Resorts in Cairo.
Giza, the Egyptian Museum and City of the Dead
Giza's appeal is undeniable. The silhouette of the three pyramids Khufu, the largest of them, at 146 m in height, Khafre, at 143 m in height, and Menkaure, at 64 m in height, is an unforgettable and treasured image for all visitors to Cairo.
But their "companions" can't be missed; the Queen's pyramids and the Great Sphinx, neither can the overwhelming sensation of having stepped back in time when you observe all of this from Barceló Hotels & Resorts in Cairo with its incredible views.
Having explored this area, which bears witness to its history, why not visit the Egyptian Museum, which contains the largest collection of the remnants of ancient Egypt.
Day-to-day life in modern Cairo
From Barceló Hotels & Resorts in Cairo you can also get to know the main features of New Cairo. Here you can find the National Cultural Centre, the cultural epicentre of the capital and the home of the Khedivial Opera House, as well as the Museum of Modern Egyptian Art, with works dating back to the start of the 20th century.
The more traditional side of the capital lies within the historic centre and World Heritage Site: the Saladin Citadel of Cairo, its mosques and Khan el-Khalili, a major souk that alludes to an ancient trading hub. Every period of history has left its unforgettable print on Cairo.
Stay at Barceló Hotels & Resorts in Cairo and fill your holiday with history. Discover hotels in Egypt.