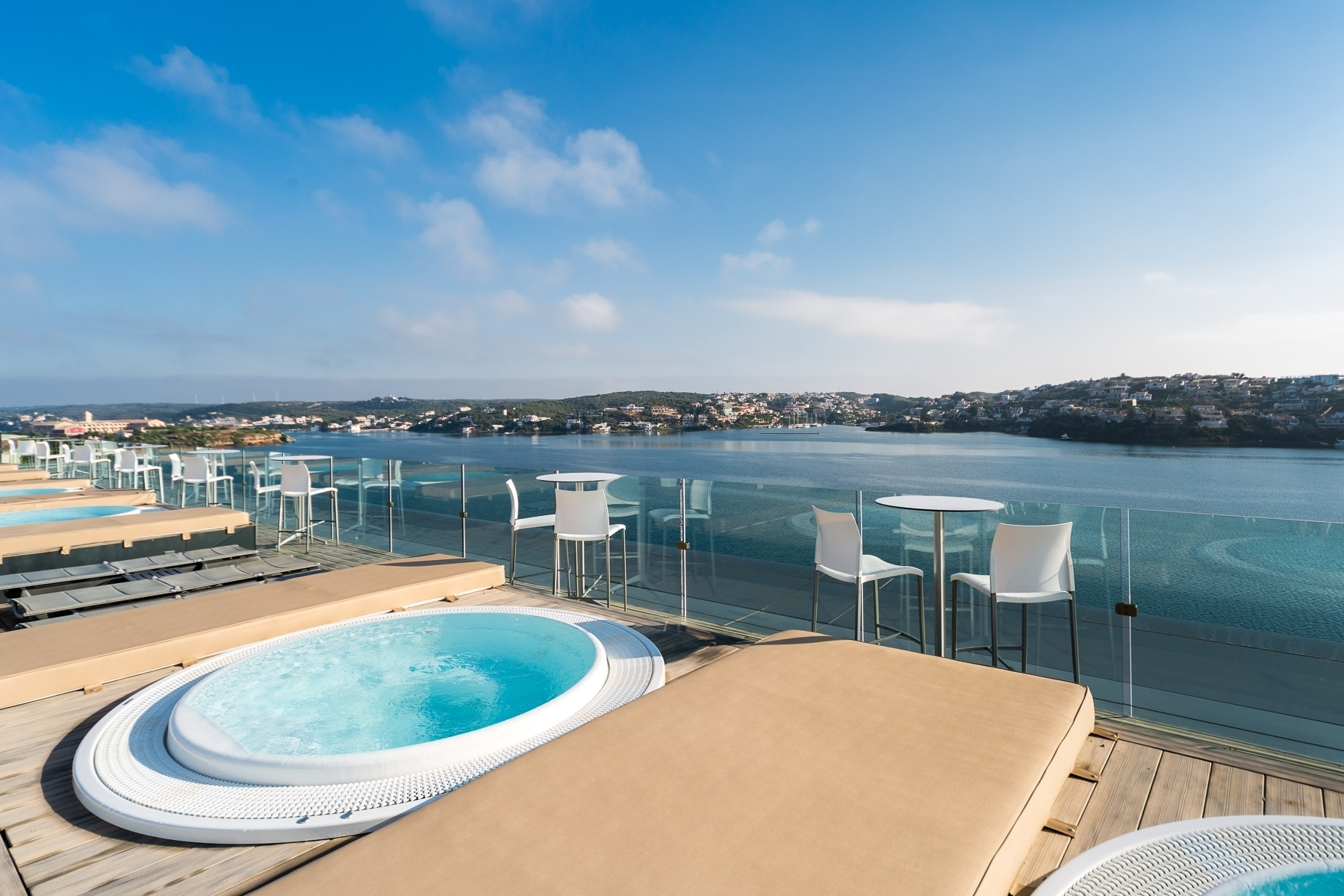 Occidental Hotels & Resorts in Menorca
Click "Comto" to compare the differences between 2 or more hotels.
Compare
---
Excellent location by the sea
Ideal for enjoying as a couple and family
U-Spa Centre
0
/3 hotels selected to compare
Commemorate up to 3 hotels and book the one that best suits your needs
Regular visitors to the Balearic Islands have a special place in their hearts for Menorca, one of the best-preserved islands of the archipelago. It has great natural value and a purely Mediterranean essence. And it's not just famous for its beaches, but also for its fortified villages, defensive towers and local culture. All this makes Occidental Hotels & Resorts in Menorca an unmissable destination.
Culture, emotions and relaxation
The 45 kilometre-long island is home to several protected areas such as the S'Albufera des Grau Nature Park—a 5,000 hectare Biosphere Reserve—castles and monuments such as the Naveta des Tudons (the oldest building in Europe), and other corners of the island brimming with history, such as Ciutadella.
In Menorca you'll find the most rugged beaches, such as Cavalleria, alongside immaculate white sand beaches such as Punta Prima. The latter is one of the most popular beaches, also known as "Playa del Aire" because of its proximity to the uninhabited island, Isla del Aire. This stretch of fine white sand dotted with old cottages is perfect for families, offering tranquillity, shallow waters and a children's playground. With their beachfront hotel, Occidental Hotels & Resorts in Menorca completes the offering.
But there's more to this coast than pretty coves and beaches. There's the Cova d'en Xoroi, which was once a refuge, the fascinating Camí de Cavalls, a 185-kilometre historic road built by James III, or the remains of the Talaiotic culture from the end of the 2nd millennium BC. Moreover, any place on the island is good for sports such as surfing, kite surfing, diving, flyboarding or paragliding, and also for hiking and cycling. However you choose to enjoy your holiday, Occidental Hotels & Resorts in Menorca is sure to play a starring role in your best memories. 
Our hotels in Menorca and the island you'll fall in love with, await you.