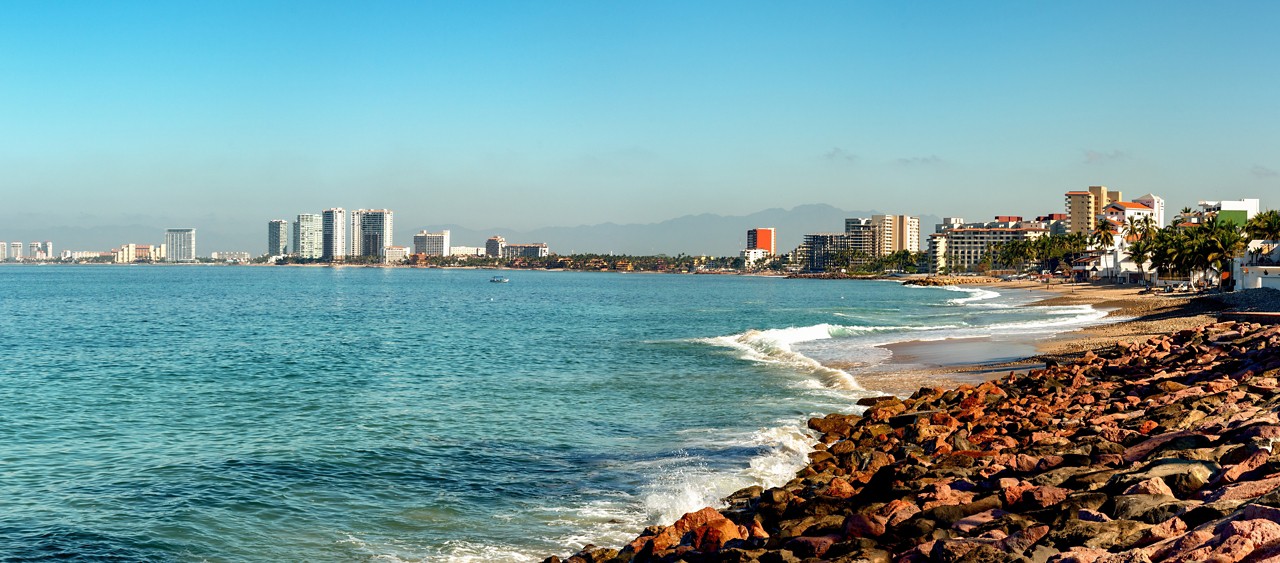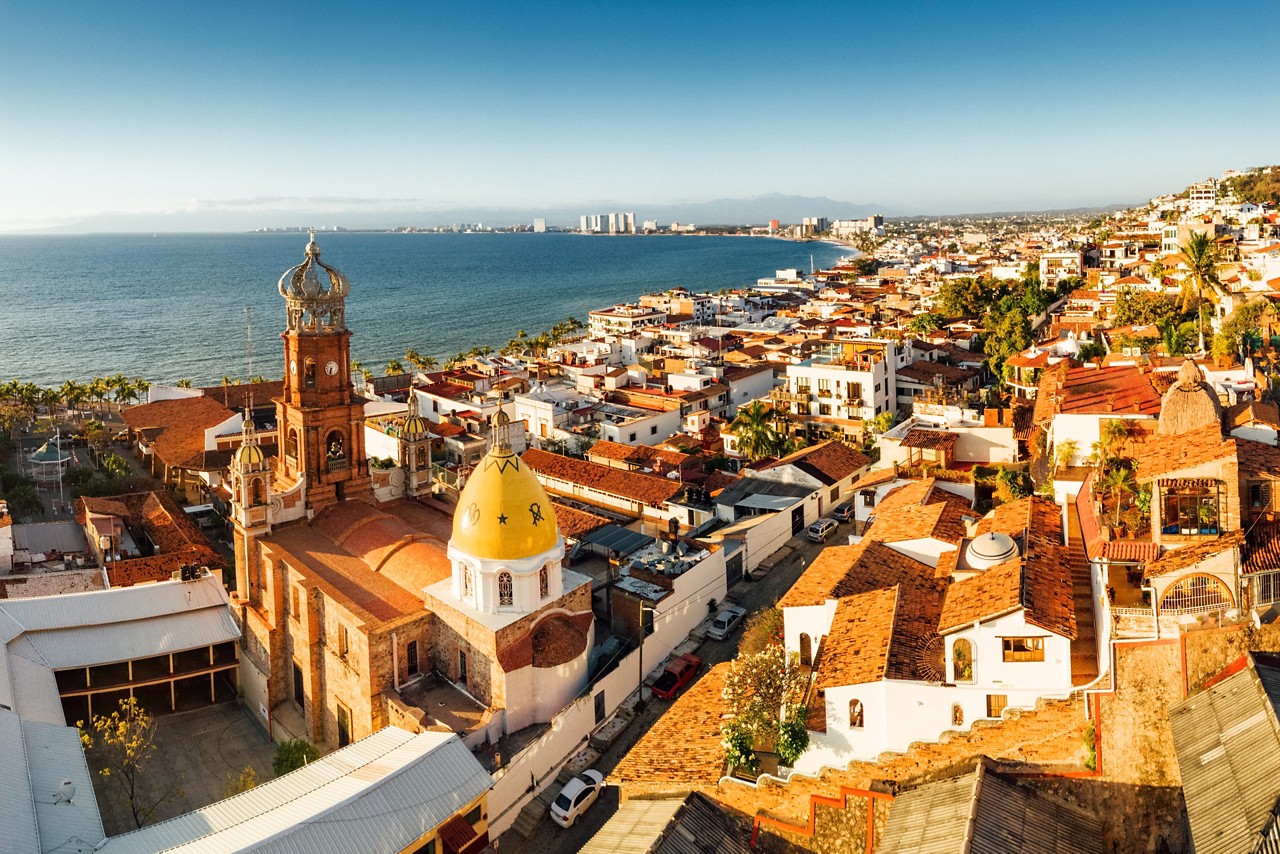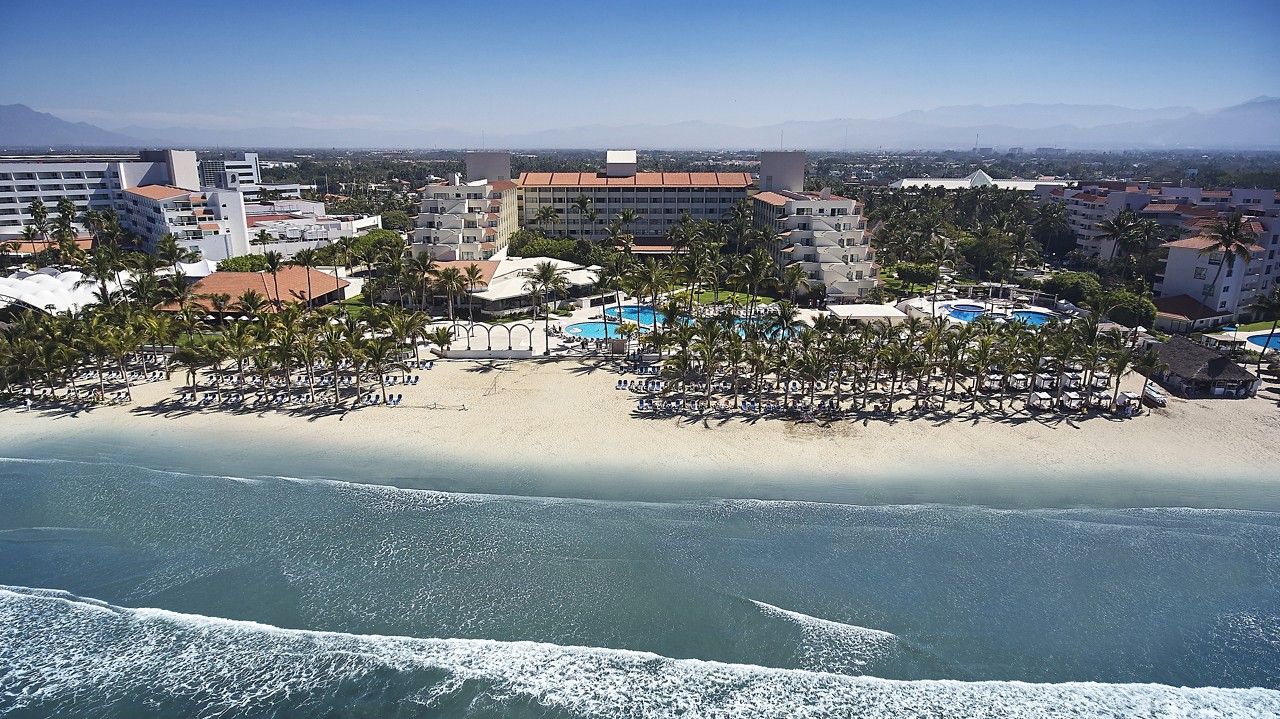 Click "Comto" to compare the differences between 2 or more hotels.
Compare
---
Sensational restaurants
Suites with sea views
Ideal for celebrating conferences and weddings
0
/3 hotels selected to compare
Commemorate up to 3 hotels and book the one that best suits your needs
There is no corner of the world that hasn't heard of Jalisco. Famous for its Mariachi bands and Ranchero songs, it's one of those places that everyone can pinpoint: Mexico in its purest form. What many people don't know is that the Pacific coast is now an important tourist destination. Hotels in Puerto Vallarta are the best way to discover this region from the comfort of luxury accommodation.
Holidays in Puerto Vallarta: a different pace of life
Visiting such climes requires travellers to change their mindset. Guests come to the hotels and resorts in Jalisco to switch off and enjoy a holiday experience where they can forget their watches.
The beautiful beaches of this area of the state, sheltered by Bahía de Banderas, are a paradise of warm, calm waters where the breeze gently blows. Despite the fact that the most famous beach is called Playa de los Muertos (Beach of the Dead), the waters here hold no dangers. They are also a great place to visit for dinner, to enjoy a drink or just stroll along the Malecón esplanade in Puerto Vallarta, with locals and visitors alike marvelling at the spectacular sunset views.
The city's old town lies along the shore, a picturesque maze of little streets dotted with whitewashed facades and terracotta rooftops, built under the protection of the lush green Sierra Madre Oriental mountains. It's a place that never seems to age, where visitors can still enjoy authentic flavours and regional traditions.
Luxury holidays in Jalisco
Guests need not travel too far to enjoy a holiday with activities suitable for families, couples or groups of friends. The Barceló Hotel Group provides guests with all the resources and services necessary to make their stay here a comfortable, pleasant and luxurious experience.
The touch of exclusivity and distinction found at the Barceló Puerto Vallarta hotel is what makes it an unbeatable holiday destination. The hotels in Jalisco are characterised by a prime location between the mountains and the sea that allows for an incredibly varied range of alfresco leisure activities. The resort offers guests a range of things to do during their stay, as well as other types of services to ensure an unforgettable experience at the hotel. Large suites with views, semi-private beaches, luxury catering services, body treatments or spa. These are just some examples of what's on offer with this type of accommodation.
Local celebrations like Nuestra Señora de Guadalupe and the International Gourmet Festival are a perfect time to visit the area and experience the regional flavours of the city, which, after Mexico City, has the most varied and abundant restaurants in the country. Puerto Vallarta has established itself as a great destination for getting to know Mexico through all five senses.