Experience adults-only luxury at Barceló Maya Riviera
In 2019, adults in search of an extraordinary all inclusive adults-only experience will have a new option: Barceló Maya Riviera.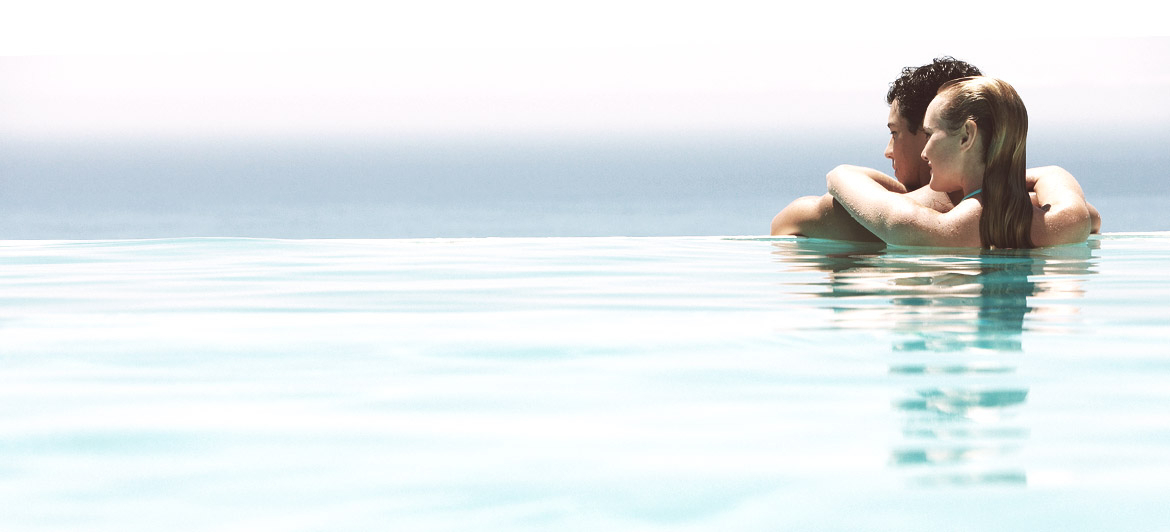 You may love kids. You may love going on vacation with kids. But sometimes, you want to spend your vacation with adults, in a place that is designed for grown-up fun, luxury and relaxation. That's why adults-only resorts exist. They provide everything you need, whether you're planning a romantic rendezvous, a spontaneous getaway with your BFFs or a trip that will restore your peace of mind and recharge your batteries. And in 2019, adults in search of an extraordinary all inclusive adults-only experience will have a new option: Barceló Maya Riviera, which will welcome its first guests in December 2019.
Located right on one of the loveliest beaches in the Mexican Caribbean and surrounded by the sparkling sea and lush natural landscapes (just a short distance from Cancun International Airport), Barceló Maya Riviera offers guests an exclusive and luxurious adults-only experience in the spectacular Barceló Maya Grand Resort complex.
All Access / All Inclusive
Think of Barceló Maya Riviera as your privileged enclave within a much-large resort complex. The hotel is part of Barceló Maya Grand Resort, currently comprised of Barceló Maya Beach, Barceló Maya Caribe, Barceló Maya Colonial, Barceló Maya Tropical, and the all-suite, AAA Four-Diamond Barceló Maya Palace. Guests who stay at the Barceló Maya Riviera can enjoy everything on offer at the rest of the hotels of the Barceló Maya Grand Resort. And that's no small perk. You'll be able to enjoy 22 restaurants, 10 pools, three theatres, three water parks, a bowling alley and much more. But you'll always have your adults-only paradise to retreat to when the time is right.
New for 2019: Amusement parks aren't just for kids! Located inside the Barceló Grand Maya Resort complex, the brand-new Ventura Fly & Ride Park features eight unique aerial attractions. You'll fly in a circuit with seven Tyrolean traverses. You'll defy gravity along a circuit with 10 different paths. Feeling the need for speed? Ventura Fly & Ride Ride Park features three different vehicles that will test your mettle: Quad Cycles (four-wheel BERG pedal karts), Off Road Polaris all-terrain vehicles, and incredible Go Karts Drift. Pick your ride and hit a 1,100-yard track for high-adrenalin thrills.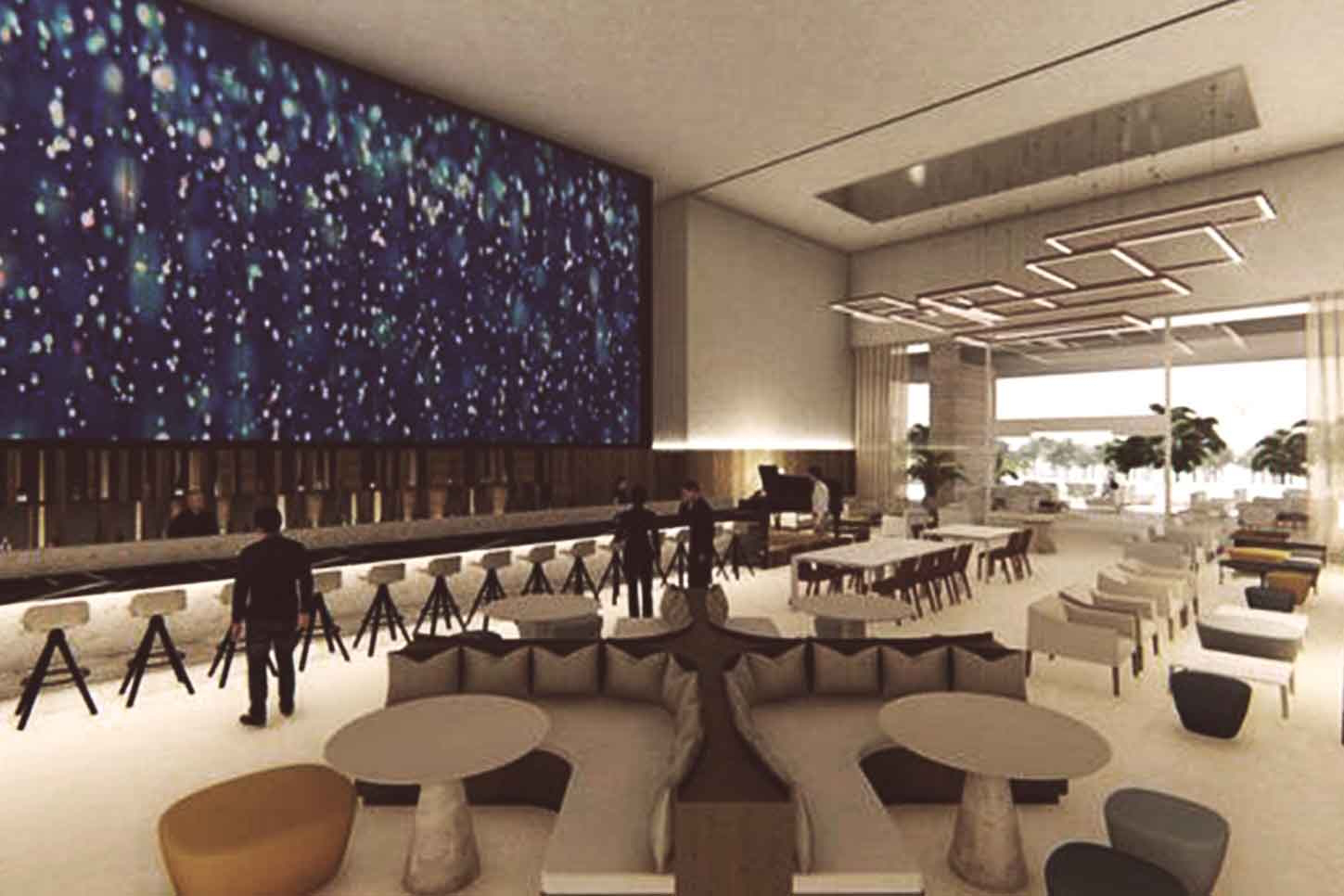 Luxurious Adults-Only Accommodations
Each one of Barceló Maya Riviera's 850 rooms (all of which are Junior Suites or Suites) are spacious, sophisticated and elegantly furnished. But you may want to take things to the next level by booking a swim-up suite with spectacular ocean views. From these luxurious rooms, you'll be able to walk out a private entrance directly into the pool. Or you can relax on your private terrace in a hot tub, enjoying the serene and beautiful Mexican Caribbean scenery. It's the ultimate way to indulge.
Barceló Maya Riviera has plenty going on within the resort complex. But should you want to explore more (and who doesn't like a little adventure?), the hotel is just 12 miles from the excitement of Playa del Carmen. Playa del Carmen is one of the most fun places on the planet, no matter what you're in the mood for.
As one of the most popular tourist attractions in Mexico, 5th Avenue Playa del Carmen – "La Quinta Avenida" to locals – is 22 blocks of high-end retailers, bars, restaurants, local shops, cafes, and much more. 5th Avenue is essentially Playa del Carmen's Main Street. Whether you're here during the day or night, you're going to have a blast. Learn more.
The thrilling nightclub Coco Bongo is your destination for guaranteed after-hours excitement, with live bands, acrobatic dancers, DJs and dazzling lights creating an extremely energetic vibe.
A laid-back local bar located just off 5th Avenue, Bar Ranita offers a (relatively) quiet atmosphere if you're looking to enjoy a beers and/or cocktails with friends and family.
You'll also be just a short drive away from some of the most amazing Mayan ruins in Mexico, including such incredible spots as Chichen Itza (one of the New Seven Wonders of the World), Tulum (a stunningly preserved beachfront Mayan city) and Ek Balam, one of the more recently restored treasures from the past. There's a whole world to discover.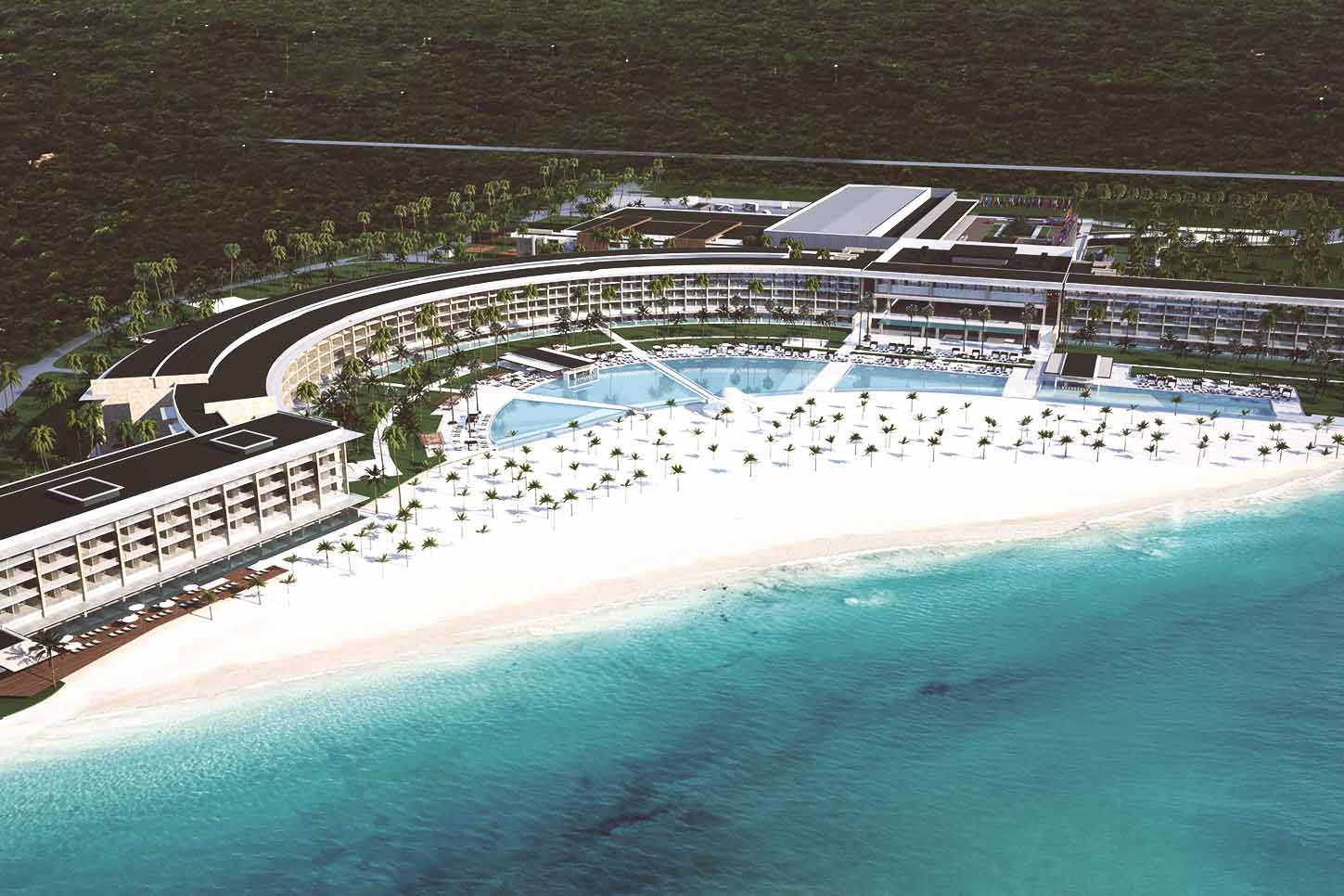 An adults-only Barceló Maya Riviera is guaranteed to deliver a pure shot of wellness. Just pay a visit to the the U-Spa Wellness & Fitness Center (located in the Barceló Maya Grand Resort complex). This state-of-the-art spot takes its cues from the four elements (earth, water, fire and air), taking guests far away from stress, aches and pains. Indulge in two sauna and steam rooms. Restore in the tropical and bi-thermal showers. Find your inner peace in an immersion pool. And treat yourself to one (or two!) of the many massages, facials and other wellness treatments on the menu. Here, you'll find total wellness.
Construction is underway at Barceló Maya Riviera! Stay tuned to Pin and Travel for more information and updates about this incredible new Riviera Maya adults-only resort.