Art lover's guide to Spain
Are you an art fanatic looking for the ultimate getaway? Check out the best art galleries and artistic experiences in Spain.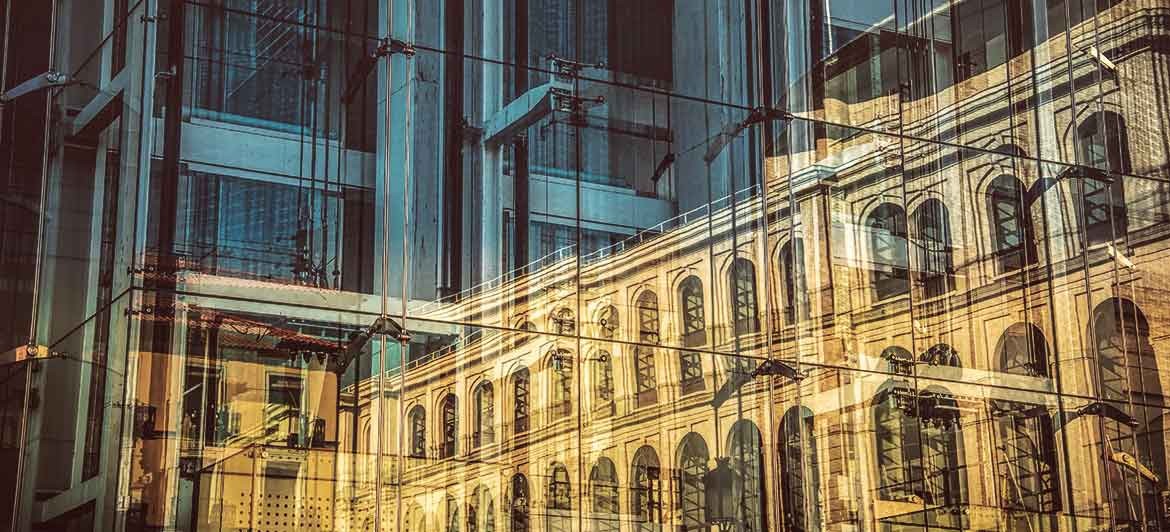 Looking for the ultimate art lover's escape in the sun? You're in luck, as a getaway to Spain means holidaying in a country that is renowned for its spectacular art.
Along with its beautiful beaches and glorious sunshine, holidays and city breaks in Spain are also your gateway to soaking up some of the finest artistic creations of the ancient and modern worlds. When it comes to art, Spain is internationally celebrated for its extraordinary galleries that house some of the greatest collections and masterpieces in the world.
Iconic Spanish artists, including Picasso and Dalí, have made their mark on Spain's cultural development and a lasting imprint upon its cities. Check out our pick of the best art galleries, museums and artistic experiences in Spain that are a must for both art fanatics and cultural enthusiasts.
Madrid
Madrid is unquestionably a city that is dedicated to art and is home to some of the most famous art museums and galleries in the world.
Located in central Madrid, the Museo del Prado is Spain's main national art museum and one of the most visited sites in the world. The museum's predominant pieces came from the royal collection, which included paintings such as The Garden of Earthly Delights by Bosch, as well as works by remarkable artists such as Velázquez, Goya, El Greco, Titian, Tintoretto, Raphael, Rubens and Rembrandt. The Prado's collection comprises 8,600 paintings and over 700 sculptures, so make sure you allow yourself plenty of time to walk around this artistic hub and explore its beauty.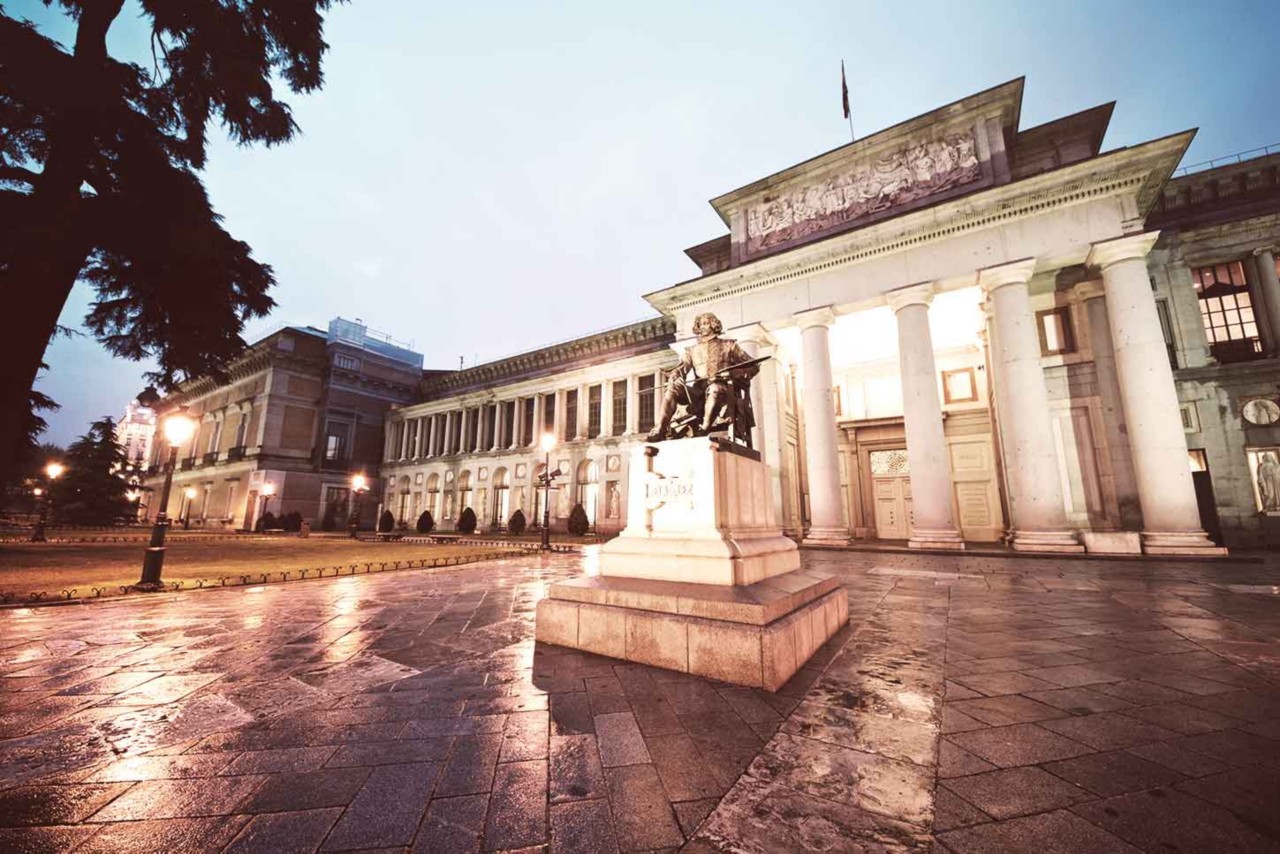 The Reina Sofia Museum is now among Europe's largest galleries, thanks to its recent extension, and hosts some of the best art to see in Spain. Named after the former Spanish queen, this museum boasts contemporary art and many works of 20th century artists such as Pablo Picasso and Salvador Dalí. The museum's renowned highlight is Picasso's monumental and iconic Guernica - a statement on the horrors of the Spanish Civil War.
Thyssen-Bornemisza Museum is another of Madrid's spectacular artistic collections, encompassing a rich range of works from the European Renaissance, and from the French impressionists and German Expressionists. You can also discover the valuable pieces by Van Eyck, Holbein, Titian, Rembrandt, Monet and Van Gogh.
Stay in the beautifully designed Barceló Torre de Madrid right in the very heart of Madrid. 
Barcelona
There are plenty of reasons to visit Barcelona, with its sweltering summers, endless beaches and bustling nightlife. But when it comes to the city's culture and art, Barcelona truly is a feast for the eyes.
Housed in a series of gorgeous medieval-era palaces in La Ribera, the Picasso Museum features over 3,500 works by the iconic Picasso and encompasses the world's greatest collection of his work. Examine Picasso's early works from his formative years, including his work as an engraver and ceramicist, and follow his evolution and varied stages of his artistic production. The works are split into different areas, including the early years, training, the Blue Period, works focusing on Barcelona and Las Meninas and Picasso's series reinterpreting Veláquez's famous workShare
Another top hot spot to visit is the Museu Nacional d'Art de Catalunya, located in the grand Palau Nacional of Montjuïc, which was constructed for the International Exposition of 1929. This cultural hub encompasses over 1,000 years of art, from its medieval collections right up to its contemporary art and photography. Visiting this museum allows you to see the best collection of Romanesque mural painting and its collection of Catalan modernism, such as Barcelona's most famous artist and architect, Antoni Gaudí.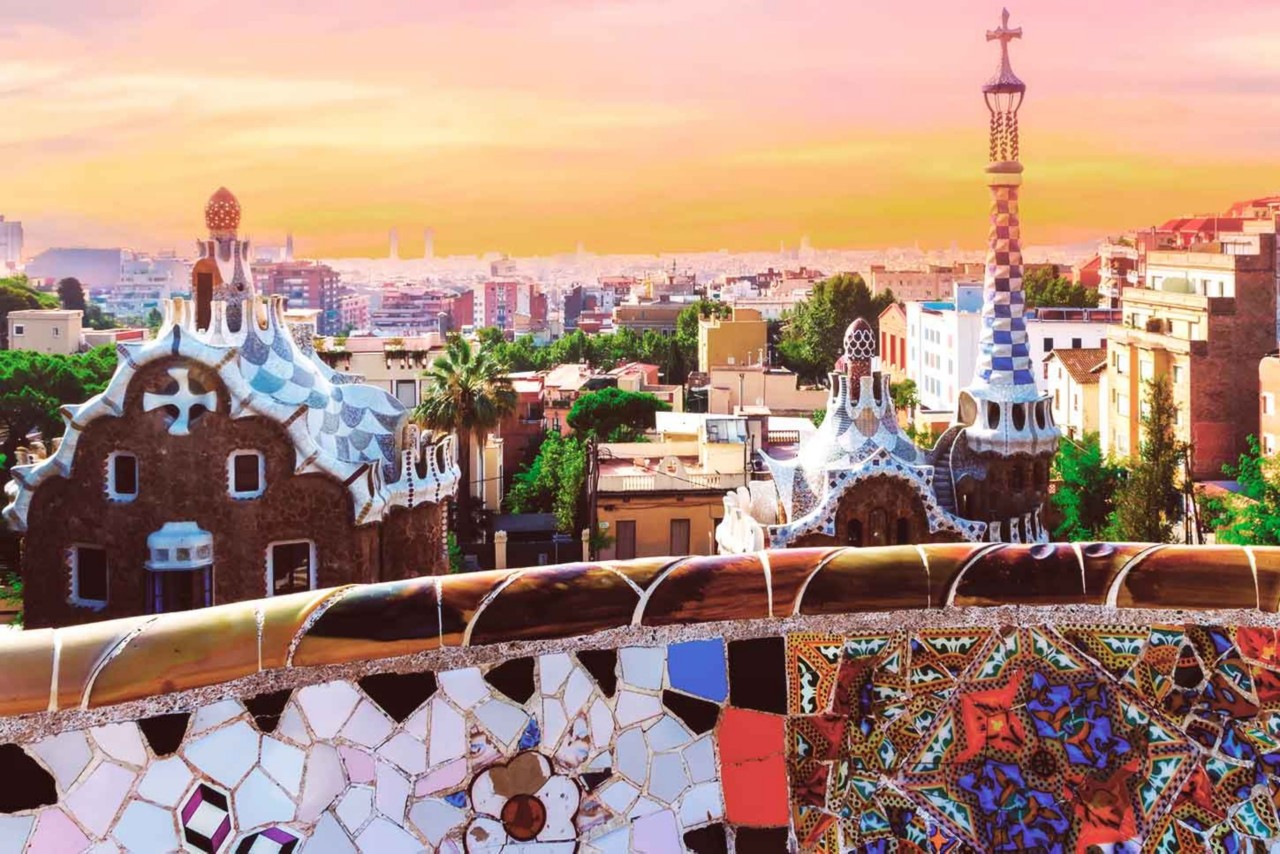 As one of the most impressive public parks in the world, Park Güell is another wonderful attraction that art fans can't fail to adore.  Located on Carmel Hill, this mesmerising public park is composed of colourful gardens and architectural elements and is one of the major works of Antoni Gaudí. A stroll through this mountainous garden will give you some of the best views of the city and let you discover some truly rare artistic gems. 
Check out the latest deals at Barceló Raval to be right in the heart of the action. 
Bilbao
The beautiful city of Bilbao is famed for the Guggenheim Museum, designed by architect Frank Gehry. The instant wow factor with Bilbao's hottest attraction lies in the design of the magnificent waterfront building, which became an icon of modern architecture on its opening in 1997. The Guggenheim's art collection is housed in one of the world's most universally-praised modernist structures with its glass and titanium curved structure.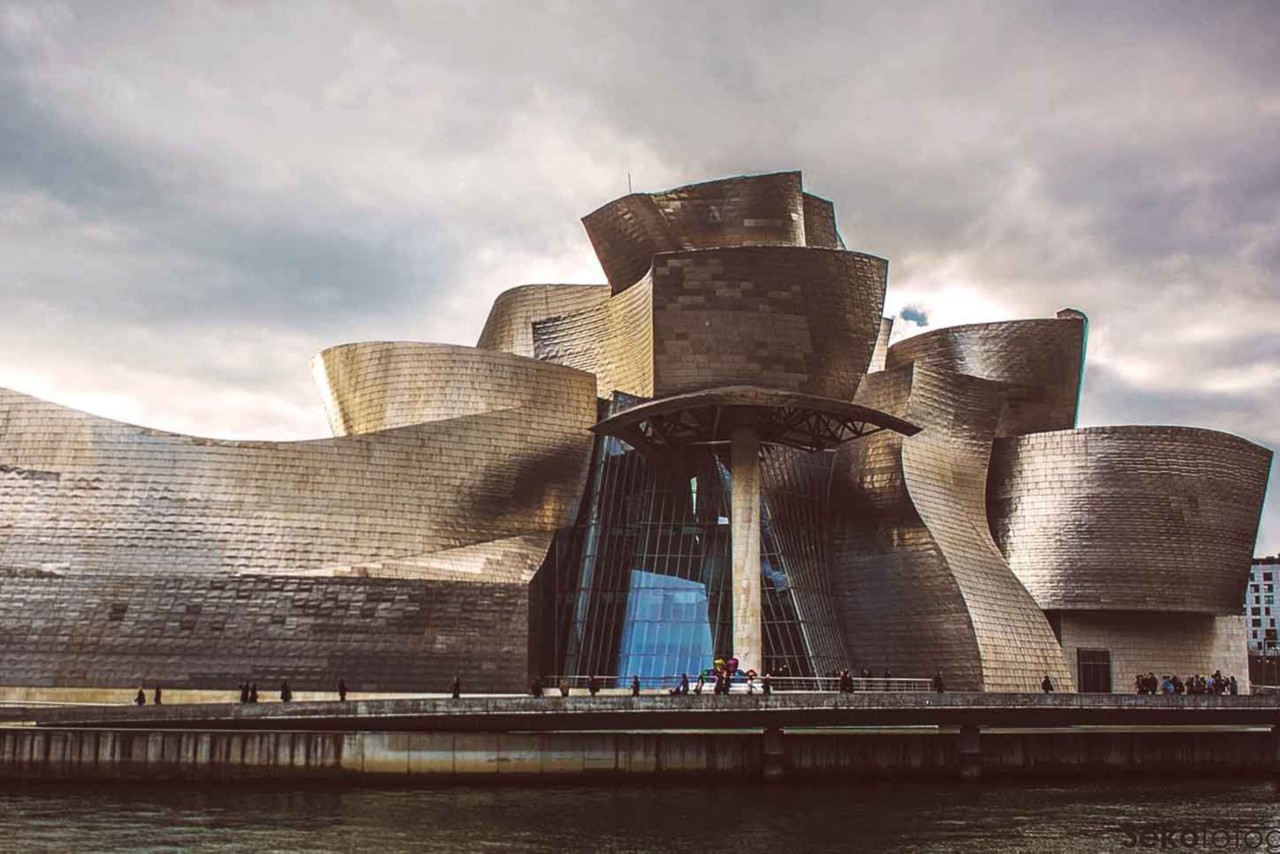 Despite its mesmerising exterior that is a piece of art in its own right, the Guggenheim is a centre of modern and contemporary art, including permanent and temporary displays, from the post-war period to the present day. Admire the works of international artists within a stunning presentation of collections designed to harmonise with the museum building.
Book your stay at Barceló Bilbao Nervión, located just a 10-minute walk away from the Guggenheim Museum. 
Valencia
The Valencian Institute of Modern Art (IVAM) was Spain's first centre for modern art and comprises over 11,000 pieces. The museum holds various temporary exhibitions and two permanent shows of the work of two big Spanish artists: abstract sculptor Julio González and Impressionist painter Ignacio Pinazo. The building boasts eight galleries featuring both permanent collections and temporary exhibitions, all of which focus on different areas in the development of contemporary art.
Check out the latest deals at Barceló Valencia – a hotel that oozes urbanism and modernity in the City of Arts and Sciences. 
Málaga
Aside from its gorgeous beaches and city buzz, you can find one of Spain's most exciting artistic centres in Málaga - the Pompidou Centre. Situated in El Cubo near Málaga port, this multicoloured glass cube structure hosts excellent galleries and collections, including Francis Bacon, Marc Chagall and Pablo Picasso.
Works also include 20th century masterpieces such as The Frame (self-portrait) by Frida Kahlo, The Flowered Hat by Picasso, a self-portrait by Francis Bacon, The Rape by René Magritte and Women in an Interior by Léger, as well as contemporary works by French-Tunisian artist Kader Attia and French conceptual artist Sophie Calle.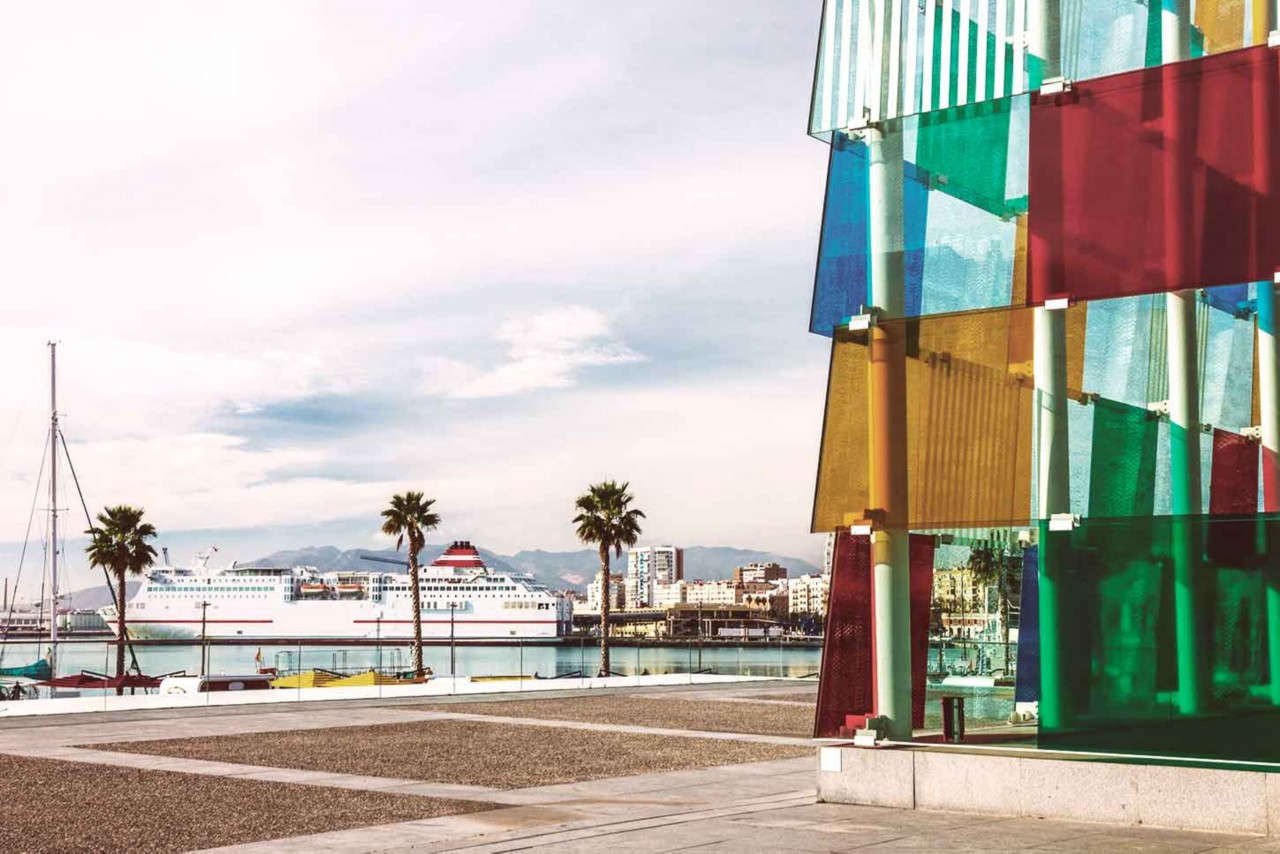 Make a day of it when visiting this artsy hub, where you can enjoy a range of other events featuring film and dance, or explore the many great restaurants, shops, artesian market stalls and coffee bars nearby.
Check out the latest deals at Barceló Málaga – one of the most modern hotels thanks to it avant-garde design and excellent location. 
Dalí
The Dalí Theatre and Museum is a museum of artist Salvador Dalí, located in his home town of Figueres in Catalonia. The museum features an entire collection of the artist's greatest works, ranging from his early work, to paintings and sculptures made in his later life. A collection of holographic art and a collection of jewellery are on display, all designed by Dalí himself.
An extension to the museum also contains a room dedicated to optical illusions, stereographs, and anamorphic art, where you can see the spectacular creations from the artistic icon.