The best beaches in Menorca
Looking to discover the best beaches in Menorca? Check out our selection of all the gorgeous stretches on the island.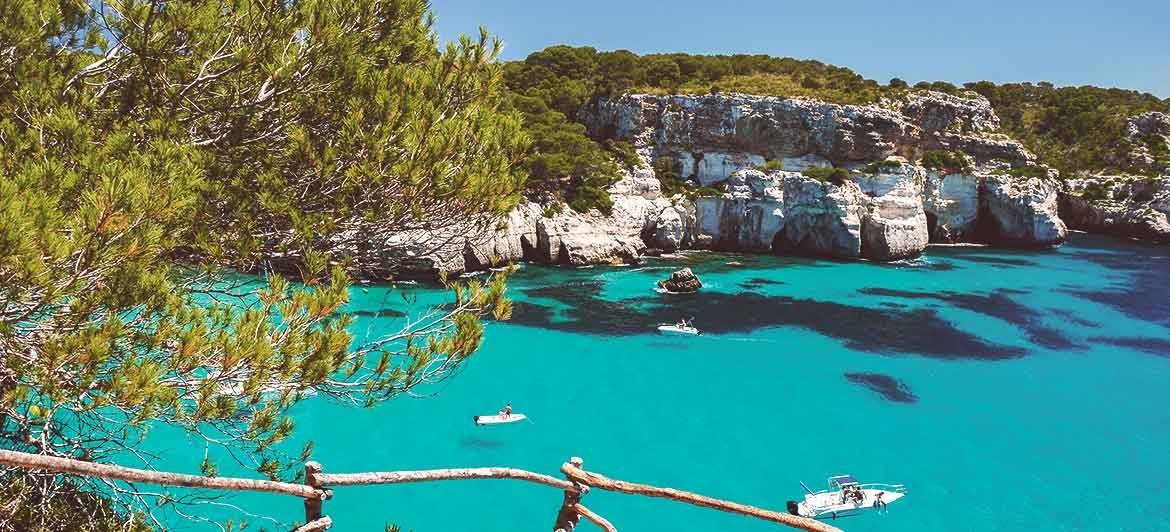 You will be spoilt for choice when looking for the best beaches in Menorca, as the beautiful island is renowned for its mile-long sandy stretches and turquoise-watered bays. Whether you want the best spot for a family day on the beach, or a blissful hideaway to indulge in a little R&R, there are plenty of Menorca beaches that will satisfy your needs.
Need to find a hotel during your stay? The Occidental Menorca hotel is the ideal choice to complete your beach break, sitting in an unbeatable location just 300 meters from the beautiful Punta Prima Beach. With a beautifully unique natural landscape and idyllic ocean view bedrooms, the Occidental Menorca is the perfect spot for your Menorca retreat.
Check out our round-up of the best beaches in Menorca…
Best beaches in Menorca: Cala Turqueta
Of all the Menorca beaches, Cala Turqueta is certainly one of the island's most beautiful and sought-after coves, with turquoise-hued waters and a sandy white shoreline. The picturesque bay is surrounded by pine trees and its shallow crystal waters make it the ideal spot for swimming.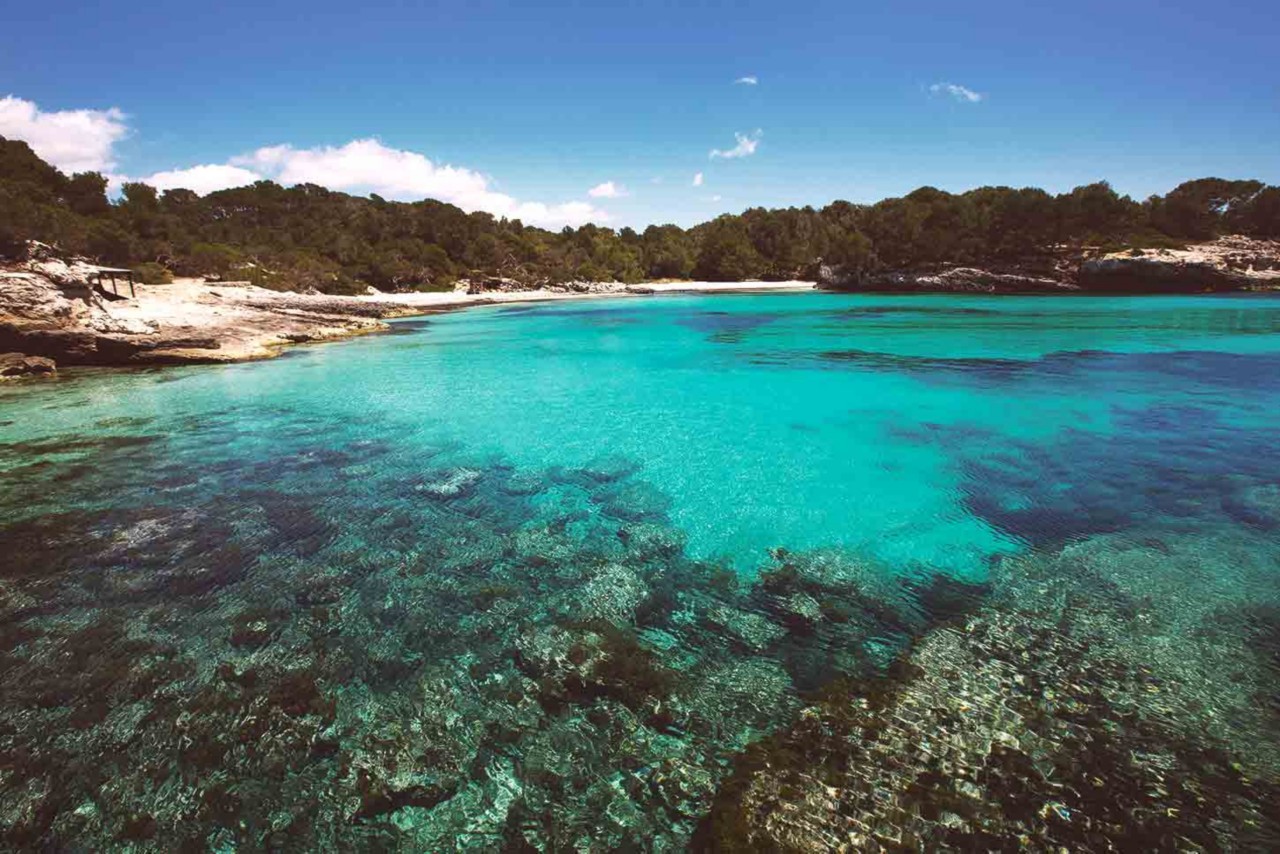 Best beaches in Menorca: Cala Macarella and Macarelleta
The stunning bay of Macarella and Macarelleta is on the south western side of Menorca and belongs to the Àrea Natural d'Especial Interès on Ciutadella's southern coast. The scenic cove boasts clear, shallow waters and rocky cliffs, making it one of Menorca's most beautiful destinations. The stretch is perfect for families, where you can take a break from the beach and indulge in an excellent selection of meat, fish, home grown-salad, and more at the seaside restaurant -  Susy's Chiringuito (Beach Bar and Restaurant). 
Best beaches in Menorca: Cala Pregonda
Cala Pregonda is a scenic bay located in a remote place on the north coast of Menorca. The cove boasts a beautiful sandy beach with rock formations, which can be reached by footpath. The clear shallow waters are ideal for swimming and snorkelling, while the breath-taking landscape is a sight for sore eyes. There are no facilities at the beach, so make sure you bring plenty of refreshments. 
Best beaches in Menorca: Cala Pilar
Cala Pilar is an unspoilt beach in the north of Menorca in a protected fishing area. If you're looking to escape the tourist traps and unwind in sheer tranquility, then Cala Pilar is the perfect spot. There are no shaded zones making it a sun worshippers' paradise, while the wind conditions offer a perfect breeze to keep you comfortable. 
Best beaches in Menorca: Cala Mitijana
Cala Mitijana is a bay and beach on Menorca's southern coast boasting clear waters, picturesque cliffs and white sands. The beach lies right next to Cala Galdana, another one of Menorca's beaches that is renowned for its exhilarating water sports. The two beaches are just meters from each other, so swimming back and forth between the two pristine bays is possible.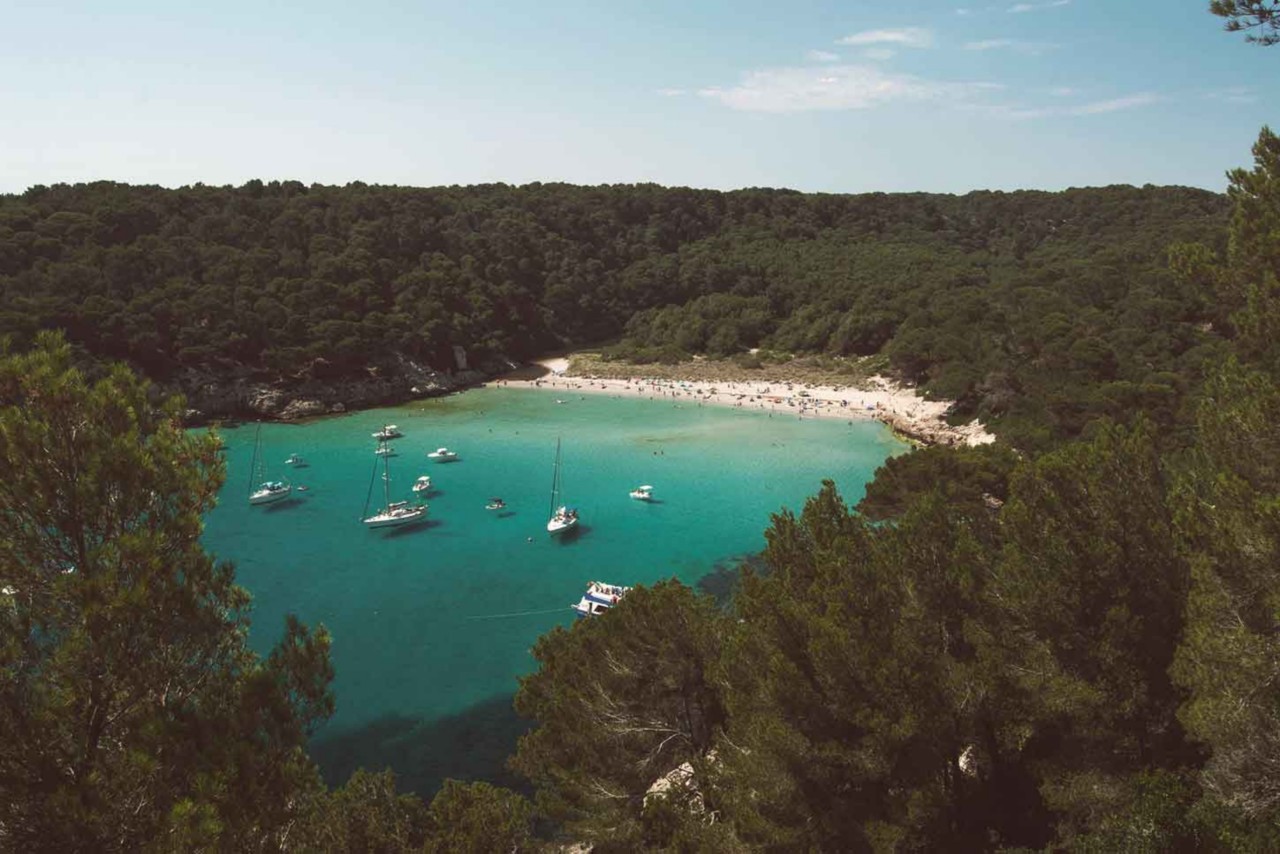 Best beaches in Menorca: Cala Trebalúger
Cala Trebalúger is one of the quietest virgin beaches of the south coast, and just a 20-minute walk from Cala Mitjana. The difficulty in reaching the beach makes it a scarcely visited beach, but it's all worthwhile once you are welcomed by calm turquoise waters and sheer tranquility. If you're searching for peace on the island, then Cala Trebalúger won't disappoint.