A taco lover's guide to the best Riviera Maya tacos
Taco lovers unite! Before your all inclusive getaway to Barceló Maya Grand Resort, check out a guide to the best Riviera Maya tacos.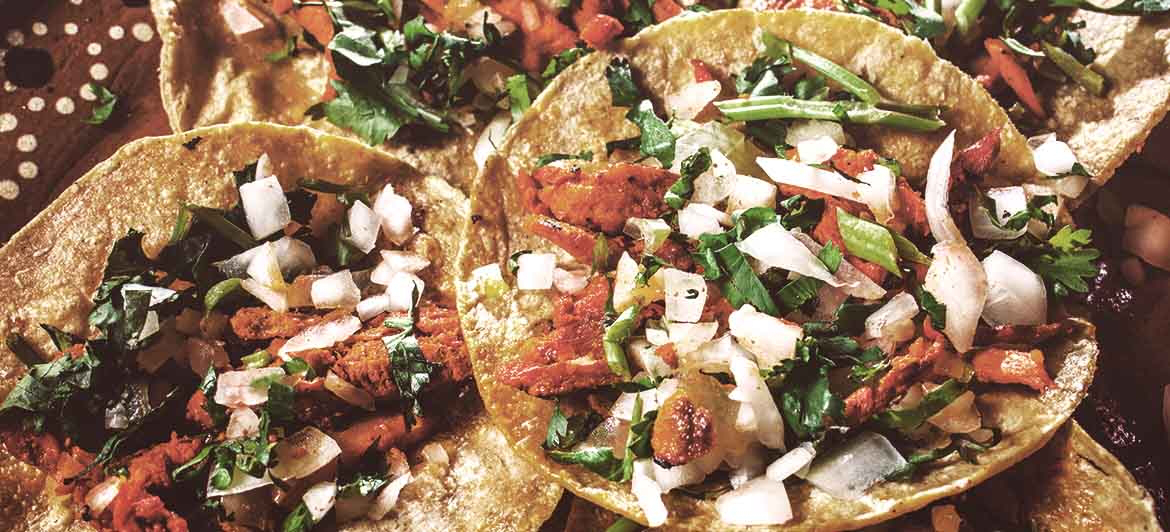 It's an unspoken rule: You can't visit Mexico without eating tacos. A lot of tacos. After all, tacos were born in Mexico — historians trace the dish back to the 18th century, when silver miners invented them. Today, tacos are all over the globe, from independent food trucks to famous franchises to fine dining establishments. In Riviera Maya, you'll be able to try some of the greatest tacos in the world. Before your all inclusive getaway to Barceló Maya Grand Resort (comprised of Barceló Maya Beach, Barceló Maya Caribe, Barceló Maya Colonial, Barceló Maya Tropical, and the all-suite, AAA Four-Diamond Barceló Maya Palace); the adults-only, AAA Four-Diamond Royal Hideaway Playacar; or Occidental at Xcaret Destination, check out a guide to the best Riviera Maya tacos.
Av Constituyentes, Quintas del Carmen, Gonzalo Guerrero, 77720 Playa del Carmen
Ask around and some will swear that you'll find the best Riviera Maya tacos at El Fogon. Located a few blocks off of the famed La Quinta Avenida (5th Avenue) in Playa del Carmen. What's the secret to the restaurant's taco supremacy? Simple recipes, fresh ingredients and incredible flavors. There may be a little magic thrown in there, too – we're not sure. But we're sure that if you order a plate of El Fogon's al pastor (slow roasted pork) tacos, you'll be instantly transported to taco heaven. It's also an extremely wallet-friendly option; a party of four can eat well at El Fogon for just about $30 USD. And the portions are generous, to say the least.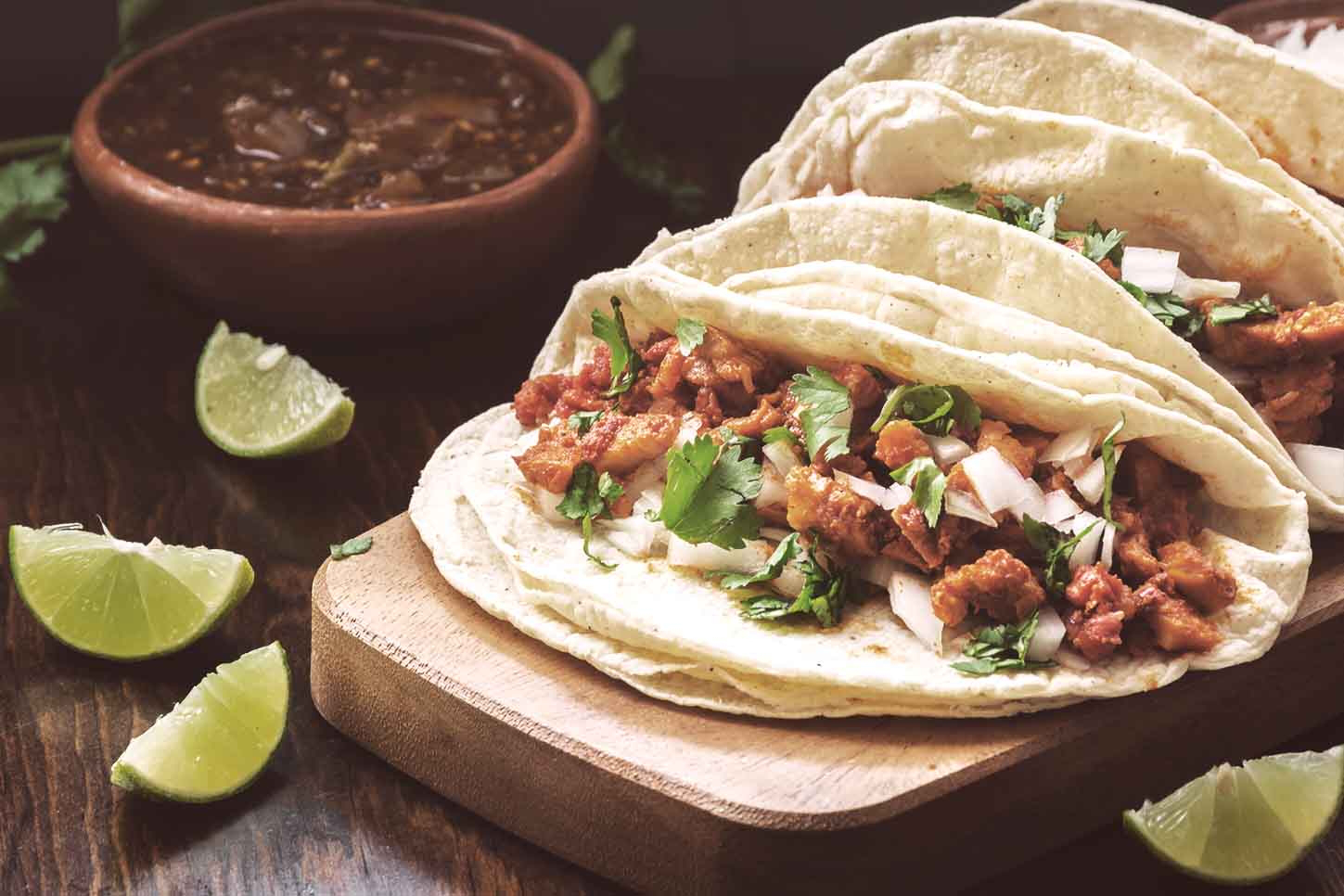 Calle 14 Nte Bis, Gonzalo Guerrero, 77720 Playa del Carmen
Yes, the name of this Playa del Carmen taco truck translates to "The King of the Taco." Does it live up to such a title? Absolutely. You can tell that a taco truck is good when it has every kind of person lined up to enjoy its offerings – everyone from locals to tourists to ex-pats. The flavors and freshness that El Rey del Taco delivers with each bite simply cannot be beat. All hail the king!
Carr. Tulum - Cancún, Plaza Antares, 77782 Playa del Carmen
If you're a seafood fan, don't miss out on Taco Paco. It's well-known as one of the best places for fish tacos in Riviera Maya. The fish is fresh, the toppings are totally delicious and the vibe is extremely laid back. If you're feeling adventurous, try a plate of the coconut shrimp tacos – they are truly extraordinary. Of course, everything at Taco Paco goes great with an ice-cold Corona or two.
Satélite Sur, Tulum
When you're in Tulum (home of some of Mexico's most astonishing Mayan ruins), make time to devour some of Taquería Honorio's incredible tacos. It may look like an unassuming, no-frills spot, but the flavors you'll encounter here are more than enough. The specialty here is the slow-roasted cochinita pibil, a traditional Mexican slow-roasted pork dish. Those expecting spiciness should look elsewhere – Cochinita Pibil has a uniquely sweet taste, thanks to the oranges, achiote, charred garlic and spices used in the marinating process, as well as the aromatic banana leaves in which the meat is roasted. In a Taquería Honorio taco, cochinita pibil one of Riviera Maya's most dazzling culinary experiences.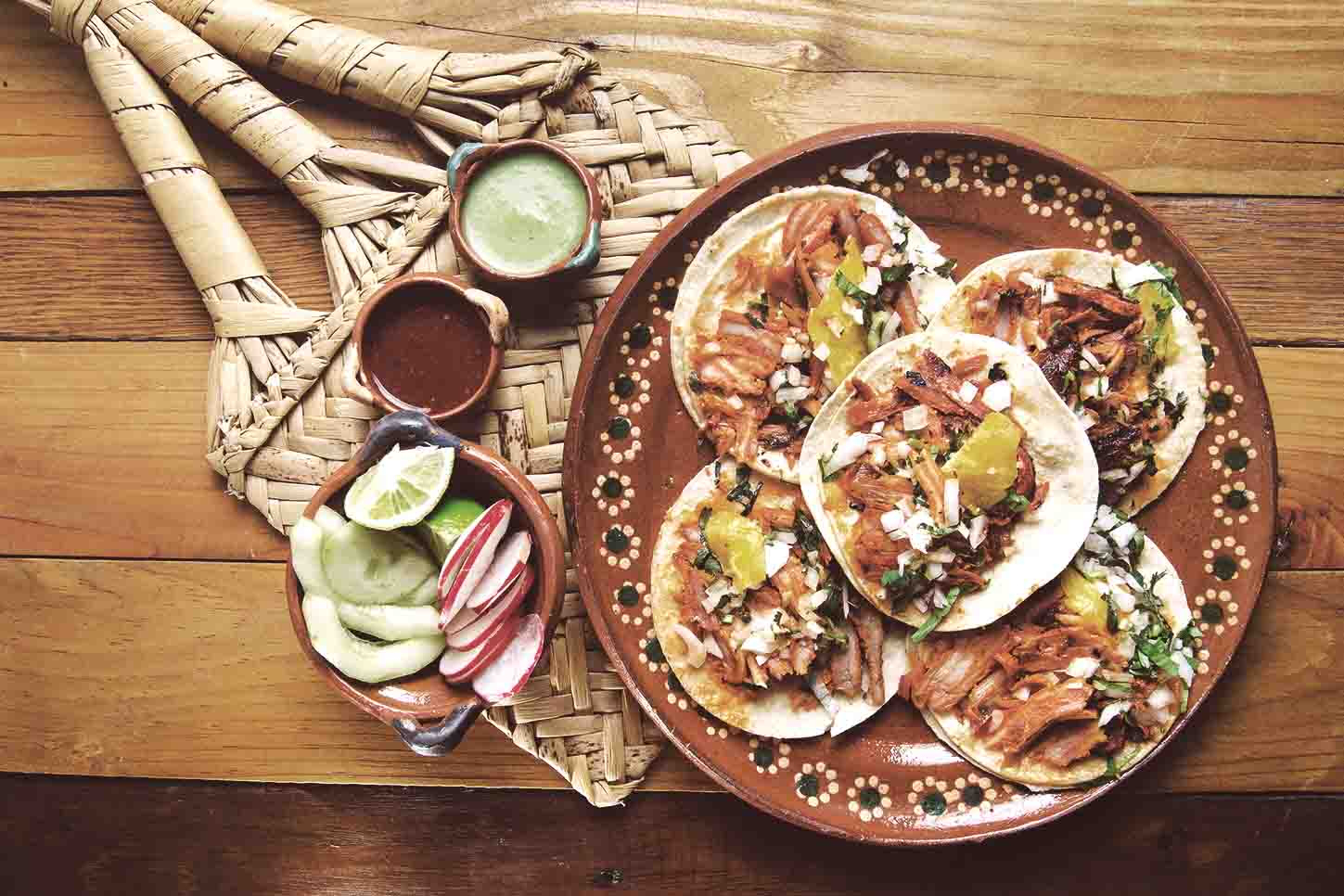 Plaza Point 115, Av. Ptempich, between av. Solidarity Fracc Los Olivos, Playa del Carmen
As this Playa del Carmen taco joint's name suggests, its specialty is the sirloin taco. Using only the best cuts of marinated meat and the most palate-pleasing toppings, Don Sirloin's tacos are out of this world. With four locations throughout the area, it's a must for those in search of the best Riviera Maya tacos. And do not skip the freshly made guacamole and chips at Don Sirloin – some of Playa del Carmen's tastiest!
10 Avenida Nte. 221, Gonzalo Guerrero, 77720, Playa del Carmen
The best Riviera Maya tacos should be tasty, fresh and cheap. Señor Taco delivers on all counts, with the al pastor tacos especially recommended. Grab a table on the restaurants's outdoor patio and dig in! And if you're looking for the perfect beverage to accompany your meal, Señor Taco's creamy horchata (the refreshing Mexican drink made with rice, milk, vanilla, and cinnamon) is as good as it gets.
Calle 4 Nte S/N, Centro, 77710, Playa del Carmen
Located in southern Playa del Carmen, Carboncitos has been a reliable standby of the city's taco scene for more than a decade. And when you taste their offerings, it's easy to understand why. And it isn't just about the best Riviera Maya tacos at Carboncitos, either: the extensive menu features all kinds of other options as well, from traditional Mayan dishes to vegetarian options. And don't forget to try Carboncitos' famous Margarita, either! It's one of the best in all of Playa del Carmen.
Are you getting hungry yet? The best Riviera Maya tacos are waiting for you during your next Barcelo getaway.