Discover Punta Cana Luxury
A Punta Cana luxury vacation awaits, whether you're spending time in a state-of-the-art spa or enjoying Punta Cana's fine dining scene.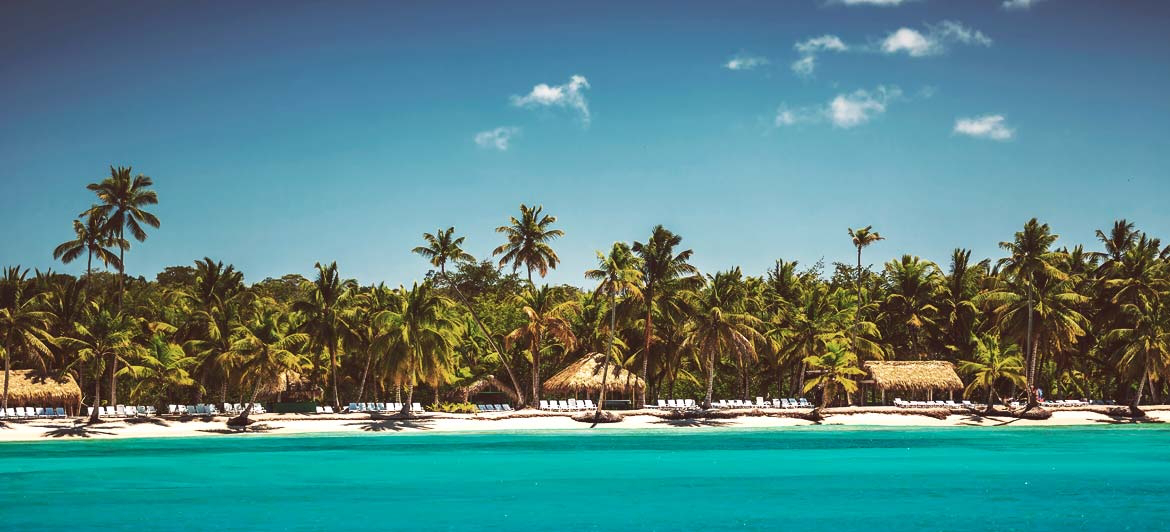 A Punta Cana luxury vacation in the Dominican Republic awaits … Whether you're spending time in a state-of-the-art spa or enjoying Punta Cana's fine dining scene, upscale comforts are everywhere you look.
Luxury Punta Cana accommodations
Barceló Bávaro Beach's Superior Sun Deck Sea View Premium Level Room: Settle into your comfortable sun loungers and enjoy a semi-private setting and spectacular ocean views of the ocean from the terrace. Bonus: By staying in a Superior Sun Deck Sea View Premium Level room, guests can enjoy one free round of golf per person all year round.
Occidental Caribe's Premium Level Presidential Room: Exclusivity and luxury are combined in the marvelous Premium Level Presidential room measuring 1,356 sq ft. The breathtaking views of the ocean views and resort, together with the bright and wide spaces, provide everything you need for a truly luxurious Punta Cana experience. During your luxury Punta Cana vacation, you'll receive personalized care and exclusive Premium Level services to guarantee an unforgettable vacation for the most discerning guests.
Occidental Punta Cana's Royal Level Suite: Live like a royal! Royal Level Suites measure 883 square feet and are comfortably and luxuriously equipped with modern furniture. They're guaranteed to make your stay extra special. These rooms feature a king size bed, a sofa, living room, whirlpool bathtub and a romantic balcony.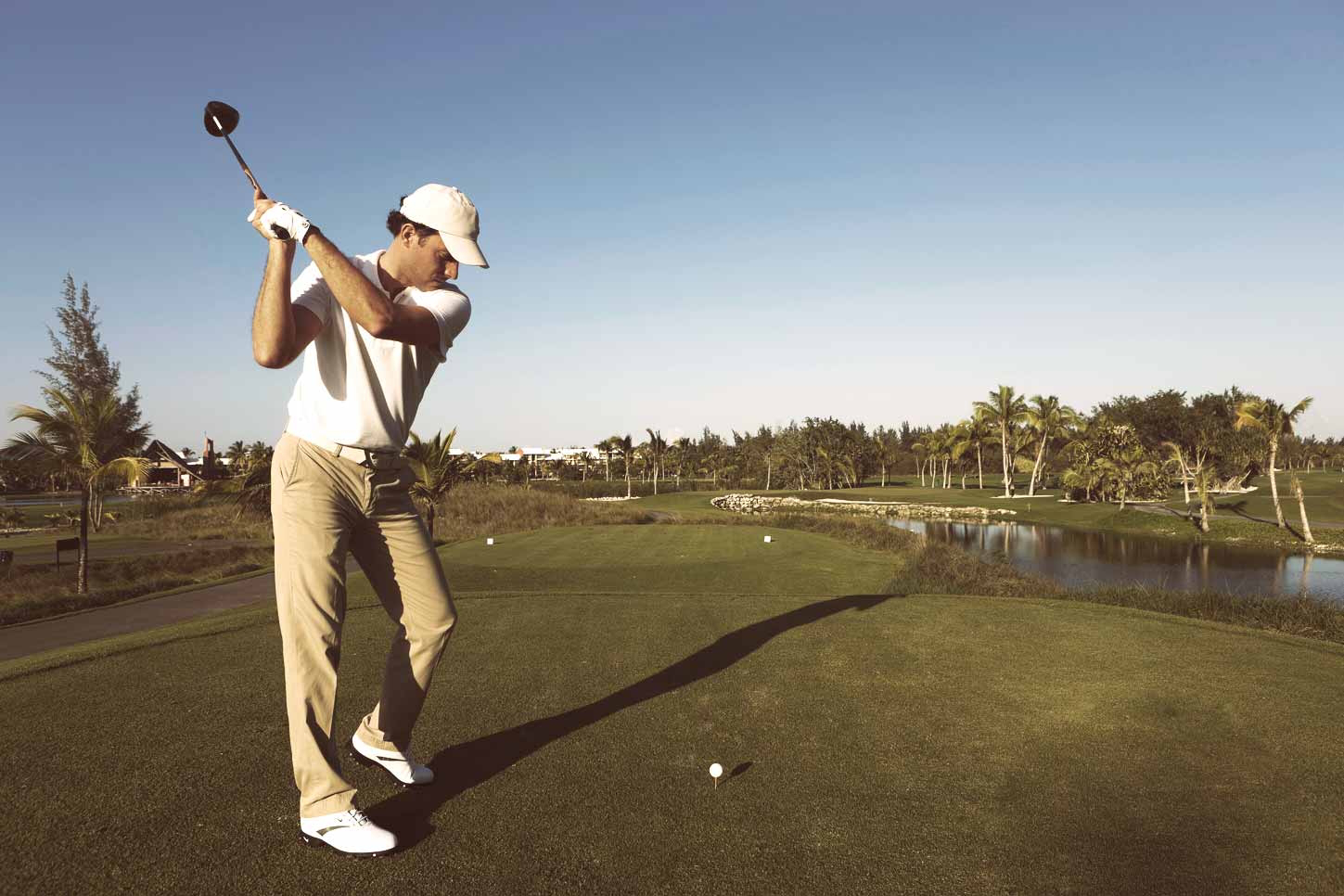 Punta Cana Golf: The Lakes Golf Course
If you love golf, the Lakes Golf Course is a must during your Punta Cana luxury vacation. This beautiful Punta Cana golf course isn't just a day out on the links – it's an immersive experience. The meticulously manicured course features rolling fairways that traverse through a lush mangrove forest. With 25 inland lakes and 122 strategically positioned bunkers, it provides challenges, scenic beauty and luxurious attention to detail.
Punta Cana fishing is an essential luxury experience of a Punta Cana luxury vacation, whether you're an experienced angler or just getting into the activity. Punta Cana is one of the world's best destinations for deep sea fishing. The deep waters, long coastlines and vibrant coral reefs here offer up all kinds of treasures. On a Punta Cana fishing trip, you may catch billfish, prize-winning-sized wahoo, mahi mahi, and much more. Your friendly concierge can help you get set up with a Dominican deep sea fishing outfitter. You'll be out on the water in a luxurious yacht in no time.
In the mood for a night out on the town? Luxury Punta Cana nightlife will deliver everything you need – and much more. There's an energy that you can only find here, whether you're grooving to Dominican Republic music or chilling out at a chic lounge, enjoying creative cocktails (made with authentic Dominican Republic rum, of course). Imagine Punta Cana is one of the best Dominican nightlife destinations. It's a series of interconnected caves, each one with a different theme and vibe. Or try Jewel, located at the Plaza Palma Real Shopping Mall. Here, you'll mix and mingle with locals and visitors amidst high-tech light shows and the island's best DJs. Also, Drink Point on Avenida España is hopping seven nights a week, with bachata and merengue music inspiring mingling and dancing. This is a Punta Cana spot that takes having fun seriously. Check out a few more Punta Cana nightlife spots to visit.
There's no shortage of picture-perfect Dominican Republic beaches to enjoy on your Punta Cana luxury vacation. If you're staying at Barceló Bávaro Grand Resort, you're in luck. You'll have easy access to the two-mile stretch of powdery white sand and beautiful blue water known as Bávaro Beach, recognized as one of the 10 best beaches in the world. With its shallow waters and gentle breezes, Playa Blanca is a favorite spot for windsurfing and kitesurfing. But even if you don't try those watersports, it's a great spot to visit anyway, with soft sands and swaying palm trees. Don't forget the sunscreen!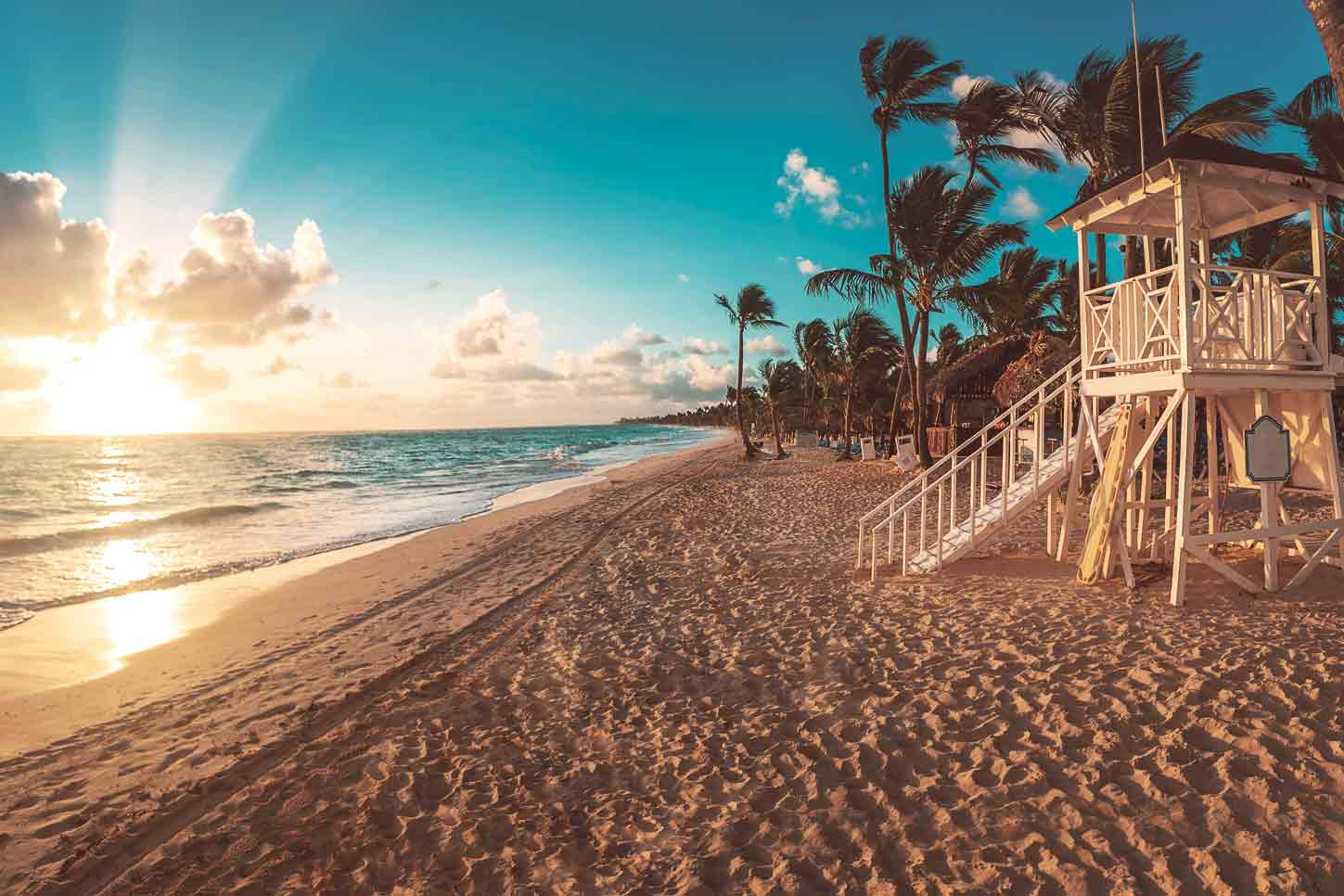 Dominican Coffee, Rum & Cigars
The Dominican Republic is renowned for coffee, rum and cigars. As you can probably tell from its name, Barceló Bávaro Palace's Coffee, Rum & Cigar Lounge Bar is a great place to get acquainted with these signature D.R. experiences. Sit back and relax and enjoy the best of the country's offerings in an elegant setting during your Punta Cana luxury vacation. And for a crash course in all things Dominican rum, click here and to learn more about Dominican cigars, click here.
At Barceló and Occidental's state-of-the-art spas, every detail has been considered to ensure comfort and convenience. Ease into a deep tissue massage, perfect for anyone with tensions caused by stress or sports. Enjoy a unique hot stone holistic treatment, an ancient ritual that will transport you to a state of deep calm. Purify with a deep cleansing facial, including extractions and stimulating masks that improve the appearance of the skin, leaving it cleaned and balanced. Whichever Punta Cana spa treatment you choose, you'll leave feeling rejuvenated and refreshed during your Punta Cana luxury vacation.