The Dominican Republic's most Instagrammable spots
Dominican Republic looks good from all angles. If you're a dedicated Instagrammer, you'll find endless spots to fill your feed with.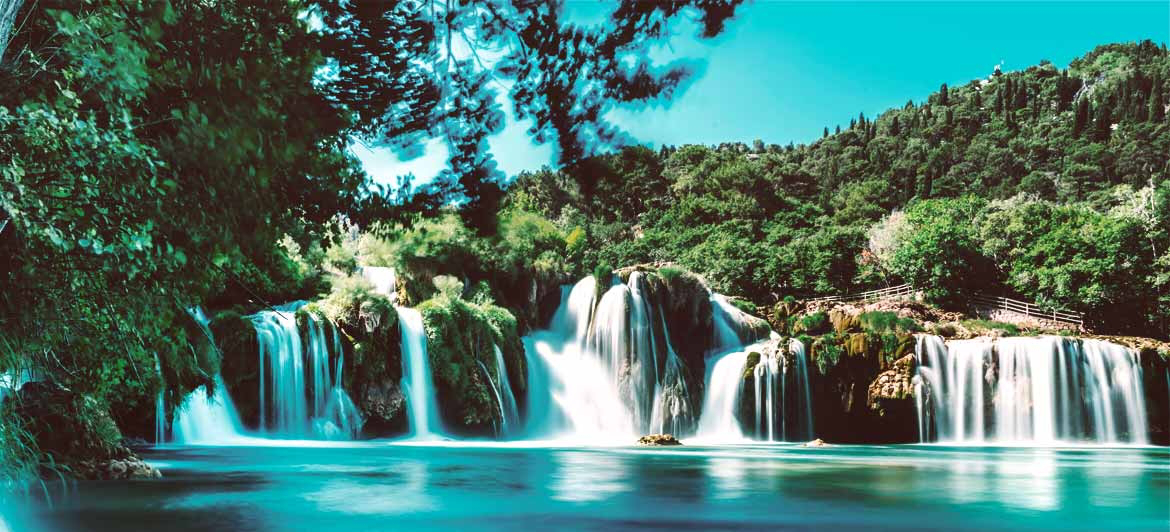 Dominican Republic looks good from all angles. If you're a dedicated Instagrammer, you'll find endless spots to fill your feed with, from beautiful natural locales to urban wonders. If you want to induce some serious FOMO among your friends back home during your all inclusive vacation at Barceló Bávaro Palace, the adults-only Barceló Bávaro Beach, Occidental Caribe or Occidental Punta Cana, seek out these spectacular spots. No filter required!
Ask anyone who's been there and they'll tell you: 27 Waterfalls in the Dominican Republic is one of the most unforgettable sights they saw during their vacation. The most amazing thing is that this incredibly scenic spot wasn't discovered by the outside world until recently. Here, as you may have guessed, you'll find 27 beautiful waterfalls and sparkling pools. The ultimate Instagram shot at 27 Waterfalls? A "boomerang" of you taking a running jump off of one of the waterfalls and splashing into the waters below …
Instagram influencers always look like they've found their own private island, a secluded and beautiful place beyond your wildest dreams. Those dreams come true on Saona Island, located off the southeastern coast of the Dominican Republic. Saona Island is packed with a Instagram-worthy sights: lush mangroves swaying in the breeze, crystal clear waters (perfect for snorkeling), and brilliant white sand beaches. Pack your swimsuit and get ready for a spectacular day trip that will leave every one of your followers envious.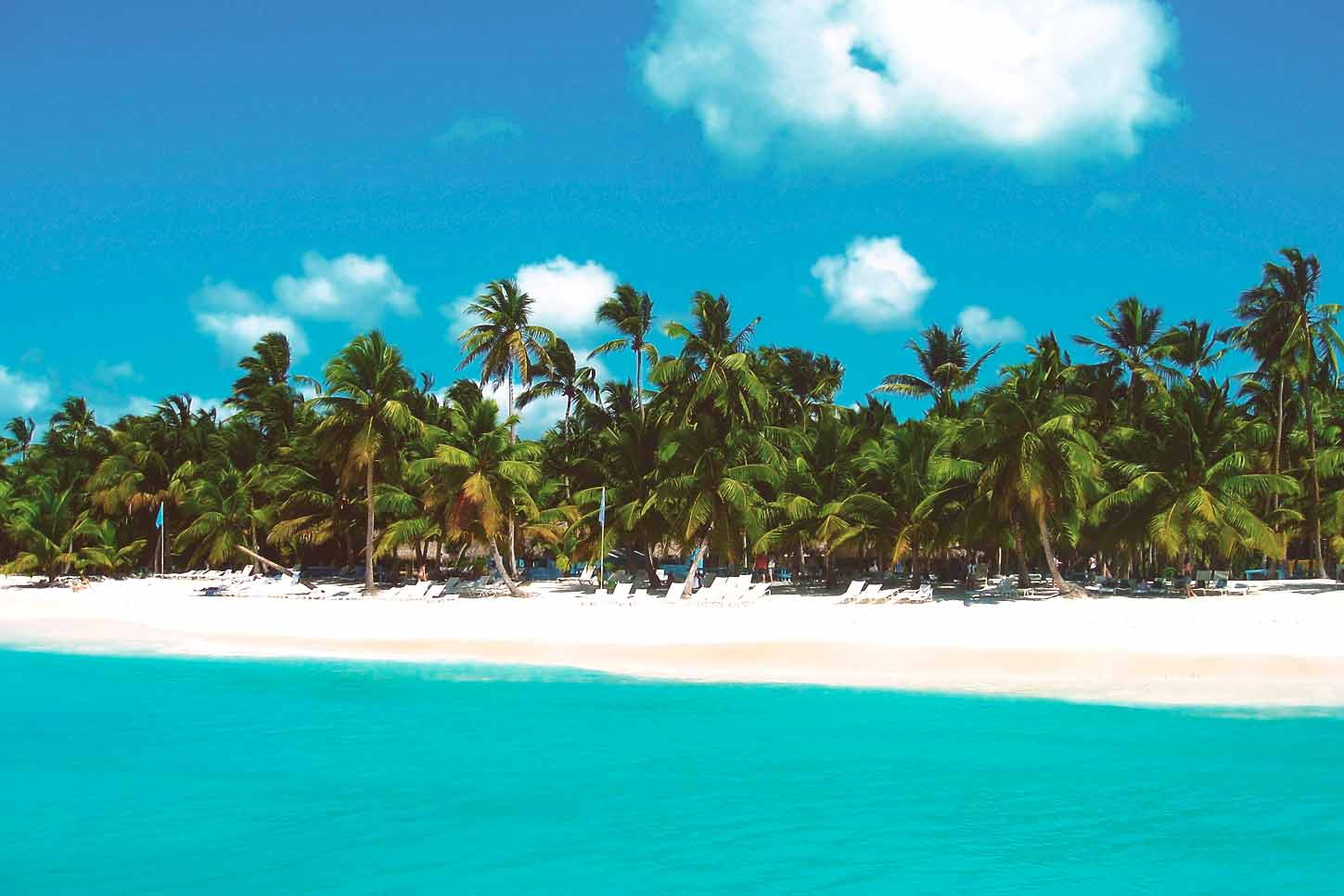 Colonial City of Santo Domingo
They didn't have Instagram back in the early colonial days of the Dominican Republic. But you can take a trip to the Colonial City of Santo Domingo and make your friends back home think you've traveled back in time. A UNESCO World Heritage Site, it was the first permanent establishment of the "New World," founded more than five centuries ago. It's an astonishingly clear window into the past, whether you're wandering down cobblestone streets amidst well-preserved Spanish-colonial architecture or visiting such decadent attractions as the Catedral Primada de América, the first cathedral in the Americas, and the Alcázar de Colón, the former residence of Christopher Columbus' son.
Barceló Bávaro Palace and Barceló Bávaro Beach are just steps from the 1.5 mile-long Bávaro Beach – one of the Dominican Republic's most beloved stretches of sand. Those picturesque coconut palms swaying in the breeze and the Caribbean Sea in the background will frame your Instagram shots perfectly. Bring a cocktail down to the white sand, put on your best swimsuit and strike a pose or two or three. But don't take our word for it — a picture is worth a thousand words, after all! Check out the #BavaroBeach tag on Instagram to see some of the latest pics of this incredible beach.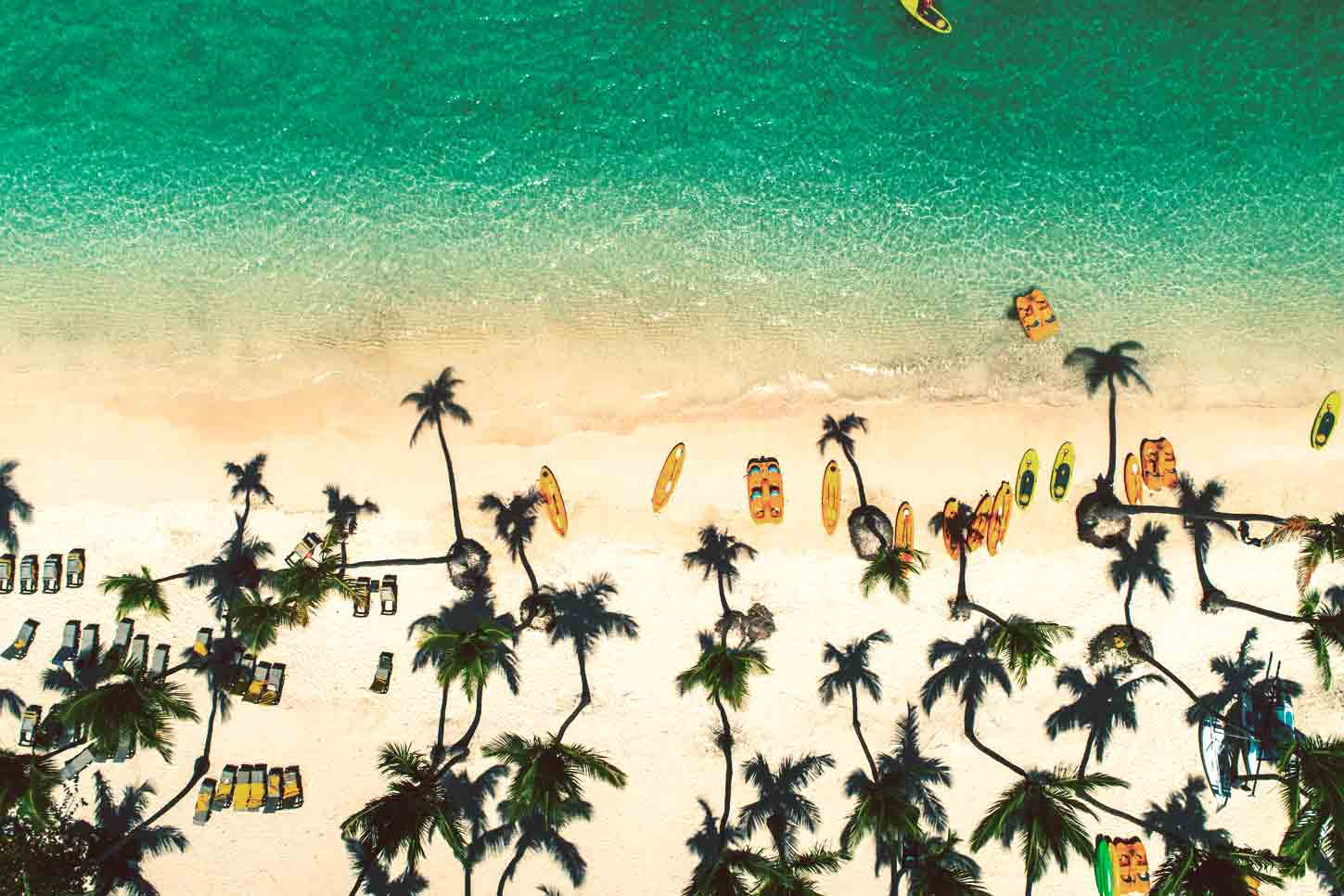 Playa Arena Gorda (just steps from Occidental Caribe) is one of the best Dominican beaches. The name translates to "Fat Sand Beach," meaning that it's a wide stretch of sand, with plenty of room to spread out and find your own spot for perfect Dominican beach Instagram glory. And if you've got underwater photography capabilities, you're in luck. The waters here are crystal clear, making it easy to capture some aquatic masterpieces. And Occidental Caribe has plenty of snorkeling gear to get you out in those waters as soon as possible. There's a whole world waiting beneath the waves!
Add some serious cuteness to your feed. The five-acre Monkeyland is a wild spot – literally. The Punta Cana attraction is home to hundreds of friendly and adorable squirrel monkeys. And they're all eager to meet you! With the gorgeous Dominican countryside providing a backdrop, you'll interact in a safe and respectable manner with these amazing creatures in their natural environment. Squirrel monkeys generally grow to be about 12.5 inches in length and weigh as little as 1.5 lbs. In other words, they're about as cute as an animal can be. Be sure to snap a selfie or two with a squirrel monkey on your shoulder!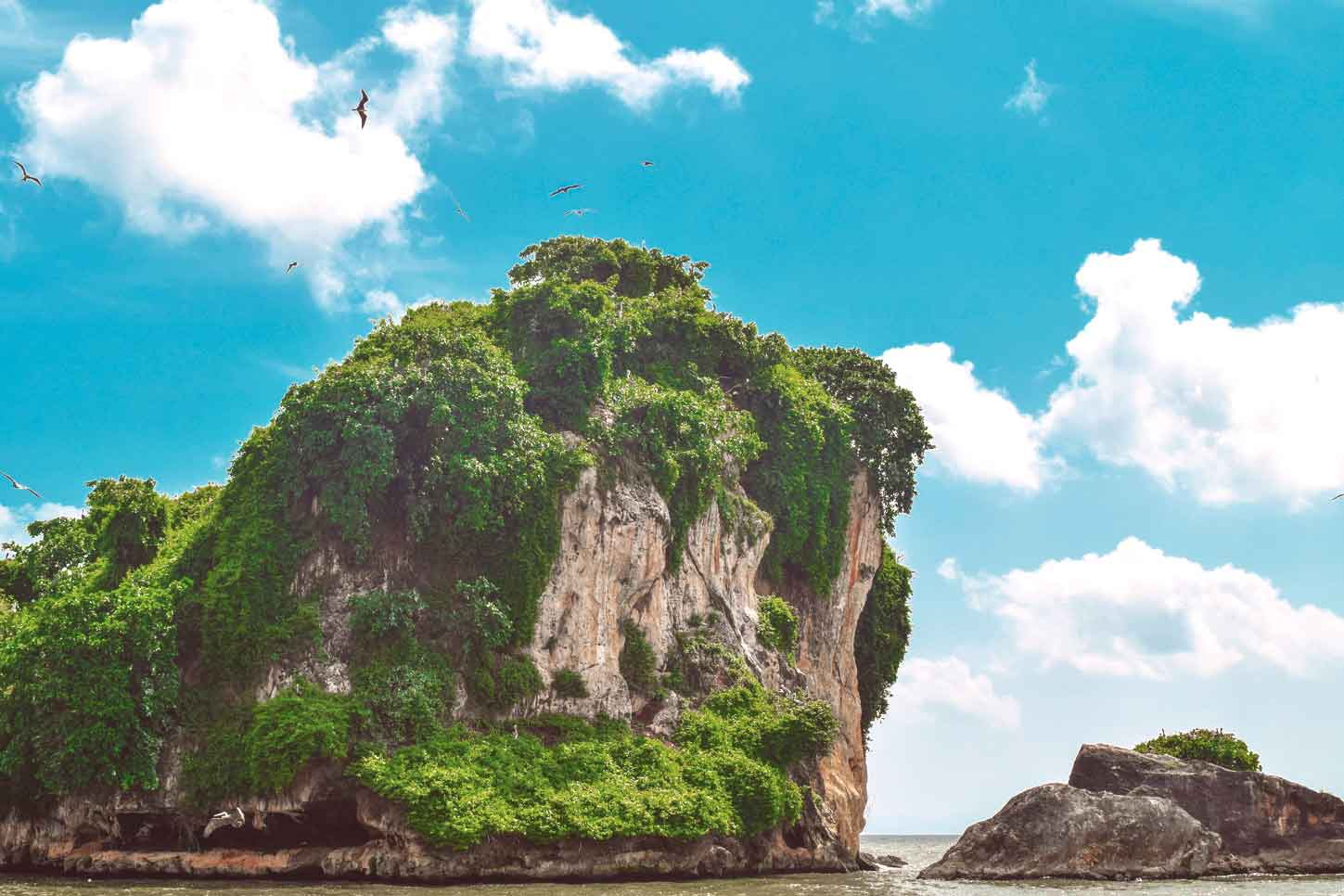 Los Haitises National Park
Lush mangroves, teeming rainforests, sparkling blue cenotes, craggy cliffs shaped over the centuries by the wind and waves … Los Haitises National Park is one of the Dominican Republic's most scenic spots. Which means that it's well-suited for Instagram – the colors here just POP. The red-tinted rock formations (some of which stretch as high as 130 feet into the air) in Los Haitises National Park are nothing short of breathtaking. There are also soothing natural pools that catch the light beautifully, their turquoise hues sparkling in the sun. It's a place that you'll be posting many photos of on your feed – guaranteed!