Uncover Mayan ruins in Cancún
Don't miss your chance to travel back in time to bygone days, where Mayan ruins in Cancún are waiting to be explored and experienced.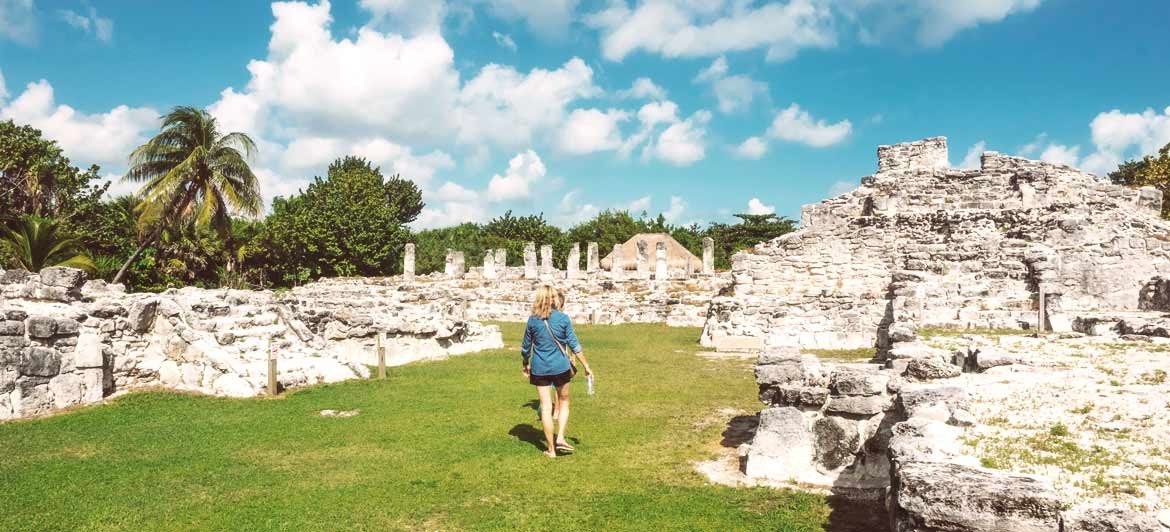 The Mayan civilization was among the original cultures of the New World, spanning a time period of more than 3,000 years. In Cancún, you can uncover this fascinating culture at an array of archaeological sites, museums and historic attractions. During your all inclusive stay at Occidental Tucancún and Occidental Costa Cancún, don't miss your chance to travel back in time to bygone days, where Mayan ruins in Cancún are waiting to be explored and experienced. 
This is one of the most under-the-radar Mayan archaeological sites in the entire Yucatan Peninsula, located just north of Cancún on the road to Punta Sam and Puerto Juarez. In fact, El Meco has only recently been opened to the public, following excavations that began in the late 1990s. For that reason, it's extremely well-preserved and very much worth the visit during your Cancún vacation. El Meco was once a vibrant fishing village El Meco is small, but it's packed with amazing sights.
The El Meco area is home to the tallest archaeological structure in the area – the magnificent El Castillo, which is one of the only Mayan pyramids in the Cancún area. Climb the stairs to the top of the 40-foot-tall pyramid and you'll discover a former temple where Mayan priests worshipped and worked. From the top of El Castillo you'll also be rewarded with panoramic views of the Caribbean Sea, Cancún's famous lagoons and Isla Mujeres in the distance. Some scholars theorize that El Meco was once a gateway to Isla Mujeres.
Good to know: As you explore El Meco, you may come across active dig sites; archaeologists are still uncovering the secrets of these Mayan ruins in Cancún.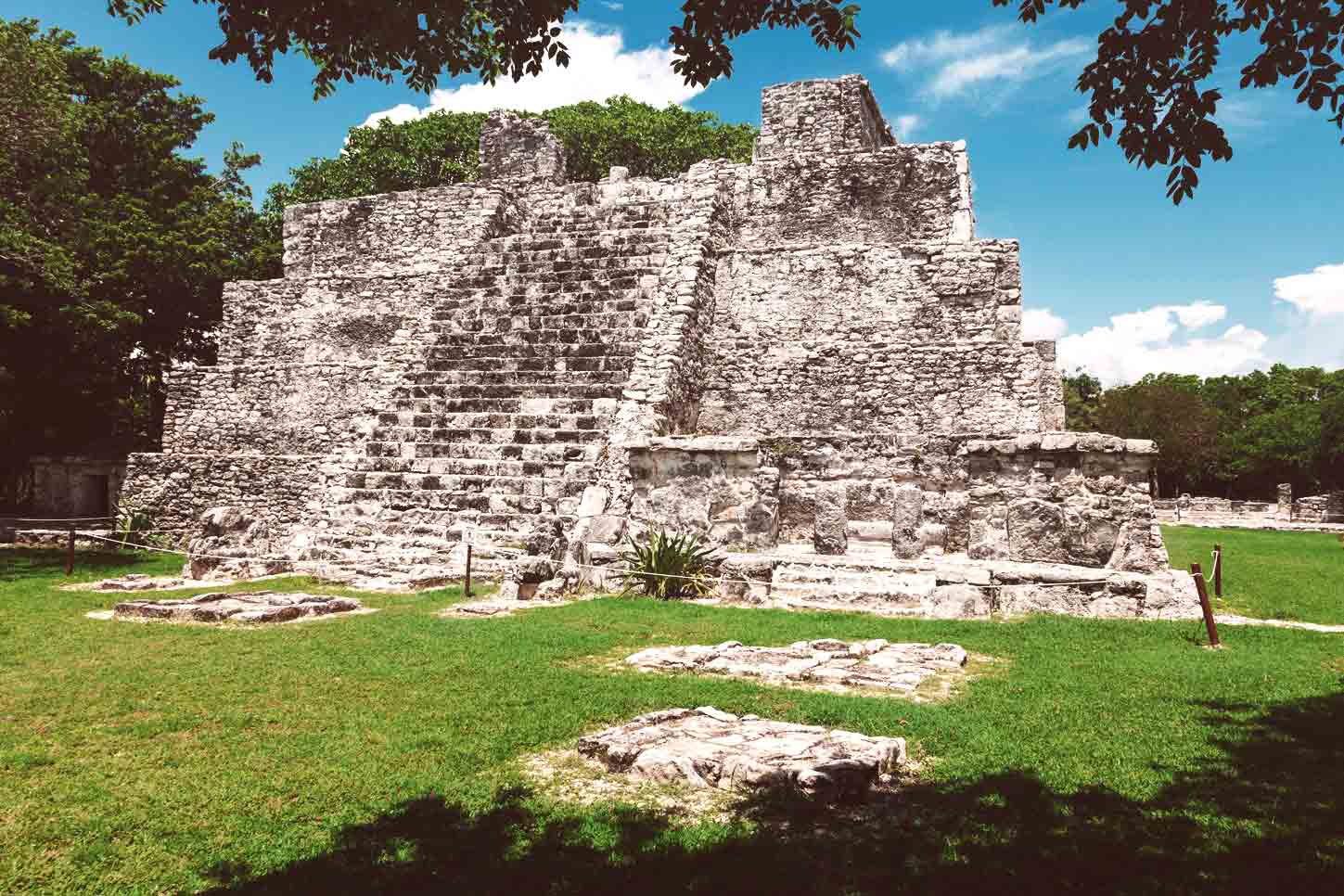 Located right in the Cancún Hotel Zone near KM 18, the El Rey Archaeological Area is one of the most easily accessible Mayan ruins in Cancún experiences for guests of Occidental Tucancún and Occidental Costa Cancún. It's not just conveniently located, though. El Rey is one of the best Mayan Cancún ruins. Open from 8 a.m. to 5 p.m daily, El Rey is an evocative gem from the Yucatán Peninsula's rich past. The city's golden age was between 1200 A.D., when the coastal city flourished as a Mayan maritime hub. El Rey was an essential link in trading routes between Xel Ha, Tankah, Tulum and Xaman Ha. But it was also an important spiritual destination, as evidenced by the temples and pyramids you'll see here. And also – keep an eye out for the iguanas who have made these Mayan Cancún ruins their home over the centuries.
Good to know: One thing that distinguishes El Rey from other Mayan ruins in Cancún and elsewhere is the fact that visitors can still climb on the 47 different structures that make up the site. Just remember to be careful and respectful so that generations to come can enjoy this amazing piece of Mayan history.
Learn more about El Rey Archaeological Area in Cancun.
Cancún's deep Mayan roots are exposed at the 55,000-square-foot Museo Maya de Cancún, located conveniently in the heart of the city's hotel zone. Offering access to one of the Yucatán's most important collections of Mayan artifacts, the sleekly designed $15 million museum was designed by renowned Mexican architect Alberto García Lascurain. As you explore the exhibit halls of Museo Maya de Cancún, you'll come across more than 400 incredible pieces of sculpture, ceramics and jewelry on display at any one time. A visit here will illuminate the fascinating rise-and-fall of the Mayan empire, offering insight into the beliefs, traditions and day-to-day life of its people.
Good to know: Museo Maya de Cancún isn't just a museum. The museum also incorporates the archaeological site of San Miguelito, which visitors can explore. Here, you'll find 40 Mayan structures – including an astounding 26-foot-tall pyramid.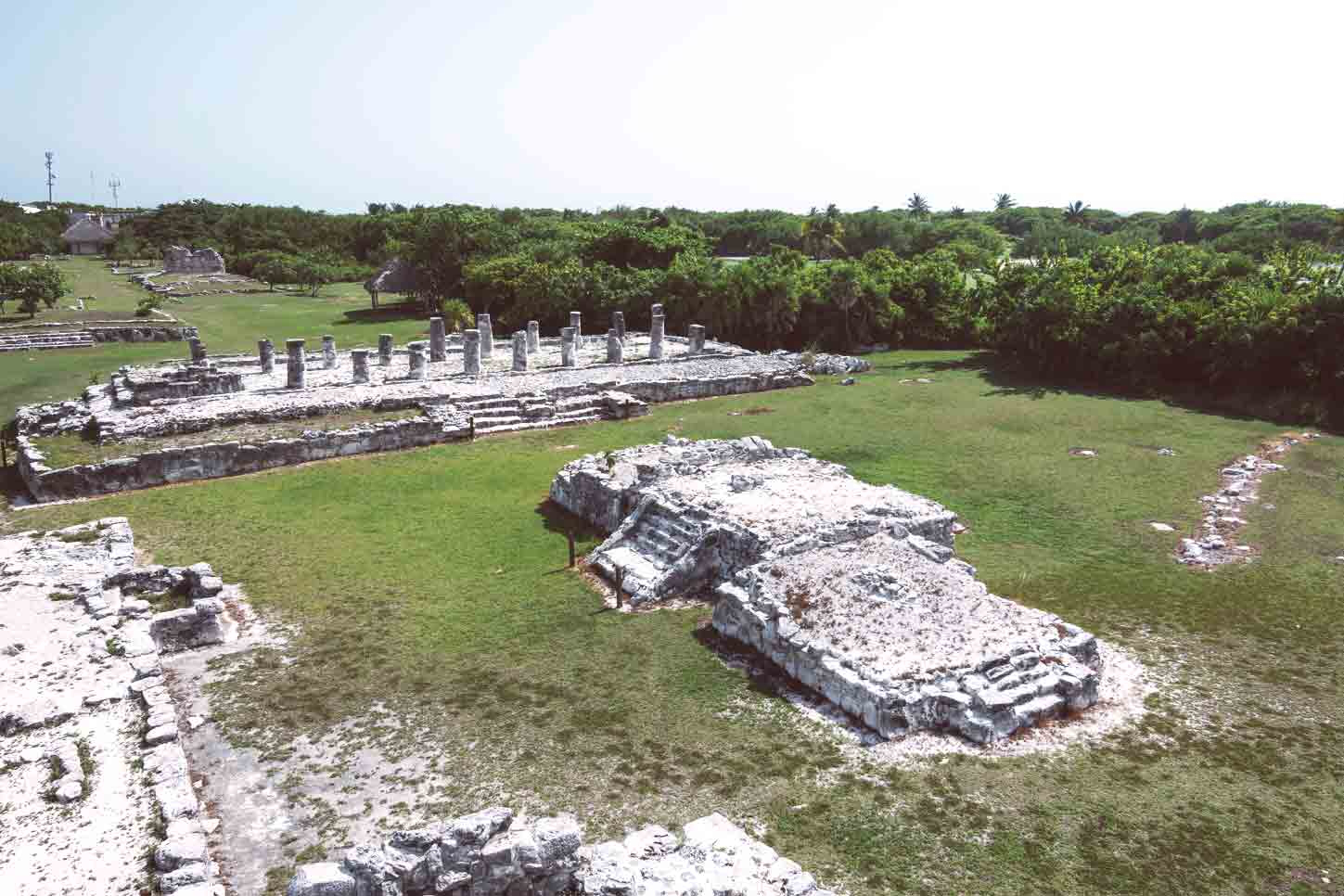 The Mayans lived mainly on the Yucatan Peninsula. Theirs was one of the original Mesoamerican cultures, spanning 3,000 years.
The Mayans were way ahead of their time. They are legendary for their incredible art, impressive architectural expertise, and sophisticated mathematical and astronomical techniques. Many discoveries the Mayans made are still in use today.
Scholars believe that Mayan scripture is the only fully developed written language in the pre-Columbian Americas.
Another fantastic Mayan innovation? Chocolate. The Mayans were likely the first to discover the delicious qualities of the cacao bean. Scholars think that they started harvesting the bean at least 2,500 years ago. Learn more about Mexico's long love affair with chocolate.
Mayan culture and their descendants live on in the Yucatan Peninsula and Guatemala. They maintain a distinctive set of traditions and beliefs – and more than 500 different Mayan languages and dialects continue to be spoken today.
Start planning your Cancún getaway right now – and start planning to visit some of these amazing
Mayan ruins in Cancún
. Check out great deals and offers at
Occidental Tucancún
and
Occidental Costa Cancún
.