On the Gaudi trail in Barcelona
Looking to explore Barcelona's artistic beauty? Check out our round-up of the must-see attractions and work by Antoni Gaudi in Barcelona.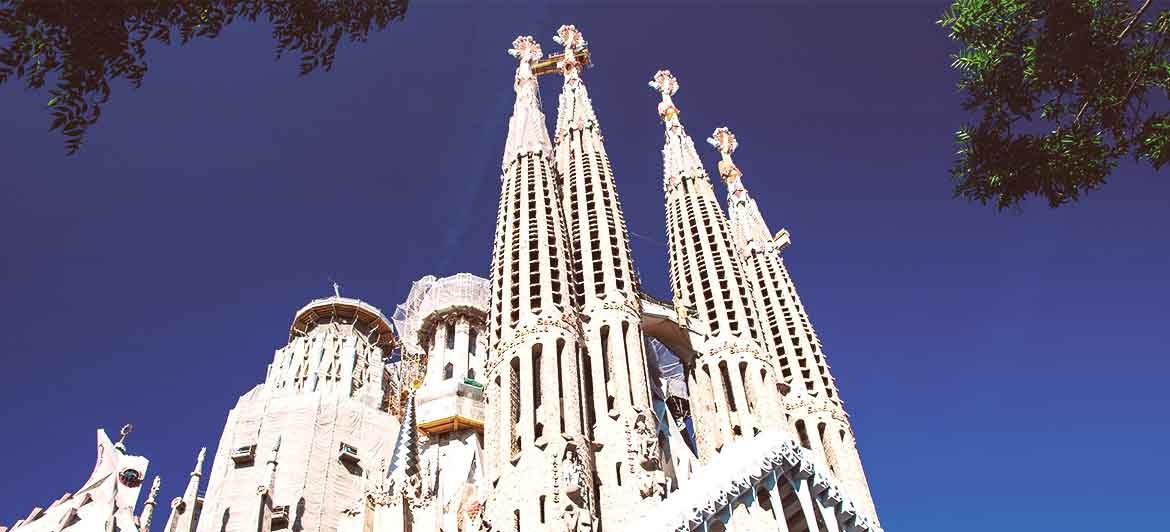 When it comes to the spectacular city of Barcelona, it goes without saying that Antoni Gaudí's majestic architecture created a cityscape like no other.
Barcelona is a well-known destination for travellers who wish to have a good mix of fun and culture in a modern setting. With its beautiful urban beaches, sumptuous cuisine and boundless attractions, there is certainly an infinite list of things to explore. One thing that is sure to be on the top of that list, however, is discovering the remarkable attractions and work by world-renowned master Antoni Gaudí.
Guadí's works have a highly individualized and one-of-a-kind style, so even if you don't know much about architecture or Gaudí himself, when you walk the streets of Barcelona you will intuitively be able to identify one of his works.
Explore the Gaudí trail in Barcelona and visit these must-see attractions and buildings. 
Casa Vicens
Built between 1883 and 1888, Casa Vicens was the first of Gaudi's masterpieces in Barcelona in which he was truly able to display the full range of his talents. Declared a World Heritage Site by UNESCO in 2005, this unique residential project was made for a wealthy family and is now a museum.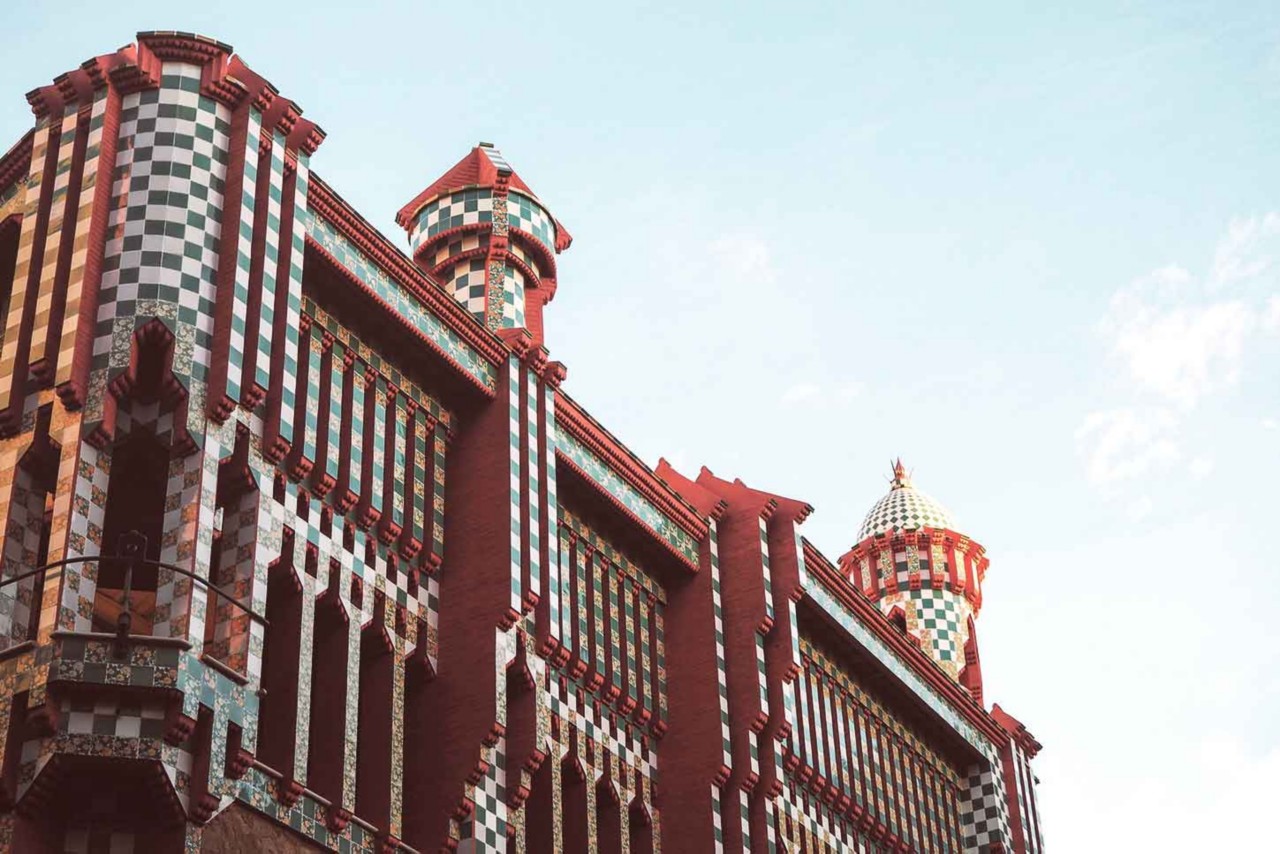 Standing in the peaceful neighbourhood of Gràcia, the incredible building contains a significant variety of ceramic decorations and is elegantly swathed with spectacular green and white tiles. On your visit, discover the variety of different materials he incorporated into the design, such as iron, glass, ceramic tiles and concrete. Opt for a guided tour to ensure you don't miss out on any of Gaudi's hidden gems and the stories behind them.As the building's ceramics are the most popular and recognised feature, the museum offers visitors brilliant interactive experiences, including the chance to have a go at ceramic flower painting and create tiles with carnations. Tickets can be booked online to avoid missing out. 
The Sagrada Familia
Perhaps the most famous of all of Gaudi's work, the Sagrada Familia is an enormous, yet unfinished Roman Catholic church that has been under construction since 1882, and is expected to be completed in 2026, 100 years after Gaudi's death. Attracting approximately 4.5 million visitors every year, the Sagrada Familia is certainly the crown jewel of Barcelona's wonderful sights.
Begin your experience at Sagrada Familia by walking around its enormous perimeter and taking in the sheer scale and incomparable exterior of the building. The church will have three grand façades; the Nativity Façade on the eastern side, the Passion Façade on the western side, and the Glory Façade, which is currently under construction and will become the main entrance to the basilica. Each façade illustrates amazingly intricate carvings and sculptures of famous scenes from the Bible.
Although the exterior is itself a work of art, you'll need plenty of time to explore the breath-taking interior, with its magnitude, light and décor. Climbing one of the towers will also give you exclusive views over Barcelona.
Due to its overwhelming popularity, long queues are to be expected, so book in advance to skip to the front and guarantee a quick entry
Park Güell
Park Güell is an exclusive Gaudi public park in Barcelona composed of enchanting gardens and architectural elements, located on Carmel Hill in Barcelona. Gaudi spent 15 years designing and building the whimsical fountains, mosaic benches, pedestrian walkways, and gingerbread house-like buildings within Park Güell.
Embark on a peaceful stroll through the park and admire Gaudi's majestic masterpieces, as well as the house of Gaudi himself.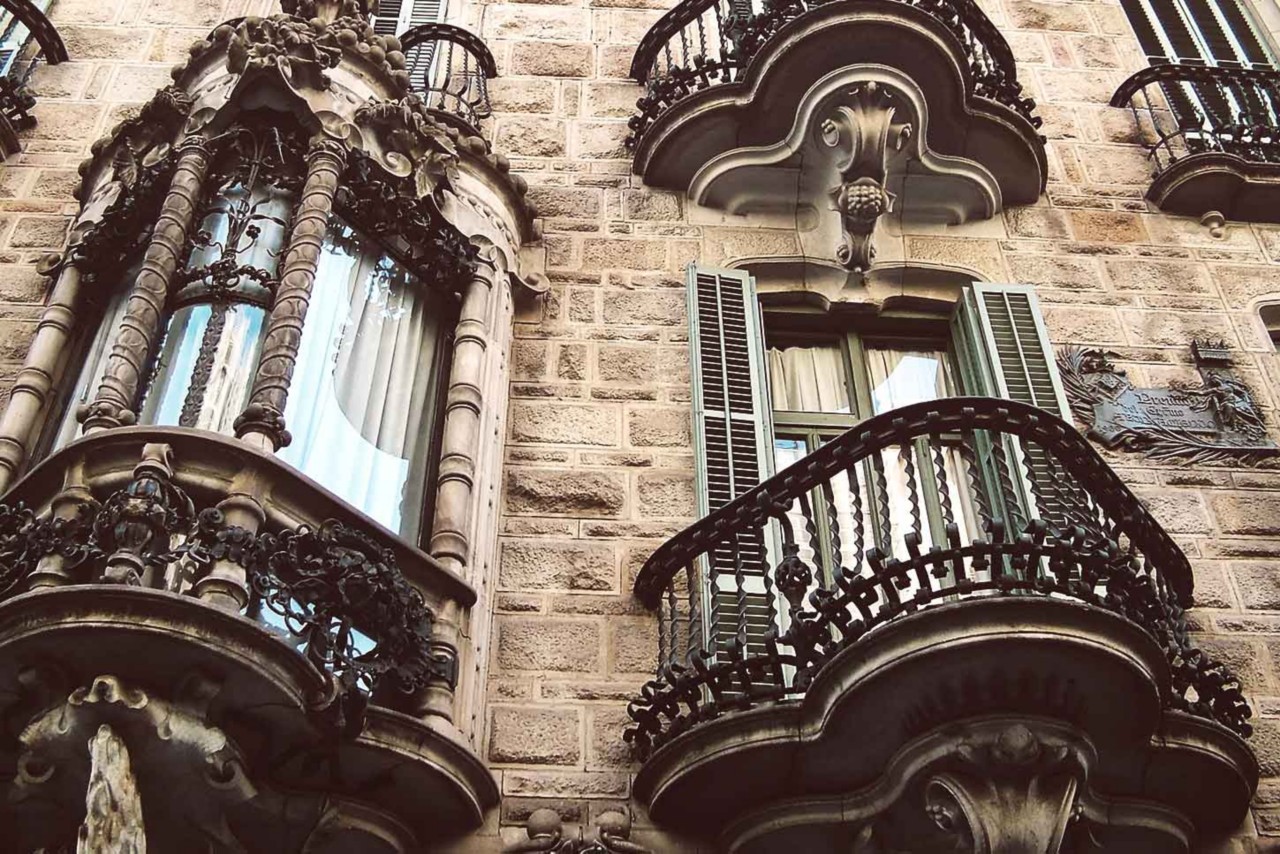 Casa Batlló is a renowned townhouse located on the prestigious Passeig de Gràcia. This was an old conventional house renovated by Gaudi, which now boasts an outstanding exterior consisting of ceramics, stone and forged iron.  This UNESCO World Heritage Site is characterised by its skeletal structure, colourful façade and curved roof.
With balconies resembling fragments of the skull, columns on the first-floor taking the shape of human bones and a ceiling replicating a ribcage, a tour around this Gaudi attraction is unlike anything else you will see in the city.
Casa Milà/La Pedrera
Casa Milà, commonly known as La Pedrera, is more a sculpture than a building and was recognised by UNESCO on the World Heritage list in 1984. The façade is a harmonious mass of undulating concrete and stone with twisted iron balconies. Take a walk out onto the terrace and admire the rooftop sculptures and chimneys up close.
La Pedrera also hosts art exhibitions and evening concerts, where entrance is approximately 27 euros for adults. The complex is a sight for sore eyes and one of the most imaginative houses in the history of architecture.
Palau Güell
The luxurious Palau Güell is a magnificent townhouse that belonged to the family of Spanish entrepreneur Eusebi Güell. Güell commissioned Gaudi to design a modern townhouse destined to entertain members of high-society.
Palau Güell is built with stone, coated with marble and decorated with hand-carved wood and iron and is a magnificent example of the early days of Gaudí's architectural imagination. The central living room features a parabolic dome perforated to let in sunrays and moonbeams to give the ceiling a planetarium effect.
Take a guided tour of this beautiful attraction free of charge and discover all the secrets of the Palau. The surrounding Raval area is renowned for its restaurant scene, so grab a bite to eat before or after your visit.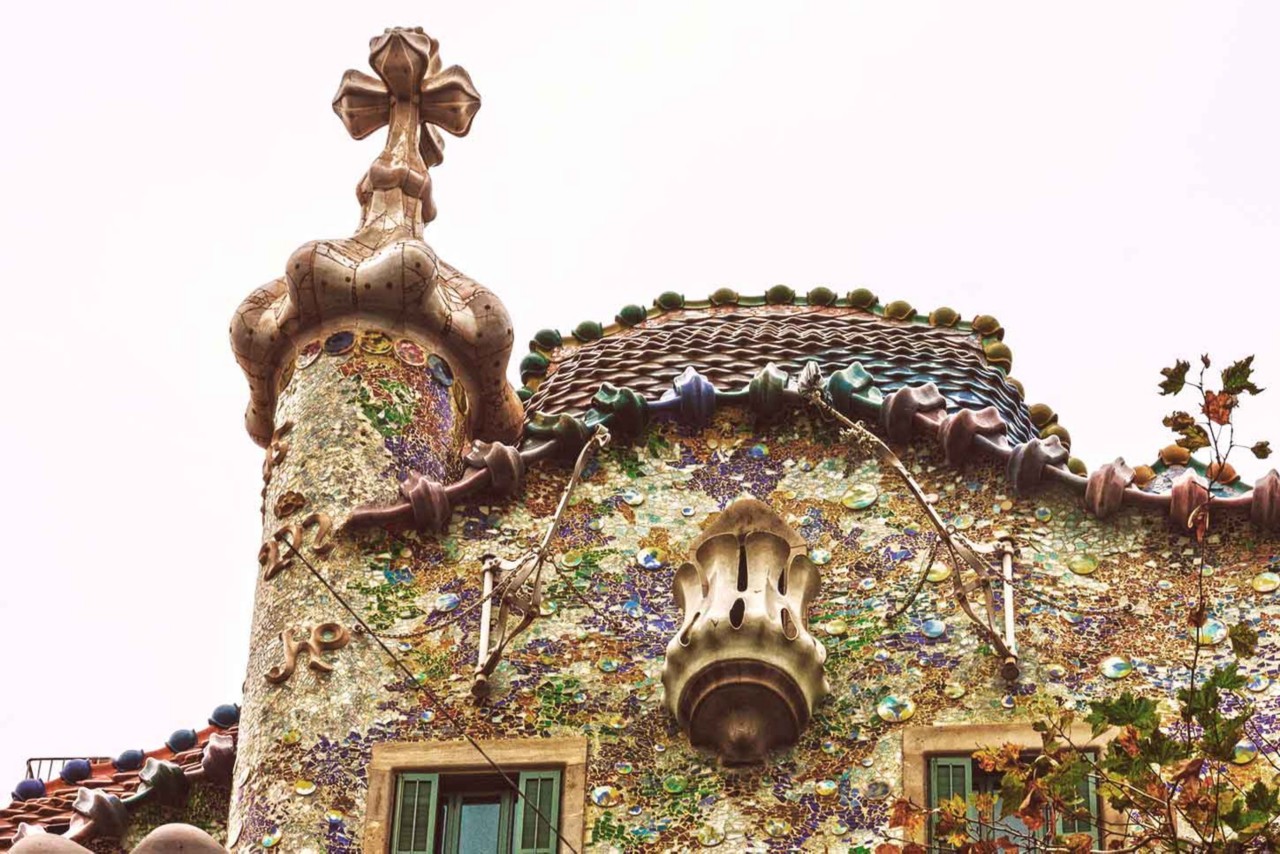 Casa Calvet
With its conventional appearance, the Casa Calvet is rather unusual looking for a Gaudi building, yet still extremely remarkable. This building is one of his earliest projects and unlike the majority of his subsequent work, this attraction reflects symmetry, balance and an orderly rhythm, however, subtle modernist features are what illustrate the Gaudi effect.  You'll also find a charming restaurant on the ground floor. 
Colonia Güell
Colonia Güell, also known as Gaudi's crypt, is an irregular oval shaped church that was constructed in 1898. It was built as a place of worship for the people in a manufacturing suburb in Santa Coloma de Cervelló, and is considered one of Gaudi's more hidden gems. The crypt is built in basaltic stone bricks with stunning mosaics giving it an archaic appearance. Explore its mesmerising interior and appreciate the full repertoire of Gaudi in Barcelona. 
Looking for an urban hotel in the heart of Barcelona's Gaudi trail? Check out the latest deals and availability at Barceló Raval.