Adventure awaits with these unmissable things to do in Guatemala
Uncover your spirit of adventure with these top 10 things to do in Guatemala
Guatemala, nestled in the heart of Central America, may have passed under the radar for the last few years but now it's time for a change. This vibrant country brimming with ancient Mayan ruins, lush rainforests, breathtaking volcanic landscapes, and a rich cultural heritage is giving Mexico a run for its money. And, for a good reason too! Whether you have just a few days or are passing through on a longer journey, this diverse and captivating nation offers an array of unforgettable experiences. From the vibrant markets to the picturesque colonial towns, here are the 10 most unmissable things to do in Guatemala.
When is the best time to enjoy the Guatemala tourist attractions?
Guatemala's cultural wonders captivate visitors all year round. Yet, it is worth noting that when it comes to weather, Guatemala has two seasons- the wet season and the dry season. The wet season is when the landscapes are at their most luscious thanks to the often heavy but short-lived downpours that happen frequently. This falls between May to October and offers travelers a truly authentic way to experience the country's beauty. On the other hand, for those keen to go off hiking and exploring ancient ruins, the dry season which falls between November to April is ideal. If you find yourself on a budget and are not scared of the occasional rainshower, traveling when the seasons are changing gives you the best of both worlds, without the crowds at Guatemala's top sights.
1. Exploring the ancient ruins of Tikal is one of the best things to do in Guatemala
Guatemala's jungles are shrouded in mystery. Yet, no visit to Guatemala is complete without exploring the awe-inspiring Mayan ruins of Tikal. Hidden deep within the jungle, these ancient pyramids rise majestically above the treetops, transporting visitors back in time. Spend time soaking up the ancient energy as you explore the grand plazas, climb towering temples, and listen to the haunting calls of howler monkeys echoing through the ruins. These emblematic ruins are one of the top Guatemala attractions just waiting to be discovered on your next vacation.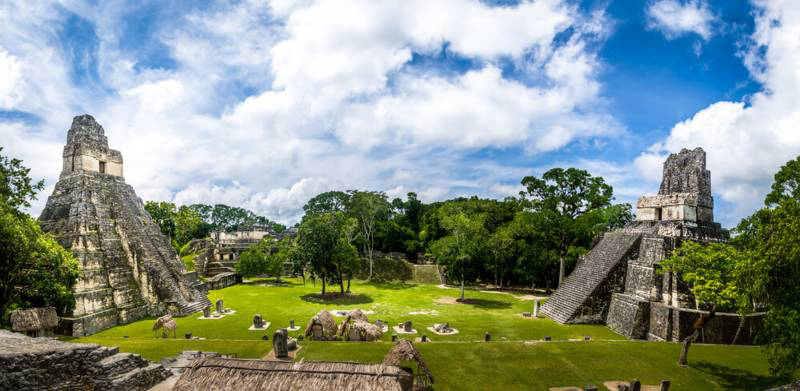 Explore the ancient Mayan ruins of Tikal
2. Lake Atitlán: A Guatemala must-do
This serene oasis is cradled by volcanic splendor and captivates all who visit with its natural beauty. The towering volcanoes which surround the lake are reflected in the shimmering blue waters, creating a stunning natural masterpiece. 
Venture off to the tranquil lakeside villages of Panajachel or San Pedro La Laguna
Venture off to the tranquil lakeside villages of Panajachel or San Pedro La Laguna, where indigenous culture thrives amidst vibrant handicraft markets and charming lakeside cafes. One of the unique things to do in Guatemala is to immerse yourself in local culture and experience the delights of ecotourism. And, here you can connect with locals while picking up some souvenirs for friends and family at the same time.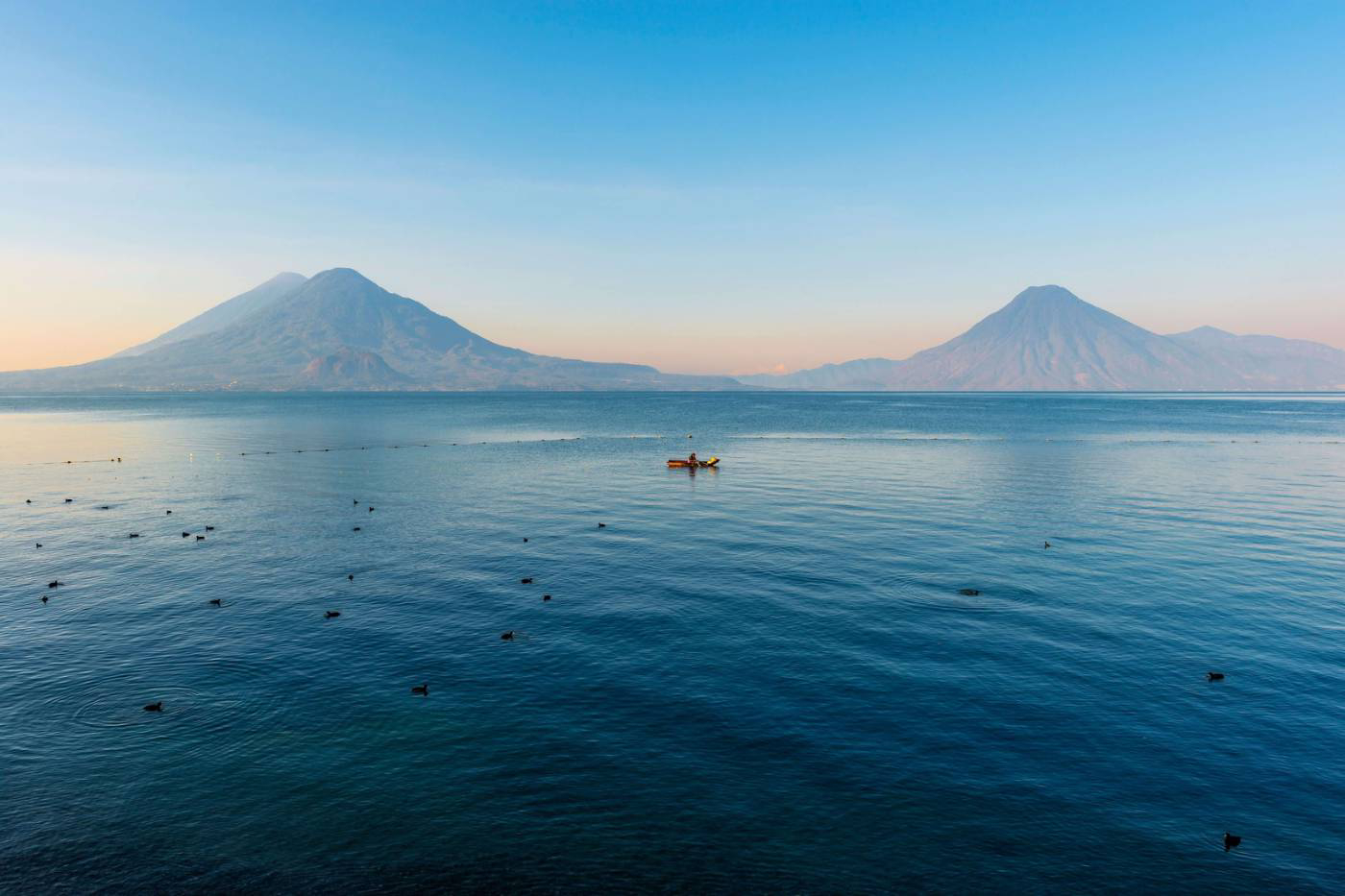 Uncover indigenous culture on the banks of the Lake Atitlán
3. Antigua: A colonial gem and one of the major attractions in Guatemala
When looking for things to do in Guatemala, the ancient city of Antigua must be on your list. Step into the past and experience the magic and vibrance of this UNESCO World Heritage site, frozen in time. Stroll through the city's cobblestone streets lined with colorful colonial buildings, and marvel at the splendid churches and flower-filled courtyards that create a picture-perfect setting. Let the aroma of freshly brewed coffee wafting through the air guide you toward the city's lively markets full of intricate local handicrafts. And, as you delight in the city's charms, be sure to soak in the view of the surrounding volcanoes. It is safe to say that Antigua is one of the top Guatemala places to visit and a trip to this bustling city is a must for any traveler.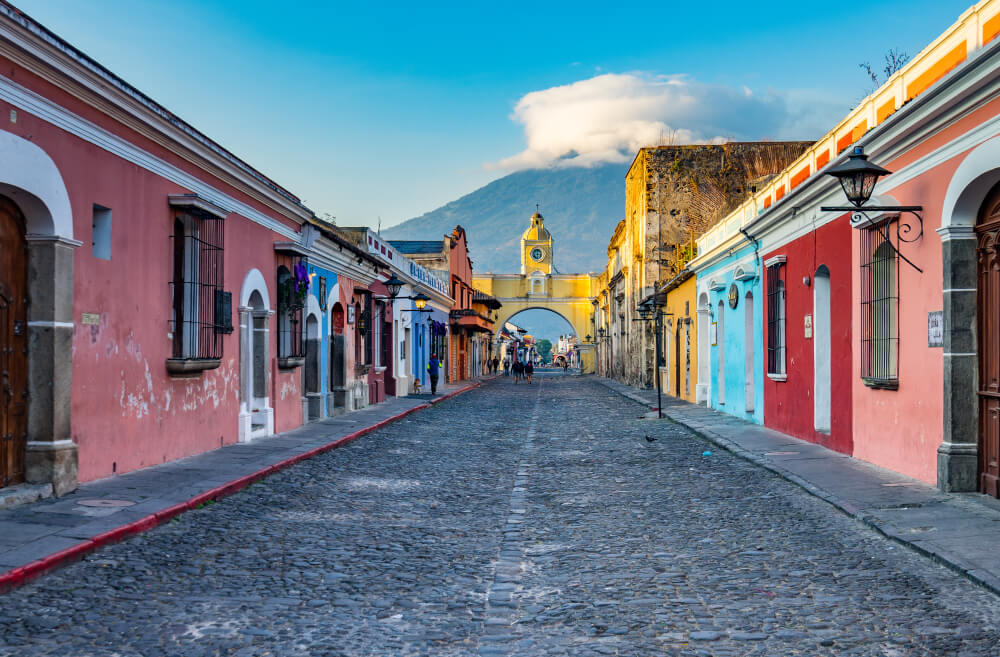 Explore the old world charm of Antigua 
4. Chichicastenango Market: one of the cool places to visit in Guatemala
If you are looking for one-of-a-kind souvenirs to bring back home or simply have a fascination with handcrafted items, then venture into the heart of indigenous Guatemala at the Chichicastenango Market. Held every Thursday and Sunday, this market is one of the best things in Guatemala for craft lovers. Immerse yourself in the rich tapestry of Guatemalan culture while discovering ancient traditions and rituals. Here, you are guaranteed to find interesting and unique items ranging from traditional textiles, handcrafted pottery, and intricate masks. And, once done exploring, it is worth taking a quick look at the cemetery where you will find a kaleidoscope of beautifully decorated tombs.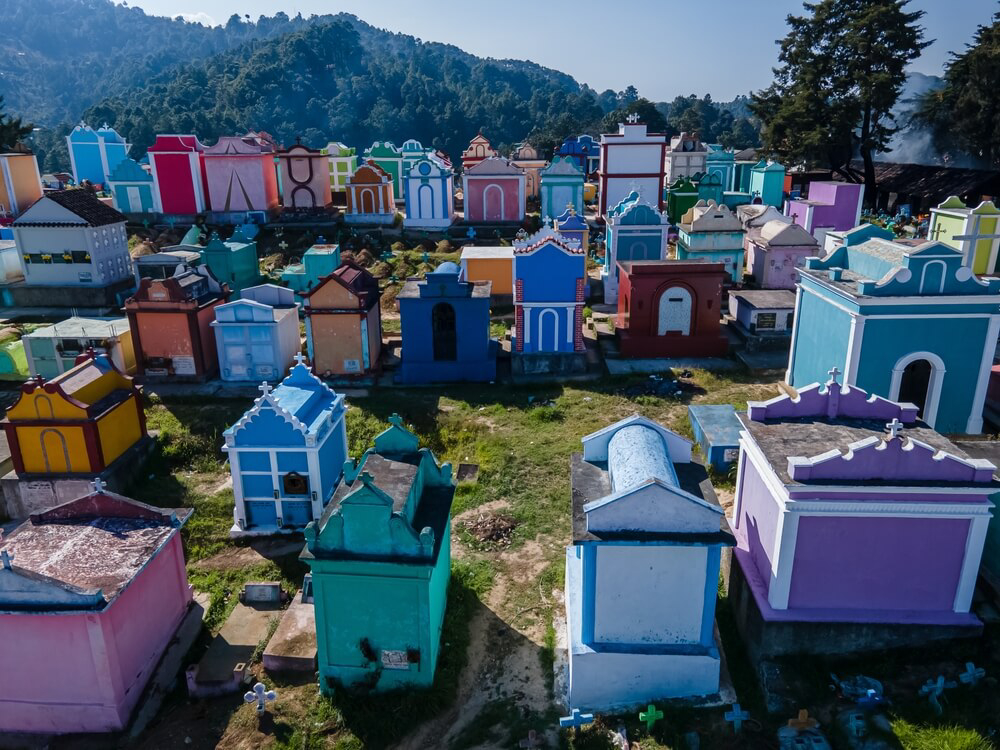 The colorful tombs of the Chichicastenango cemetery are a feast for the eyes
5. Swim in the pristine waters of Semuc Champey
Venture off the beaten track and discover the mystical pools of Semuc Champey, a hidden gem tucked away in the lush Guatemalan jungle. For nature lovers, these pools are one of the must-see places in Guatemala. 
For nature lovers, these pools are one of the must-see places in Guatemala
Only adventurous souls will be enticed to take a refreshing dip in the cascading turquoise pools, carved out of limestone. Yet this place is not listed as one of the best things to do in Guatemala for nothing. Here you can also embark on a cave exploration, tubing down the Cahabón River, or hike to the viewpoint for a panoramic vista that will leave you in awe.
6. Guatemala City: one of the famous attractions in Guatemala
When it comes to things to do in Guatemala, it is not all ancient ruins and volcanic landscapes. The bustling capital, Guatemala City offers a modern face that perfectly blends traditional heritage with contemporary energy. The city is bursting when it comes to Guatemala's tourism and attractions. Book into one of Guatemala City's top hotels then spend your time visiting the top attractions. Explore the fascinating National Museum of Archaeology and Ethnology, uncover the trendy Zona 4 district with its hip cafes and vibrant street art, and sample mouthwatering Guatemalan cuisine in trendy restaurants showcasing the country's culinary diversity.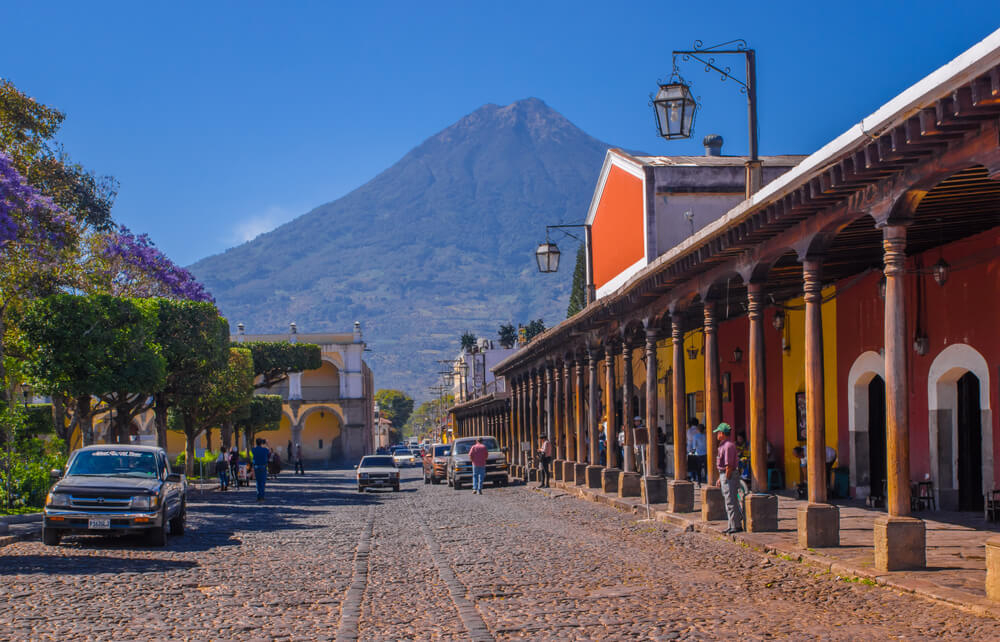 Immerse yourself in local life with a day-trip to the capital
Adventure awaits with these unmissable things to do in Guatemala
There is nothing like immersing yourself in local traditions and cultures when on vacation. And, this could not be any different when exploring the things to do in Guatemala. Quetzaltenango, known locally as Xela,  is a city, close to the Pan-American highway, brimming with cultural immersion opportunities. While exploring the fun things to do in Guatemala, why not brush up on your Spanish skills at one of the many language schools or wander through local markets? On every street corner, it is possible to be a fly on the wall to the unique traditions of indigenous communities that call this region home. Also, before you leave, don't miss the chance to soak in the natural hot springs of Fuentes Georginas, nestled amidst the misty mountains.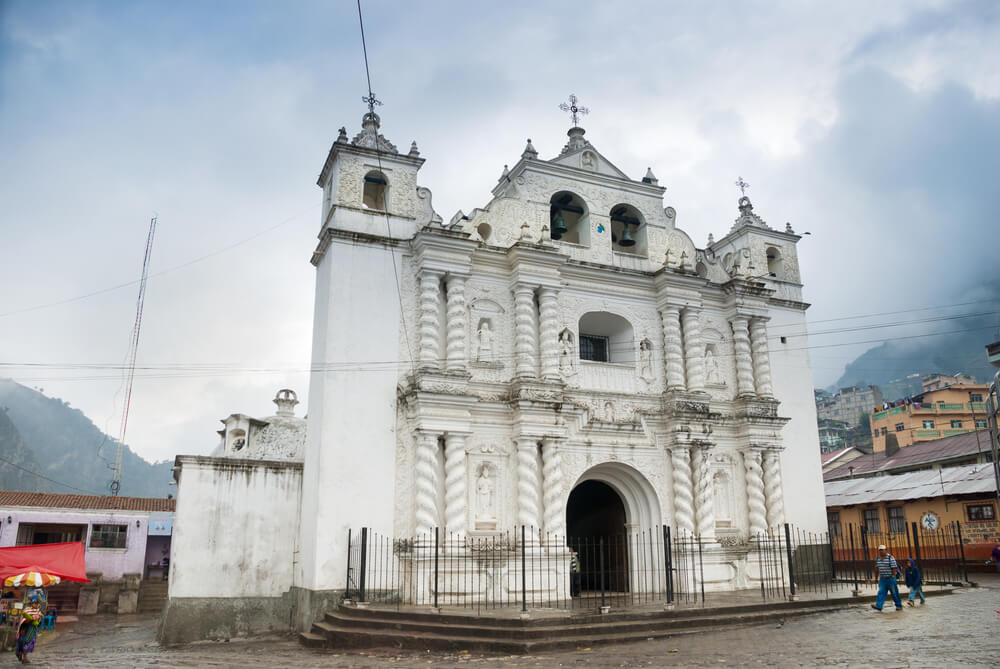 The local town of Quetzaltenango is a must-see on your travels
8. Livingston: one of the must-see places in Guatemala
Looking for authentic adventures and interesting things to do in Guatemala? Escape to the laid-back Caribbean vibes of Livingston, a coastal town unlike any other in Guatemala. This is one of the cool things in Guatemala that only locals and a small handful of travelers know about. It is accessible only by boat and on arrival you will be immersed in a melting pot of cultures, combining Mayan, Garifuna, and Caribbean influences. The lively streets of this Afro-Caribbean enclave offer the perfect setting to indulge in delectable seafood dishes and soak up the rhythm of Garifuna drumming and dance.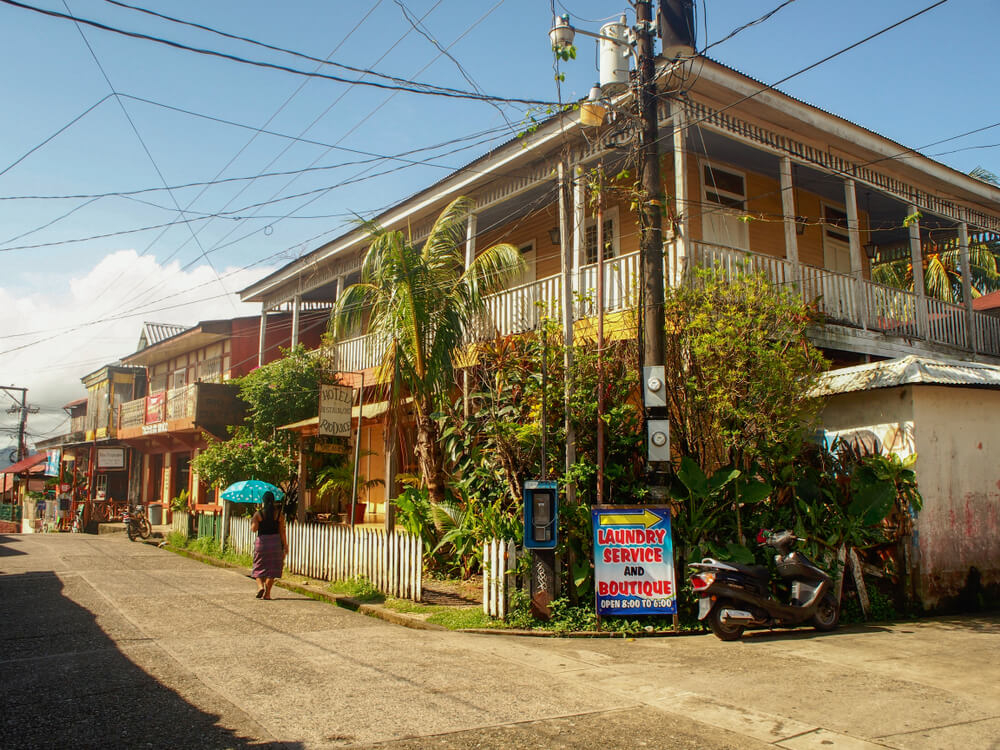 Step into a bygone world on a trip to Livingston
9. Trekking in Nebaj is one of the top activities to do in Guatemala
Outdoor enthusiasts, rejoice! Not only are there endless things to do in Guatemala but there are also plenty of hiking trails just waiting to be explored. Embark on the ultimate Guatemalan adventure and head to Nebaj, the gateway to the stunning highland landscapes of the Cuchumatanes Mountains. Uncover remote indigenous villages, witness traditional farming practices, and see up close the vibrant traditional dress and customs of the Ixil Maya people. Is there anything better than soaking up majestic vistas of cloud-topped mountains and fertile valleys? We think not!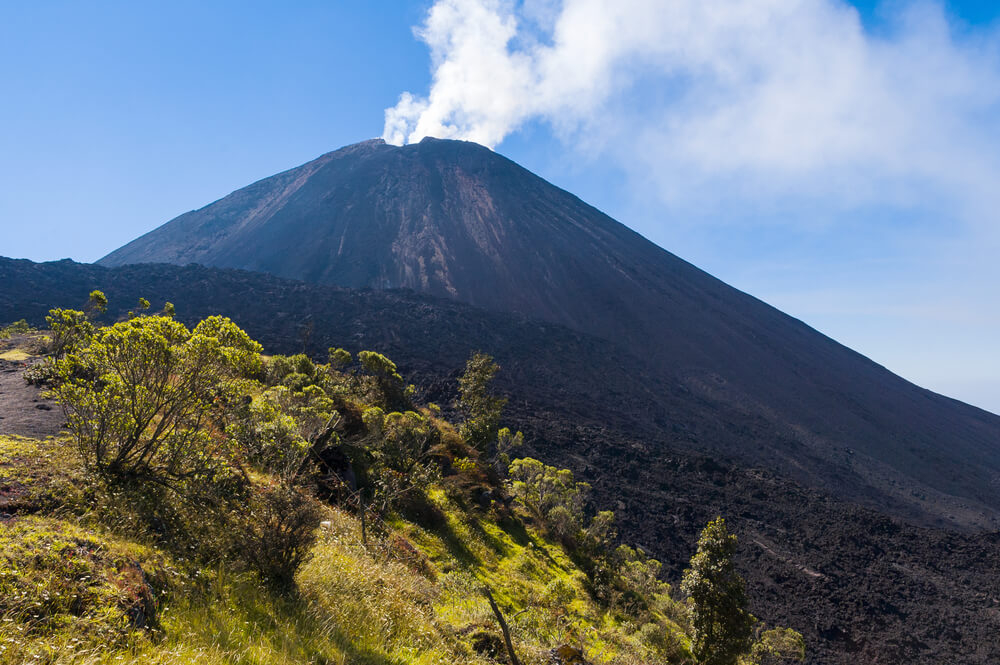 Craving adventure? Go trekking in Nebaj
10. Discover one of Guatemala's top places to visit, the Pacaya Volcano
You cannot complete your list of things to do in Guatemala without visiting a volcano. Ignite your sense of adventure with a trek up to one of Guatemala's most accessible and active volcanoes, Pacaya Volcano. As you ascend to its smoky summit you will be able to witness the fiery spectacle of molten lava flowing beneath your feet. This storybook volcano offers visitors a thrilling experience and brings the raw power of Guatemala's natural landscapes to life.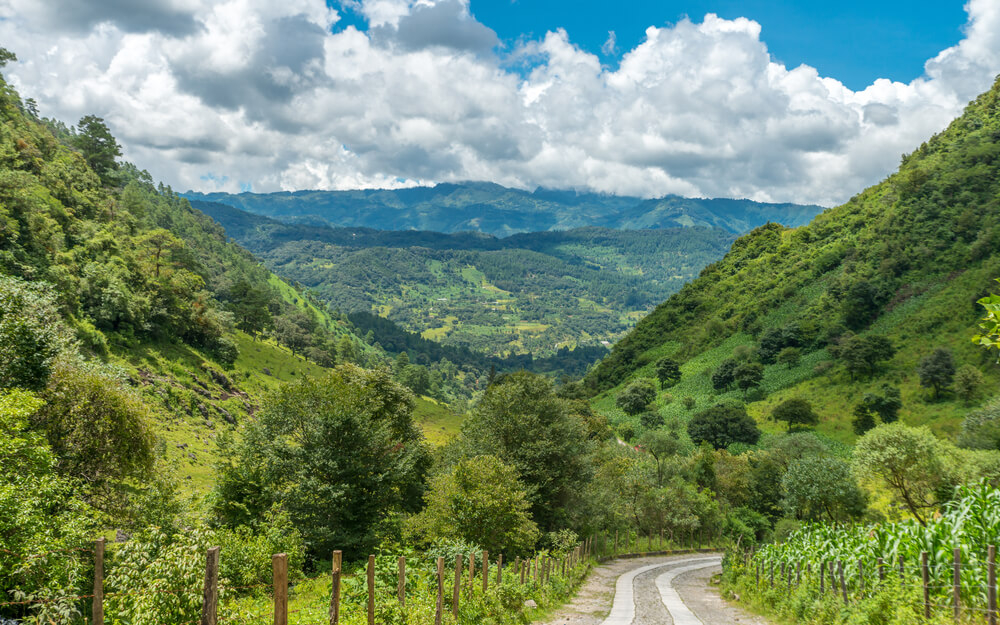 Explore the smoky summit of the Pacaya Volcano