Memorial Day 2017: Four getaways from NYC
Quick trips from New York for Memorial Day 2017.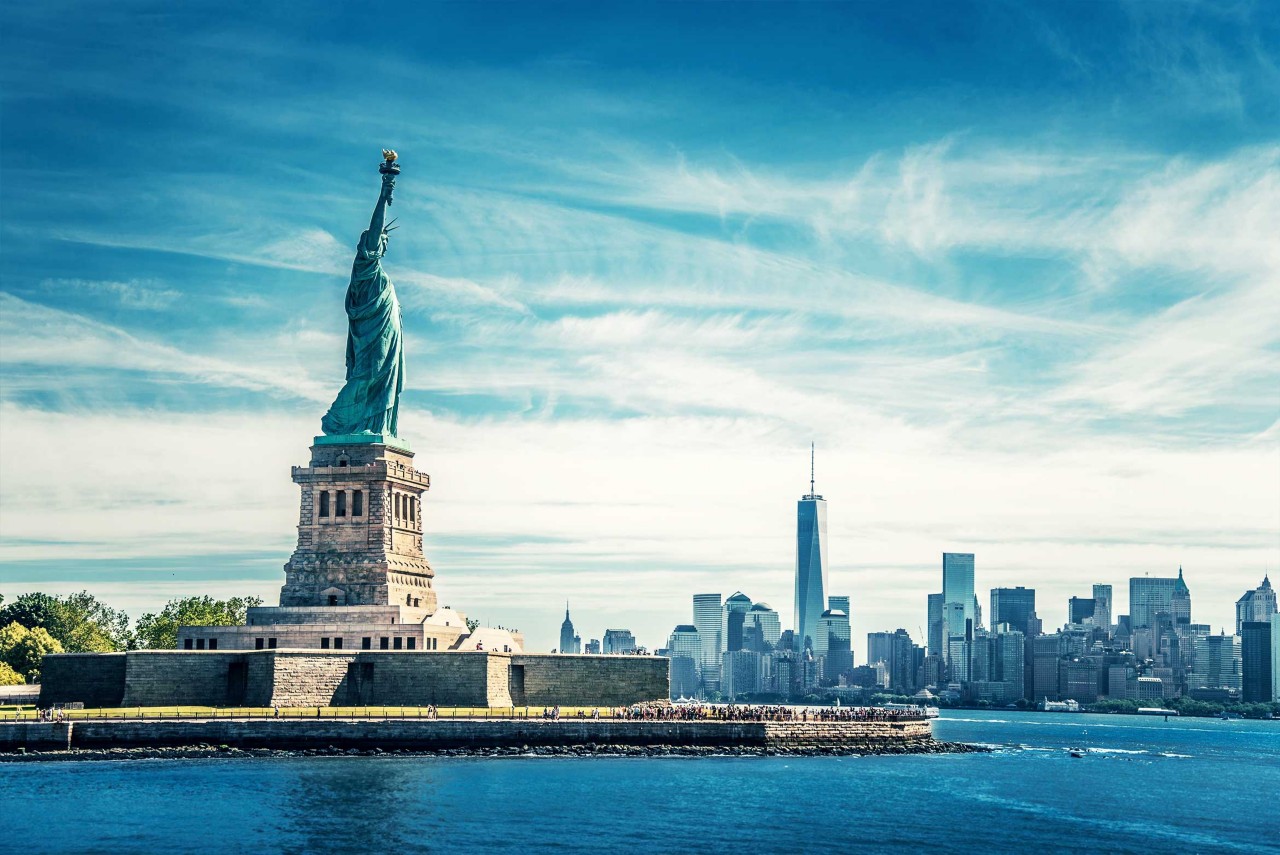 Every year, the United States celebrates Memorial Day on the last Monday in May to remember the people who died while serving in the country's armed forces. Americans love making the most of this long weekend for a short holiday. Here are a few destination ideas for quick getaways from New York.
Weekend getaways for Memorial Day 2017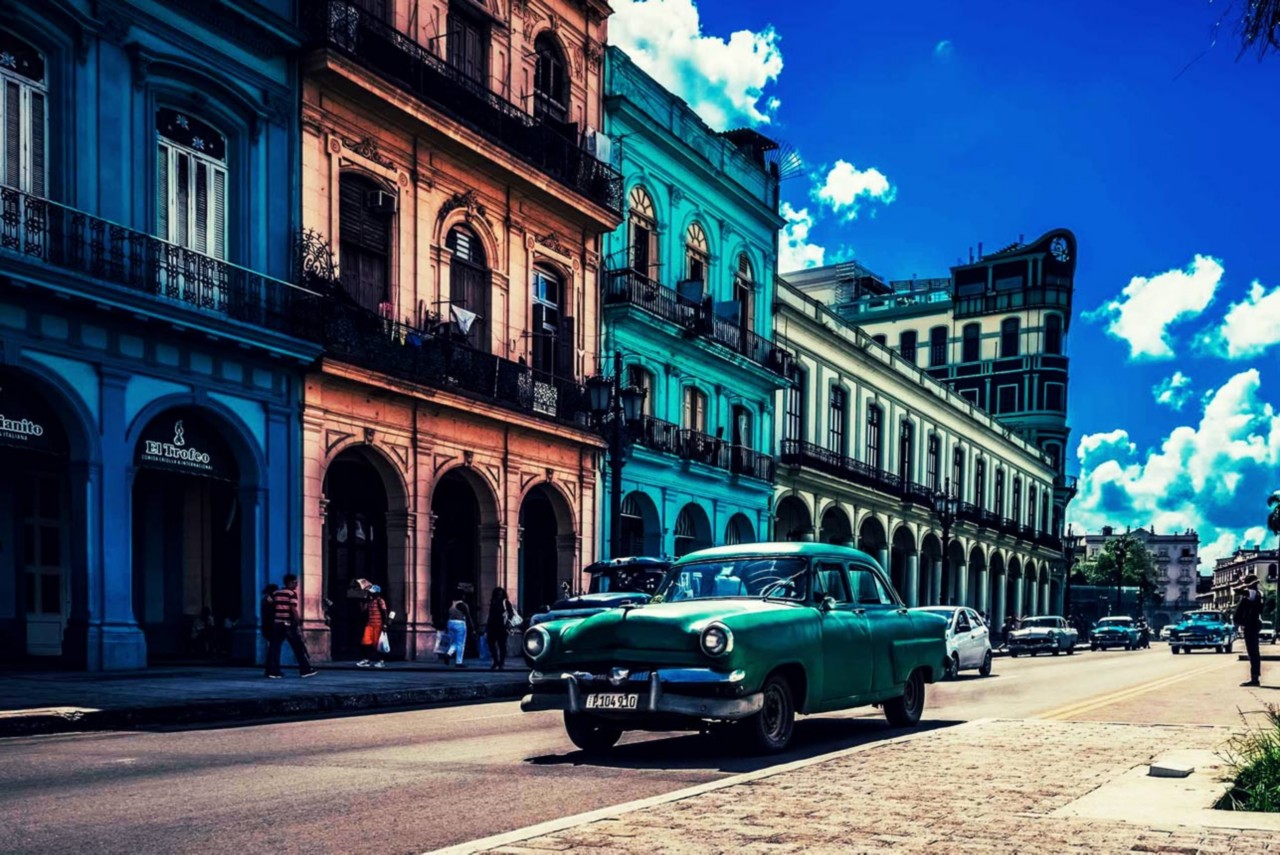 Flight duration: to Havana. Direct. 3.5 hours.
What to do: A trip to Havana wouldn't be complete without a tour of Old Havana's streets and its historic buildings, cathedral, Castillo de la Real Fuerza fortress, Plaza de Armas and Plaza de San Francisco. From here, take Calle Obispo and continue towards the Barrio Chino, Capitolio and Central Park.
Read also: Cuba: The Hemingway´s "feast" never ends
To learn more about the nation's history, be sure to stop by the Museum of the Revolution. Another area to visit is Vedado, which is home to the famous Copelia ice-cream shop. And if you have a little extra time, make your way to the beaches along the eastern coast.
What to eat: Cuban food has strong influences from a variety of cultures, including Spanish, African, Middle Eastern and other Caribbean cuisines. Tropical fruits and vegetables are present at every table along with fresh fish and, on special occasions, lobster. Some of the most traditional recipes are ropa vieja beef stew, rice with chicken, ajiaco potato and chili stew, and moros y cristianos rice and beans.
The essentials: Take an evening stroll along the malecón promenade.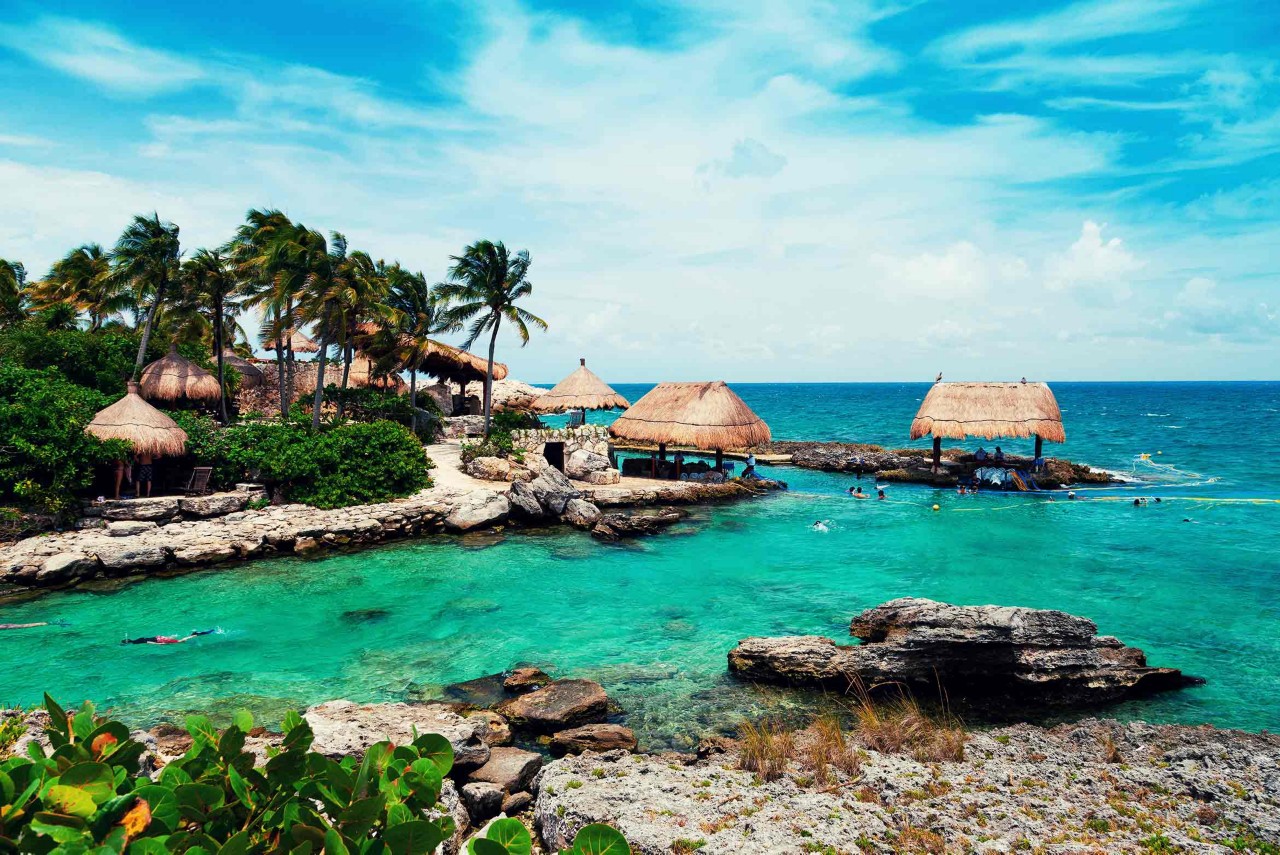 Flight duration: 4 hours (direct).
What to do: If you'd like to lie under the sun and work on your tan, relax and read a book as you sip on a vitamin-packed smoothie, then your best bet is to hit one of Cancun's tropical beaches, and the Royal Hideaway Playacar hotel has everything you need.
What to eat: The food in Quintana Roo is delicious and varied. Cochinita pibil is the star dish, although other popular favorites include shrimp tacos, chilaquiles, grilled fish and seafood soup, always accompanied by a refreshing michelada or a cocktail.
The essentials: Go for a swim in a natural spring and be sure to bring your snorkeling gear.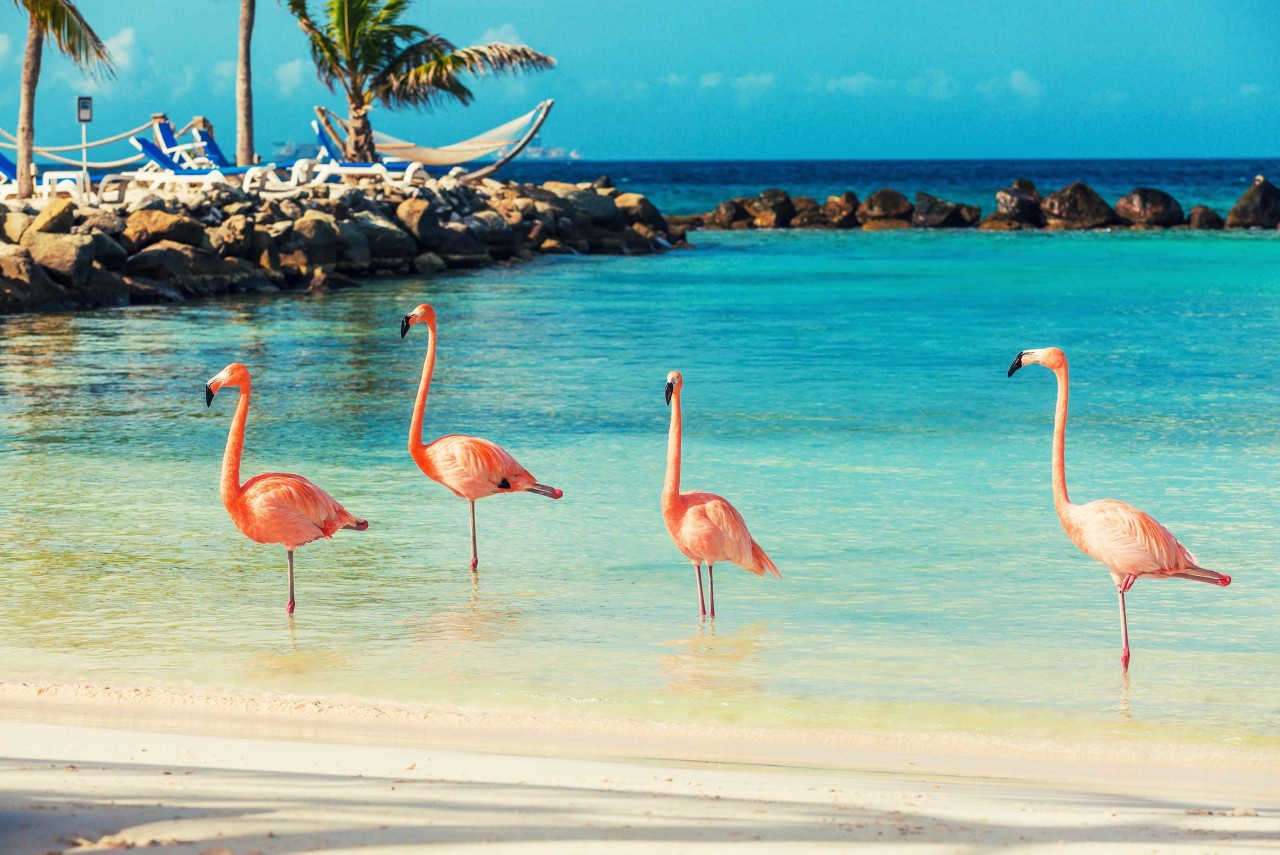 Flight duration: Oranjestad. 4.20 hours (direct).
What to do: Aruba is fairly easy to explore from end to end since the island is only 32 kilometers long and 10 kilometers wide. Aside from swimming or doing water sports at the beaches with crystal-clear water (Eagle Beach, Palm Beach, Baby Beach, Hadicurari Beach and more) that happen to be some of the best in the world, Aruba's main appeal is touring the island in a 4x4. 
The desert landscape at Arikok National Park is perfect for hiking thanks to the well-marked trails that make it easy to discover the flora and fauna, especially the birds and iguanas. The park also contains ancient pictographs left behind by the Arawak tribe.
Hudishibana, located near the northwest tip of the island, is home to the vast sand dunes near the California lighthouse, which offers stunning views and was named after a boat that sunk along this coast. Another aspect that defines Aruba is the Ayo rock formations, which are huge monolithic boulders of a mysterious origin.
What to eat: If there is one thing that summarizes Aruba's cuisine, it's the culinary legacy inherited from the island's settlers—Dutch, Spanish, African, Oriental and more—that have left their mark in the form of dishes such as Dutch pea soup, bami goreng (fried noodles), nasi goreng (fried rice with a variety of ingredients), pastechi (fried pastries with an array of fillings) and Johnny cakes (corn tortillas).
The essentials: Make time to visit Oranjestad, the island's unusual capital, to shop for souvenirs.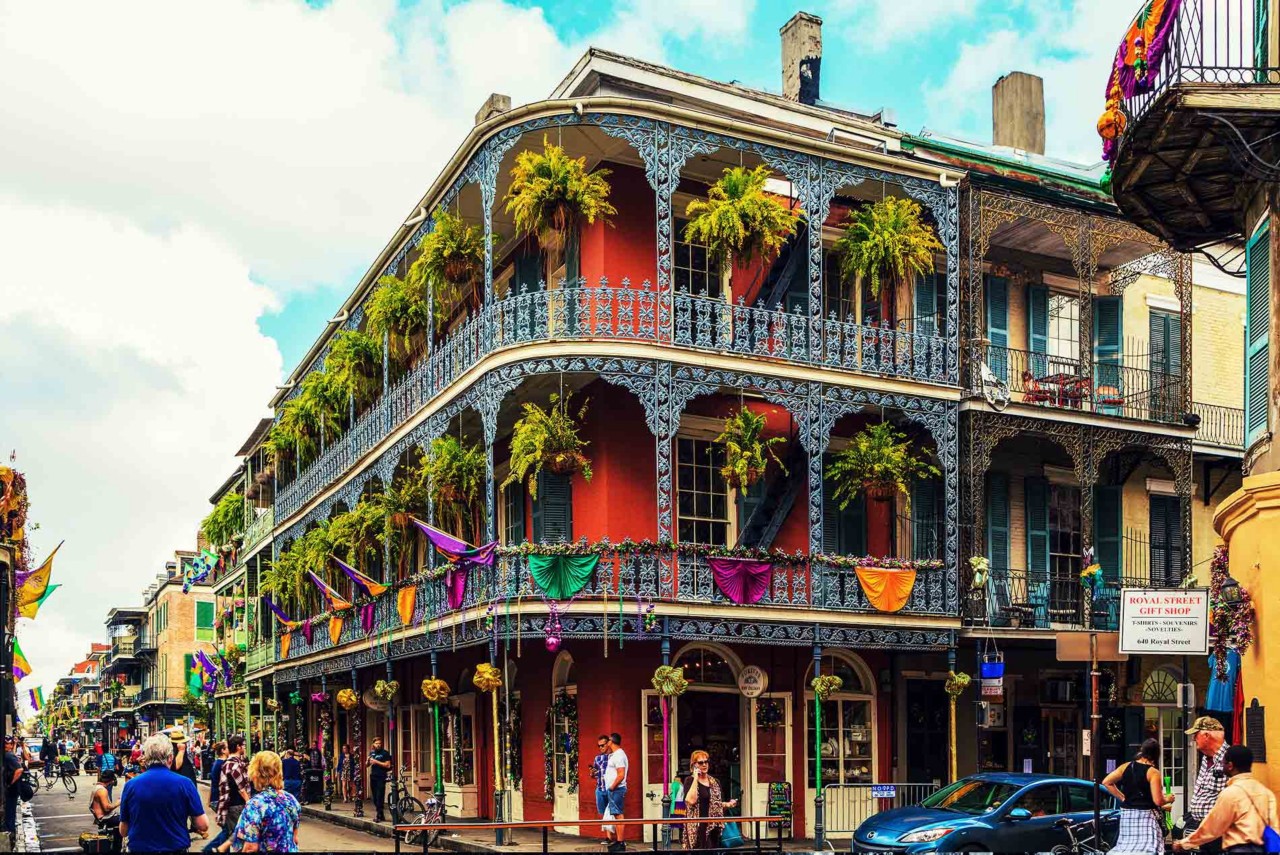 Flight duration: 3.10 hours (direct flight from New York; one hour from Miami).
What to do: The first thing to see in the Jazz capital of the world and the largest port along the Mississippi is the French Quarter (or Vieux Carré) historic district, which conveys European and American influences in the colorful homes and iron railings that appear in the city's classic postcards. Other great spots are the Garden District, filled with southern mansions, and the Warehouse District, the artistic and cultural heart of the city. But the best way to get an authentic feel of New Orleans is to check out the city's music and festival scene and enjoy it like a local.
What to eat: Cajun food is absolutely amazing. Gumbo, one of the most popular dishes, is a rice soup made with shrimp, chicken, seafood or beef. Other examples include traditional po-boy and muffuletta sandwiches, crawfish étouffé, and beignets, which are served with coffee.
The essentials: Be sure to visit the cotton and sugar cane plantations along the shores of the Mississippi River in New Orleans and in nearby Baton Rouge.