Everything you need to know about Margaritas
National Margarita Day takes place on Friday, February 22. But there's never a bad time to celebrate this tequila-based cocktail.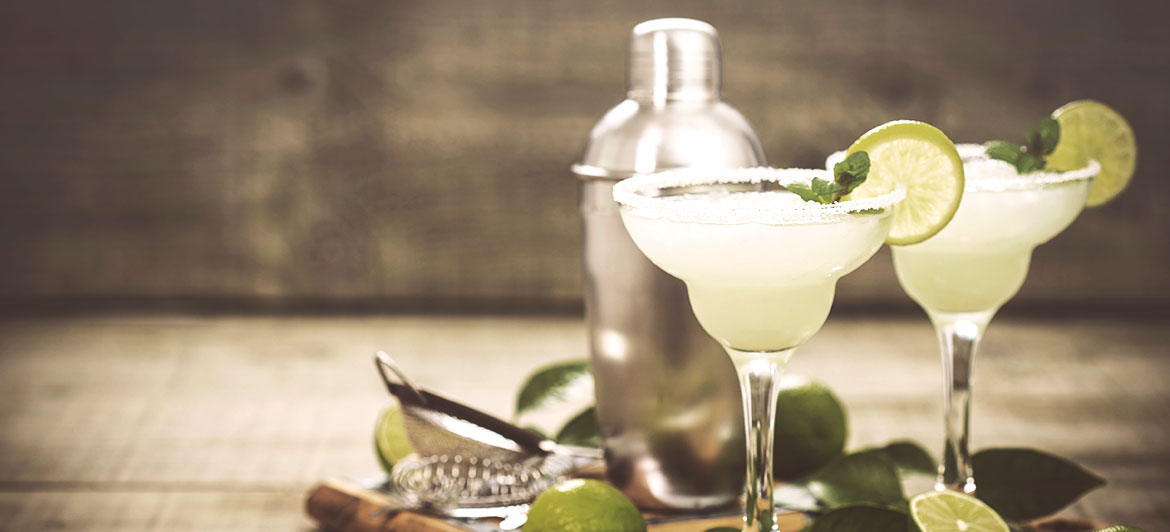 National Margarita Day takes place on Friday, February 22. But there's never a bad time to celebrate this tequila-based cocktail. Consisting of tequila, triple sec and lime or lemon juice, it tastes good anywhere. But the best place to enjoy a Margarita? On the all inclusive Royal Hideaway Playacar – Adults Only's beautiful beach in Mexico, a country where tequila is an art form. (Did we mention that this AAA Four-Diamond resort's Tequilaria serves one of the best Margaritas in Playa del Carmen?) Before National Margarita Day, here's everything you need to know about Margaritas: history, fun facts and more. Salud!
No one knows who invented the Margarita.
Who was the genius who first mixed up tequila, lime juice and orange liqueur and called it a Margarita? No one knows. The origins of the Margarita are murky and mysterious. But some have traced it to the late 1940s in Acapulco, Mexico, when a clever hostess mixed Cointreau, blanco tequila and limes for her party guests. As you can guess, it was a huge hit – though accounts differ as to whether salt was added to the rim!
Important note! We do know who invented the frozen Margarita. It was Dallas' Mariano Martinez, who in 1971 had the bright idea to use his restaurant's soft-serve machine to create the very first version of this creamy cocktail. Where is that historic soft-serve machine now? It's in the Smithsonian, where it belongs!
No knows where the name comes from.
Another mystery! "Margarita" translates to "daisy" in English. As a result, some historians of mixology have theorized that the name comes from a traditional cocktail from the olden days known as a Daisy. But that's not the only theory. Around the time the Margarita became popular, Rita Hayworth was one of the most famous actresses in the world, and some think it was named in honor of her.
How to make a Margarita the right way? Use the right kind of tequila.
Not all tequilas are created equal! If you're looking to experience the Margarita in its purest, most authentic form, you should be using tequila made from 100 percent blue agave. Whether you're drinking your cocktail on the rocks, frozen or otherwise, just make sure it's 100 percent blue agave.
Want to get a crash course in the varieties of tequila? Head to Royal Hideaway Playacar's Tequileria, a spot dedicated to all things tequila.
There are countless varieties of Margaritas.
Since its invention, mixologists (both professional and amateur) have gotten creative with the Margarita. These days, you can enjoy such outlandish flavors as pomegranate ginger-pineapple, cucumber mint, green tea, and even chocolate.
The Margarita is one of the world's most popular cocktails.
People love Margaritas. Seriously. It's the most commonly ordered drink in the U.S., with millions consumed every week. Margaritas are big! But the biggest Margarita? It was created by Flamingo Hotel's Margaritaville Casino in Las Vegas in 2011. It weighed in at 8,500 gallons (32,176 liters) and was served in a 17-foot-tall tank. We're not sure how many people it took to finish that particular Margarita off …
However you choose to celebrate National Margarita Day, make sure you do so responsibly. And remember, there's no better place to celebrate than at Royal Hideaway Playacar – Adults Only.