Discover outdoor adventure in Cancún
Cancún is a destination that's packed with activities perfect for those with a taste for active adventure in the great outdoors.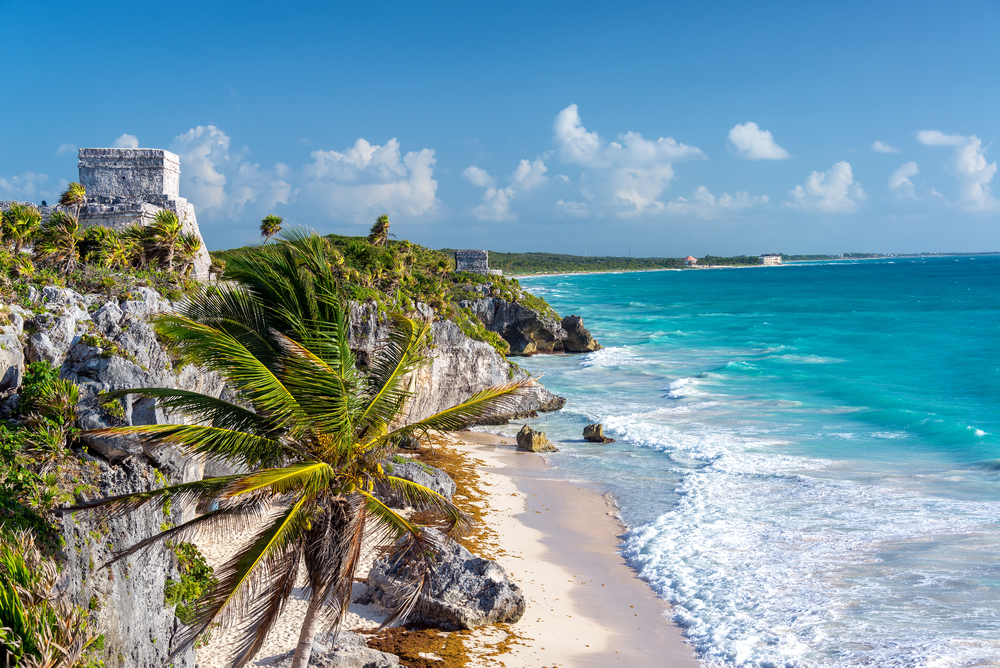 Cancún is known for its fantastic beachside resorts (including the all inclusive Occidental Costa Cancún and Occidental Tucancún), incredible nightlife and restaurants, and picture perfect Caribbean beaches. But it's also a destination that's packed with activities perfect for those with a taste for active adventure in the great outdoors. Discover the best Cancún outdoor adventures below.
For some of the best Cancún outdoor adventures, make your way to Isla Mujeres, an island paradise just a short boat ride off the coast of Cancún. Here, you can enjoy incredible snorkeling in crystal clear waters (Garrafón Reef is one of the longest reefs in the southern hemisphere), kayaking across the waves, ziplining through trees and even swimming with friendly dolphins. The island is also home to the La Tortuga Granja (The Turtle Farm), an amazing Cancún ecotourism experience. From May through September, giant sea turtles lay their eggs in the sands at La Tortuga Granja. In order to protect them, volunteers gather the eggs until they hatch, and are released into the wild by children in August, September and October. Learn more about Mexico's sea turtles.
Good to know: To get to Isla Mujeres in style and comfort, take a catamaran journey to the island via Vacaciones Barcelo, one of our 'secret' Cancun travel tips. Enjoy an open bar, live music and spectacular Caribbean Sea views. On the way out to the island, there will also be opportunities to stop and snorkel in the beautiful waters. Then, you'll dock at the island, dig into a hearty buffet lunch and have plenty of time to discover Isla Mujeres.
Some of the best Cancún outdoor adventures let you get up close and personal with some wild characters. Croco Cun Zoo is a wildlife sanctuary filled with all kinds of creatures great and small. Keep your eyes on the trees above for playful spider monkeys swinging from tree to tree. Say hello to a slithery boa constrictor – don't worry, he's friendly. And if you're feeling especially brave, have an encounter with the Zoo's incredible crocodiles.
Good to know: Croco Cun Zoo is a great Cancun attraction. But it's also a sanctuary devoted to protection and preserving Riviera Maya's delicate ecosystem. Your admission fee will help to keep the wildlife of the area safe for generations to come.
MUSA (Museo Subacuático de Arte)
An art museum under the waves? In 2009, it became a reality. MUSA (Museo Subacuático de Arte) is massive underwater contemporary museum of art in the waters surrounding Cancún, Isla Mujeres and Punta Nizuc. Divers will discover 500 evocative, life-size sculptures, most of them by British artist Jason deCaires Taylor, in addition to several pieces from local Cancún artists. Even if you can't scuba dive, you can still experience MUSA aboard a glass-bottomed boat.
Good To Know: MUSA's sculptures aren't just amazing works of art. They also create an ever-changing artificial reef for Cancún's marine life to enjoy and cultivate.
If you're searching for your own private island in Cancún, try Isla Contoy. At just under two square miles, every inch of Isla Contoy is packed with natural wonders. A visit here is one of the best outdoor adventures in Cancún. Located north of Isla Mujeres, the eco-system on this gorgeous secluded island and national park is diverse and fascinating. More than 150 bird species nest here annually, including the frigate, the brown pelican and the double-crested cormorant. Sea turtles also nest on Isla Contoy amidst lush palm trees and sparkling white sand.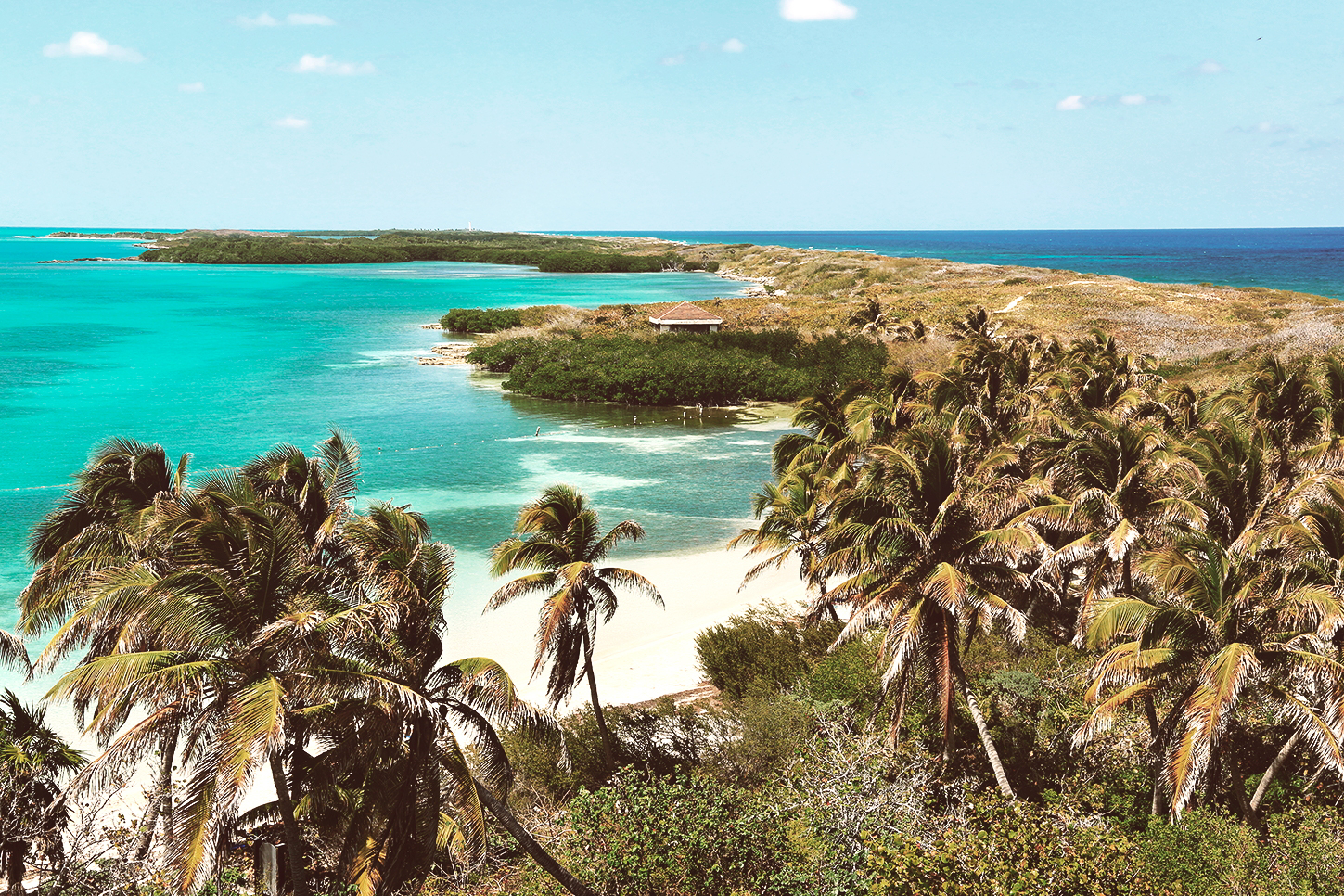 Isla Blanca, located a short drive from Cancún, is actually a peninsula, not an island. But whatever you call it, it's home to some of the best Cancún outdoor adventures, with gorgeous scenery and secluded natural areas. The beach at Isla Blanca is ideal for a romantic rendezvous, away from the crowds (especially on weekdays). The white sand beaches and sparkling sea provide ample eye candy. Pack your swimsuit, wade into the warm water and find your bliss.
El Rey Archaeological Area
The El Rey Archaeological Area is one of the most under-the-radar Cancún outdoor adventures. Unlike many other Mayan ruins in the area, it's not as crowded with tourists. But it is very much worth discovering. You'll enjoy an evocative hidden gem from the Yucatán Peninsula's rich past. Another great thing that distinguishes El Rey is the fact that visitors can still climb on the 47 different structures that make up the site, which was once a primary Mayan maritime hub, as well as an important spiritual destination.
Good to know: Located right in the Cancún Hotel Zone near KM 18, El Rey is one of the most easily accessible Mayan experiences for guests of Occidental Tucancún and Occidental Costa Cancún. Both resorts offer excursions to discover El Rey Archaeological Area.