Why Punta Cana is the ultimate family getaway
You'll find incredible things to do for every member of your family during your stay at the all inclusive Barceló Bávaro Grand Resort.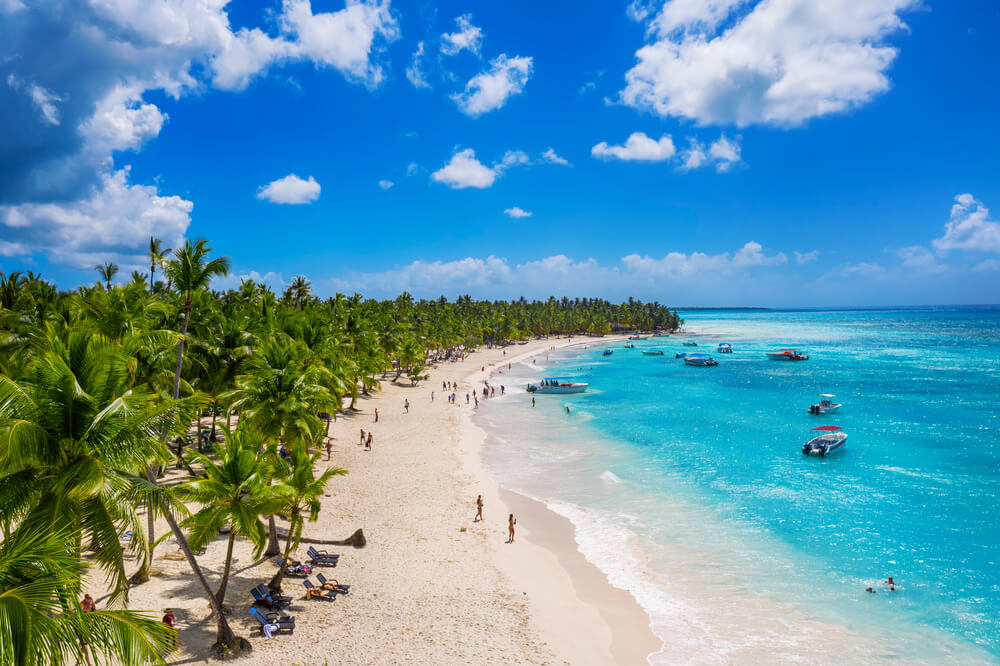 Punta Cana is like summer camp for your entire crew. You'll find incredible things to do for every member of your family – together and apart — during your stay at the all inclusive Barceló Bávaro Grand Resort, comprised of the adults-only Barceló Bávaro Beach and Barceló Bávaro Palace. Find out why Punta Cana is the perfect family vacation destination, with plenty of fun both on- and off-resort.
Incredible (and family friendly) Punta Cana beaches
There's no escaping it. You're going to want to spend a lot of time on the beach during your Dominican Republic family vacation. Quite simply, Punta Cana beaches are among the best in the world. And they're the perfect family friendly activity
Arena Gorda: If you're traveling with younger kids, don't miss Arena Gorda beach. Here, the shore slopes into shallow, calm waters. For that reason, it's the ideal place for children to learn how to snorkel. And you haven't snorkeled until you've snorkeled in the Dominican Republic, with crystal clear waters and all kinds of marine life to discover.
Playa Blanca: With its shallow waters and gentle breezes, Playa Blanca is a favorite spot for windsurfing and kitesurfing. But even if you don't try those watersports, it's a great spot to visit anyway, with soft sands and scenic vistas everywhere you look.
Bávaro Beach: The best beach in Punta Cana? Definitely. The best beach in the world? It's one of them. And if you're staying at Barceló Bávaro Grand Resort, you'll have easy access to this magnificent two-mile stretch of sand. Swaying palm trees and beautiful blue waters are just steps away when you're staying here.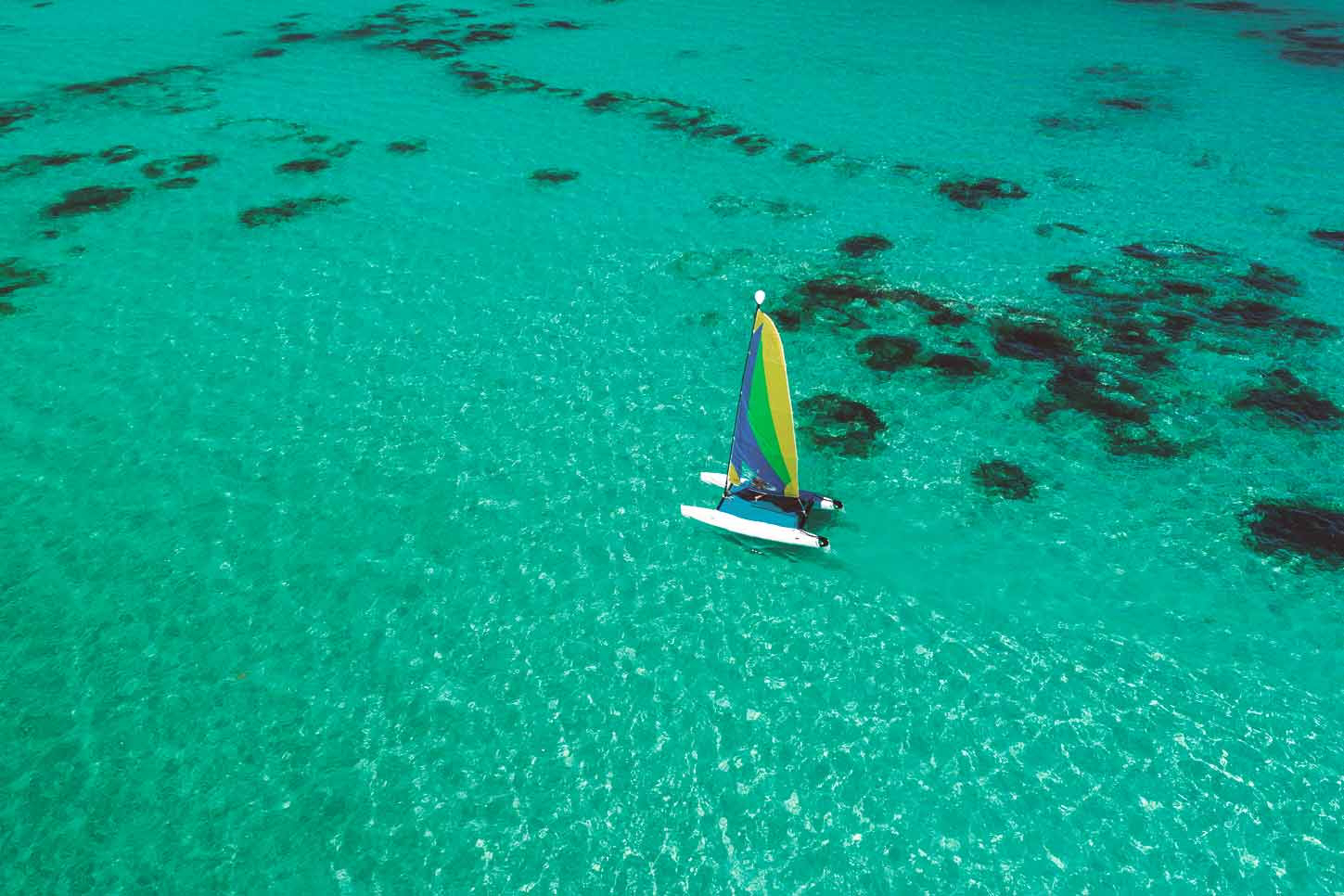 Punta Cana ecotourism adventures
Punta Cana ecotourism can't be beat. There are countless ways to enjoy the spectacular natural landscape in Punta Cana with your whole family. Don't tell the kids, but they'll probably learn something in the middle of having tons of fun.
Indigenous Eyes Ecological Park & Reserve – Operated by the Punta Cana Ecological Foundation, Indigenous Eyes Ecological Park & Reserve is a 1,500-acre natural wonderland in the heart of Punta Cana. Here, intrepid outdoor explorers will find a dozen freshwater lagoons — and you can take a plunge into five of them. Bring your swimsuit and explore the gorgeous waters.
Los Haitises National Park – One of the best Punta Cana tours, Los Haitises is a Dominican Republic national park, waiting to be discovered on the island's remote northeast coast. Lush mangroves, teeming rainforests, sparkling blue cenotes, craggy cliffs shaped over the centuries by the wind and waves.
Monkeyland – The five-acre Monkeyland in Punta Cana is home to hundreds of friendly squirrel monkeys who are eager to meet you! This attraction lets you interact in a safe and respectable manner with these amazing creatures in their natural environment, surrounded by gorgeous Dominican countryside.
Barceló Bávaro Grand Resort offerings
Barceló Bávaro Grand Resort is an all-ages year-round playground for families and couples alike.
Kids will love the Barcy Kids Club – it's like summer camp … but better. Kids will enjoy laser tag, mini-golf, arts-and-crafts and much more, all supervised by trained professionals. They'll also have the chance to make a splash at two water parks, each packed with slides, wave pools and lazy rivers.
Grown-up fun is everywhere at the resort as well. Adults will enjoy water sports(scuba diving, snorkeling, kayaking, and windsurfing), as well as an exclusive spa, the 24-hour Casino Bávaro, clubs, and evening entertainment. You can unwind at the world-class U-Spa Wellness and Fitness Center, offering maximum comfort and relaxation via a range of treatments. There's also an adults-only pool, which is just right for soaking up the sun.
The resort offers plenty of options for family togetherness, too. The Strikers Sports Bar is an American-style bar restaurant and is a fantastic spot for guests of all ages to grab a quick bite, enjoy refreshing drinks, dance to great music, and perfect their bowling techniques. And the new Escape Room at the resort is perfect for puzzle-loving families, offers a series of challenging clues that lead to freedom.
The whole family will be accommodated in heavenly comfort and exclusivity, thanks to the Premium Level Family Junior Suites, measuring 1,045 ft² with separate bedrooms and panoramic views of the ocean and/or gardens.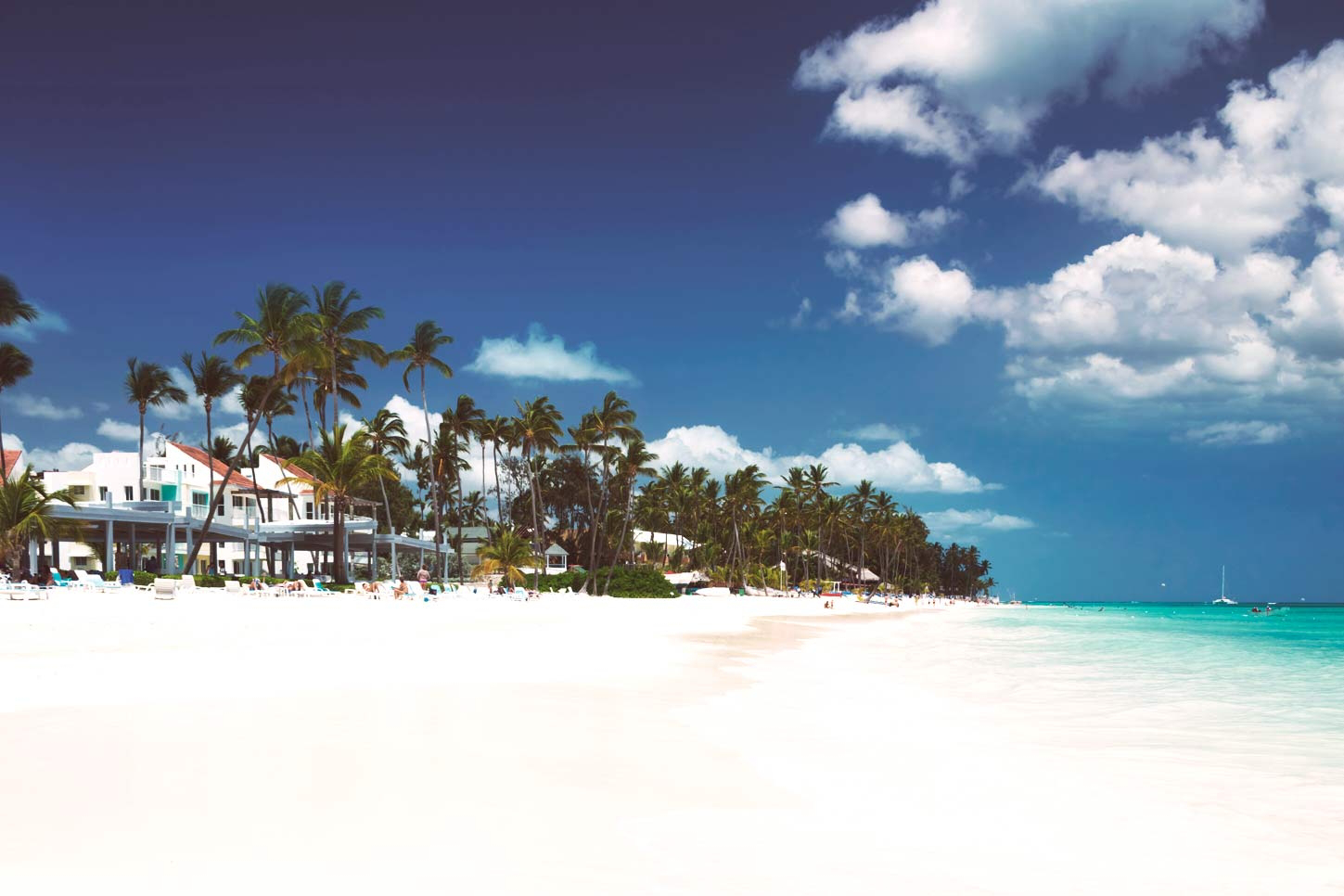 Don't miss Barceló Bávaro Palace's second child free offer, available for guests booking the Family Junior Suite Premium Level through June 30, 2020.
The offer includes such exclusive benefits as:
Free WiFi
Free access to Pirates Island water park
Exclusive service at Check in and check out private lounge
Late check out (subject to availability).
Buffet breakfast, canapés and drinks in a private lounge
Exclusive concierge in the lounge and personalized attention in both minilobbies
24-hour VIP room service
Exclusive amenities
Access to all the resort's a la carte restaurants without charge or limitation.
Free access to the U Spa hydrotherapy.