The height of relaxation: yoga at the Caribbean
Your body and mind will thank you because its many benefits are hard to ignore doing yoga at the Caribbean. Yoga offers many benefits, both physical and mental.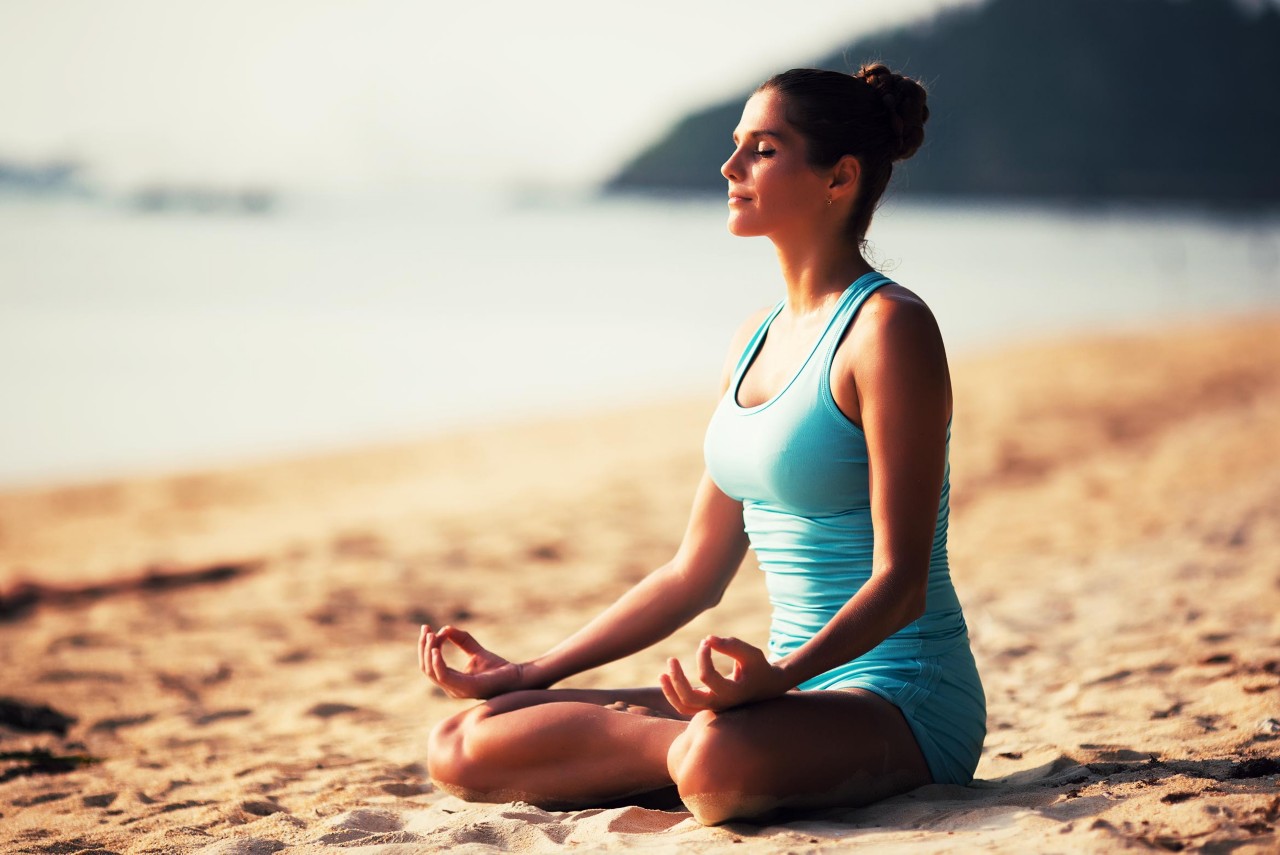 Your body and mind will thank you because its many benefits are hard to ignore. Doing yoga is not a trend but rather a philosophy of life. Find a place in which to try it, although we have an idea...
Wellness squared: yoga at the Caribbean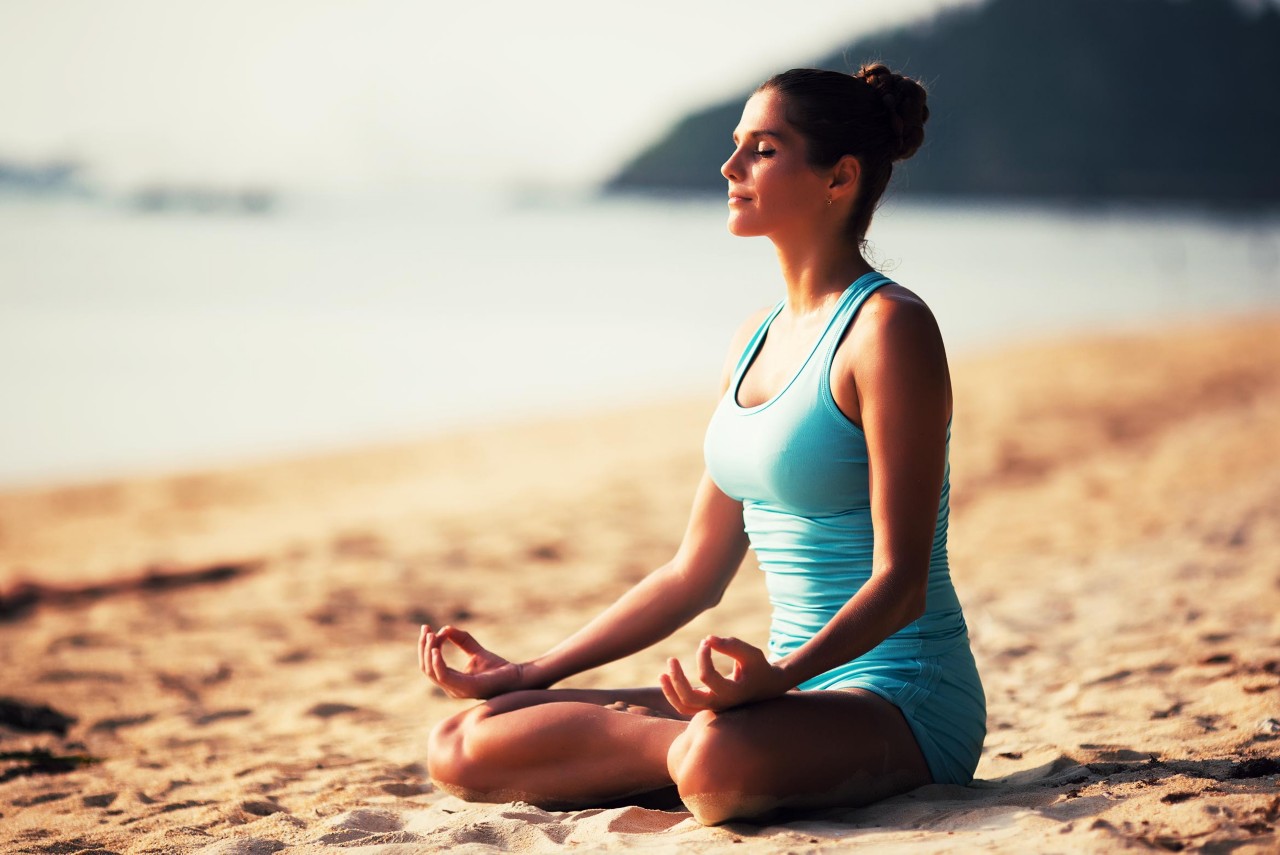 Every year, certain activities become trends. Regardless of whether we are talking about food, culture or sports, if there is one thing that inevitably appears in all of these categories, it's the "slow" trend and the devotion to the body and mind through a healthy and unsweetened lifestyle (except for Instagram and the search for "likes").
Following the proliferation of people in leggings carrying rolled-up mats on their back through city streets and subways, it was easy to assume that poses and asanas would be a passing trend, just like green smoothies, kale and quinoa salads. However, too many months (and even years) have passed, confirming that yoga is not easy or a hipster pastime. Instead, it is a way of life that gains followers and requires major effort. There's a reason for this.
Yoga offers many benefits, both physical and mental. Starting off with the most obvious, each pose or asana helps tone and stimulate the body's muscles and nerves (many you didn't know existed). It also improves joint flexibility from the onset, prevents injuries, instantly eliminates the accumulated tension in our body, and helps correct our posture and breathing. What cannot be seen—although is sensed through intuition—is its effect on the mind because unless relaxation and calmness make you nervous, yoga helps channel energy, relax you inside and out, and lower stress levels.
Where to do yoga at the Caribbean?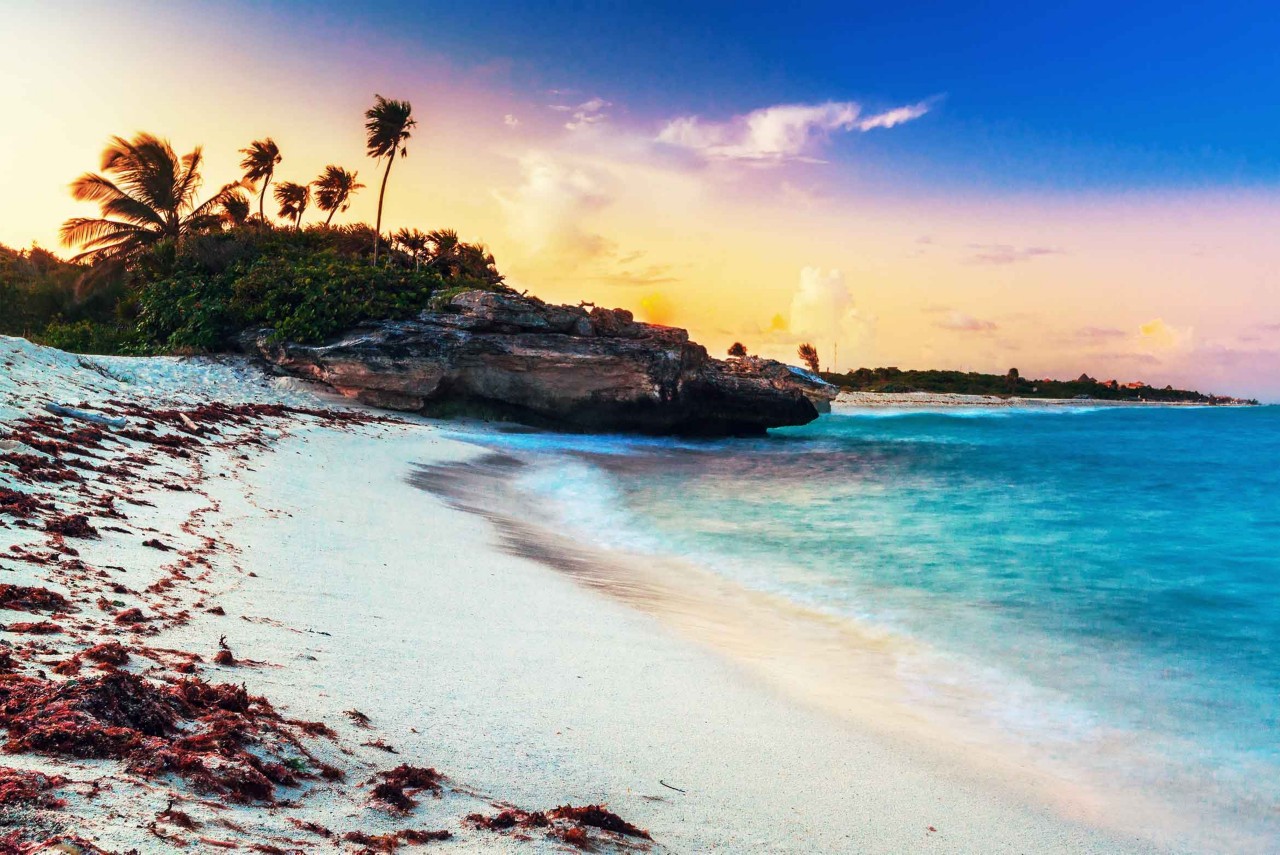 Any location will not suffice for yoga. Considering that the aim of yoga is to reach physical and mental wellbeing, the space should promote relaxation and tranquility, avoiding any obstacles that could interfere with the movements and the ability to concentrate. Imagine this scenario: the horizon as a point of reference on which to focus your gaze, with the touch of the fine, white sand under your feet as the sun rises, at a time when tourists are fast asleep and their towels are still hung up to dry. Or in the afternoon, as the sun goes down and guests make their way back to the hotel to get ready for dinner. Imagine that you are in the Riviera Maya and this unique yoga studio is none other than Playa del Carmen, one of the best beaches in Mexico.
Doing sun salutations—one of the most beneficial asanas, made up of 12 basic yoga poses—as you gaze at the Caribbean, face Cozumel island, or are in the water (the warm water near the shore is perfect and also has a therapeutic effect) is a unique and gratifying experience because regardless of whether you do yoga in the morning before breakfast or in the afternoon before returning to the hotel, you will enjoy a place that doesn't require filters since every afternoon is different and features hundreds of hues of the color pink.
An extra dose of wellness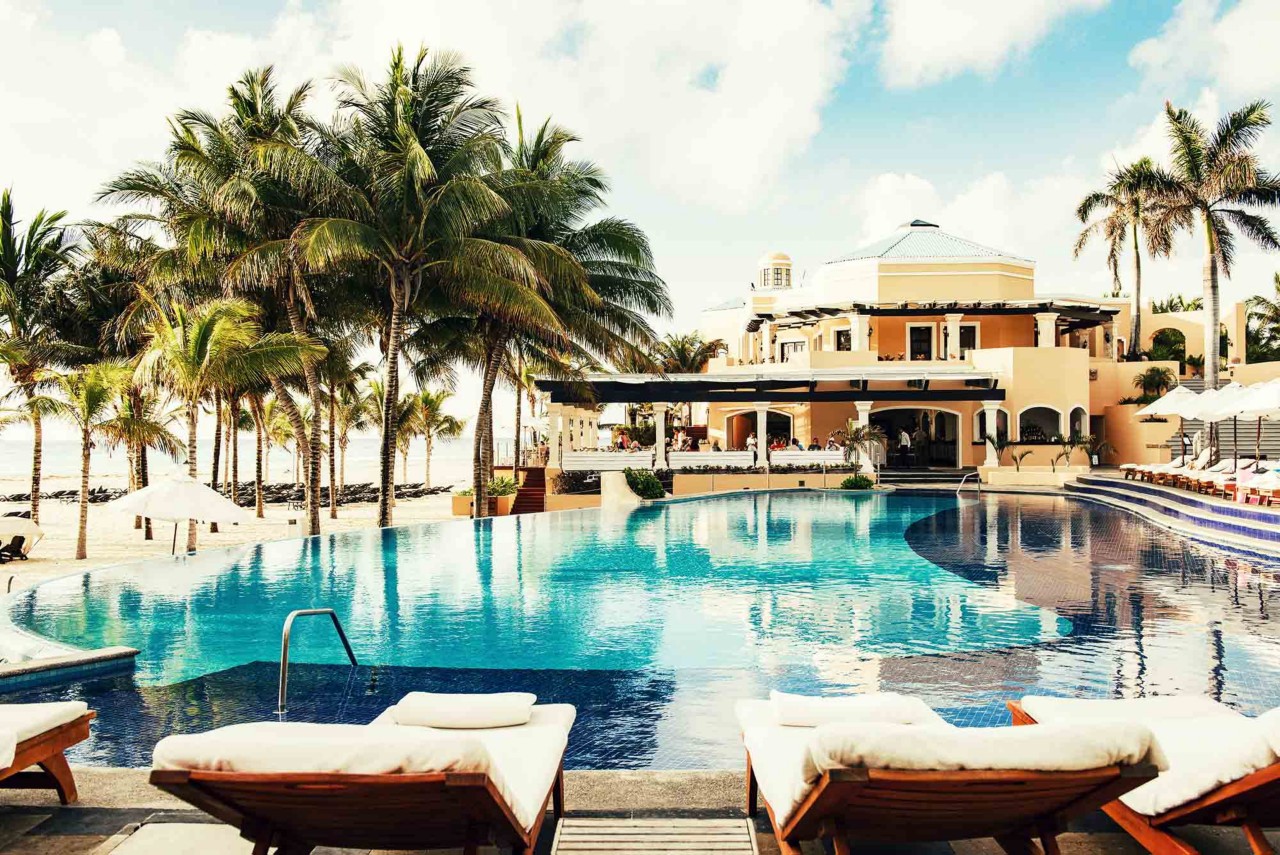 In Playa del Carmen, the Royal Hideaway Playacar boutique hotel has designed a beauty and wellness plan that goes perfectly with your yoga sessions and will nourish your skin and mind to help you reach the state of Nirvana.
How? The beauty treatment begins by exfoliating the skin using a 100% ecological cream that contains roses. The ritual continues with a massage using a restorative oil that improves the skin's elasticity and provides a protective veil for a luminous finish.