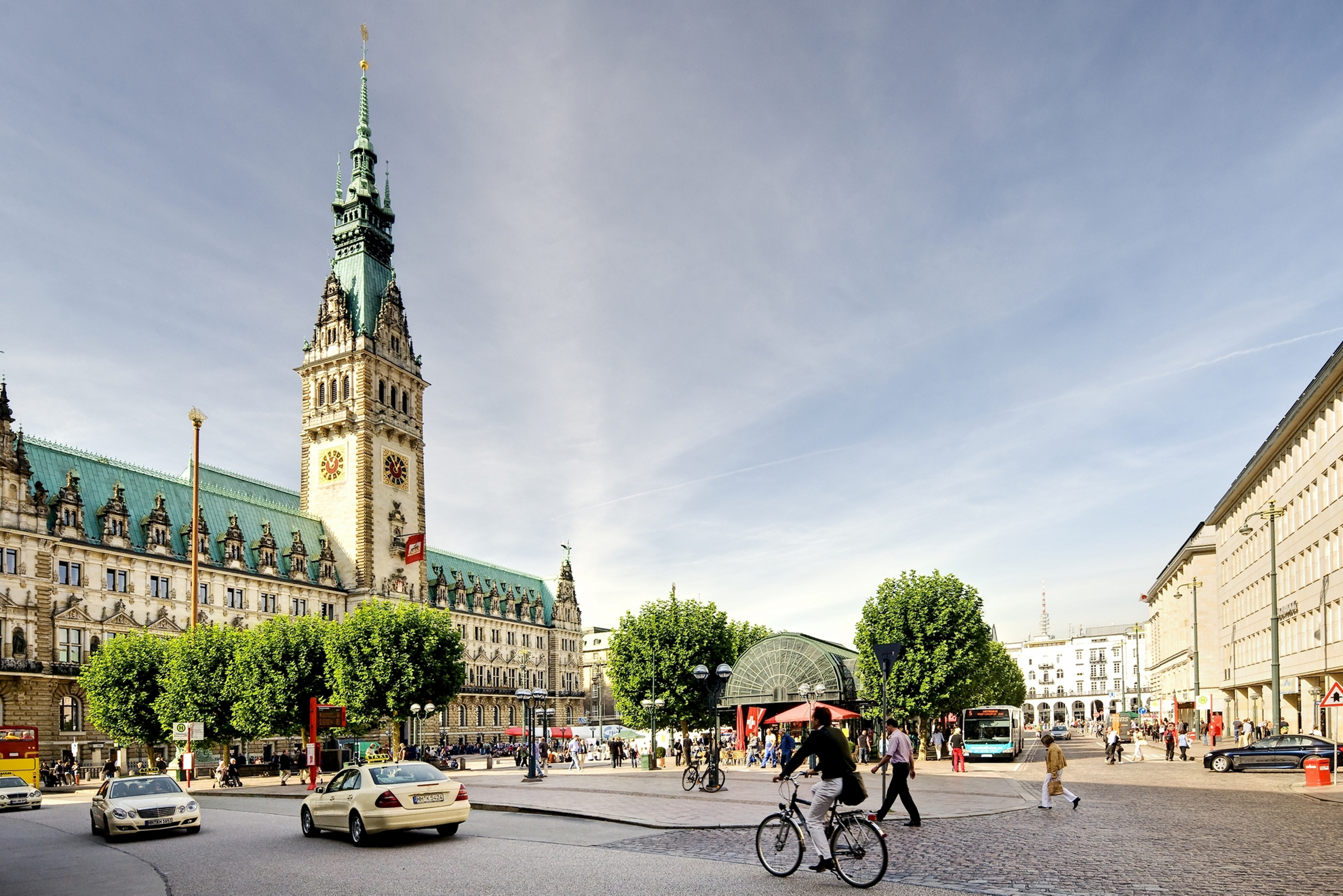 Barceló Hotels & Resorts in Hamburg
Click "Comto" to compare the differences between 2 or more hotels.
Compare
---
Excellent location
Select gastronomy and wine cellar
Equipment for meetings and events
0
/3 hotels selected to compare
Commemorate up to 3 hotels and book the one that best suits your needs
In a prosperous corner of the world with 1,200 years of history and a deep-rooted marine tradition, criss-crossed by beautiful canals, Hamburg is a city unlike any other. In fact, the 2,300 bridges that intersect the city of Hamburg equal more than all the bridges of Amsterdam and Venice put together—and can all be enjoyed from Barceló Hotels & Resorts in Hamburg. Its port, founded in 1189, is the second busiest in Europe and a great showcase of unique products, people and ways of life that will surprise even the most experienced visitors.
Much more than just a port and the sea
Hamburg's architectural heritage impresses at first sight, from the 112 metre neo-Gothic St. Michael's Church tower to the Krameramtswohnunge or the traditional 17th-century merchant houses. Stroll through streets such as Reeperbahn, where the night life is just as buzzing now as it was in the 1960s when the Beatles' international career was launched.
Hamburg is a modern and unspoilt capital with 40 theatres, 60 museums and 100 music venues that make it the third most musical city in the world, up there with New York and London. As well as being one of the country's most powerful financial centres, it is also one of the few places in Germany where fish and seafood reign supreme, and can be savoured in the restaurant at Barceló Hotels & Resorts in Hamburg as well as at the city's market.
For those who enjoy the outdoors, Hamburg is an ideal place to stroll along bridges and canals. An equally charming activity is a boat trip around the port, following the trail that led travellers to the New World centuries ago. A destination—and hotels—tailored for those who want to enjoy the essence of travel.
Enjoy a far-reaching experience and visit our hotels in Germany.