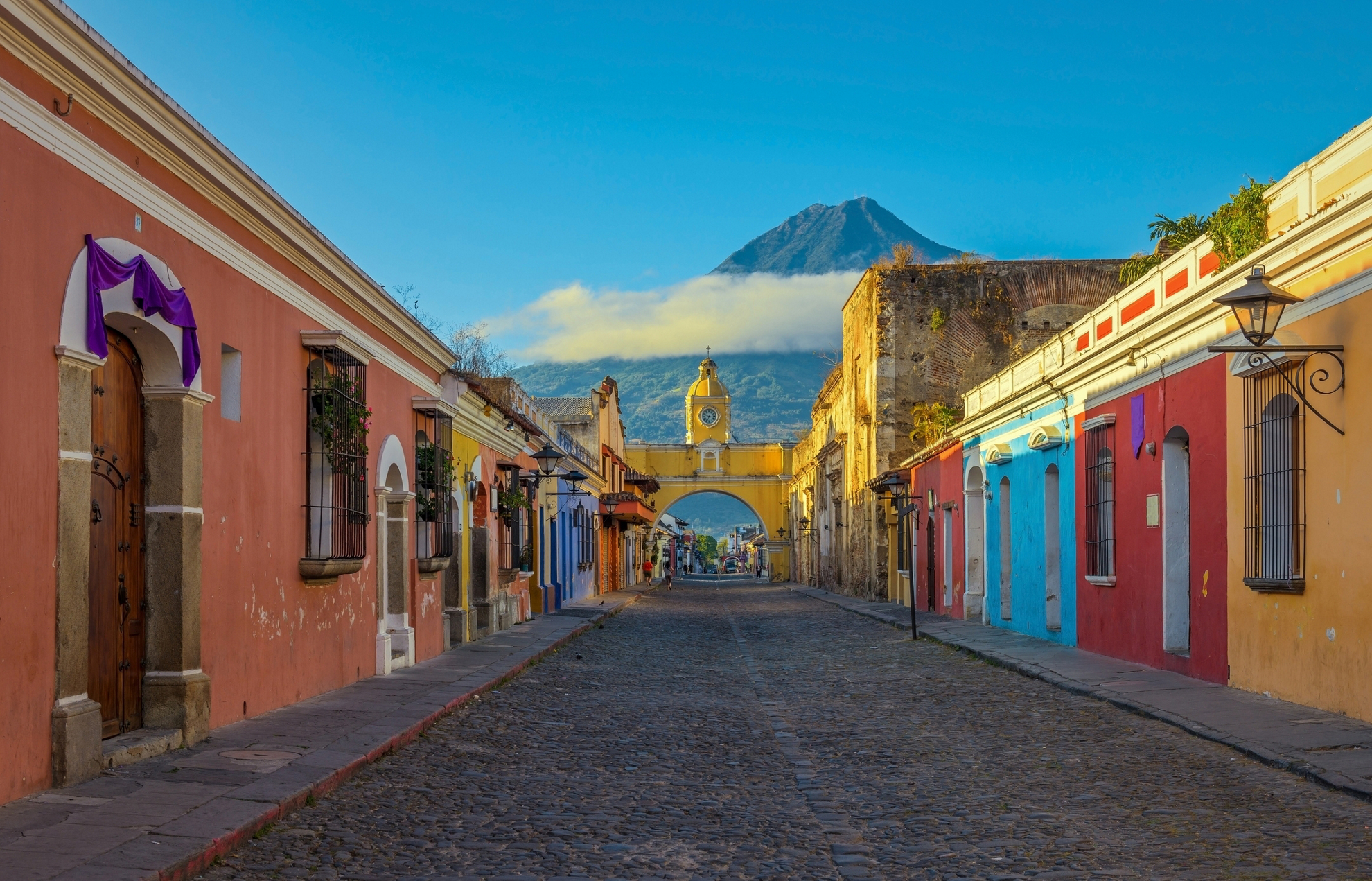 Barceló Hotels & Resorts in Guatemala
Click "Comto" to compare the differences between 2 or more hotels.
Compare
---
Strategically located in Guatemala
Outdoor swimming pool with urban feel
Meeting and convention rooms with large capacity
0
/3 hotels selected to compare
Commemorate up to 3 hotels and book the one that best suits your needs
Guatemala lives in both the past and the future. Guatemala's incredible Mayan heritage endures, like the ancient city of Tikal surrounded by more than 18,000 km² of protected jungle and one of the Empire's best-preserved remains. To the other extreme, Guatemala City, the country's capital, combines the modernity of offices, restaurants and shops with century-old buildings that highlight its legacy. A country of two ages that you can discover with the help of Barceló Hotels & Resorts in Guatemala.
Guatemala is home to an abundance of Mayan ruins, a rare privilege in the rest of the world. Watching the sunrise surrounded by the Temples of the old city of Tikal is an experience culminating with the defiant Temple of the Great Jaguar. There, 3,000 ancient structures intermingle with the jungle inhabited by jaguars, monkeys and the elusive quetzal.
Discover Antigua, the former capital, and Guatemala City
The city of Santiago de los Caballeros was the capital city until it was destroyed by an earthquake in 1773. Despite this, this town, flanked by three volcanoes still preserves a large part of its colonial splendour, giving it the worthy title of World Heritage City, thanks to its urban centre with spots such as the Parish of San José or the Palacio del Ayuntamiento.
Less than one hour from the current capital and within easy reach of Barceló Hotels & Resorts in Guatemala, is Antigua , a destination well worth a visit to see its unique architecture and try local products such as its coffee and beans. In contrast, in the modern and nearby capital of Guatemala City – surrounded by volcanoes – you will find kilometre zero and Plaza de la Constitución, the National Culture Palace and the museums and restaurants of the cosmopolitan area, also home to Barceló Hotels & Resorts in Guatemala City.
Regardless of your destination when travelling around the country, Barceló Hotel Group's hotels in Guatemala will be the perfect host.