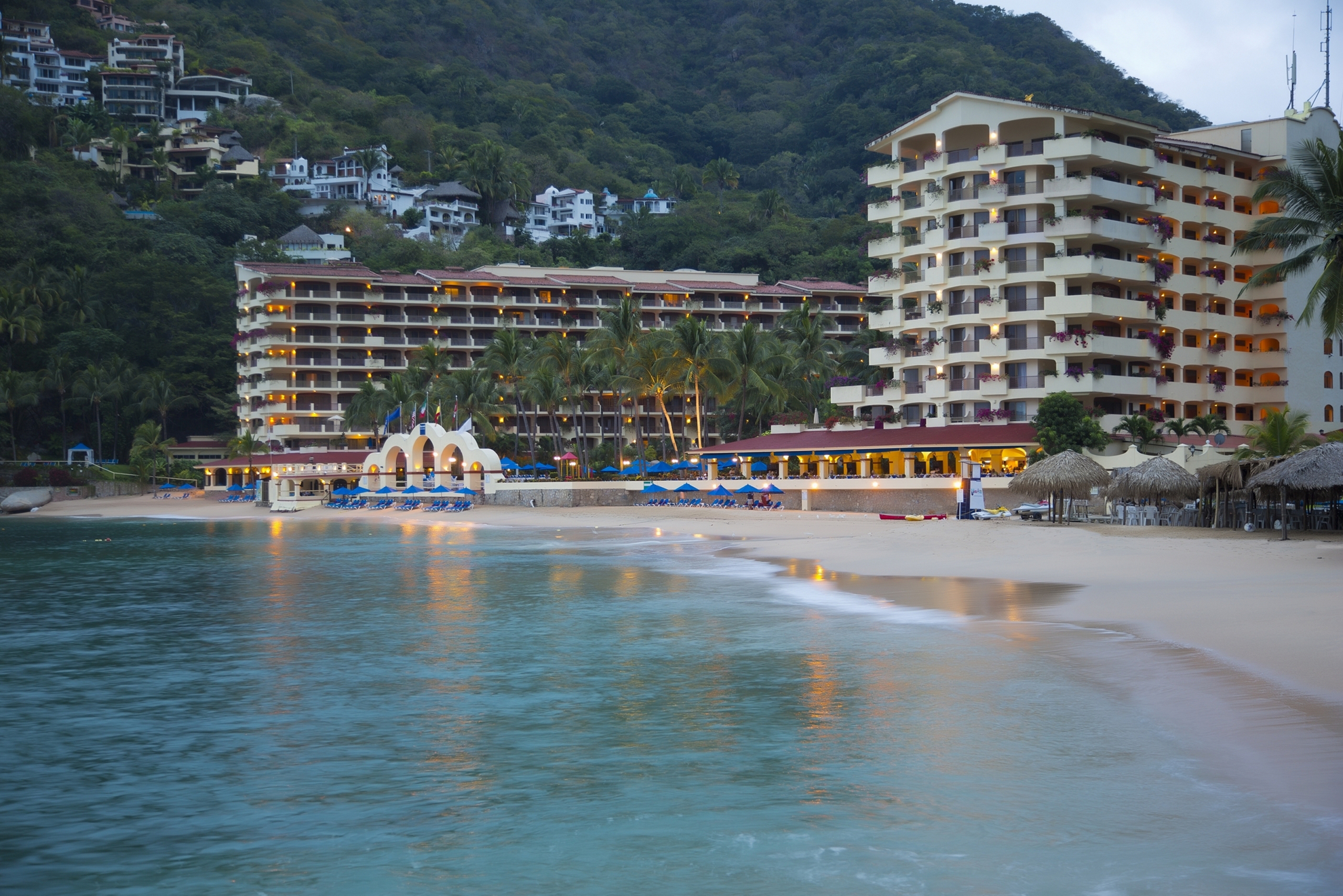 Barceló Hotels & Resorts in Puerto Vallarta - Jalisco
Click "Comto" to compare the differences between 2 or more hotels.
Compare
---
Sensational restaurants
Suites with sea views
Ideal for celebrating conferences and weddings
0
/3 hotels selected to compare
Commemorate up to 3 hotels and book the one that best suits your needs
Mexico has many beach destinations and some are among the most idyllic in the world, but when it comes to history, few can compete with Puerto Vallarta. Its beaches are little paradises, and the surrounding mountains and the nearby towns on the coast create a different picture of the Pacific. As if that were not enough, it is considered "the friendliest town in the world" and this hospitable spirit is echoed at Barceló Hotels & Resorts in Puerto Vallarta-Jalisco, a benchmark for traditional good service and culture in the area.
Puerto Vallarta: the perfect destination for a special holiday
Even the beaches tell a story: the sandy beaches of Puerto Vallarta were witness to the romance between Elizabeth Taylor and Richard Burton, as well as being the film location for The Night of the Iguana, by John Huston, due to the beauty and untamed nature of the area. Since then, Barceló Hotels & Resorts in Puerto Vallarta has taken this legend a step further as a Mexican destination for loved-up couples, offering activities tailored to each guest and revealing the secrets of this unique region.
Puerto Vallarta is the second most visited location in Mexico, and combines an impressive range of tourist activities with beaches where you can immerse yourself and try out exciting sports; a Malecón, a boardwalk where you can stroll around surrounded by sculptures; a visit to Nuestra Señora de Guadalupe Church; two municipal markets on the banks of the river Cuale where you can buy crafts, and local eateries where you can try traditional cuisine.
Hotels in Puerto Vallarta: sleeping in paradise
Barceló Hotels & Resorts in Puerto Vallarta have unique surroundings. This luxury resort just a stone's throw from the ocean and within easy reach of Mismaloya Beach, offers rooms and suites with views in a complex of restaurants and relaxing spaces, and promises the perfect stay. Tranquillity, rest and premium service on the sea front, as well as adventure sports, excursions and menus reflecting Mexican, Japanese and Spanish cuisine, so every last moment of your stay is taken care of.
Discover our hotels in Puerto Vallarta-Jalisco and turn leisure time into an unforgettable holiday.