Arts & culture in Cozumel
A trip to Cozumel isn't just soaking up the sun on a beautiful beach, a tropical cocktail close at hand. There are so many more things to do in Cozumel.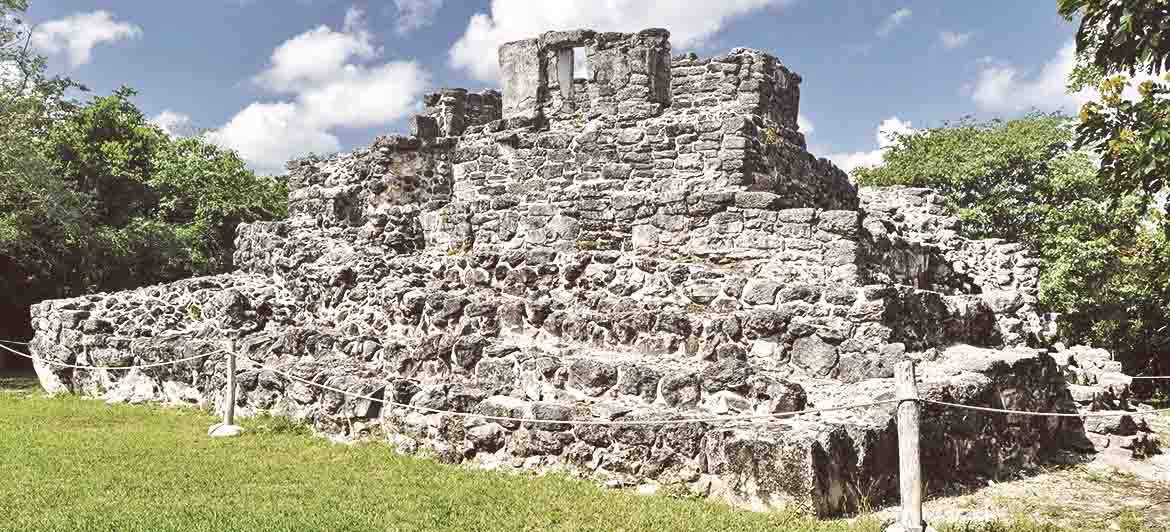 A trip to Cozumel shouldn't just be about soaking up the sun on a beautiful beach, a tropical cocktail close at hand (though you'll have plenty of time for that). There are so many more things to do in Cozumel. For example: the island's arts and culture will show you a side of the island you may not know, from ancient Mayan ruins to fascinating modern art. The Mayans first settled Cozumel more than 2,000 years ago, and since then, the island has been a hotbed for creative and innovative thinking. During your stay at the all inclusive Occidental Cozumel or Allegro Cozumel, explore the unique mix that is Cozumel arts and culture.
San Gervasio: Cozumel Mayan Ruins
The Mayan ruins at San Gervasio on Cozumel are perhaps not as grand and imposing as those you'll find at such better known sites as Chichen Itza or Tulum. But they're just as incredible in their own way, providing visitors with a startlingly clear window into Cozumel's past and the religion of the Mayans. The ruins of San Gervasio, located on the island's northeast side, were an important spiritual spot for the Mayan people – akin to Mecca for Muslims. Throughout the year, people made epic pilgrimages to San Gervasio in order to praise the Mayan god of fertility known as Ixchel. As you explore this evocative site on your own Cozumel pilgrimage, you'll come across many beautifully preserved buildings and temples. The so-called "Small House" was a chapel of sorts, while the "Manitas" structure served as the home of the Mayan ruler of Cozumel. Its name comes from the impressions of human hands that adorn the walls. An unforgettable site that brings you that much closer to the real people that visited San Gervasio thousands of years ago. The Ka'na Nah, or the "Tall House" is aptly named; it's the tallest structure at San Gervasio. Researchers believe it was the primary temple for pilgrims to pay tribute Ixchel. One other bonus tip: While you explore, keep an eye out for the iguanas who now call San Gervasio's ruins home.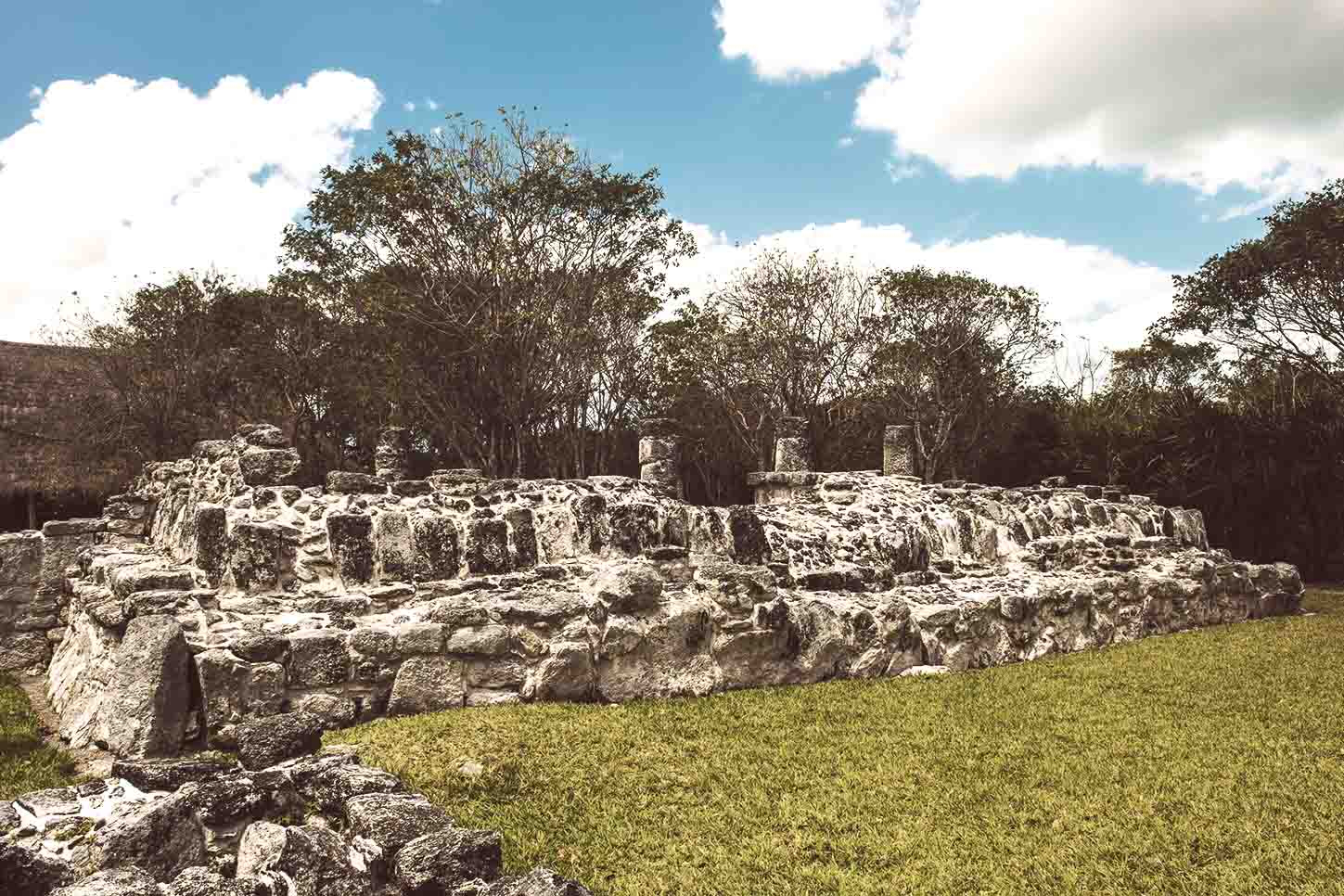 The Sacred Mayan Journey: Historic Immersion
If you want to immerse yourself fully in Mayan history, the Sacred Mayan Journey (Travesia Sagrada Maya) in Quintana Roo, Mexico is one of the best things to do in Cozumel. The festival is a multi-day reenactment of the ancient pilgrimage made by the Mayan people from Playa del Carmen to Cozumel, a 36-mile journey made in hand-carved canoes, which they undertook to consult the oracle of Ixchel. Guests of Occidental Cozumel and Allegro Cozumel can re-live this ancient tradition by experiencing the incredible spectacle of more than 400 canoers arriving and departing from Cozumel's beautiful Chankanaab Beach Adventure Park. Here, offerings are made to the goddess, who sends a message back to the inhabitants of Mayan lands. At Occidental Cozumel you'll also enjoy an array of cultural events and activities surrounding the Sacred Mayan Journey, such as Mayan botanical tours, Mayan lessons, a Pre-Hispanic night show on the beach and authentic Yucatan food tastings. Allegro Cozumel offers a Mayan treasure hunt rally and Mayan dance lessons, along with a nighttime beach dinner with fried fish paired with fresh coconut water accompanied by a dazzling fire show. The Sacred Mayan Journey takes place every May – go to en.travesiasagradamaya.com.mx for all the details.
Cozumel Interactive: Discover Mexico Cultural Park
For a deep dive into Cozumel culture in all its many forms, take a trip to the Discover Mexico Cultural Park. At this interactive attraction, you'll be able to visit several museums, participate in many Cozumel cultural activities and taste some amazing and authentic Cozumel cuisine. Here are just a few of the experiences that await:
Museum of Traditional Mexican Arts – One of Mexico's best collections of contemporary Mexican folk art (one of Cozumel's best museums), the Museum of Traditional Mexican Arts gathers together hundreds of pieces by the best artisans the country has to offer.
Paplanta Flyers – An acrobatic sight like no other. The Paplanta Flyers are the ultimate daredevils, climbing 50-foot-tall poles and swinging by the waist from ropes tied to their waists. Incredible!
Tequila Tasting Experience Room – Put together by the famed Jose Cuervo brand, the Tequila Tasting Experience Room at the Discover Mexico Cultural is a place to explore (and taste!) all kinds of Mexico's national spirit.
Chocolate Factory – No, you won't meet Willie Wonka here. But you will find out all about how chocolate has been a part of the Mexican cultural landscape for millennia. You'll also have the chance to try many different types of Mexican chocolate.
Video Experience Room – This state-of-the-art presentation takes you on an amazing virtual trip throughout Mexico, learning all about Cozumel (and other destinations). It'll definitely give you more great ideas for things to do in Cozumel.
Wherever you end up in your cultural explorations of Cozumel, you'll find a welcoming ambiance. One more way to experience Cozumel culture? Strike up a conversation with friendly local.