The views that will make you fall in love at first sight
Discover unique and unforgettable sights that travelers can't help falling in love with. Here are just a few of the "at first sight" moments that await.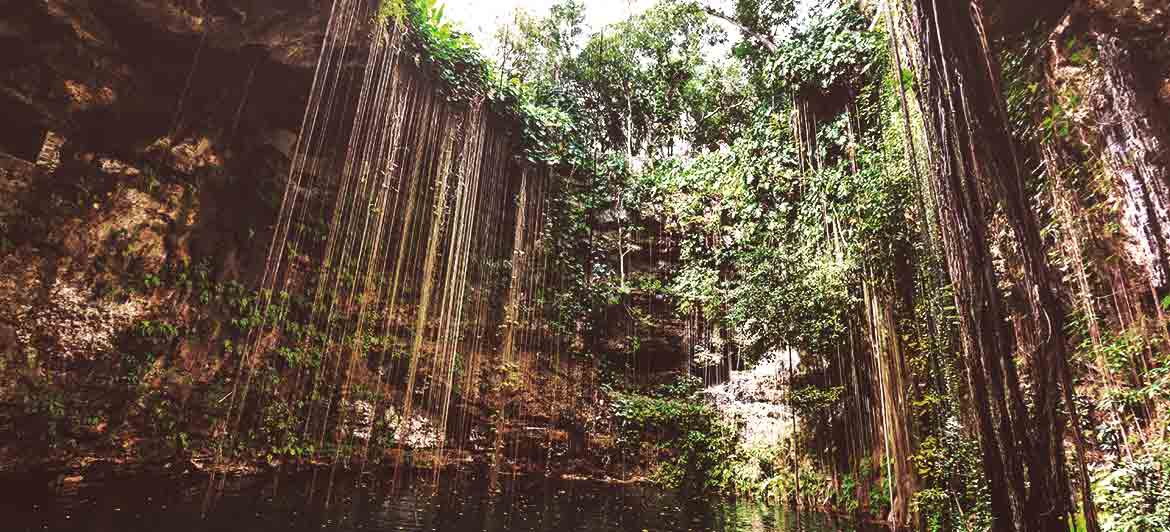 No one believes in love at first sight … until it happens to you. Love at first sight could be with a person. It could be with a place. Or it could be with a spectacular view. A beautiful sunset over the Caribbean, a gorgeous white sand beach with crystal clear waters, a historic Mayan landmark that takes you back in time — these are all unique and unforgettable Latin American sights that travelers can't help falling in love with. Here are just a few of the "love at first sight" moments that await.
The Magic of Mexico's Cenotes
The Yucatán Peninsula is packed with cenotes – there are more than 6,000 of these naturally formed swimming holes located throughout the area. Located just a short distance from Tulum and the Barceló Maya Grand Resort, the Gran Cenote is perhaps the ultimate cenote, offering crystal clear blue water, otherworldly rock formations and colorful marine life.
Mayan Heritage on the Riviera Maya
Chichén Itzá, an astounding complex of Mayan ruins on the Yucatán Peninsula, was lost to the jungle for centuries. As a result, it is full of amazingly well-preserved sights that will delight any history lover. You'll be astounded by the towering step pyramids, expansive ballcourts and dazzling hand-carved sculptures – all a testament to the magnificent Mayan civilization.
Occidental Tucancún makes it easy to explore Chichén Itzá. The hotel's tour includes: Transport, an expert bilingual guide, admission to the cenote and ruins, breakfast and buffet dinner, and drinks on the bus (beer, coffee and soft drinks).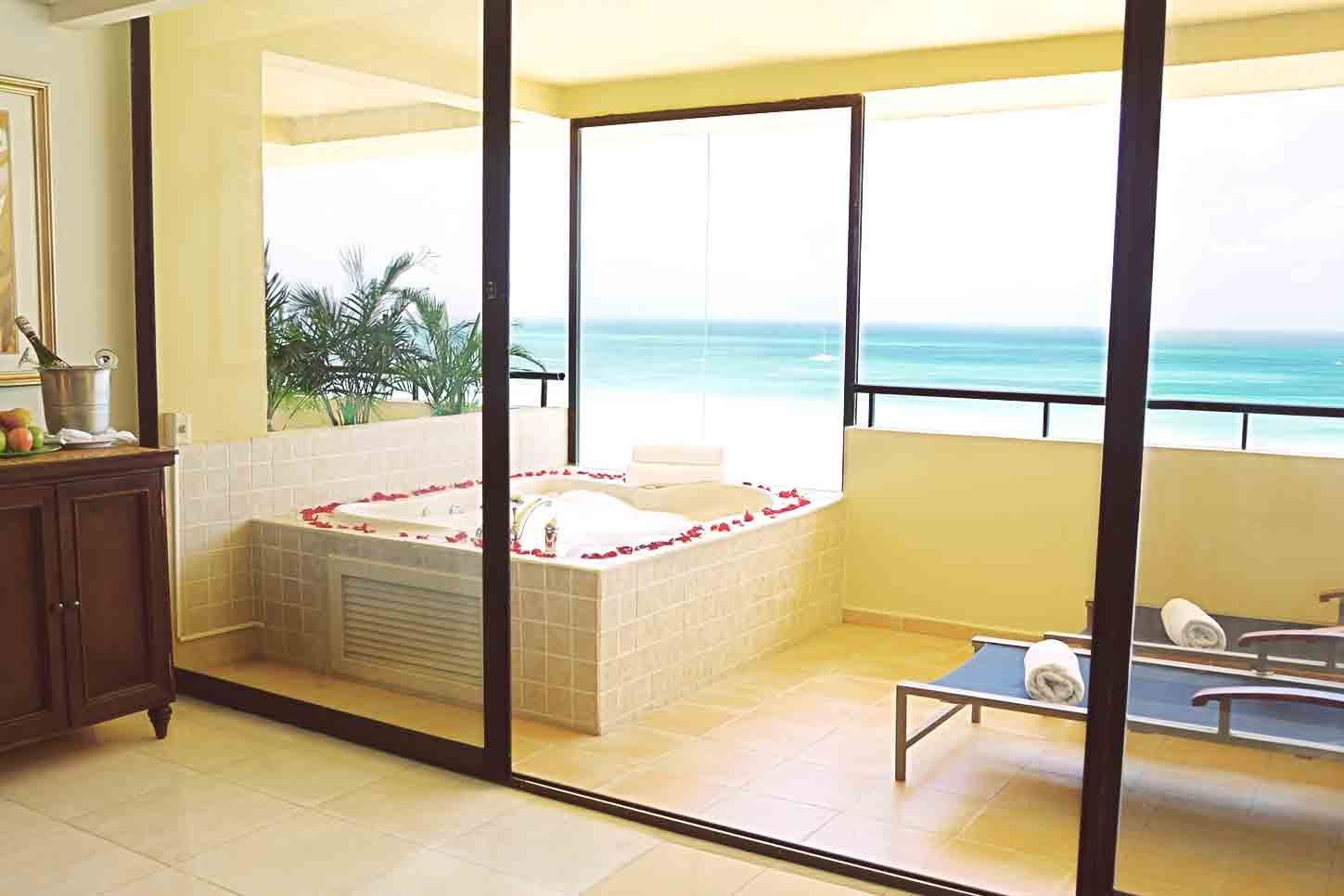 A Private Balcony View in Aruba
When you enter your spacious Royal Level Master Suite at Barceló Aruba you'll encounter a love nest like no other, with an outdoor hot tub and a private balcony to enjoy Aruba's stunning views. There's plenty to do at this all-inclusive resort and in Aruba – but you may never want to leave your suite.
Mexico's Best Private Beach
The all-suite, all-inclusive Barceló Maya Palace's beach is the longest stretch of private beach in all of the Riviera Maya, to be exact. This pristine 1.5-mile slice of white-sand paradise is the perfect place to enjoy a romantic idyll and soak in spectacular views of shimmering white sands and the crystal-clear waters of the Caribbean Sea.
Saona Island's Secluded Beauty
When you get to Saona Island, you might feel like pinching yourself. But no, you're not dreaming – this Dominican destination is pretty close to heaven on earth. Located a short boat ride from Barceló Bávaro Palace, the island boasts gorgeous mangroves, crystal clear waters (perfect for snorkeling) and postcard-worthy beaches.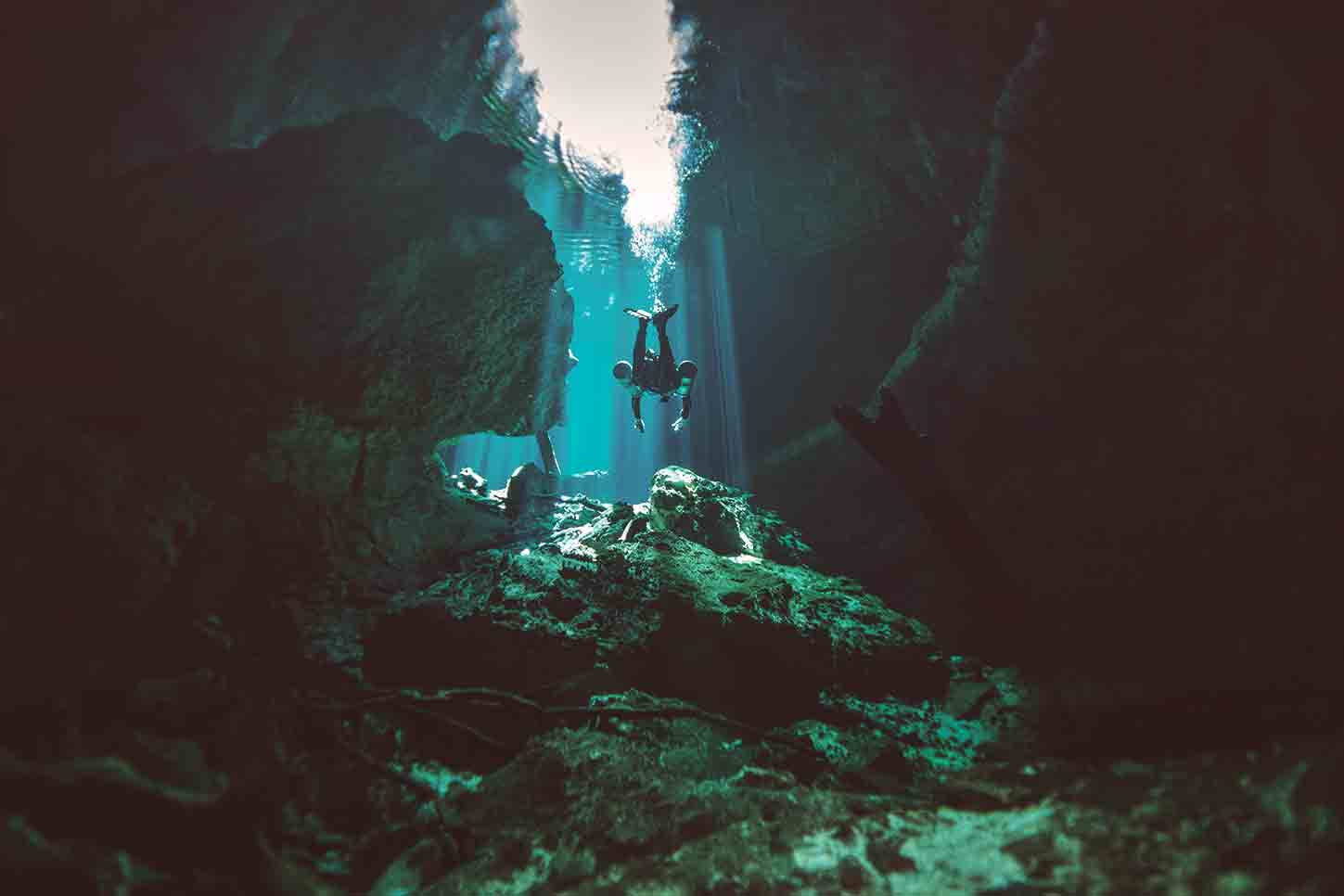 The Palancar Reef's Underwater Wonders
The Palancar Reef is incredible underwater ecosystem has since become one of the world's most popular scuba hot spots for both newbies and experienced divers. On a snorkeling or scuba diving, you'll encounter colorful coral reefs, exotic marine life and much more.
The all-inclusive Occidental Cozumel is fully equipped to provide guests of all skill levels with everything they need for an awe-inspiring Palancar Reef experience.
Good to know:
A new
At First Sight
deal makes it easy to enjoy savings from this special of up to 55 percent on stays at the hotel chain's properties in Mexico, Dominican Republic, Aruba, Costa Rica, Nicaragua, Ecuador and Cuba when reserving through
barcelo.com
.