Beaches in Andalusia: These are the best beaches to visit this summer!
The beaches in Andalusia are a must visit when in Spain. The Andalusia beaches we recommend are family-friendly as well as beautiful.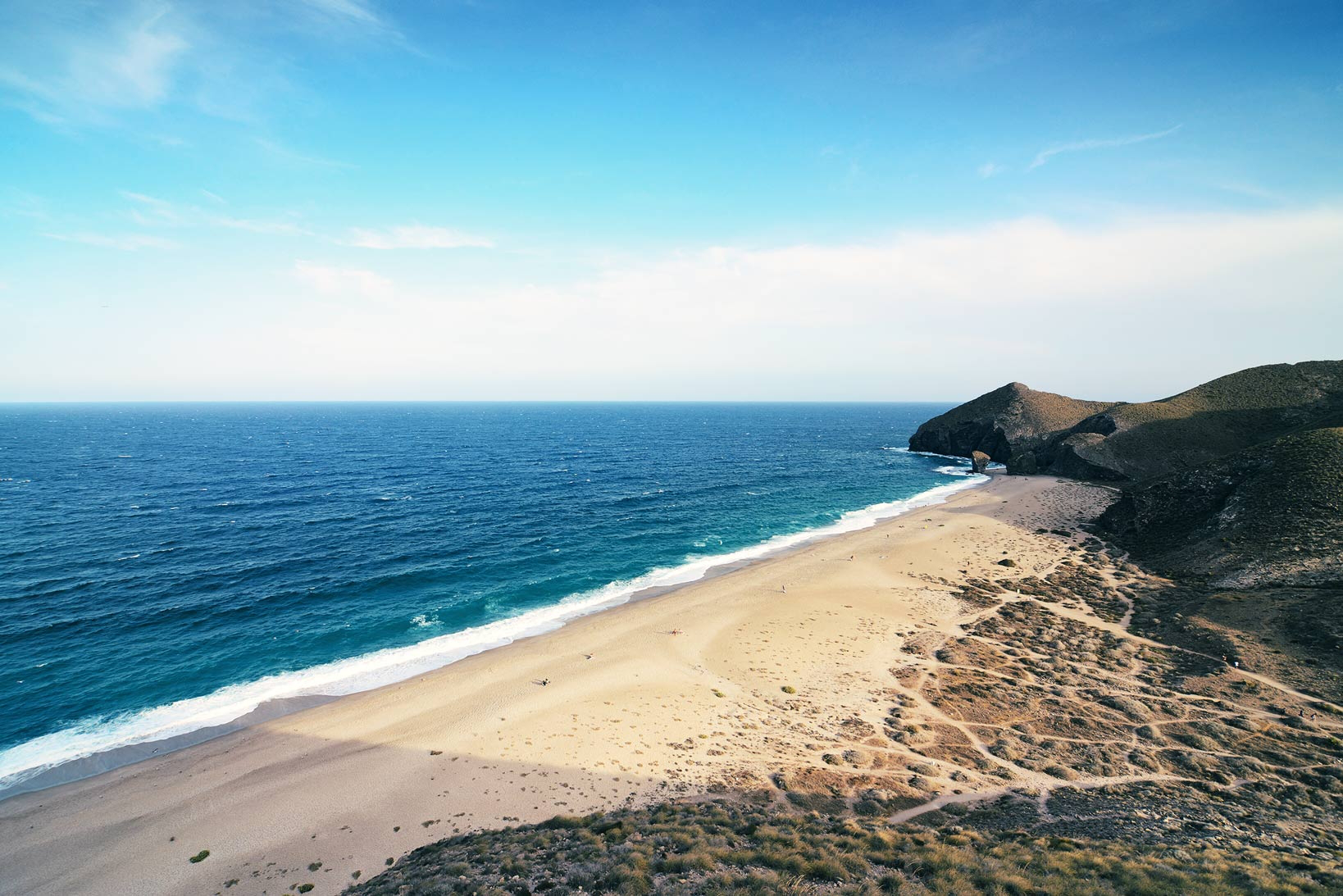 Andalusia is a land steeped in mystery. Just walking along the winding cobbled streets lined with Moorish architecture, it is possible to get a glimpse of Andalusian culture. This area of southern Spain is famous for Flamenco dancing, delicious tapas and an extensive artistic heritage that includes the poet Lorca and the painter Picasso amongst the list of famous Andalusian locals. Today, however, most people flock to this sun-kissed corner of Spain for a dose of sun, sea and sand. The beaches in Andalusia are listed amongst the best beaches in Spain, if not Europe. Whether your idea of the perfect holiday involves lounging on the sand all day or hunting down the best surf - the Andalusia beaches are not to be missed.
When to visit the beaches in Andalusia?
Looking to visit Andalusia but want to avoid the crowds? The months of April and May are the ideal time to visit. The weather during the spring is picture-perfect, not too hot and with little chance of rain. For sun worshipers, the summer months offer sizzling temperatures as well as blue skies for as far as the eye can see. If you want to travel like a local, don't visit the beaches in Andalusia during the middle of the day as the sun is very strong and can cause damage, especially to those not used to being exposed to such strong rays. But, if you fancy spending the entire day visiting the best beaches in Andalusia, most offer rental services for sun loungers, umbrellas and other services for a comfortable day at the beach.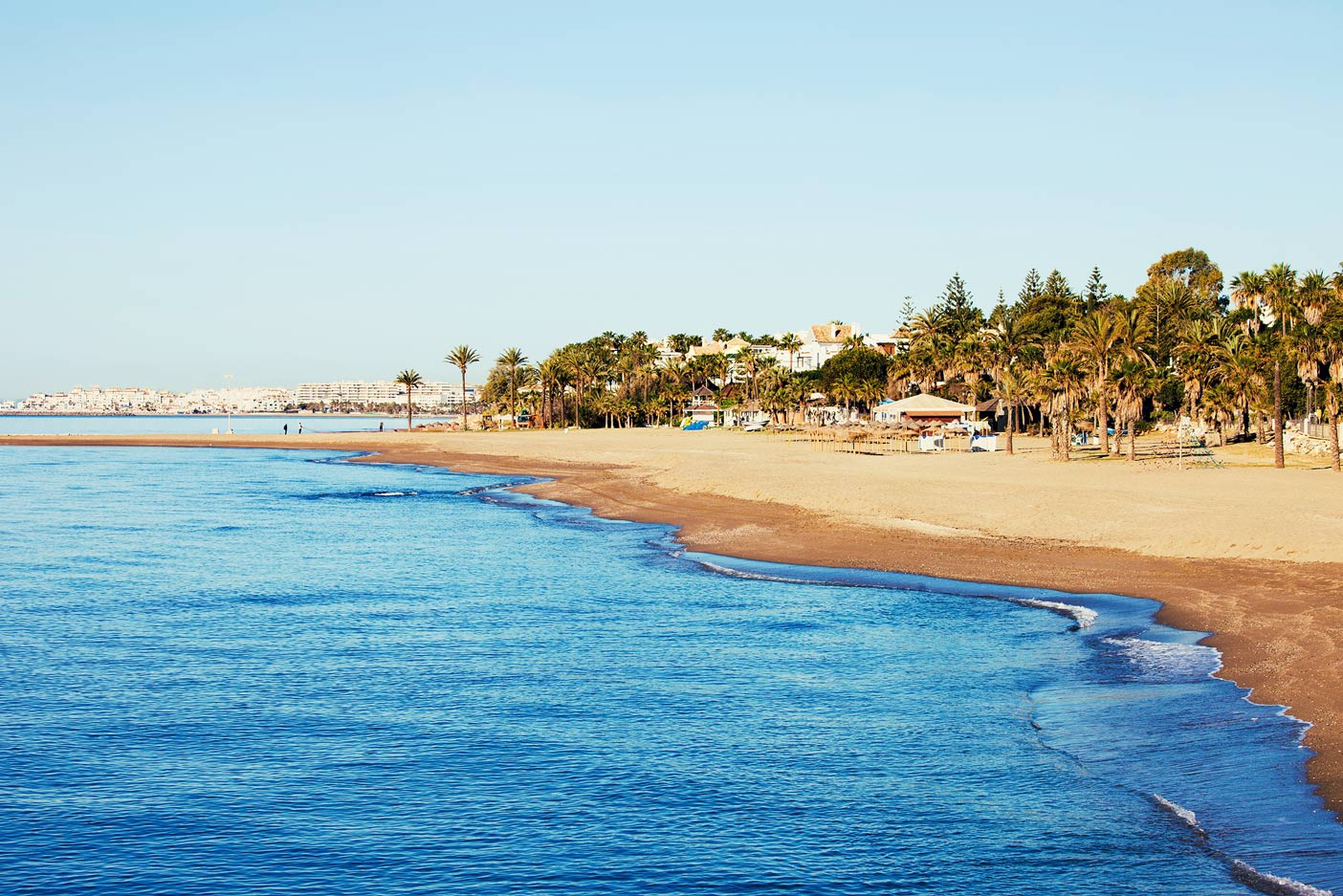 Playa de Bolonia, one of the best beaches near Cadiz
When visiting Cadiz, enjoy the wonderful selection of beaches at your fingertips. The Costa de la Luz is home to so many fabulous beaches in Andalusia, but none quite as picturesque as the Playa de Bolonia, one of the beaches near Cadiz. It is not every day that you can bathe between natural rock pools, dunes of natural importance and ancient Roman ruins. But it appears that this beach has it all. It is a great beach for spending the day, and when it is windy, the natural pools offer a welcome shelter. The area offers an array of local eateries offering deliciously fresh seafood and other delicacies that you cannot leave without trying. But the showstopper of the area has to be the Roman ruins of the factory-city Baelo Claudia which are perfectly preserved to offer a snapshot of life in ancient times.
If after visiting historical Roman ruins and a picture perfect cove still doesn't satisfy your beach cravings, head to Playa La Barrosa. 8000 meters of golden sandy coastline invite you to rest and relax. It may not be the largest beach in Cadiz, but it certainly scores high. The beach takes its name from a famous battle that took place here in the 1800s but today, it is a scene of peace and tranquility. Take a stroll along the shore, preferably at sunset and head towards the cliffs of Sancti Petri, home to the luxury resort of the same name. Keep your eyes peeled for the tower structure called Torre Bermeja and take a photo before diving into the crystalline waters for a swim. Watersports can also be practiced here but don't expect huge waves. This is a beach for enjoying walking, swimming and other relaxing activities in an unspoilt natural setting.
If you are visiting Malaga and want to experience a slice of Malaga city beach life head to Fuengirola. It is the top destination to eat the local delicacy of 'Espetos' - sardines on sticks roasted over an open fire. But, what really pulls the crowds to this beach is the young, fun vibe. It is the perfect place to throw down your towel and enjoy a weekend in the sun. Every kind of watersport can be practiced here but this is separated from those wanting a gentle swim. Just head to the central office to reserve the equipment. Fuengirola is also one of the more spacious beaches in Malaga with 5 miles of sand just waiting to be enjoyed. It is divided into various smaller beaches, all connected by an iconic seafront promenade. While this is not the most virgin of beaches in Andalusia, it provides a really fun day out.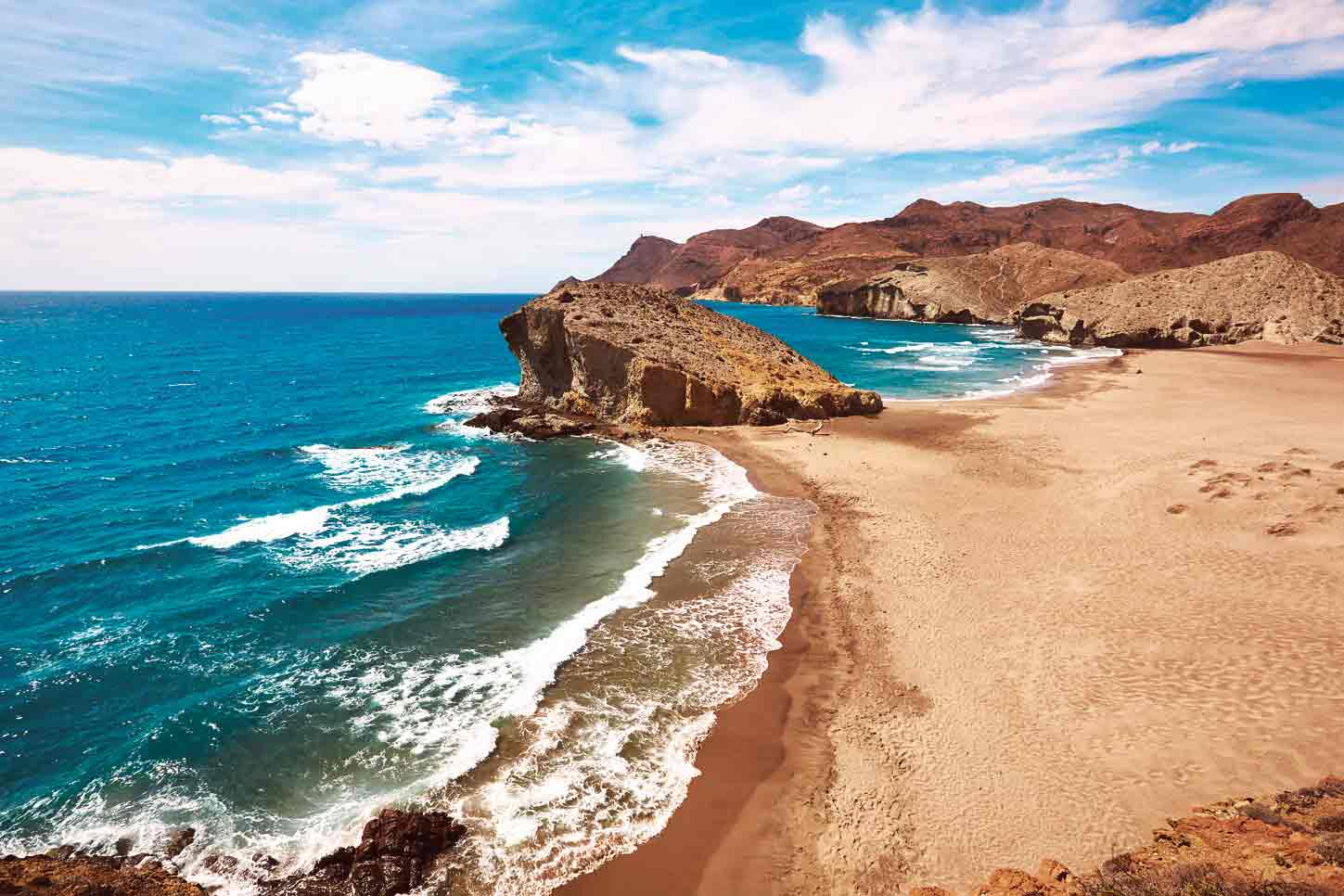 Visit a real-life movie set and enjoy a beach that was approved by Steven Spielberg himself. Yes, that's right! He chose the beaches in Almeria and most specifically the beach of Monsul to be the set for his movie Indiana Jones. A striking feature of this 400-meter stretch of sand is the fossilised rock formation that divides the beach into two. The whole area surrounding the beach is like a sculpture park full of incredible natural rock formations of all different colours. This is a beach for escapists who are eager to connect with nature when visiting Almeria. There is a giant dune to the left of the beach, cliff faces decorated with watchtowers to defend the coast from pirates and most importantly - crystal clear waters to enjoy a refreshing swim. Step off the world and enjoy a truly natural experience on one of the best beaches in Almeria.
Playa de Calahonda, Motril, Granada
Granada also has its fair share of Andalusia best beaches to enjoy. So much so that it has earned its reputation as the 'Tropical Coast'. Playa de Calahonda reaffirms this accolade with its wide-open bay, turquoise waters and picturesque views. It also has been awarded blue flag status as well as the Q award, for quality tourism. If you are visiting Granada, this beach is the ideal location to enjoy a family day out. It even has a children's playground to keep little ones occupied. Walk along the dark sandy shoreline and take in the views of the ancient watchtower and fortress that can be found just a stone's throw away. Just like other beaches in Andalusia, this beach has a fair selection of beach huts offering snacks and food. This ensures that you won't have to worry about giving up your place on the beach to hunt down places to eat.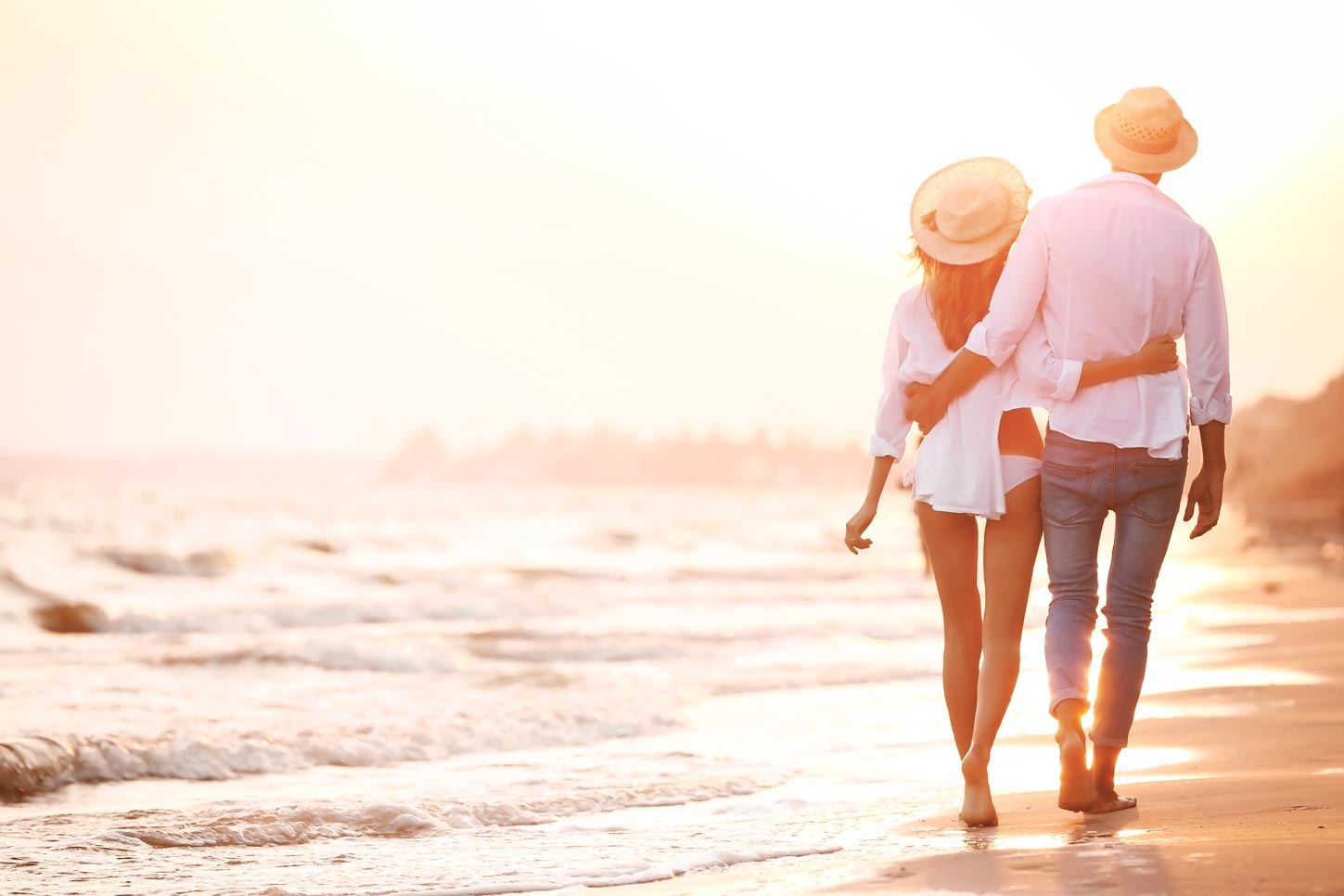 Playa Alta, one of the top beaches in Huelva
If you are looking to stay at one of the Andalusia beach hotels, head straight to the Isla de Canela in Huelva. It is on this exotic, exclusive island that you can find some of the most luxurious Andalusia beach resorts. If you are visiting Huelva, be sure to visit the Playa Alta, a massive expanse of golden sand that stretches for as far as the eye can see. This beach is ideal for families with small children thanks to the gentle waves that at low tide leave little pockets of water behind which resemble natural pools. The beach offers a natural escape away from built-up developments and traditional tourist areas. There is nothing but a few beach huts offering snacks and a restaurant where visitors can enjoy first dibs for the catch of the day! And, if you stay until the early evening you can witness truly stunning sunsets.