The Coolest Zoos in the Canary Islands
Looking for the best animal attractions in Tenerife, Gran Canaria and Lanzarote? Follow our guide to the best nature parks and zoos in The Canary Islands.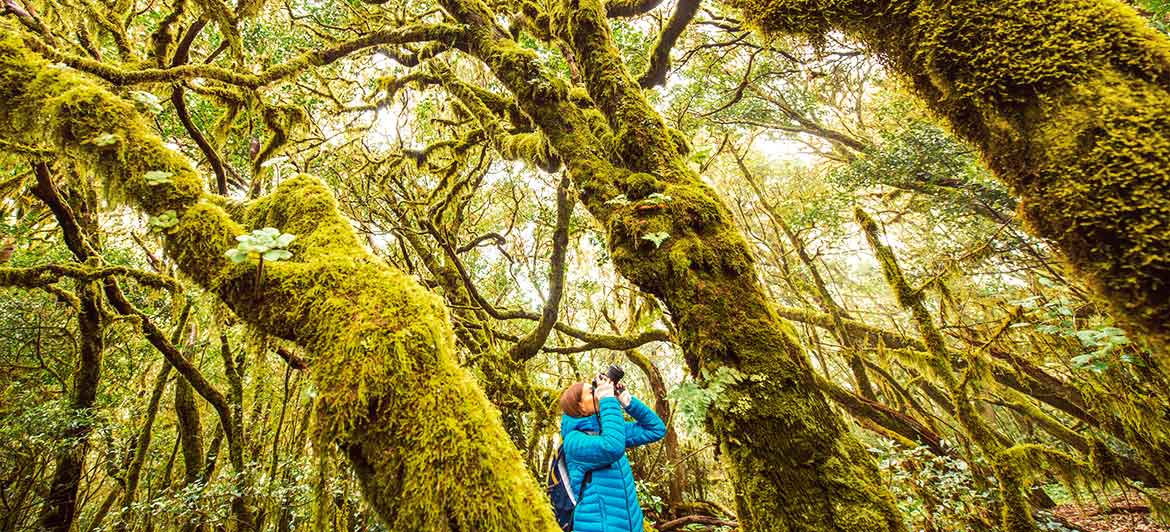 Is getting up close and personal with the wildlife high on your wish list of holiday experiences? If so, you'll find plenty of opportunities for monkeying around on a holiday in the Canary Islands.  In addition to their wonderful beaches blessed with year-round sunshine, top nightlife and dazzling restaurant scene, the islands also boast a host of truly brilliant animal attractions. The popular hotspots of Tenerife, Lanzarote, Gran Canaria, La Palma and La Gomera are all home to innovate zoos and wildlife parks, many of which feature exciting interactive experiences for kids and animal lovers of all ages.
If you or your little monkeys are animal mad, book a family hotel in Tenerife, Lanzarote, Gran Canaria or La Palma and come and visit some of these brilliant venues. Here's our guide to 10 of the best animal parks in The Canary Islands, guaranteed to create magical family holiday moments you'll never forget.
Tenerife
Loro Park
Amongst the best-known 'animal kingdoms' on the Canary Islands is the fabulous Loro Parque (Spanish for "parrot park"), a 33-acre zoo located within easy reach of Puerto de la Cruz on Tenerife.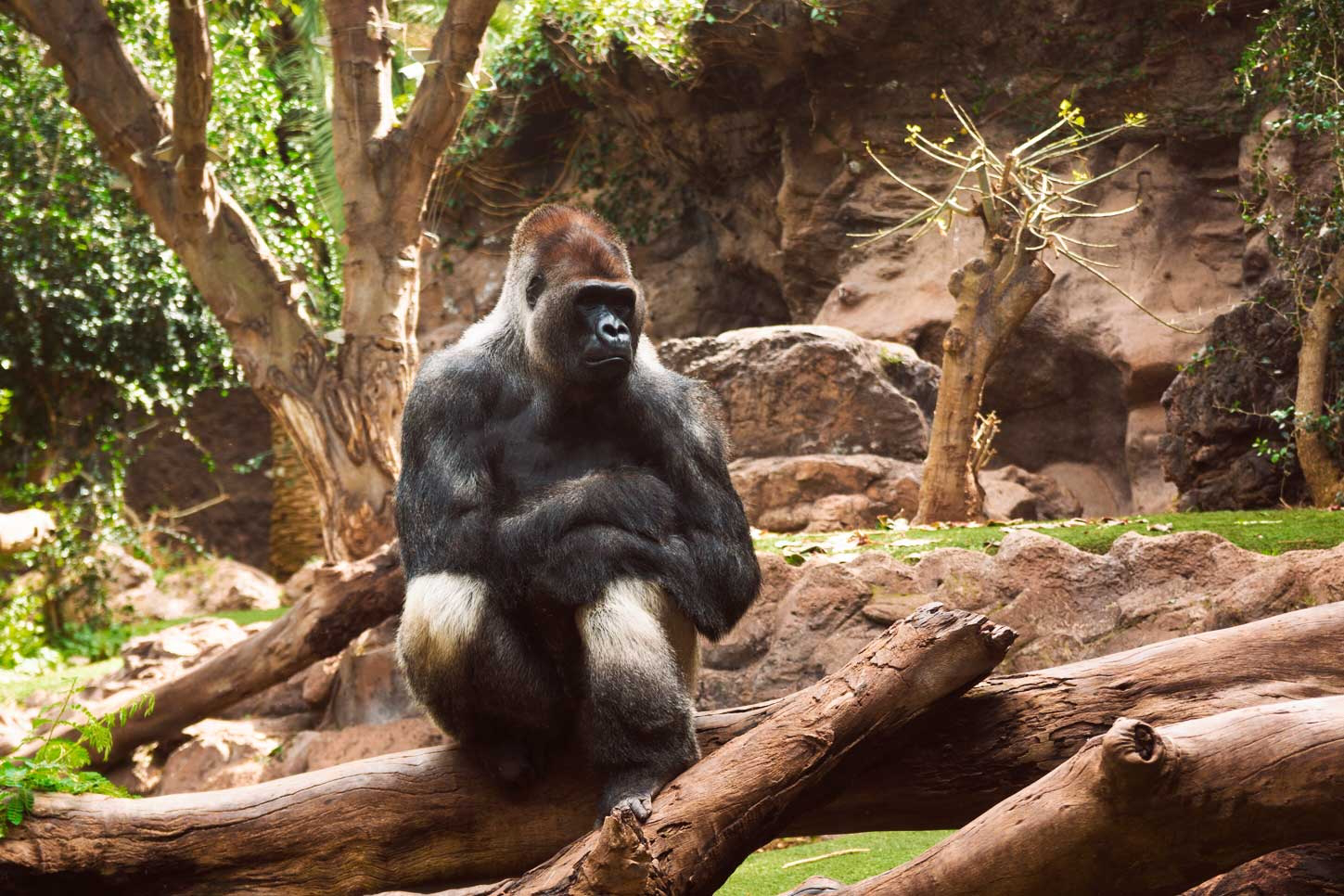 As its name suggests, the park was originally designed and created to be a magical sanctuary purely for parrots. A paradise for our feathered friends it surely is but the park has long since grown into a fully- fledged zoo that's home to numerous species of animals and an abundance of plant life that attracts a whopping 40 million visitors a year.  The star attractions include the great apes - chimps, gorillas; the big cats - jaguars, lions and tigers, as well as an intriguing community of sloths, otters and ant eaters, ever-curious and delight meerkats, reptiles, birds and sea life. Little ones will also have an absolute blast at the onsite adventure playground, Kinderlandia, where they can run and leap along bridges suspended in the trees, slide down and through tunnels and get their faces painted by the Kinderlandia fairy. For grown-ups the fairy magic comes in the welcome form of a well-stocked bar, where you can chill out while the kids run riot.
Monkey Park
What's even more fun than seeing animals up close? Feeding them!  At Monkey Park, situated a short drive from Tenerife's bustling resorts of Los Cristianos and Las Americas, the zoo keepers invite visitors to help out at chow time (with clear rules and safety controls to protect both animals and people, of course). This delightful spot bills itself as 'the smallest zoo in the world.' That may be so but its passion to protect endangered species of primates including titi and squirrel monkeys and lemurs from Madagascar is huge. In addition to meeting the monkeys, kids can also help to feed the resident parrots and the turtles.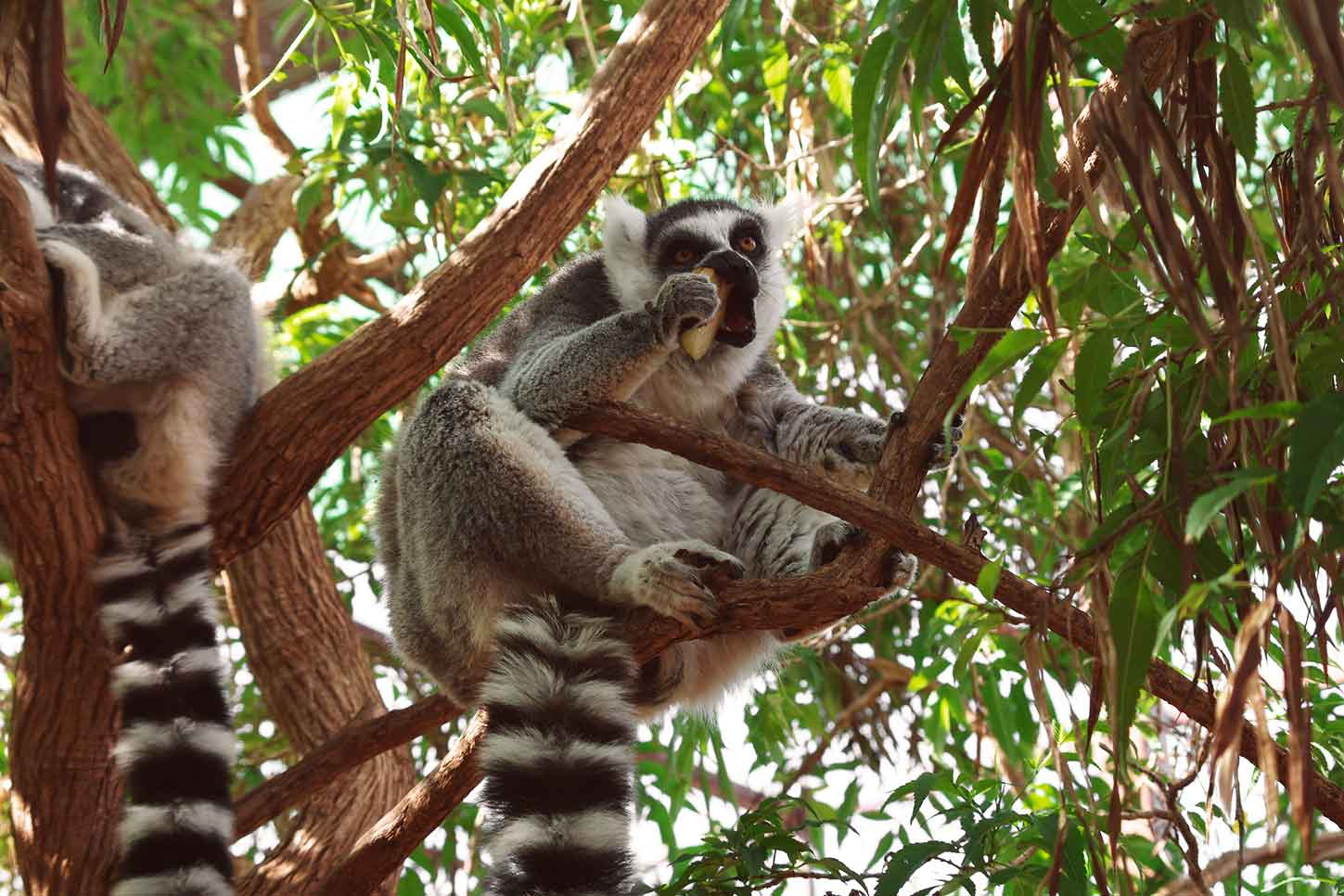 Las Águilas Jungle Park
For some serious rumbles and squawks in the jungle, this is a larger wildlife reserve with an astonishing number of primate species, including orangutans; all the big cats, including leopards, jaguars, lions and tigers, plus exotic and endangered birds, such as eagles and falcons; reptiles including crocodiles and caimans - and a very cute retinue of penguins. Situated in Arona, Jungle Park can be reached by a free shuttle bus service that runs daily from Los Cristianos and Playa De Las Americas.
La Granja Verde
La Granja Verde means 'green farm' in Spanish and this innovative farm that offers fun and educational activities for kids to interact with animals and learn about eco-friendly farming practices, is an absolute gem. Situated in the heart of the beautiful Valle de La Orotava, this substantial operation features a thematic farm with 16 breeds of livestock, including Canarian animal purebreds, many of which are at risk of extinction and a stunning horticultural plantation with more than 150 different crops. While kids will love meeting the locals and taking a tour, adults will adore the gastronomy 'lessons' - namely devouring the wares served up at the finca's two onsite restaurants, both of which create modern and traditional Canarian dishes made with home-grown produce. An excellent wine cellar adds to the culinary pleasure. And kids can also go on a camel ride around the grounds just outside the finca on a native breed of camel no less, but given their propensity to be somewhat stubborn there are also sweet little ponies for little kids to ride,too. 
Lanzarote
Racho Texas Lanzarote
Who wants to be a cowboy - or girl? For a taste of the ol' Wild West, it's time to hitch your wagon at the Racho Texas Lanzarote Animal Park. Here, you can saddle up and ride the ponies - and watch the resident cowboy pros put on shows of their skills with the lasso and then head off to explore the Gold Mine for treasure and let off steam in the splash zone. The park also hosts popular evening shows for families, including the Wild West Show where you'll be treated to a Texan BBQ and live music from the resident band, 'The Texas Bandits' and be taught dance moves by line-dancing troupe, 'The Dakotas.
'Ye-hah! If burning saddles is not your idea of fun, fear not - It's not all about horses. The animal park is also home to birds, sea life, including sea lions and dolphins, pot-bellied pigs, turtles, enchanting chameleons and slippery snakes.
Guinate Tropical Park
Get ready to explore a vibrant natural paradise teeming with a cacophony of exotic birds and extraordinary creatures. Located at the foot of the extinct volcano Monte Corona on the north-east of the island,  Guinate Tropical Park has recreated the natural habitats of more than 1,300 species which now flourish and thrive. It's a must-do experience for twitchers and anyone who enjoys close encounters with chatty parrots and macaws - in a beautiful landscape filled with babbling streams, stunning waterfalls and lush gardens.
Beyond the birds, you'll also see a meerkat den, and meet the resident penguins, which you can see in an underwater viewing area and at feeding time.
Gran Canaria
Camel Park
Did you know that camels were first introduced by the Castilians during their conquest of the islands around 600 years ago? And talking of camels, these 'ships of the desert' are the stars of their very own show at Camel Park, a super-fun park in the south of the island of Gran Canaria. Here, you can take a thrilling 45-minute adventure ride on a dromedary (single-humped) camel through the terrain of the Arteara gully, wending through lush palm groves and traversing sand dunes. It's not all about the intrepid - you can also enjoy a delicious lunch as part of the package and explore the pretty village of Fataga.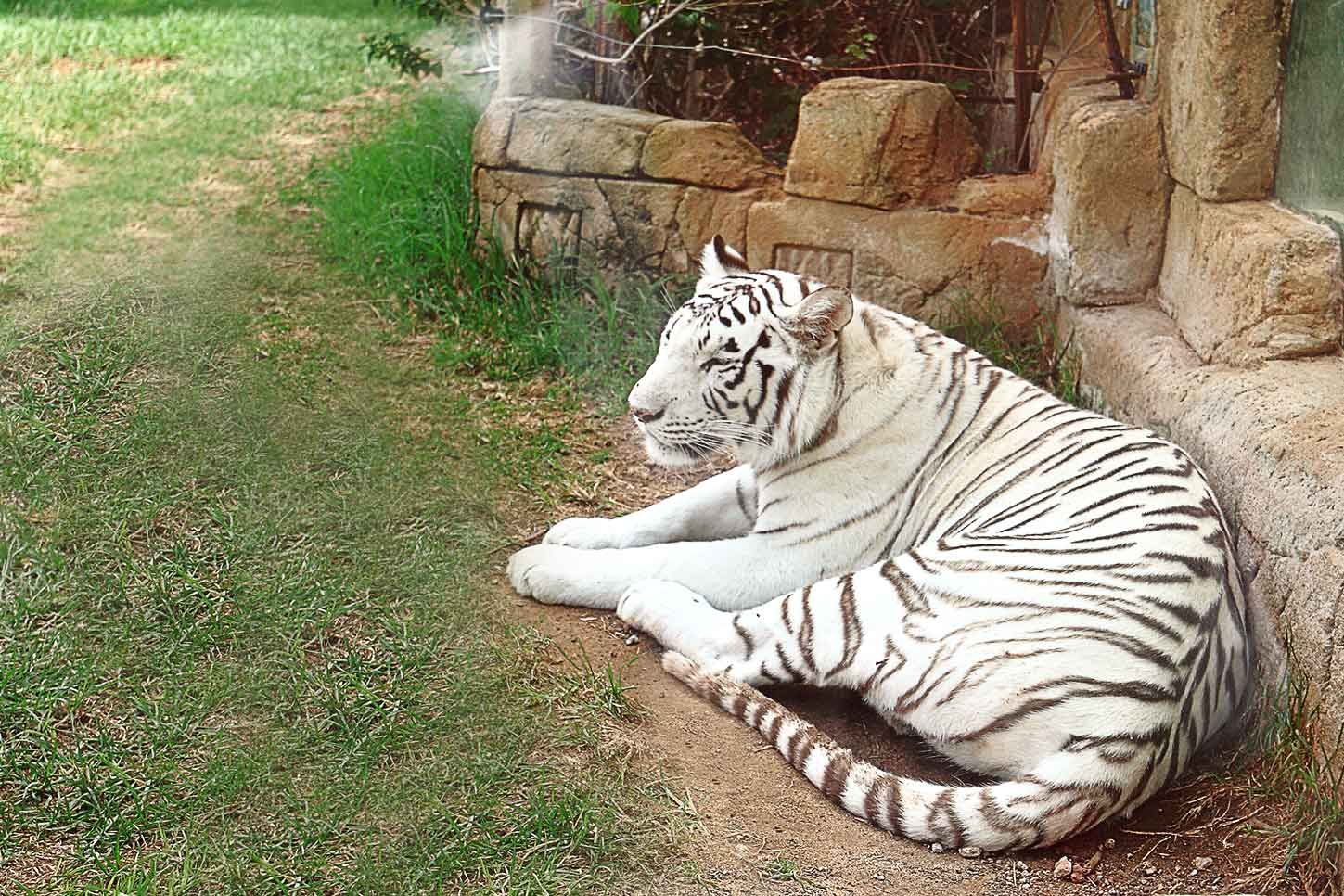 Cocodrilo Park
Time to make it snappy! You don't need to be much of a linguist to figure out that 'Cocodrilo' is Spanish for crocodile, and besides the signs and billboards that post the way to this fabulous park feature pictures of the residents that'll leave you in no doubt! However, Cocodrilo Park is a sanctuary for many other species too, including monkeys. In fact, it takes in stolen or found animals and also species bought as pets and then abandoned by their owners and works in association with SEPRONA (the island's Nature Protection Service). Situated in Agüimes, on the eastern side of the island, this is an interesting venue well worth a visit. 
La Palma
Maroparque
When it comes to conservation and providing sanctuary for rescued animals, Maroparque, a zoo set on a hillside in Brena Alta, a small town near Sant Cruz de La Palma, is an inspiration. Its precious guests (many of which are endangered species), include an extraordinary little family of albino kangaroos, as well as prickly porcupines, cute marmosets, not-so-cute crocodiles, ostriches, peacocks and parrots, flocks of birds of prey and a few cheeky monkeys. There's also a nice onsite restaurant when it's feeding time for your brood.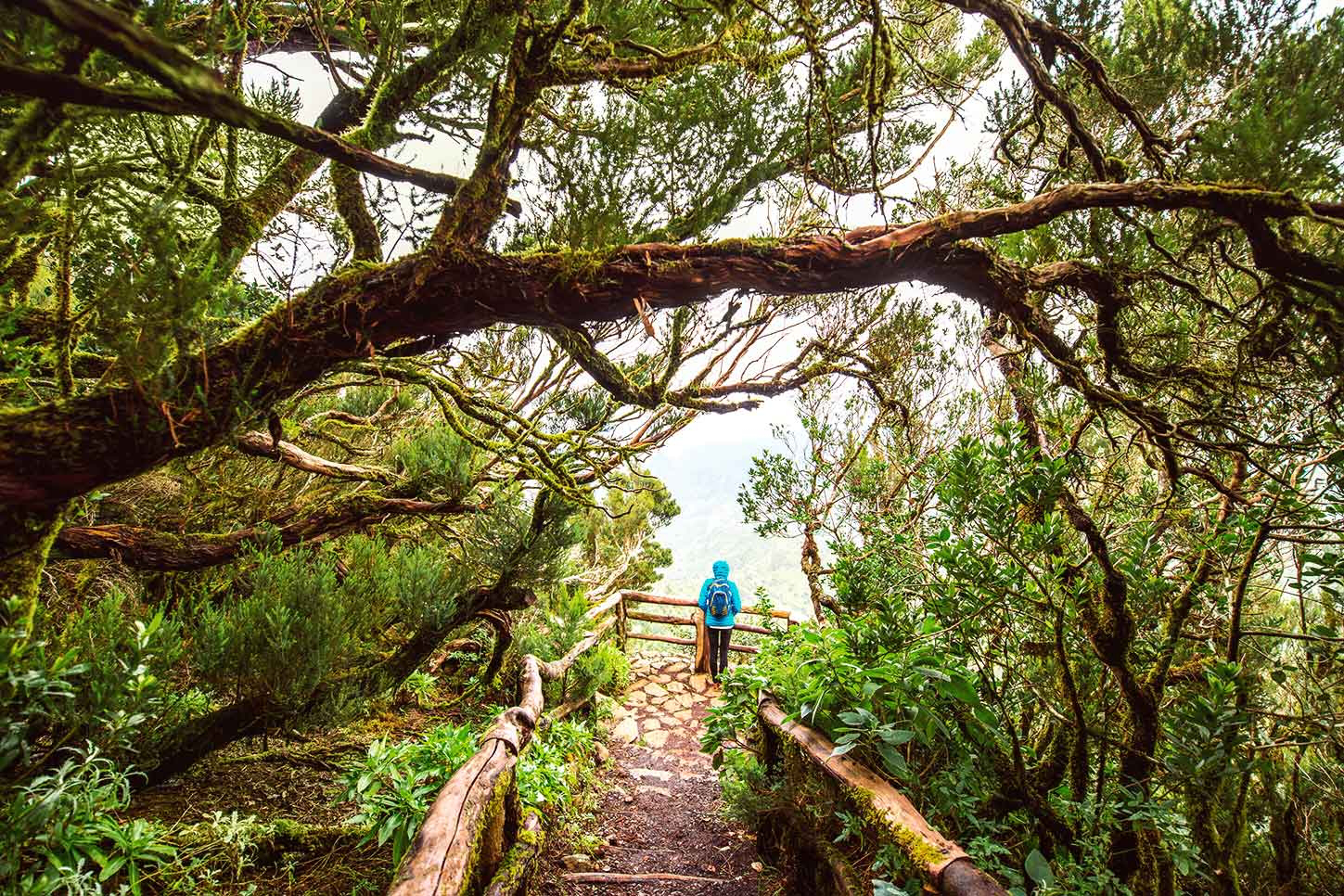 La Gomera
Garajonay National Park
Of all the Canary Islands, La Gomera stands apart as the undisputed peach of the archipelago when it comes to natural wonders and unspoiled landscapes and beaches. Lush, green and a world away from the modern resorts on the neighbouring islands, La Gomera is the top choice for walking holidays on the wild side, for hikers, mountain bikers and, of course, those who love to see animals in their natural habitats.
The extraordinary Garajonay National Park covers more than 10% of the whole island and is situated bang in the middle of a dense laurel forest, where the humid conditions allow many subtropical plant species to thrive. It's a UNESCO World Heritage Centre with a mission to protect both flora and fauna and a magical place to experience. Pack your binoculars and keep your eyes peeled for the two native star birds only found in the Canaries, the White-tailed Laurel Pigeon and the Dark-tailed Laurel Pigeon.