Discover Cozumel's Chankanaab National Park
Here are just a few of the activities and experiences you'll discover in Chankanaab National Park, one of the most popular Cozumel attractions.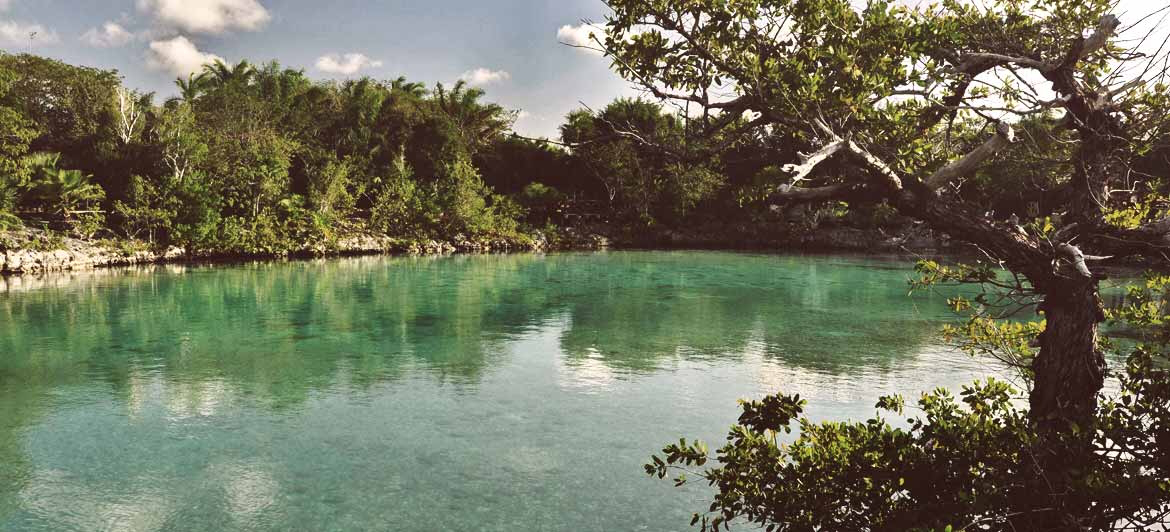 Declared a national park in 1980, Chankanaab National Park (pronounced shon-ka-nob) is packed with only-in-Cozumel eco-adventures. During your all-inclusive Mexican Caribbean vacation to the Occidental Cozumel and Allegro Cozumel, take some time to discover this incredible natural attraction, located just a short drive away from the downtown area and Cozumel cruise piers. Chankanaab National Park (also known as Chankanaab Adventure Beach Park) offers sparkling natural lagoons, beautiful white-sand beaches, dazzling wildlife and much more. Quite simply, it's the perfect place to spend a day exploring in Cozumel. Here are just a few of the activities and experiences you'll discover in Chankanaab National Park.
You can't come to Cozumel without finding out what's happening beneath the waves. Cozumel is one of the best places in the world for scuba diving and snorkeling – and Chankanaab is one of the best places in Cozumel to get your feet wet, so to speak. Chankanaab Reef is home to dazzling tropical fish and colorful coral. Keep an eye on the sandy ocean floor – you may spot sting rays down there! Boasting dive depths of 50 to 90 feet, Punta Sur Reef is another Cozumel scuba diving gem. One of the most famous dive sites here is known by the ominous name Devil's Throat (La Garganta del Diablo). This underwater cave formation is a "must-dive" for advanced scuba divers. You'll swim through a dramatic red coral formation, surrounded by all kinds of marine life. Get there early to see the most marine life!
Cozumel scuba diving tip: If you want to experience even more Cozumel scuba diving excitement, Allegro Cozumel's Ultimate Dive Experience package is for you. It includes one free boat dive and tank per day for up to three divers (additional tanks at a special rate), accommodation at an exclusive section of the resort close to the beach, as well as additional perks. Dive enthusiasts visiting the destination can also enjoy a unique night diving tour bookable via the property's on-site dive shop, which allows divers to see various creatures that hide from the daylight.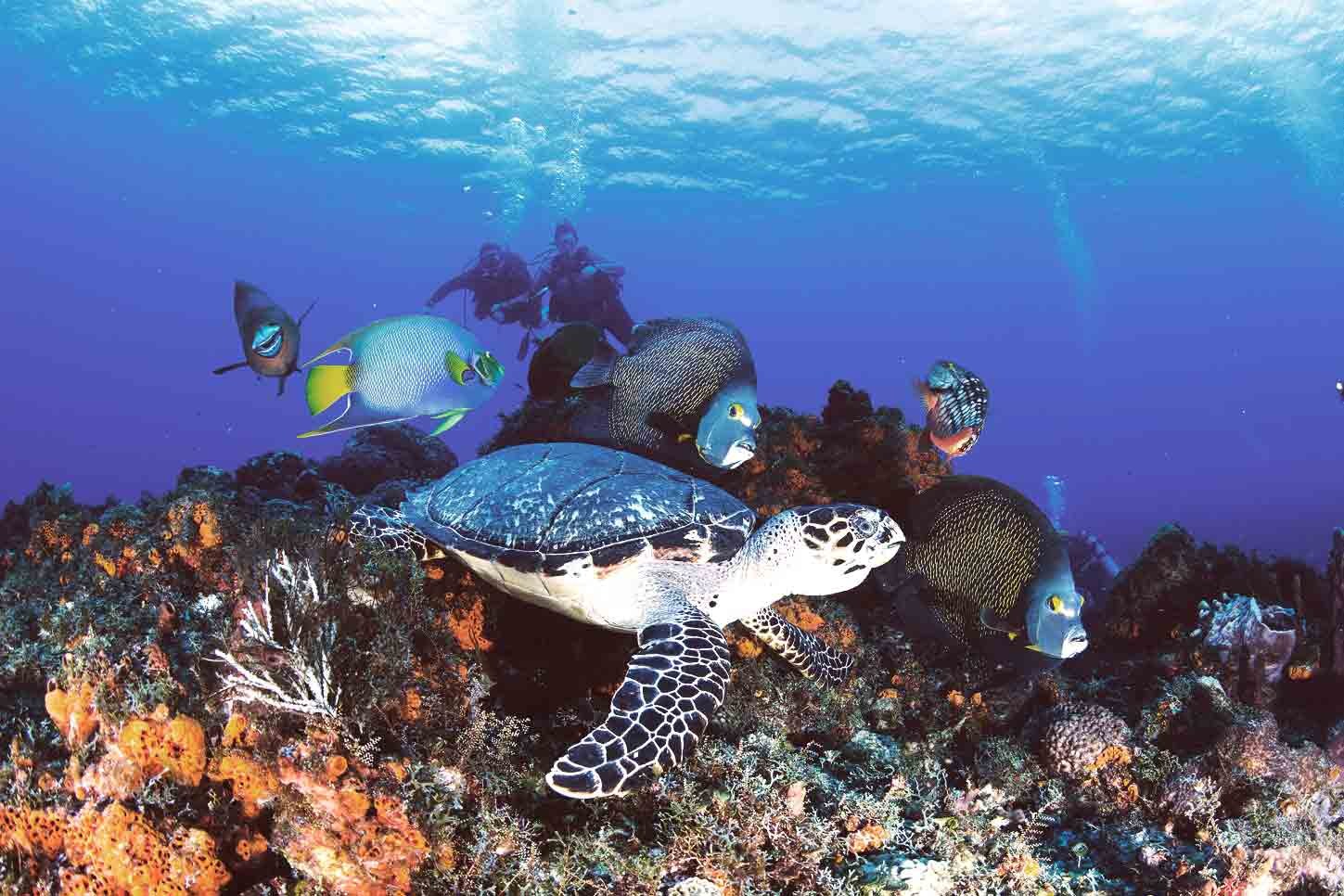 Chankanaab natural lagoon
The aquatic fun at Chankanaab continues with the park's incredible natural lagoon, which is fed by underwater caves. In fact, the name Chankanaab comes from a Mayan word meaning "little sea" – a reference to the Chankanaab natural lagoon. Located just steps from the beach and sea, the salt-water lagoon is a large expanse of beautiful turquoise water. It's one of the most beautiful sights in all of the Caribbean, with a sparkling waterfall framed by lush greenery and tropical flowers. The waters of the Chankanaab lagoon are astonishingly clear. You'll be able to see colorful tropical fish, such as parrotfish, swimming amidst the pristine marine scene. Also, keep an eye out for iguanas, who hang out near the shore of the lagoon.
Chankanaab travel tip: Just looking at Chankanaab lagoon's tranquil water is sure to give you a little peace of mind. But if you want to relax even more, book a massage in one of the private cabanas that surround the lagoon. It'll leave you feeling restored, rejuvenated – and ready to keep exploring Chankanaab!
Chankanaab tequila tasting
Mexico's signature spirit is tequila. And you can get a crash course in everything tequila at Chankanaab. Available for an added cost, The park's tequila tasting gives you the chance to sample several different tasty varieties. Salud!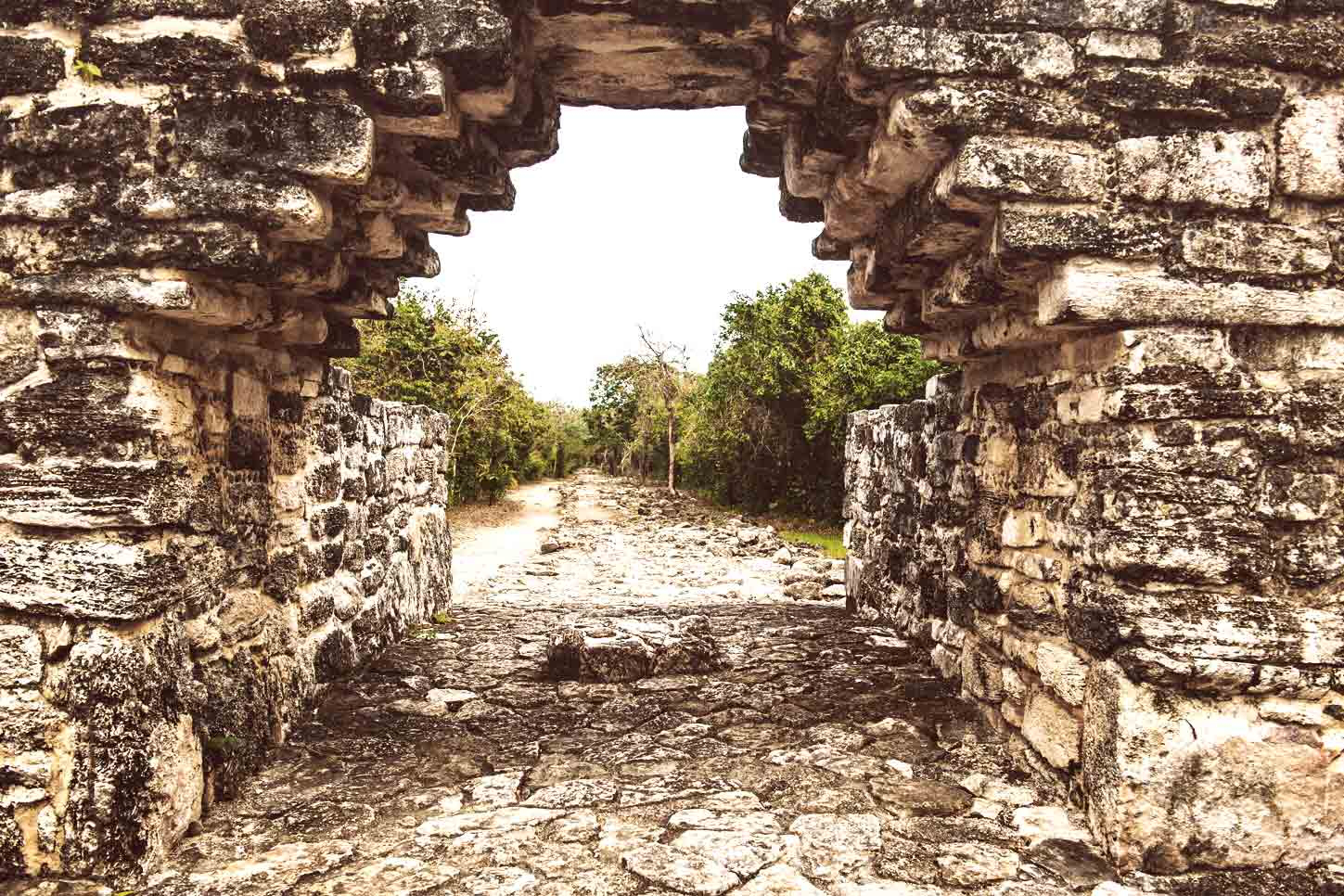 Cozumel's rich Mayan heritage comes to life at Chankanaab National Park. Don't miss your chance to explore the San Gervasio Archaeological Site, where you'll find beautifully preserved ruins that stretch back thousands of years. This was a place of immense importance to the Mayans. Scholars have discovered that thousands of women made a pilgrimage here every year to praise the goddess Ixchel, who represented fertility and childbirth. As you explore San Gervasio, be sure to check out the structure known as Manitas, so named for the centuries-old handprints on the interior walls.
Chankanaab travel tip: At Chankanaab, you can take a guided Mayan tour through a beautiful jungle, which features an array of expertly reconstructed Mayan art.
Chankanaab National Park details
Website: https://www.cozumelparks.com
Address: Pedro Joaquin Coldwell #70 Col. Centro C.P. 77600 Cozumel Quintana Roo, México
Admission: $21.00 US Dollars for adults; $14 for children 3-11 years old (Every entrance fee contributes in maintaining and creating a varity of social and ecological programs that benefit Cozumel island)
Contact: (987) 87 21522 | (987) 87 20093 | reservas@cozumelparks.org | mercadotecnia@cozumelparks.org
Bonus Cozumel travel tip: Adventure awaits at Punta Sur Ecological Park. Here, you'll find 247 acres of ecotourism experiences. Get up-close-and-personal with a wide variety of wildlife, from tropical birds to crocodiles. Wander along sandy beaches, discovering tide pools that brim with life. And of course, climb to the top of the majestic Celerain lighthouse at Punta Sur. You'll be rewarded with some of Cozumel's most spectacular views.