First-class football holidays in Spain
FC Barcelona or Real Madrid? Check out the top football holidays in Spain, experiences and stadium tours for fans of the beautiful game.
As the illustrious home to two of the biggest and most legendary European football clubs, FC Barcelona and Real Madrid, football holidays in Spain are an absolute must.
Football fanatics will be in their ultimate paradise when holidaying in Spain, where they can turn their city break to Madrid or Barcelona into a football extravaganza. Take a tour around two of Europe's largest football stadiums, Camp Nou and Santiago Bernabéu Stadium, show off your footballing skills and participate in an exclusive summer camp or experience a live football match and watch some of the biggest footballing giants and legends battle it out right in front of your eyes.
Follow your passion to Spain and check out the ultimate football lover's guide when exploring the country's wonderful cities.
Visit Spain's iconic football stadiums
Camp Nou has been the home to Spanish champions, FC Barcelona, since its completion in 1957 and is the largest stadium in both Spain and Europe with its whopping capacity for 99,354 spectators. Embark on a once in a lifetime experience with a tour around the world-renowned stadium, where the biggest footballing icons play week in and week out. The tour allows you to experience the thrill of walking out onto the Camp Nou pitch, explore the special area designated to Barcelona legend Lionel Messi and visit the FC Barcelona Museum, which showcases all of the club's trophies and glorious history. The FC Barcelona Museum is also the second most visited museum in the city, attracting approximately 1.2 million visitors a year.
If there's one thing you should invest in as a football fan in Madrid, it's a visit to the Santiago Bernabéu Stadium, home to the Spanish giants Real Madrid. Whether you opt for a stadium tour or you're lucky enough to see the hometown heroes playing a match right in front of you, the experience will be unforgettable.
The tour will offer you a panoramic view of Europe's third largest football stadium, which hosts 81,044 spectators. Visit the royal box, the player's dressing room, the tunnel and the trophy hall where you can discover the club's remarkable history. As one of the most prestigious football venues in the world and one of Madrid's most visited attractions, this stadium tour is a must.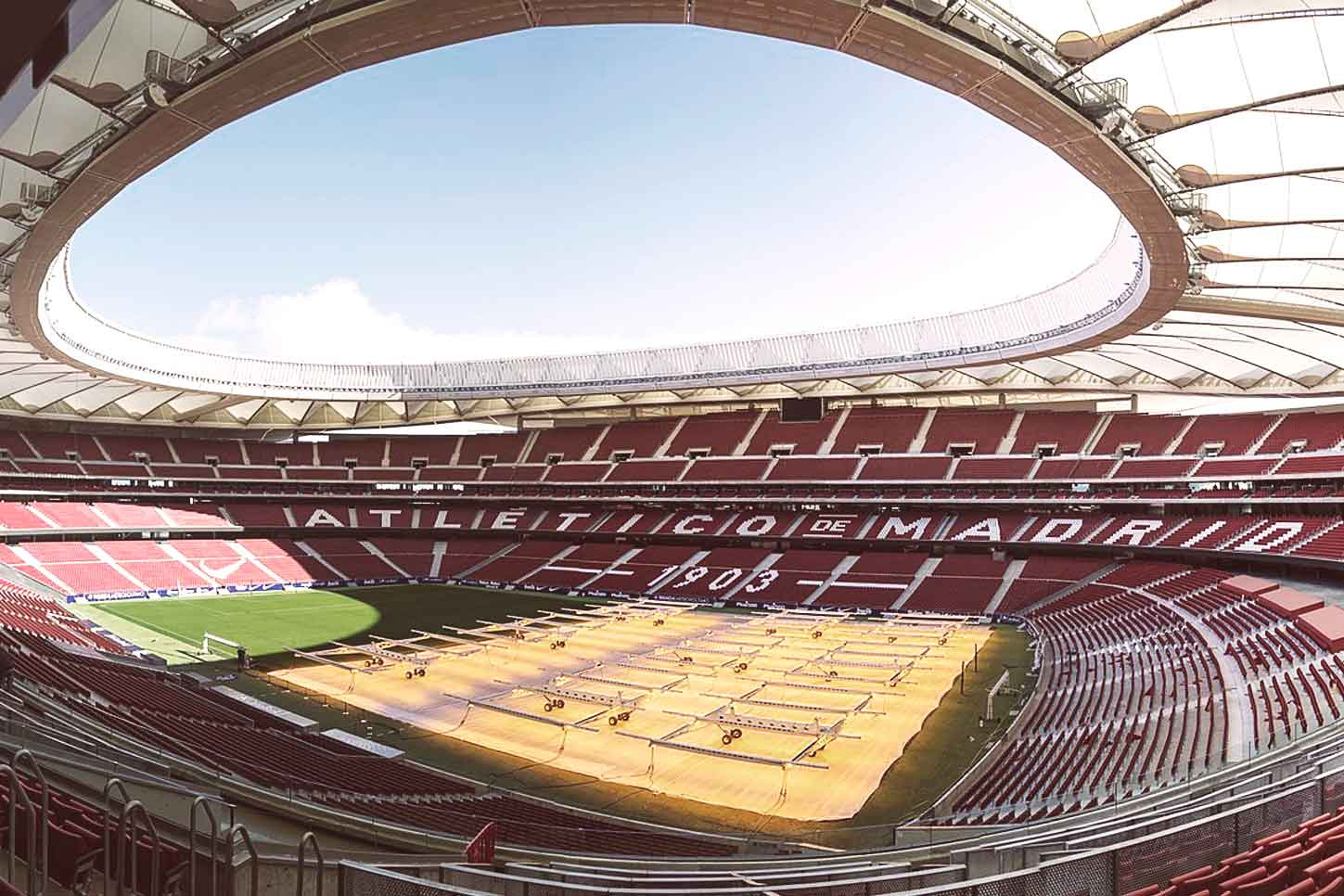 Another stadium that is well worth a visit is Atlético Madrid's Wanda Metropolitano – the home to Real Madrid's ultimate rival team. As the first stadium in the world to be entirely fitted with LED lighting, this football hub is a spectacular sight to admire along with having an atmosphere like no other. 
Watch a La Liga match live
If you're a true footy fan, it goes without saying that watching a live LaLiga football match is a once in a lifetime opportunity that you should seize on your travels to Spain.
As the top football division in Spain, which boasts two of the world's best and most famous teams – Barcelona and Real Madrid – LaLiga is the spectacle of the Spanish football league. Buy tickets during the football season between August and June and watch the biggest football legends in action, including the likes of global icons Lionel Messi and Cristiano Ronaldo. LaLiga features a spectacular range of top Spanish teams, including Sevilla FC, Valencia FC and Atletico Madrid, just to list a few, so you can be sure to get your football fix whatever your whereabouts in the country.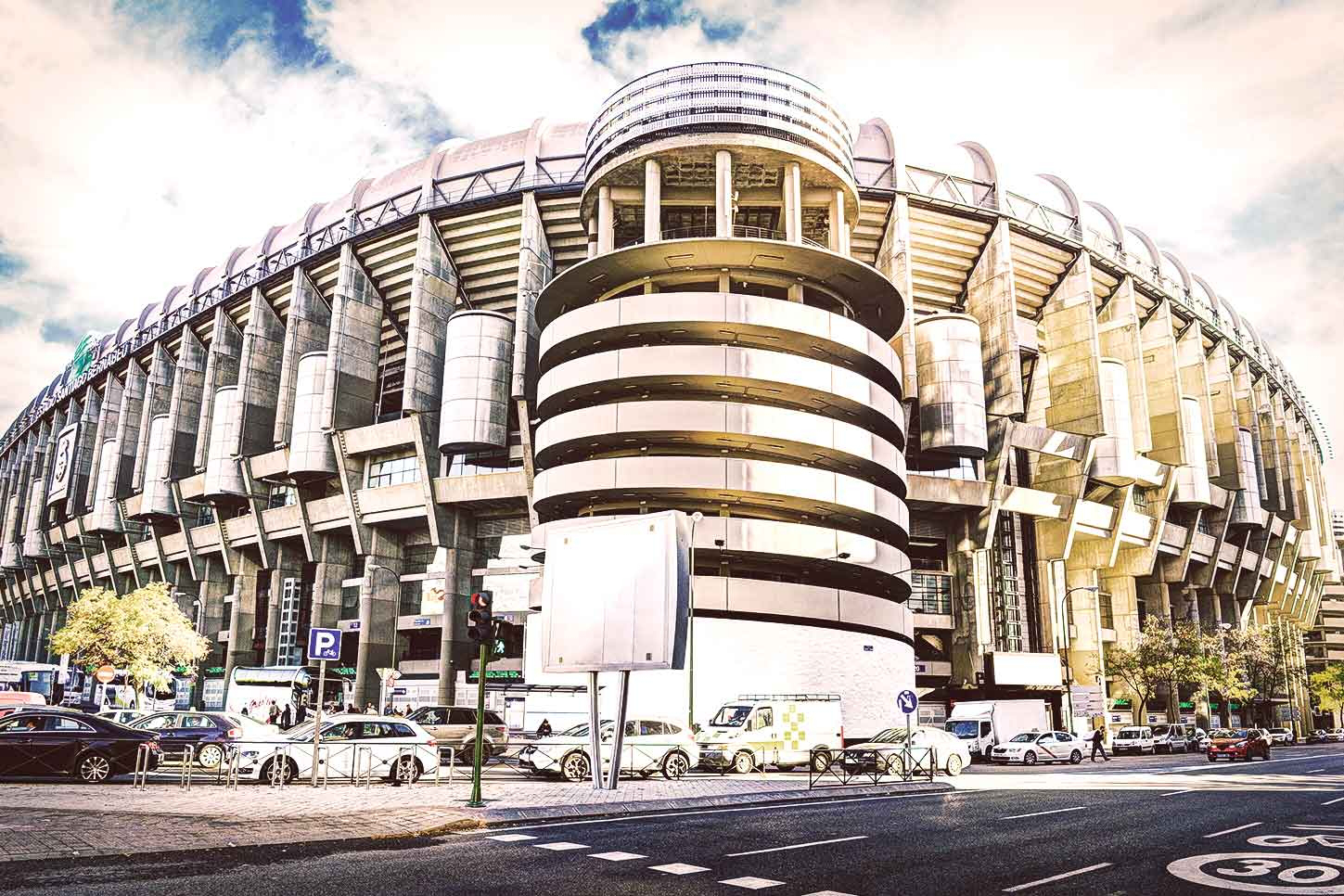 Real Madrid Summer Camp
Every year during the summer months, the Real Madrid Foundation offers boys and girls between the ages of 7 and 17 the opportunity to experience the best coaching programme at their summer football camps. These extraordinary camps will allow your children or teenagers to become accustomed to a great Spanish culture, make new friends from all over the globe, develop their football skills and, of course, learn some fascinating new ones.
With 3000 kids of 80 different nationalities participating in 2017, the camps are clearly a big hit with football lovers. The experience also features a diverse programme of recreational and educational activities that are aligned to the values of Real Madrid, with the objective of educating children based upon the five ethical pillars of the iconic club: team work, leadership, respect, self-control and hard work.
There are different camps available depending on ages and abilities. The 'High Performance Residential Camp' and 'High Performance Day Camp Sessions' are aimed at children between 9 and 17 years-old who belong to a hometown football club, where you will receive more intense coaching by high qualified coaches who will help to improve your skills and technique. You will also get an extra hour of football practice or theory a day compared to the other packages. 'Residential Camp Sessions' are on offer to players of all levels between 9 and 17, while 'Day Camp Sessions' are available for 7 to 13-year olds.
If you have kids that are football mad, then register them here for the ultimate summer camp experience.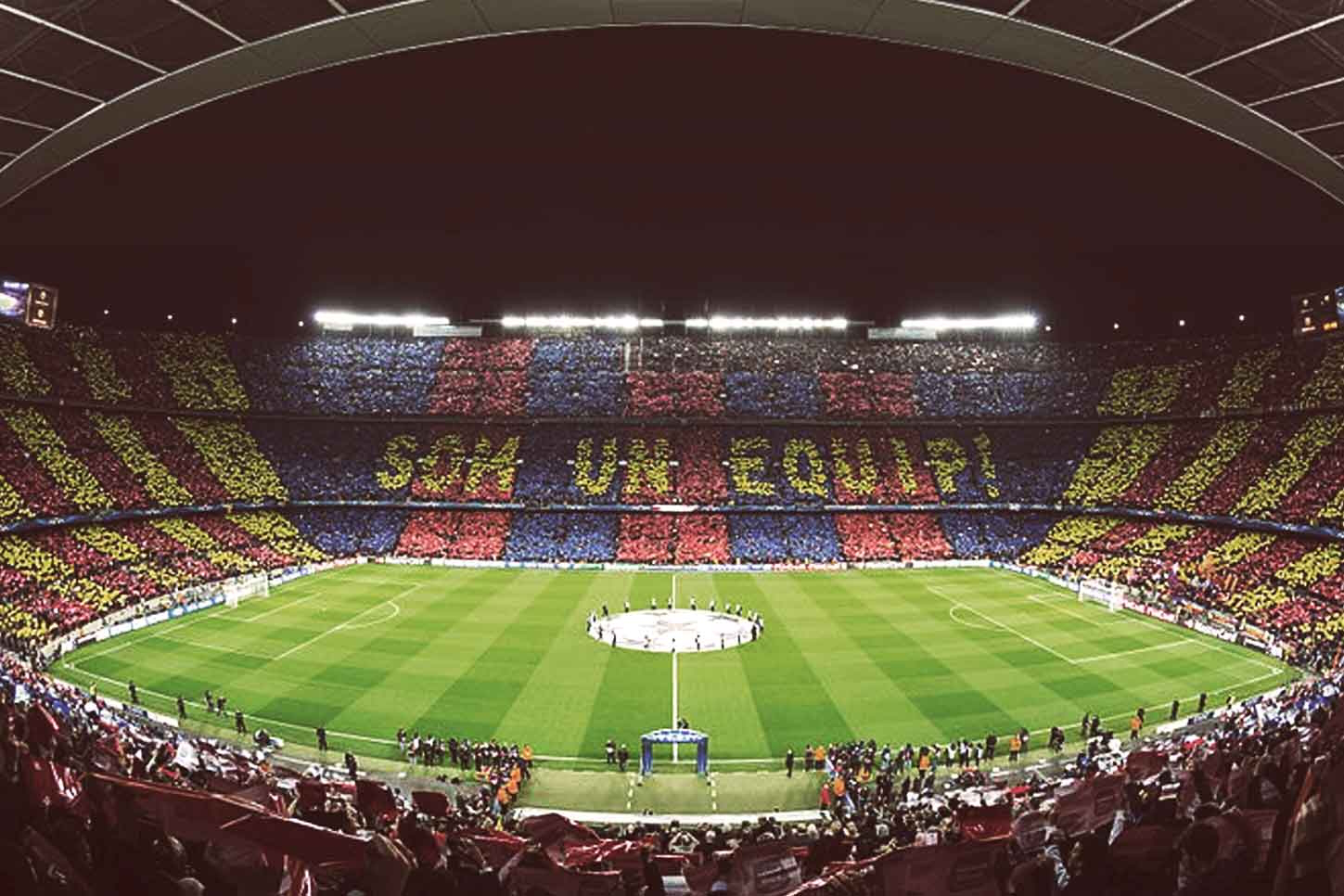 Barcelona Summer Camp
The official FC Barcelona summer camp, FCBEscola, is a unique and exciting opportunity for boys aged 11 to 17, where you can experience specialized football training through an official partnership with the world's most successful, recognised and legendary football team and their expert coaches. Enjoy exclusive access to FC Barcelona's training methods at their official home in Spain. You'll play at the Ciutat Esportiva (training ground and academy base of FC Barcelona), visit the Camp Nou, and have football workshops to learn about Barcelona's strategies, tactics, pre- and post-game analysis, and sports nutrition and psychology.
Likewise, the FCBEscola girls-only football camp is for children between 12 and 17 years-old, where you can participate in an exclusive eight-day experience and receive intense football training at FC Barcelona's professional club's facilities, participate in a tournament and receive a visit from a current FC Barcelona Women's team player.
Train like champions this summer for the ultimate and most exclusive football experience. 
Looking for somewhere to stay near the homes of the footballing giants? Check out the latest deals at Barceló Torre de Madrid just 20 minutes away from Santiago Bernabéu, or Barcelona's Barceló Sants, less than a 10-minute drive from Camp Nou.