How to eat like a local in Ibiza
Looking for the best local food in Ibiza? Check out the island's most charming restaurants where you can eat delicious traditional dishes with the locals and experience the Ibiza food scene like a native.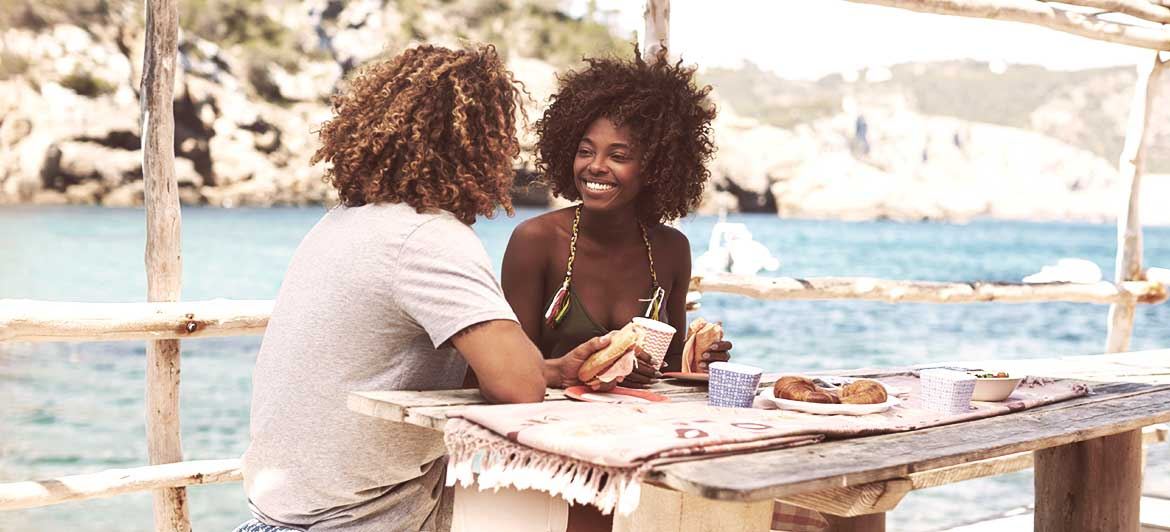 Looking to escape the tourist hotspots and find the best local food in Ibiza? Luckily, Ibiza is brimming with some of the finest traditional restaurants where travellers from all over the world can experience the Balearic food scene like one of the locals.
Ibiza is renowned for its boisterous nightlife and its stunning beaches, but another thing the island can also always provide is an exceptional gastronomic experience to delight the most discerning of foodies.  If you're not sure where to eat in Ibiza, or even what to eat in Ibiza, then here are some top tips for your travels.
Rather than dining in the most extravagant venues on the island, or looking for the trendiest places in town, why not indulge in the residents' favourites and get a taste of their local delights?
Check out our pick of the hottest restaurants and café's where you can indulge in the best local food in Ibiza... 
Locals Only
Locals Only is a pleasant venue situated in Plaza del Parque in Ibiza Town with a delicious menu comprising dishes made from local produce, giving guests an exclusive farm-to-table experience.
This exquisite cuisine is of Mediterranean influence, with much Italian flair, deriving from the owner, Tito Piazza, who inherited Italian recipes from his parents. Tito has created an atmosphere where diners from all over the world are welcomed and feel at home, while they indulge in the unique and authentic Ibiza flavours that the restaurant has to offer.
Locals Only is open all day from12:00- 01:30, serving coffees, cocktails, brunches, lunches and dinner, depending on what you wish to savour. It also features a gorgeous outdoor terrace, which is the ideal setting for an afternoon of wining and dining and soaking up the Ibiza sunshine. The extensive wine list is 50% Spanish and 50% Italian and French, providing a wide yet sophisticated variety to choose from.
This is one of the most popular restaurants amongst the locals but is also highly accommodating to tourists from all over the globe.
Comidas Bar San Juan
Located just a few minutes' walk from the port in Ibiza Town, Comidas Bar San Juan is a family-run business that is adored by the locals. This unpretentious tapas bar is completely diverse from Ibiza's trendy and chic venues and provides its customers with a truly authentic dining experience.
Offering a traditional Spanish menu, here you can savour some of the finest local dishes, from Spanish tortillas to fish, to calamari, to paella. A decent bottle of wine can be bought for approximately 20 euros, with house wines on offer for much less.
This is a must eat in Ibiza venue if you're looking for somewhere cheap and cheerful, and an ideal location if you want to escape the uber glam side of town.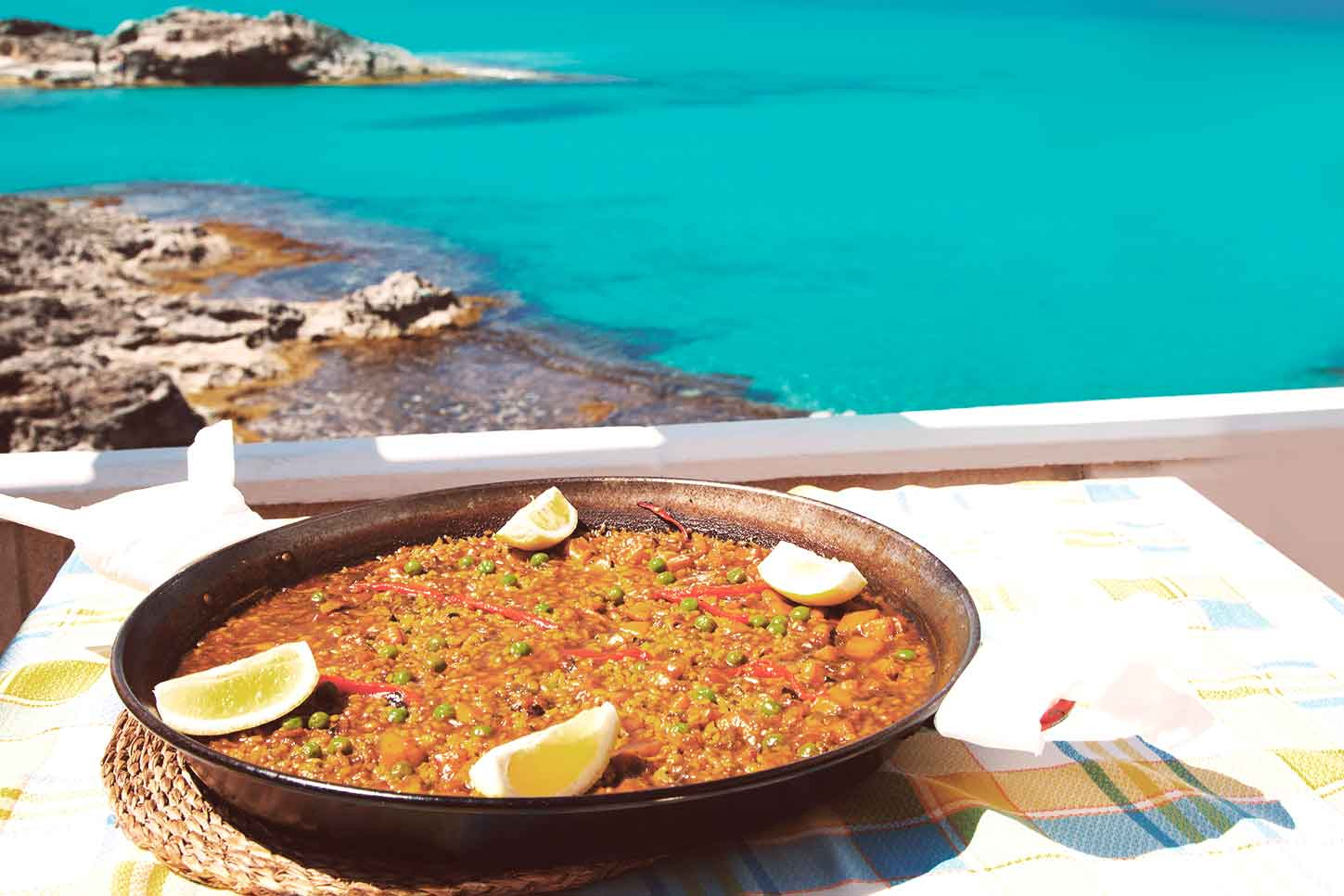 Can Terra Ibiza
Can Terra Ibiza is a fresh and trendy hot spot serving some of the finest tapas in town - it's always bustling with customers and highly recommended by the locals.Can Terra serves up a delicious and top-quality gourmet selection, including tapas, skewers, fish and superb meat entrées. The restaurant is renowned for its entrecôte (premium cut steak), which goes down a treat with a glass of its finest red wine.
An outdoor terrace is also located at the back of the building with a few outdoor tables – the ideal spot for guests to sip on a gin and tonic, relax and soak up the sun. Arriving early to Can Terra is highly recommended to avoid missing out, as visitors are unable to make reservations.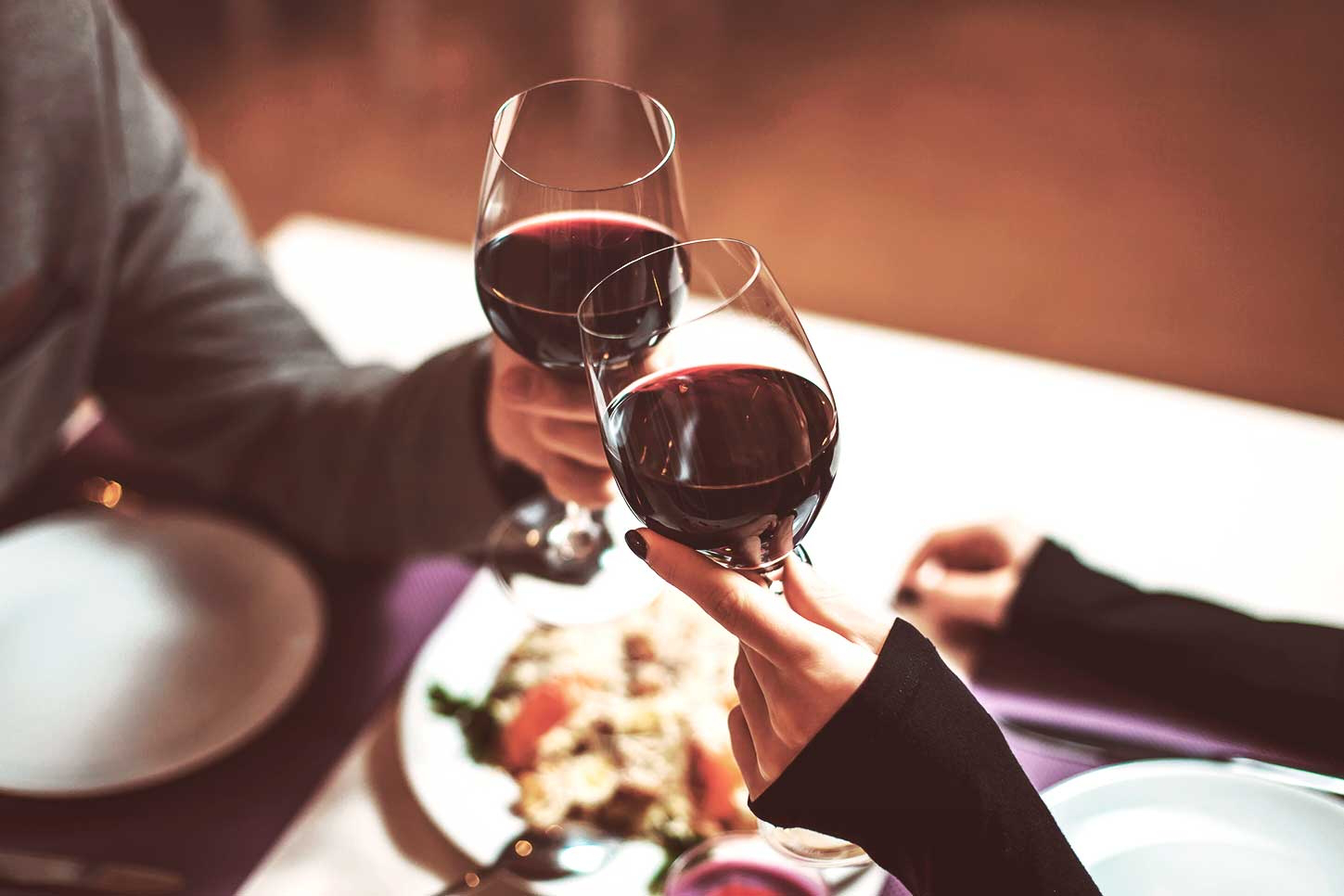 La Paloma
If you head out of Ibiza town into San Lorenzo, a little village in the centre of the island, you'll come across a beautiful little spot called La Paloma, where all of the locals flock to. This family-run restaurant offers the most exquisite Mediterranean cuisine with a home-style Italian twist, inspired by family recipes.
The menu is extensive, offering a feast of fish, steak, burgers and salads, but its stunning surroundings are what make the venue a hit with the locals.
Its endearing décor makes it the prettiest of settings, with fairy lights and candles elegantly dotted around. There is also a lovely garden area which is perfect in the summertime, where guests can dine in an outdoor candlelit area, filled with citrus flowers and Mediterranean plants.
La Paloma Café is also an excellent choice for breakfast, where you can savour their freshly-baked bread and sip on a morning smoothie or coffee.
Passion Café
The Ibiza locals are more than likely to mention Passion Café as one of the best places to eat in Ibiza, particularly if you've hit the nightclubs the night before and are looking to cure the hangover.
This venue boasts one of the healthiest menus on the island, with an impressive range of smoothies, juices, salad, and wraps on offer. Their extensive menu is predominantly based around organic ingredients and raw, vegetarian and vegan foods, but they also deliver some of the finest meat and fish dishes.
This mouth-watering menu will definitely deliver the goods if you're looking for a health kick on the island, and 'morning after the night before' sustenance for Ibiza party-goers.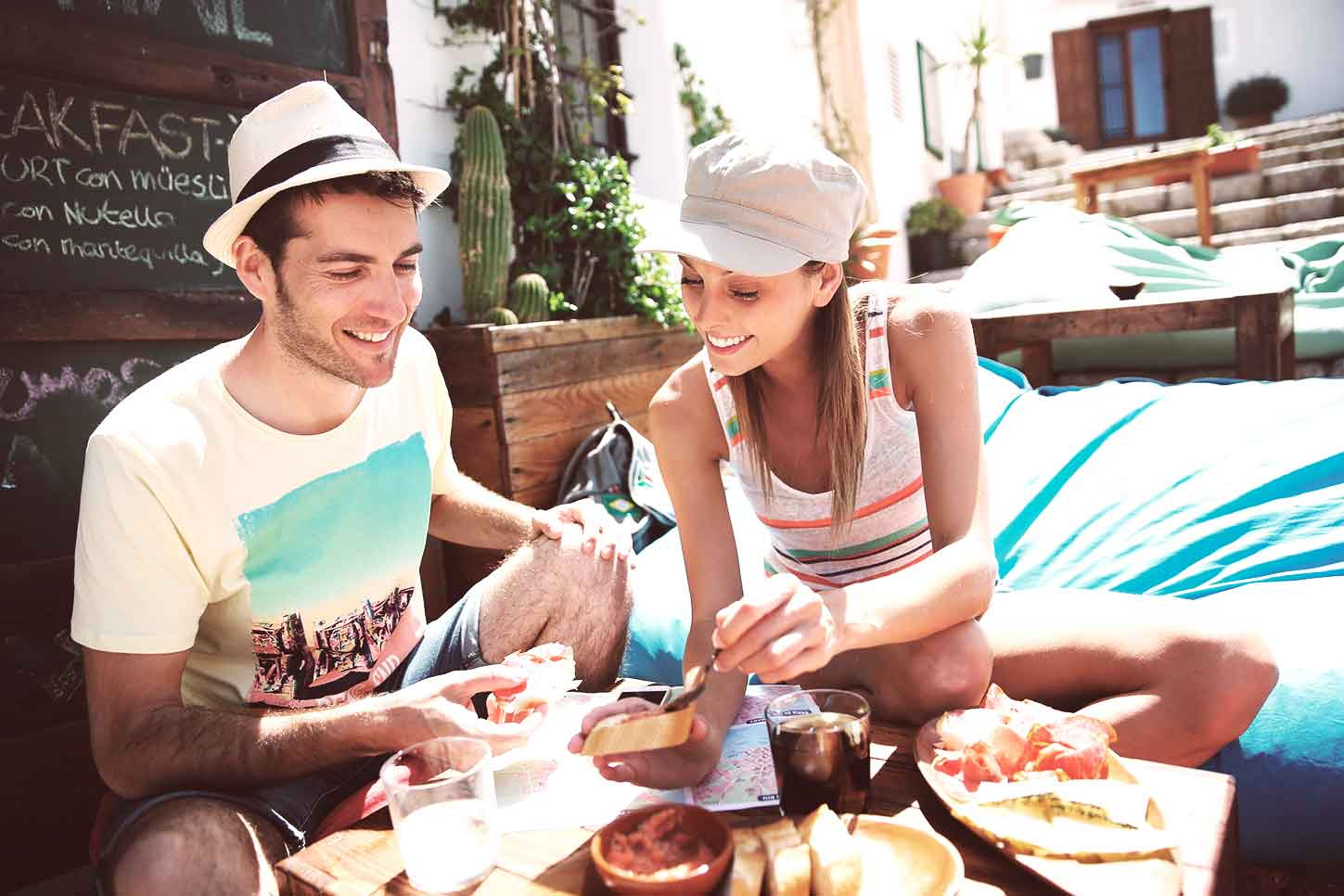 Can Tixedo Art Café
Looking for a hot tip for a cool place to eat in San Antonio? Just a 10-minute drive from the tourist hot spot, Can Tixedo Ar Café is a widely popular destination for the locals, and those looking to avoid the tourist trap. The venue is half café, half art gallery and has ever-changing art exhibitions, as well as regular live music.
Can Tixedo offers a variety of traditional high-quality tapas, and has a tasty menu for vegetarians. It also has outdoor tables that are perfect if you're looking to lounge under the sun and savour on a selection of delicious foods, making Can Tixedo the perfect location to appreciate food, drinks and art all year round. 
Feeling hungry? Book your Ibiza hotel in time for Summer 2018.