Everything you need to know about Semana Santa in Andalusia
In Andalusia, Easter is a very big deal! Find out about the history of Semana Santa, and how to experience Easter celebrations in Spain.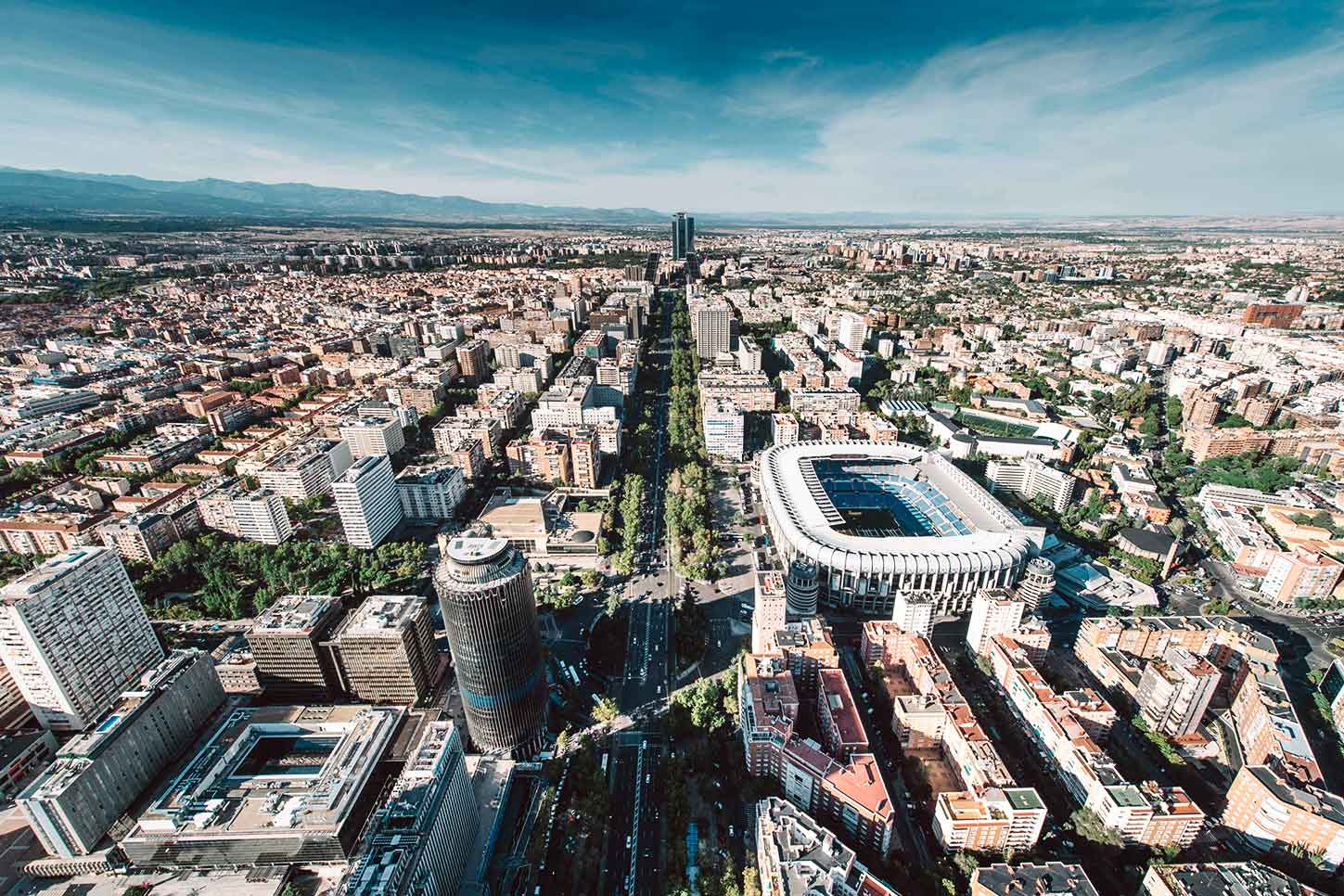 Have you ever seen photos of the parades that take place in Spain every Holy Week, or Semana Santa? You know, the ones with people wearing pointy hats and robes that look, to the untrained eye, worryingly like something a certain white supremacist group would wear?
Not to worry. There's no link between the two. The celebrations that happen all over Spain during Semana Santa every March or April are a religious tradition that has been taking place since the 16th century. It's an intense, moving experience that many Spaniards are still extremely passionate about, especially in the south of the country, in the region of Andalusia.
If you don't mind crowds and a fairly overpowering smell of incense, Semana Santa in Spain can be an incredible cultural experience, and a lot of fun, too!
If you're intrigued about the Easter celebrations in Spain, then read on for an explanation of where the tradition comes from, how it's celebrated in Andalusia in the modern day, and the pluses and minuses of planning a trip at this time of year.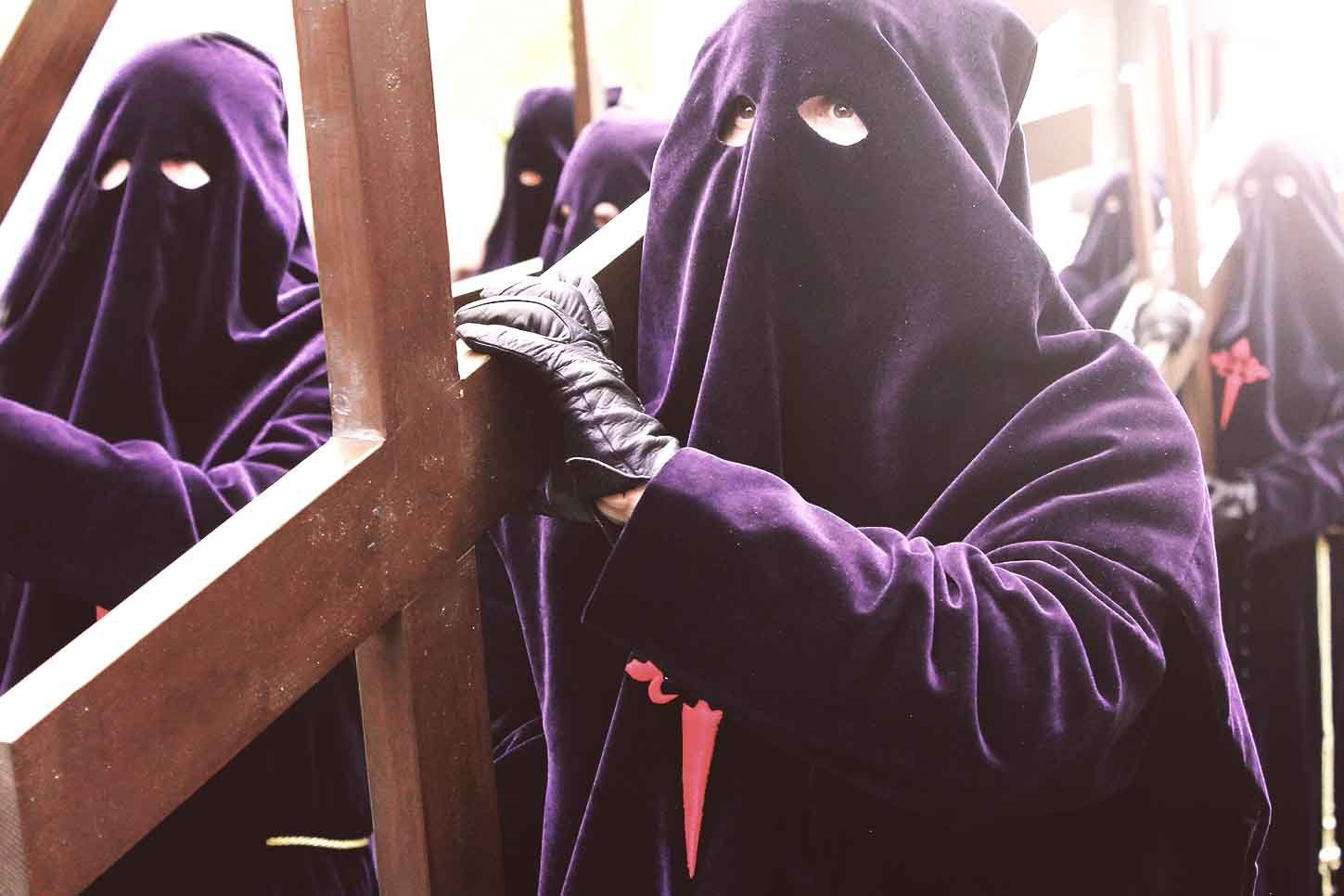 Where did the Semana Santa traditions come from?
Semana Santa as it's celebrated today was born in the 16th century. It was the idea of the Catholic Church, as a way of explaining the story of the Passion of Christ to non-religious folk.
Throughout the week, parts of the story of the crucifixion and resurrection of Jesus are told through different processions.
In case you're still a bit concerned, rest assured that the KKK didn't take their inspiration from the outfits worn during Holy Week in Spain.
Unfortunately for the faithful in Spain, it's all just a coincidence. The KKK has no connection to this Roman Catholic tradition. They merely wanted a white costume, to represent skin colour (in Spain the robes are worn in many different colours), that would make them look ghost-like and cover their faces, so no one would know who the perpetrators were.
No one is entirely sure why Spanish participants in Holy Week wear pointed hats, but faces are covered to represent mourning for the death of Jesus. They're taken off on Easter Sunday to celebrate the resurrection.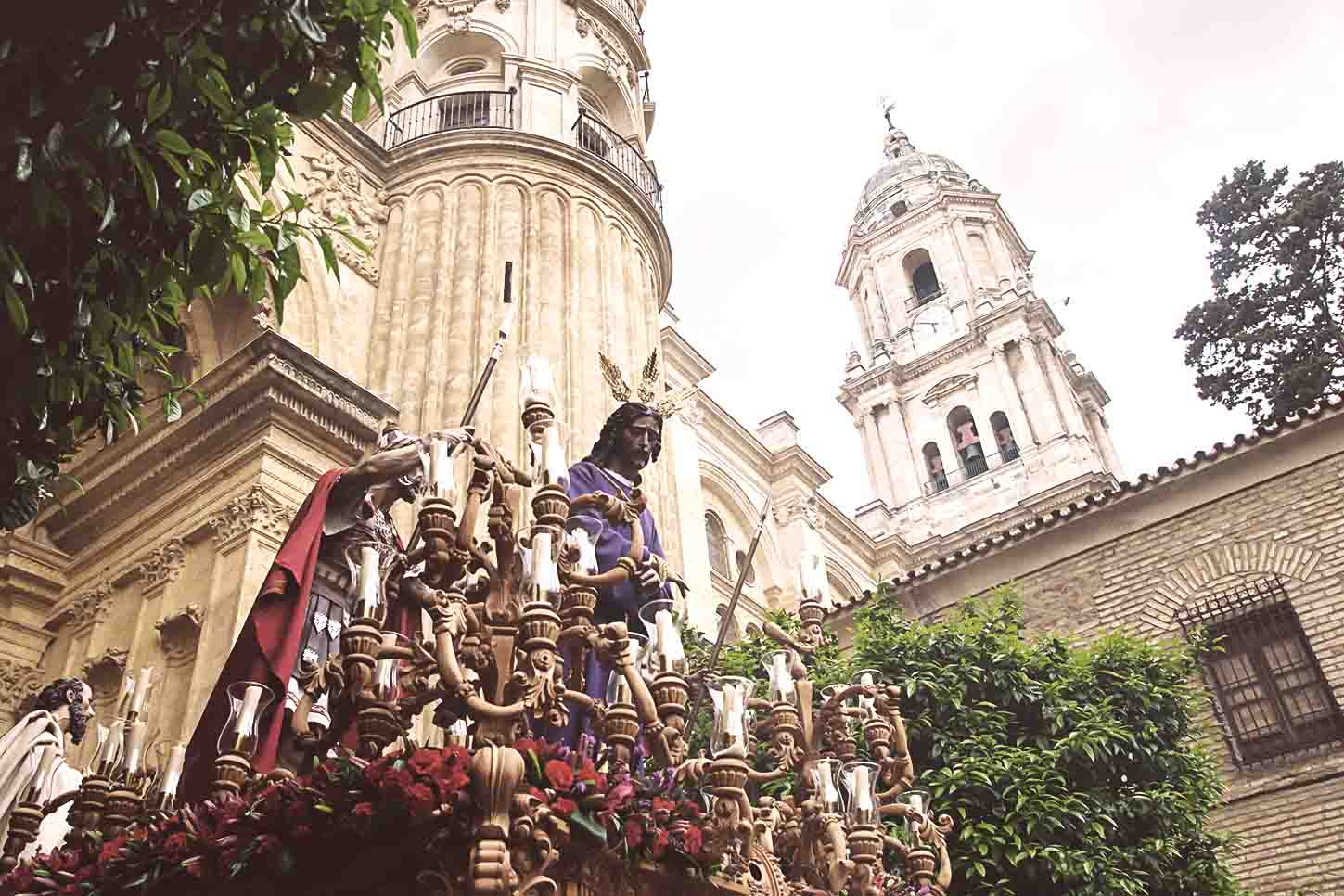 What are Easter celebrations in Spain like today?
Celebrations are slightly different throughout the country, but Holy Week in Andalusia kicks off on Palm Sunday and goes through to Easter Sunday, with the most important days and Easter processions being towards the end of Semana Santa.
Things change slightly from city to city, but everywhere you go there will be a few processions on each day of the Easter week in Spain. Each one will be put on by a different Hermandad or brotherhood, which will carry the floats (normally two, one for Jesus and one for the Virgin Mary) from their church to the Cathedral and back again, with a band playing music as they go.
If you witness a holy procession for yourself, you'll soon realise that carrying those heavy floats is no picnic. The costaleros who carry the floats are strong, but they're at it for hours in a row, and the pain they suffer is meant to reflect what Jesus went through.
One of the best things about experiencing Semana Santa in Andalusia is that flamenco plays a starring role in proceedings. Flamenco sung during a procession is known as a saeta, once a spontaneous outburst of emotion, but these days nearly always planned in advance. They're normally only sung in certain barrios or neighbourhoods where the flamenco tradition is particularly strong, like Granada's Sacromonte, where flamenco shows are put on in caves every night of the week.
The best places to experience Holy Week in Andalusia
Processions take place all over the south of Spain during Semana Santa, but the city that's most famous for putting on a spectacular show is the region's capital, Seville. Easter week in Seville is legendary all over the country, with the whole city practically coming to a halt to let the 58 processions that take place during Semana Santa pass by.
Malaga comes a close second if you want Semana Santa on a grand scale, but cities like Cordoba, Jaen and Granada are also fantastic places to visit during Holy Week. You'll see a slightly different take on the holy processions and these smaller cities will probably be slightly less crowded.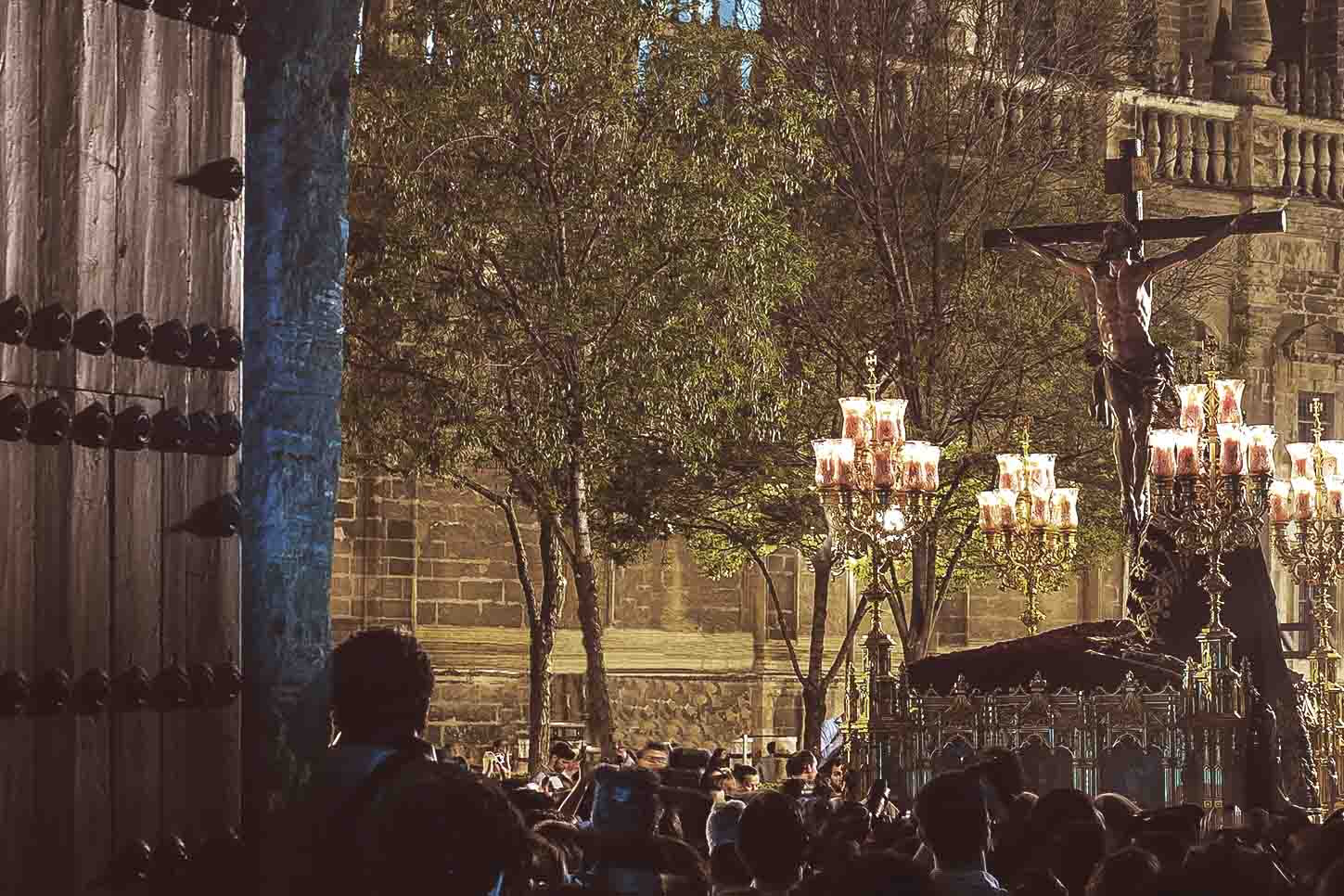 Reasons to visit Spain during Semana Santa
Witnessing Semana Santa is an experience that everyone has to have at least once in their lifetime. Seeing the holy processions for yourself can be an incredibly moving experience, even if you don't have a religious bone in your body.
There's also a fantastic atmosphere at this time of year, and the region's restaurants, bars and clubs are buzzing. The majority of Spanish people get Semana Santa off work, so once the processions are over most people head off for a cold beer.
Essentially, you get to see a completely different side to Spain, and get an insight into the fascinating culture.
Downsides to visiting during Semana Santa in Spain
Before you go ahead and book, you need to be aware that the price of accommodation and the price of food and drink is generally higher during Holy Week. It's prime holiday time for Spaniards and people in the hospitality industry, understandably, make the most of that.
Similarly, tourist spots will be extra busy, and tourist activities will book up far faster than usual. It's important to realise that you won't be able to visit all the tourist honeypots that you normally would, and if you want to really get to know the city in question itself then you'll need to come back another time.
Lastly, remember that you won't be able to get anywhere fast. If a procession comes past, you can't just dash through the middle of it to cross the street and reach your favourite tapas bar. You'll have to find another way around, or just wait patiently until it's all over.