The Palancar Reef: Cozumel's Ultimate Underwater Adventure
In 1961, famed undersea explorer Jacques Cousteau came to Cozumel – and fell head over heels in love. The object of his affection? The Palancar Reef, which he called simply (and correctly) "paradise."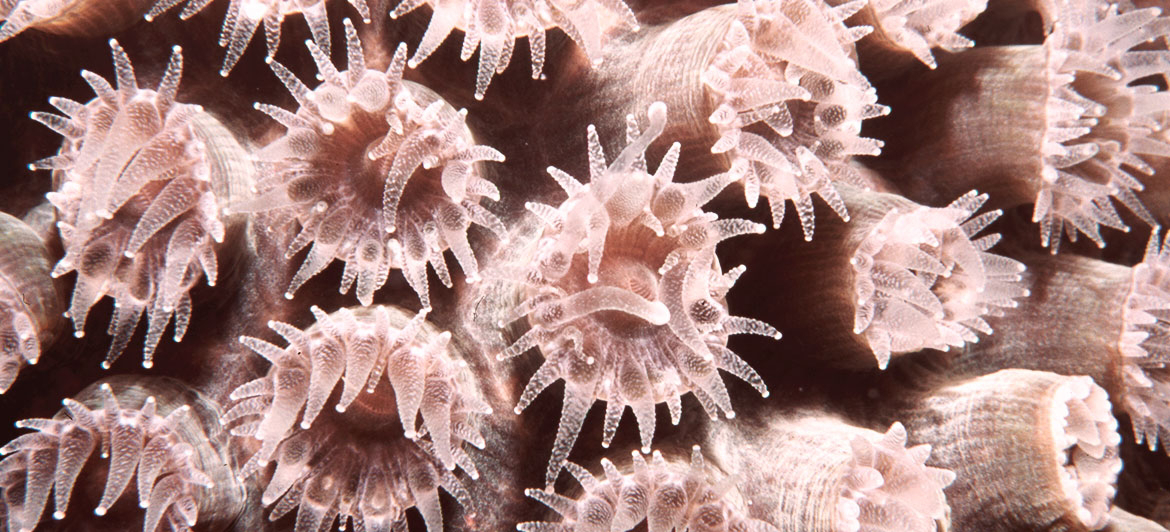 In 1961, famed undersea explorer Jacques Cousteau came to Cozumel – and fell head over heels in love. The object of his affection? The Palancar Reef. Cousteau called this undersea marvel simply (and correctly) "paradise." It's the ultimate Cozumel scuba diving experience. Thanks to Cousteau's passionate evangelism, this incredible underwater ecosystem has become one of the world's most popular scuba diving hot spots for both newbies and experienced divers. During your stay at the all-inclusive Occidental Cozumel or Allegro Cozumel, discover the world beneath the waves that are the Palancar Reef.
Palancar Reef is one of the crown jewels of the Mesoamerican Barrier Reef System, which stretches nearly 700 miles from the northern tip of the Yucatan Peninsula down through the Honduran Bay Islands. The 3.5 mile-long Palancar is actually a blend of several different coral formations, with dive depths ranging from 50 to 115 feet. The waters of the Palancar Reef are crystal clear, with visibility up to 200 feet, perfect for scuba divers to mingle with sea turtles, eagle rays, and shimmering schools of tropical fish. Cozumel scuba diving doesn't get any better than this.
Best Palancar Reef Dive Sites
A few of the best places to dive in the Palancar Reef include:
Palancar Gardens at the north end of the reef is shallow and features gorgeous caverns. This is a novice-to-intermediate level dive, which means it's one of the best introductions to Palancar Reef scuba diving. Like Costeau, you'll soon be in love.
Another novice level dive, the labyrinthine Little Caves area is home to amazing passageways, canyons and tunnels. As you explore, you'll be surrounded by dazzlingly colourful coral.
Ready for something more advanced? For more experienced divers, Deep Palancar offers pristine natural beauty and an array of marine life at up to 120 feet below the surface.
Santa Rosa Reef is one of Cozumel's most widely dived spots with stunning overhangs of coral, friendly grouper and huge sponges.
With a 60-80-foot drop-off, Columbia Reef offers some of the world's most stunning deep dives, with gigantic coral pinnacles, some more than 90 feet tall.
Even more – the 67,133-acre Cozumel Reef National Park is home to one of the largest, most biologically diverse coral reefs in the world. It's a diving snorkelling paradise, bringing underwater adventurers into close contact with an amazing array of marine life. Good to know: if you're not quite ready for a full Cozumel scuba diving experience, Cozumel Reef National Park offers the best Cozumel snorkelling adventures as well.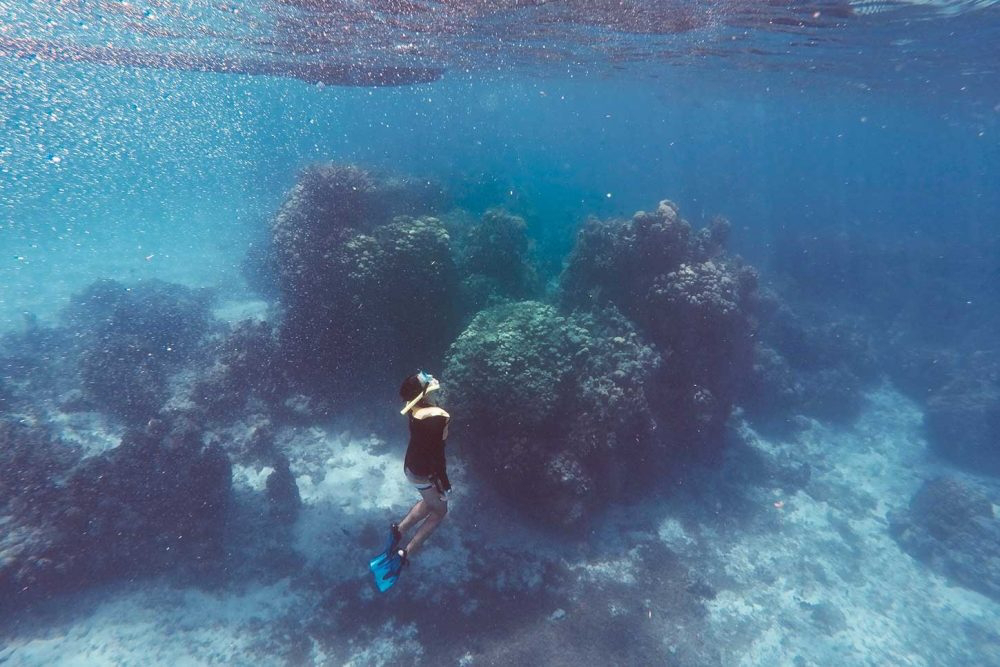 Best Times of the Year for Cozumel Scuba Diving
There's really no bad time for Cozumel scuba diving, but here are a few key seasonal details. Thanks to Cozumel's subtropical climate, the water temperature is usually warm: between 24° Celsius (75° Fahrenheit) through the winter (Dec.-Feb.) and 30° Celsius (80° Fahrenheit) in the summer months, peaking around August. But whenever you choose to dive in, the visibility astonishes year-round – through the crystal clear water, you'll be able to see at least 30-40 meters (100 feet), sometimes even as far as 100 meters (325 feet). Some have said that the Palancar experience is more like flying than swimming!
The waters here are teeming with life. Just a few of the colourful Cozumel marine characters you might encounter here include:
Hawksbill Turtle – This critically endangered species (named for its pointy beak) can grow to up to 150 pounds, feeding mainly on sponges that grow from crevices in the reef.
Splendid Toadfish – Entirely endemic to the island of Cozumel, this toadfish is indeed splendid, with its incredibly luminous colours and dazzling zebra stripes.
Goliath Grouper – As its name suggests, these guys can get BIG. But don't worry – they're gentle giants who can be up to eight feet in length and 800 pounds.
Moray Eel – Ranging in size from three to seven feet long, moray eels lurk in coral reefs in Cozumel – keep an eye out for them peeking out!
Remember to always be respectful of the wildlife and natural environment you encounter while scuba diving in Palancar Reef. Look, but don't touch! Breaking off even the tiniest piece of coral can result in adverse effects for marine life.
Allegro Cozumel is fully equipped to provide guests of all skill levels with everything they need for an awe-inspiring Cozumel scuba diving experience. The hotel's Ultimate Dive Experience – Cozumel's only all-inclusive dive package – includes one diver's tank per day, accommodation within an exclusive section of the hotel, a special hanger to dry your diving suit in your room, plus many more amenities.
Now you have the information you need for your Cozumel scuba diving getaway. But wait – maybe you need an introduction to scuba diving? No worries. We've put together a Scuba Diving for Beginners guide. Dive in!