Discover The Wild Side of the Yucatan Peninsula
Explore the best places in the Yucatan Peninsula to experience amazing and natural wildlife, both on land and under the sea.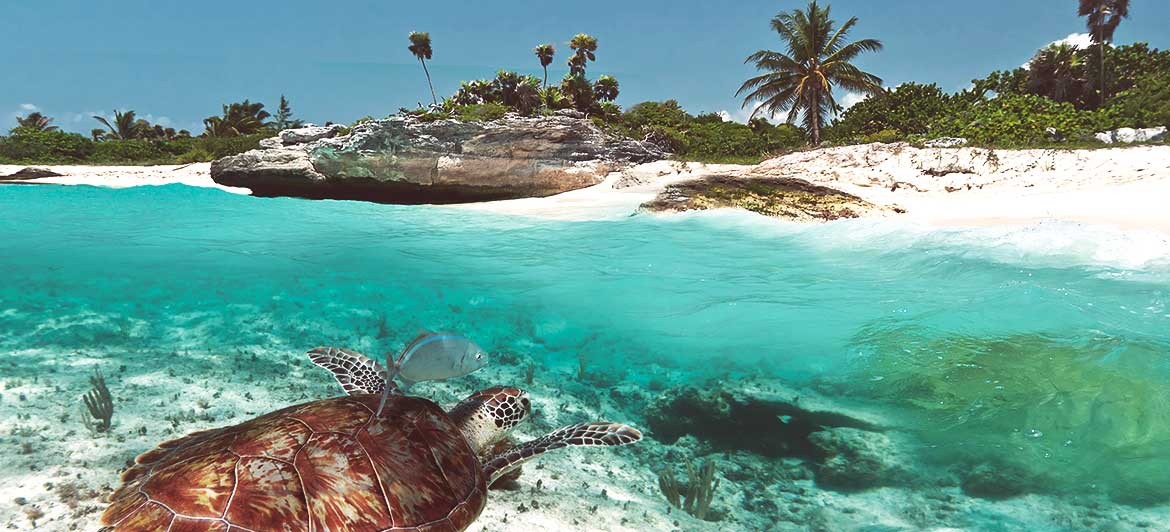 Explore the best places in the Yucatan Peninsula to experience Mexican wildlife, both on land and under the sea. During your stay at Barceló Maya Grand Resort, Royal Hideaway Playacar, Occidental Cozumel, Occidental Tucancún, Occidental Costa Cancún or Occidental at Xcaret Destination, you'll have the chance to encounter incredible Yucatan wildlife and animals native to Mexico in up-close-and-personal settings, uncovering the wild side of this naturally beautiful destination.
Sea Turtle Sights
The life cycle of sea turtles begins when thousands of these wonderful marine reptiles gather to mate, near the south point of Isla Mujeres each spring. Between May and October, female turtles (the most common species are the Green Turtle and the Loggerhead Turtle) come ashore to lay their eggs in the sand on beaches throughout the Mayan Riviera. A great place to see adorable baby turtles make their first trek from sand to surf is Isla Mujeres, where you can watch this amazing spectacle from a respectful distance.
Fun Fact:

No shell is a match for the Loggerhead Turtle. With their powerful jaws they crunch through all types of mollusks and crustaceans. Yum!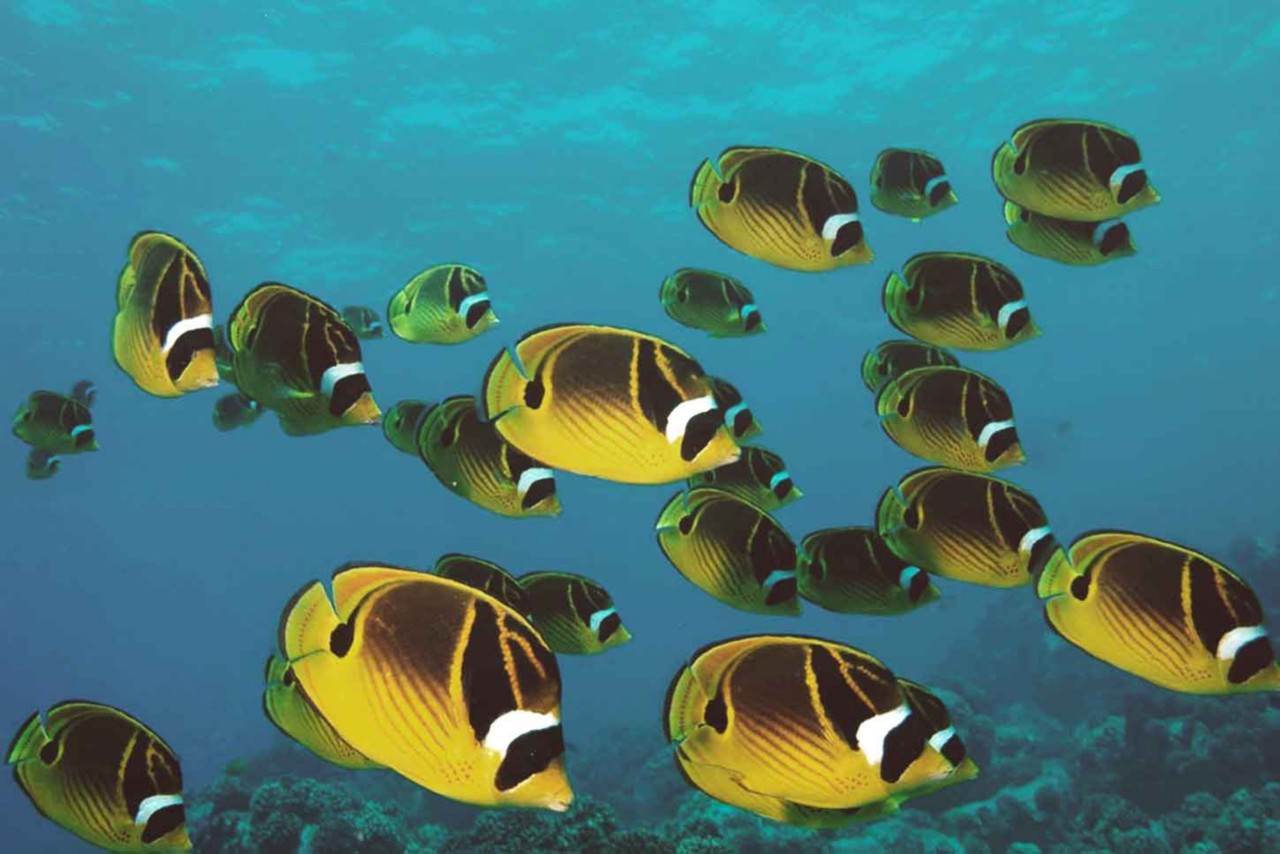 Wildlife Under The Waves
They call it an underwater Garden of Eden. The waters of the Palancar Reef near Cozumel are crystal clear, with visibility up to 200 feet – just right for scuba divers and snorkelers to mingle an incredible array of marine life. Under the waves, you'll encounter sea turtles, eagle rays, and shimmering schools of tropical fish.Even more – the 67,133-acre Cozumel Reef National Park is home to one of the largest, most biologically diverse coral reefs in the world. It's a diving and snorkeling paradise, bringing underwater adventurers into close contact with an amazing array of marine life.
Fun Fact:

The Splendid toadfish is a species of toadfish entirely endemic to Cozumel. Keep an eye out for one of these dazzling patterned creatures in their preferred habitat of rocky bottoms and crevices.
Giants of the Sea
This is an adventure you'll never forget. From June through mid-September, the largest gathering of whale sharks on the planet takes place off the coast of Cancun. Outfitters can help you have a respectful interaction with these gentle giants — Cancun wildlife at its finest. And before you ask, these creatures are docile, friendly and only eat microscopic organisms such as fish eggs, krill and plankton, though they do have more than 3,000 tiny teeth.  
Fun Fact:

Whale sharks aren't whales – they're fish. The largest fish in the world, to be specific. The longest whale shark ever recorded measured nearly 45 feet long.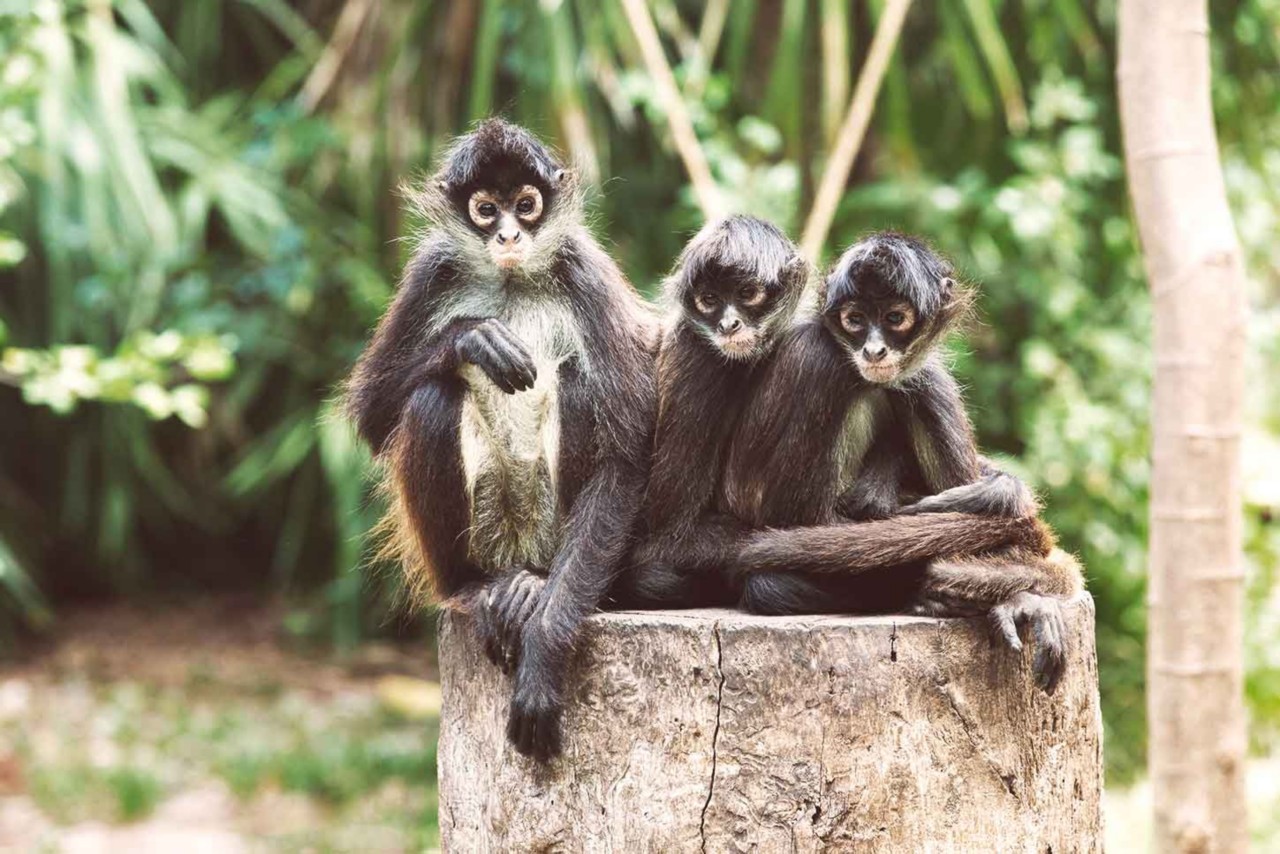 Playa del Carmen Primates
The Jungle Place is a sanctuary for the endangered Spider Monkey (Ateles geoffroyi) – it currently provides a safe home for more than 80 of these remarkable, highly intelligent Mexican mammals. Take a tour and you'll see Spider Monkeys at play in the canopy of trees above you and have an up-close-and-personal experience with some of nature's cutest and most fun-loving animals. Take note: Tours of our sanctuary and grounds are available only with advance reservations.
Fun Fact:

Spider monkey troops are matriarchal – the ladies are in charge! Females choose their mates when breeding and tend to be the decision makers in the group.