Sustainability
Go wild exploring Yucatan wildlife on your next Mexican adventure
Embark on an unforgettable journey into the depths of Southern Mexico to uncover the untamed beauty of Yucatan wildlife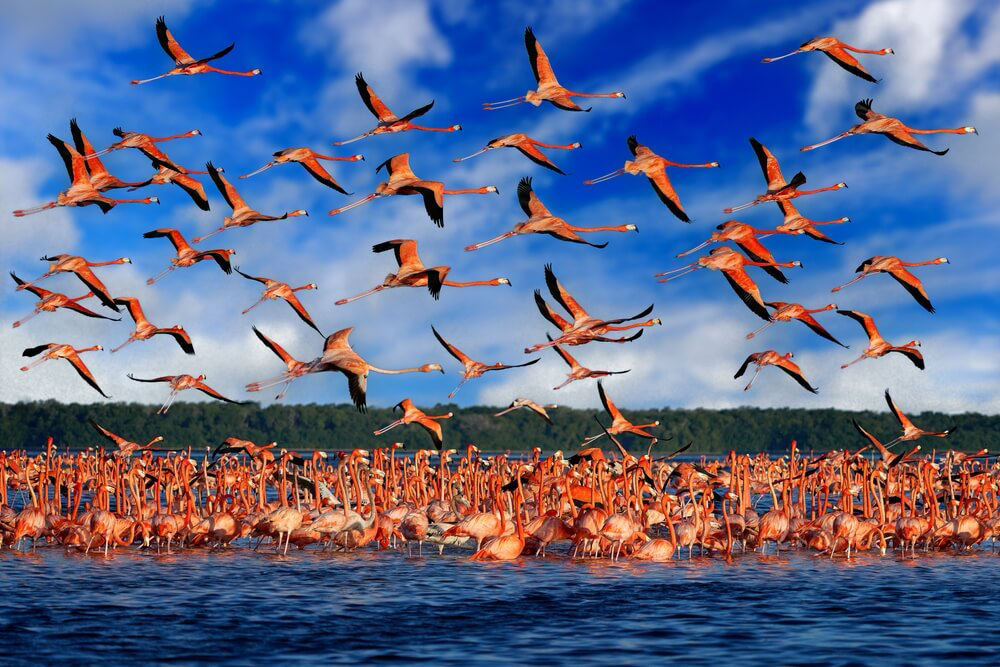 Go wild in the Caribbean and venture away from the dazzling all-inclusive Yucatan hotels. Mexico is a country full of fantastic flora and fauna to discover but there is nowhere quite like the tropical enclave of the Mexican Caribbean coast. Get up close to spectacular Yucatan wildlife on your next vacation and uncover the beauty of this natural paradise. 
Be mindful and head to a Yucatan nature reserve
Of course, getting up close to exotic animals and witnessing the Yucatan wildlife first-hand can be an exhilarating feeling. But, it is important to be aware that Yucatan nature is home to many different species and therefore we must be as respectful as possible. When looking for a certain animal, research local nature reserves or conservation projects. For those wanting to make truly unforgettable memories, try to give back to the local community by volunteering for the day. Not only will your help be greatly appreciated by local charities but you will also live priceless moments that will stay with you forever.
Sea animals in Mexico you must see on your travels: Sea Turtles
The life cycle of sea turtles begins when thousands of these wonderful Mexican sea animals gather to mate, near the south point of Isla Mujeres each spring. Between May and October, female turtles (the most common species are the Green Turtle and the Loggerhead Turtle) come ashore to lay their eggs in the sand on beaches throughout the Mayan Riviera. A great place to see adorable baby turtles make their first trek from sand to surf is Isla Mujeres, where you can watch this amazing spectacle from a respectful distance.
Fun Fact: No shell is a match for the Loggerhead Turtle. With their powerful jaws, they crunch through all types of molluscs and crustaceans. Yum!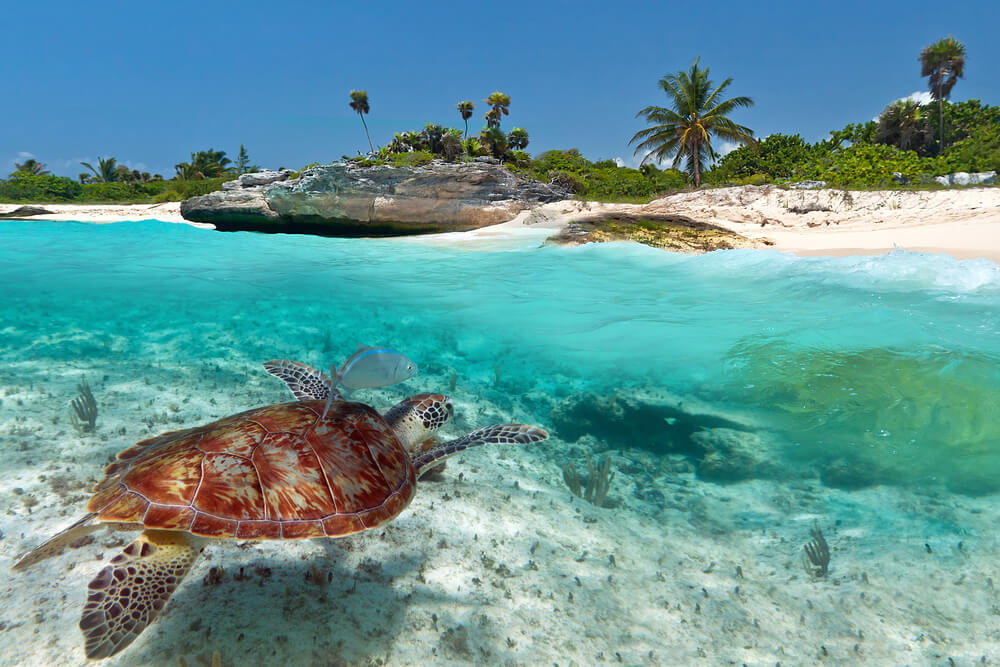 Head to the Isla Mujeres to catch a glimpse of Mexican sea turtles
Explore Yucatan Wildlife Under The Waves
Mexico's wildlife can be found in all sorts of weird and wonderful places. They call it an underwater Garden of Eden. The waters of the Palancar Reef near Cozumel are crystal clear, with visibility up to 200 feet – just right for scuba divers and snorkelers to mingle with an incredible array of marine life. Under the waves, you'll encounter sea turtles, eagle rays, and shimmering schools of tropical fish. 
Fun Fact: The Splendid toadfish is a species of toadfish entirely endemic to Cozumel. Watch for one of these dazzling patterned creatures in their preferred habitat of rocky bottoms and crevices.
What's more – the 67,133-acre Cozumel Reef National Park is home to one of the largest, most biologically diverse coral reefs in the world. It's a diving and snorkeling paradise, bringing underwater adventurers into close contact with an amazing array of marine life.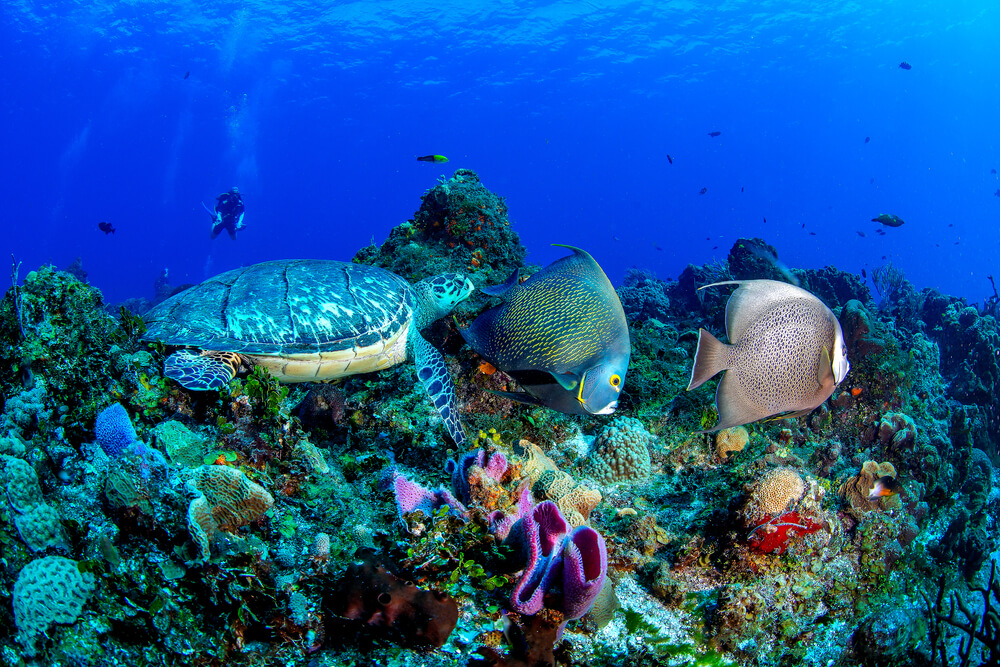 Admire the rainbow-colored sea life while snorkeling the Palancar Reef
Giants of the Sea- swim with the wildlife of the Yucatan peninsula
If you want to discover weird animals in Mexico, this is an adventure you'll never forget. From June through mid-September, the largest gathering of whale sharks on the planet occurs off the coast of Cancun. Outfitters can help you have a respectful interaction with these gentle giants — Cancun wildlife at its finest. And before you ask, these creatures are docile, and friendly and only eat microscopic organisms such as fish eggs, krill and plankton. Although they do have more than 3,000 tiny teeth. For adrenaline junkies staying in Cancun, this is an adventure that cannot be missed. 
Fun Fact: Whale sharks aren't whales – they're fish. The largest fish in the world, to be specific. The longest whale shark ever recorded measured nearly 45 feet long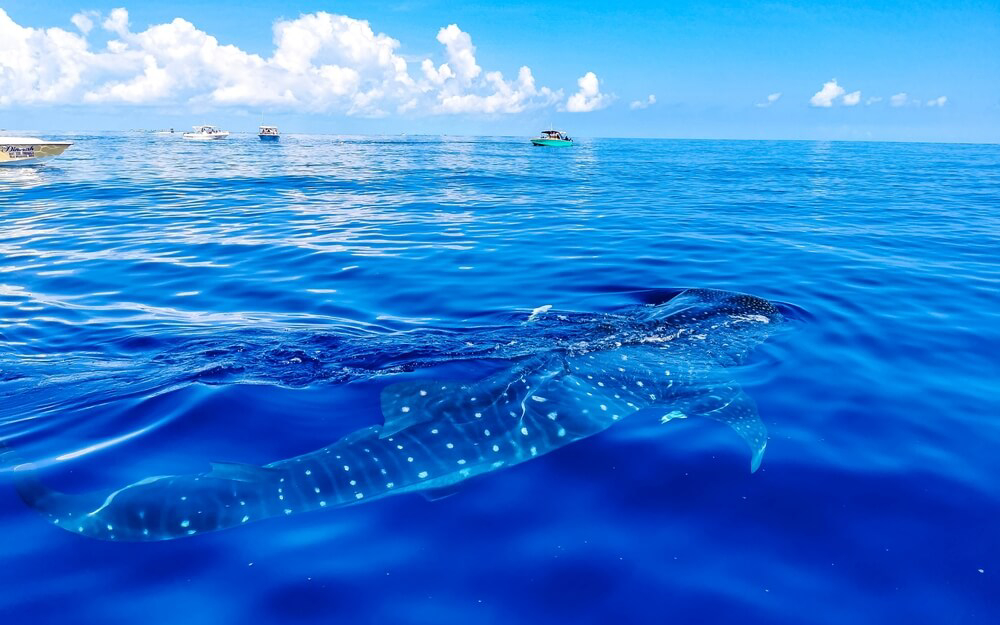 Do you dare to swim with sharks? Live this magical experience in Cancun
Spend the day with animals in the Riviera Maya, Mexico - Playa del Carmen primates
Keen to see monkeys in Yucatan Mexico? The Jungle Place is a sanctuary for the endangered Spider Monkey (Ateles geoffroyi) – it currently provides a safe home for more than 80 of these remarkable, highly intelligent Mexican mammals. Take a tour and you'll see Spider Monkeys at play in the canopy of trees above you and have an up-close-and-personal experience with some of nature's cutest and most fun-loving animals. Take note: Tours of the sanctuary and grounds are available only with advance reservations.
Fun Fact: Spider monkey troops are matriarchal – the ladies are in charge! Females choose their mates when breeding and tend to be the decision-makers in the group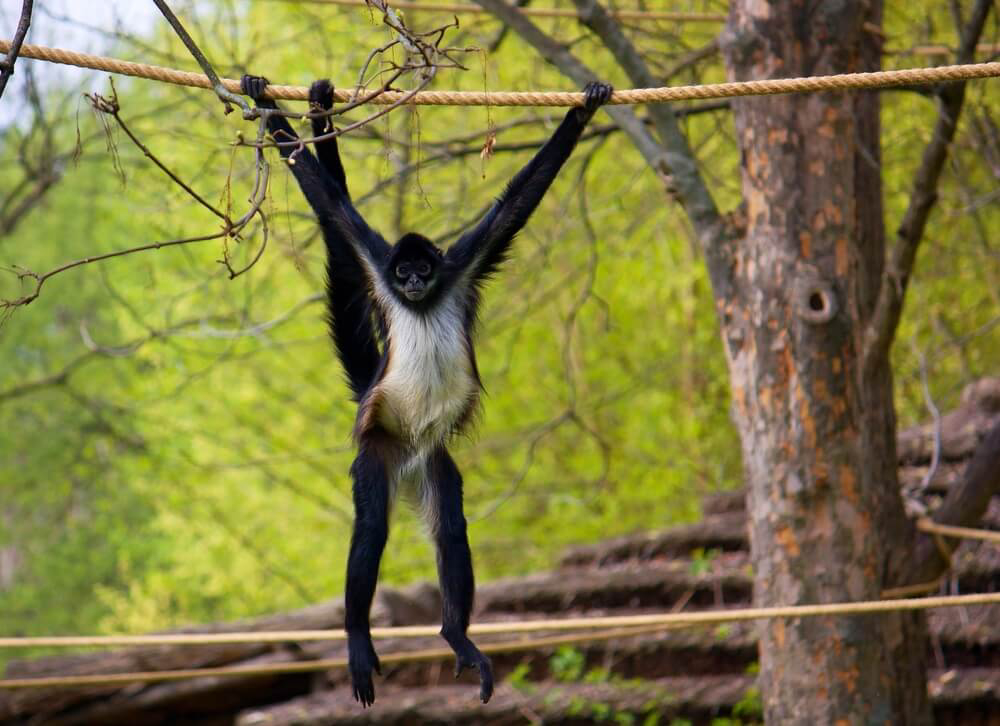 Don't miss these playful critters when on holiday in the Riviera Maya
Think pink and marvel at the flamingo at Celestun Nature Reserve
Did you know that while exploring Yucatan wildlife you can catch a glimpse of flamingos? It is a common fact that Yucatan Peninsula is home to the largest flamingo colony in North America, found at the famous Rio Lagartos Biosphere Reserve. But if you are keen to catch a glimpse of these magnificent birds in between visiting the Mayan ruins of Chichen Itza and other top sights, head to Celestun.
At Celestun, the best time to see the flamingo population is during the mating season which runs between November to February. Take a boat tour and venture close to where they congregate to admire these gentle, bright pink birds from a safe distance. As far as wild animals in the Riviera Maya, Mexico goes, these tranquil birds provide a relaxing activity to enjoy as a family.  
If you are looking for crocodiles, Yucatan is the place to be
Don't ever say "cheese" to a crocodile. These fascinating creatures loom in the Riviera Maya waterways and play an essential part in Yucatan's wildlife. Since they have been around for over 200 million years they have become well-adapted to the region's freshwater and coastal ecosystems. They may seem scary, but these prehistoric-looking creatures control fish populations in the region and maintain the balance of the food chain. Enlist the services of a local guide who will be able to show you these majestic reptiles in their natural habitat and the conservation efforts at play.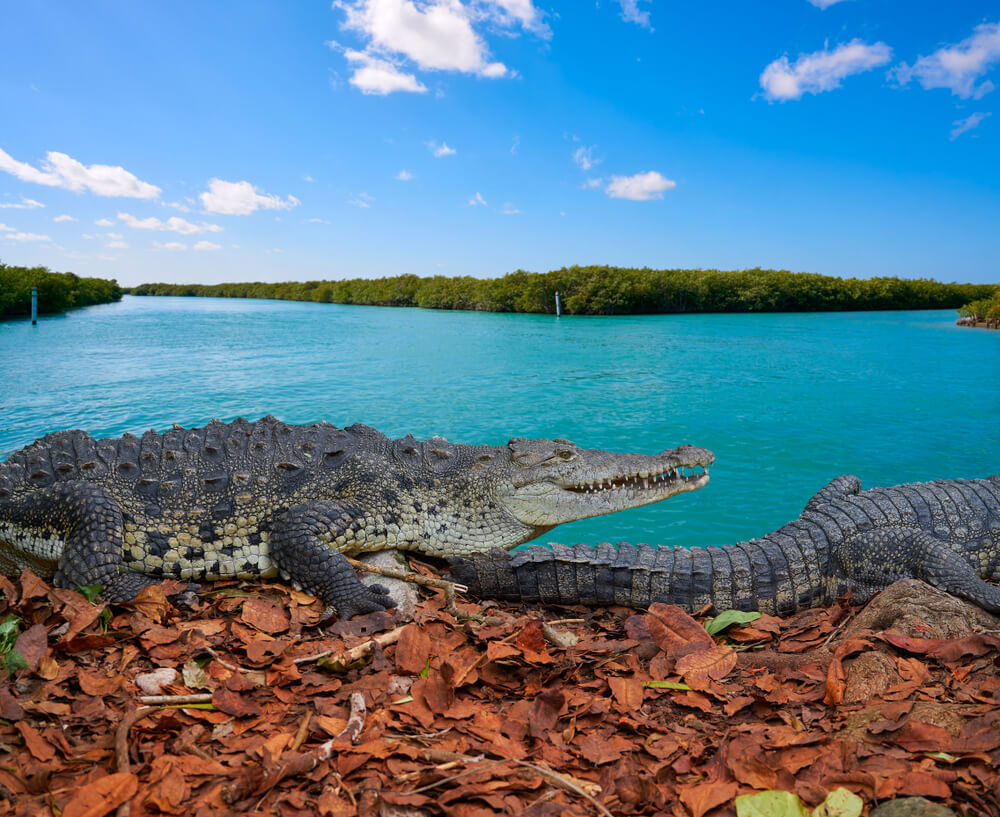 Discover the important role crocodiles play in the Yucatan eco-system while on vacation in Mexico