Sergio Omaña: the best things to do with kids in Lanzarote
Find out how to keep your little ones entertained on holiday with all the best things to do with kids in Lanzarote, courtesy of Sergio Omaña.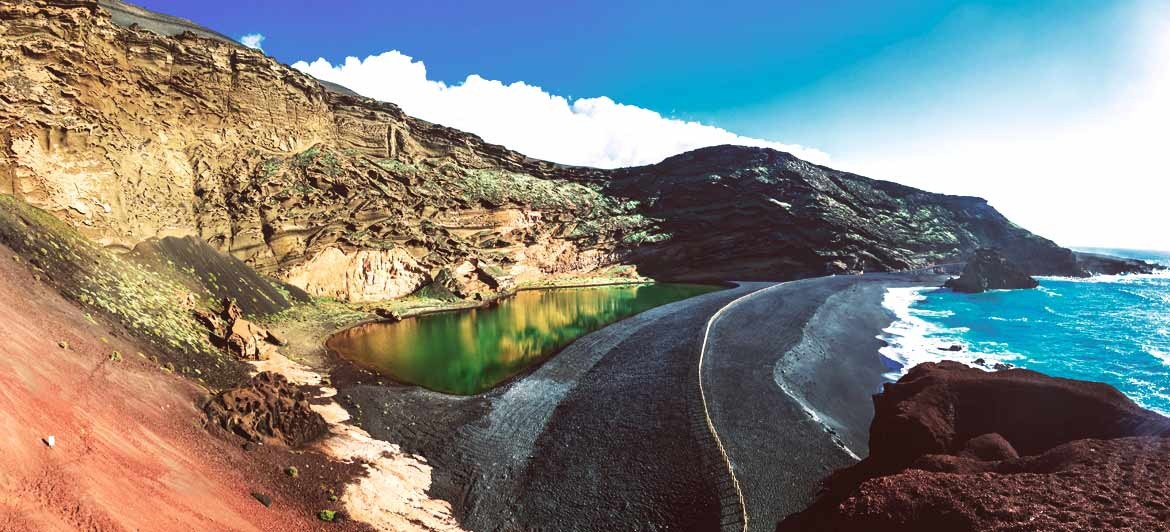 There's no shortage of things to do with kids in Lanzarote. But when you're planning a trip, it can be tough to know what to prioritise so that both you and your little ones have fun and make wonderful memories.
Luckily for us, Sergio Omaña is way ahead of us. He took a family holiday in Lanzarote with his two kids and explored the delights of the island, capturing the best moments on camera.
The best things to do with kids in Lanzarote according to Sergio Omaña
Have a peek at his video, and then read on to find out more about Sergio Omaña's tips for what to do in Lanzarote with families.
Papagayo beach, Lanzarote
The beach at Papagayo, Lanzarote is one of the most popular beaches on the island, but the amazing climate in the Canary Islands means that it can be enjoyed practically all year round, not just during the busy season.
Papagayo beach is a beautiful white sand, shell-shaped cove with crystal-clear water. It's wonderfully protected with calm waters, so it's the perfect place for you and the kids to swim or snorkel.
Not far from this—one of the best beaches in Lanzarote—is the Los Ajaches hiking trail. Completing this six-kilometre track is one of the best things to do with kids in Lanzarote, as it allows you to discover a unique volcanic landscape.
The path can be steep in places, so it's not suitable for very little people, but is great for hiking with bigger kids, as long as you take plenty of food and water along.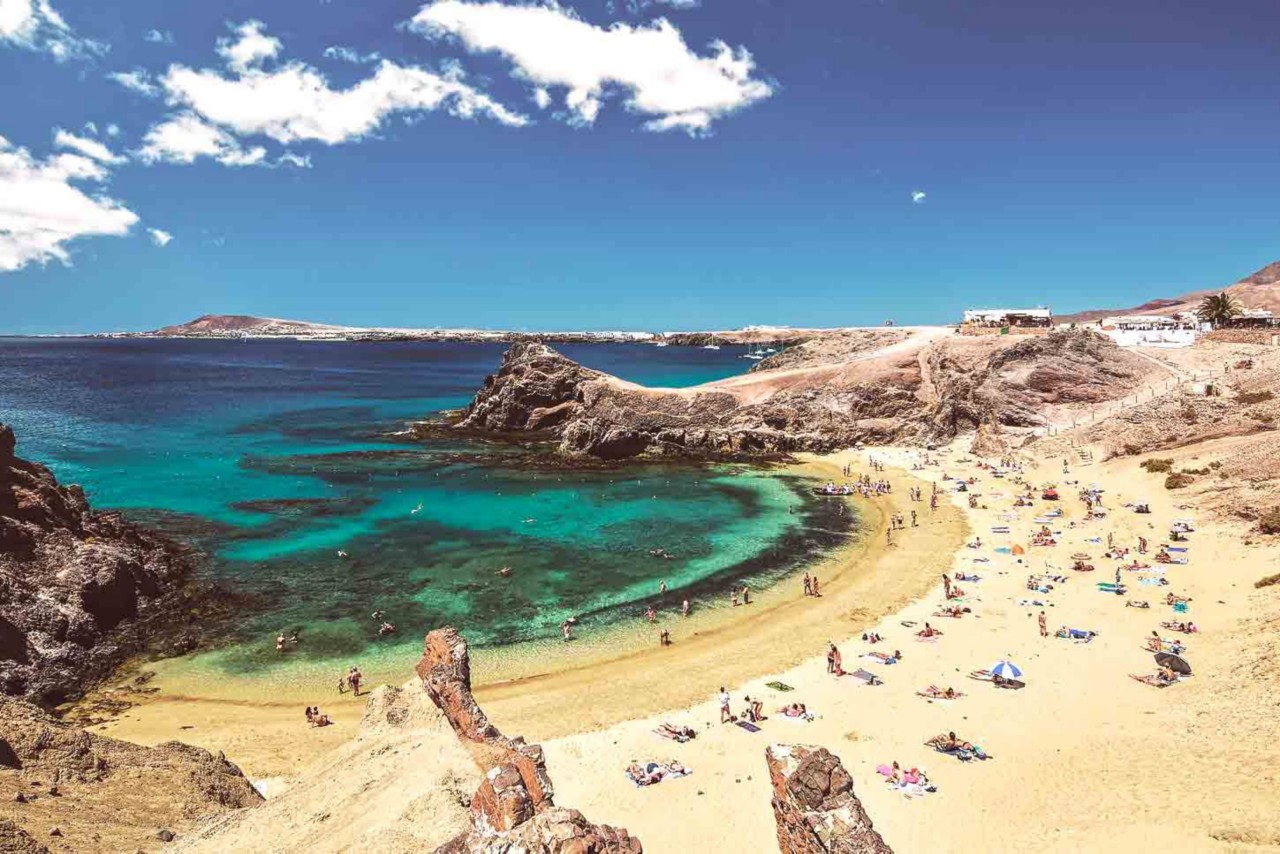 Sergio's next stop on his family holiday was the stunning Charco de los Clicos, also known as the Charco Verde or Green Lagoon.
This is a captivating lagoon with a green hue to the water that has formed in the crater of an extinct volcano. Only a couple of hundred metres of beach separate it from the Atlantic Ocean. The colour is thanks to the algae at the bottom and the way it contrasts with the blue sea and sky and the black sand beach.
Admiring the view from the mirador at El Golfo and then making your way down to the beach to enjoy the sunset is definitely one of the best things to do with kids in Lanzarote.
Things to do in Lanzarote for families: Timanfaya National Park
Timanfaya National Park is an unmissable spot on any holiday to Lanzarote, and kids will be enchanted by it. This volcanic landscape covers a quarter of the island, but is relatively recent, developing over six years of volcanic eruptions producing massive amounts of lava between 1730-36, with the last Timanfaya eruption in 1824.
Visit Timanfaya by car or on an organised bus tour, and stop at the main Montañas del Fuego (Fire Mountains) Centre at Islote de Hilario, where, despite this volcano being dormant, there's still geothermal activity. The kids will love watching straw bursting into flames when dropped in a shallow pit.
If you're looking for the best things to do with kids in Lanzarote, follow Sergio's lead and visit the El Diablo restaurant, where they use geothermal heat to cook on a large grill placed over a pit.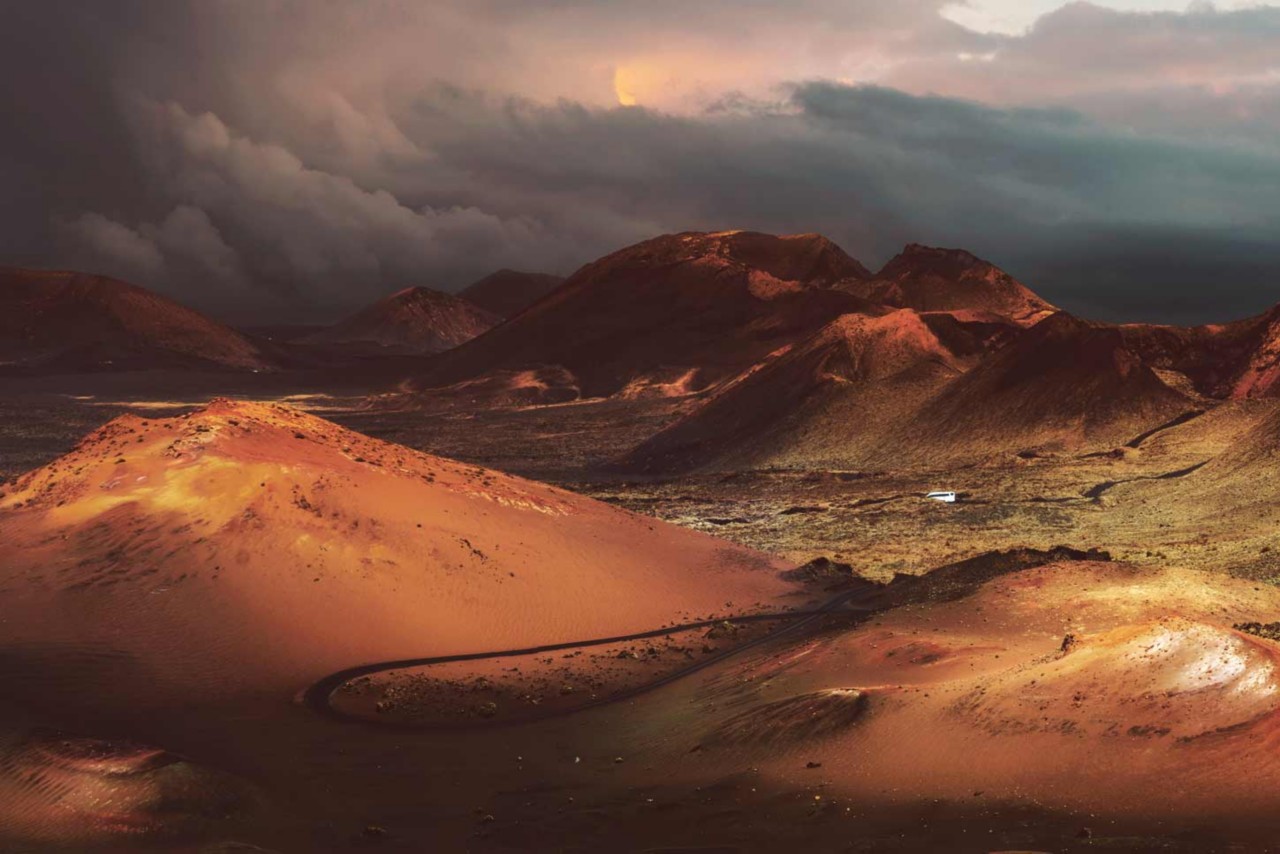 When the lava spread over much of the surface of Lanzarote, much of the fertile, agricultural land on the island was covered. But it didn't take long for resourceful farmers to find a solution, digging deep pits down into the volcanic soil to plant sheltered vines, many of which have survived to this day.
The whole family will love taking a drive through this incredible, unique landscape, and parents will enjoy visiting the local vineyards and learning about Lanzarote's wine culture.
Jameos del Agua, Lanzarote
The Jameos del Agua are a series of lava caves in the north of the island, which are an attraction in themselves. But what makes them even more attractive is that they've been turned into a centre of art, culture and tourism by César Manrique, a local artist and architect.
Discover the subterranean salt lake, home to a species of blind crab, gardens, restaurant, museum and auditorium.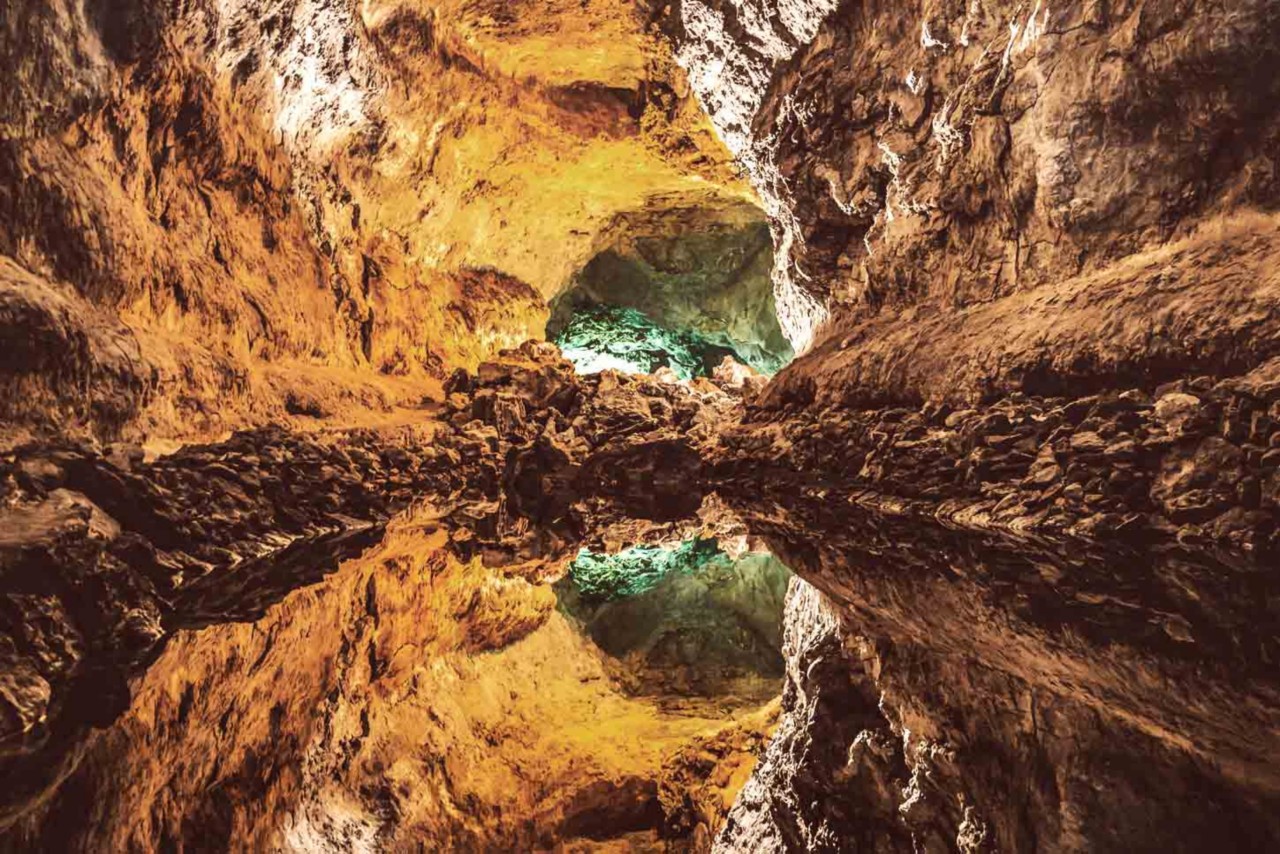 Top beaches in Lanzarote: Playa de Famara
Sergio and family's last stop was Famara beach, which stretches for over five kilometres between the Atlantic Ocean and steep cliffs.
At low tide, a thin film of water on the surface reflects the sky and cliffs, which is particularly spectacular at sunset. The retreating tide also leaves enormous pools of calm water, perfect for little ones to splash around in. At high tide, it's the perfect place for all kinds of watersports, from surfing and body boarding to windsurfing and kite surfing, as the conditions are very reliable.
After a tiring day on the beach, you can all recharge your batteries in one of the fish restaurants in La Caleta de Famara. Follow Sergio's tips for the best things to do with kids in Lanzarote, and you'll make memories that last forever.