Traditional Mexican clothing: A colorful display of identity
Go behind the seams and uncover the best places to see traditional Mexican clothing while traveling through Mexico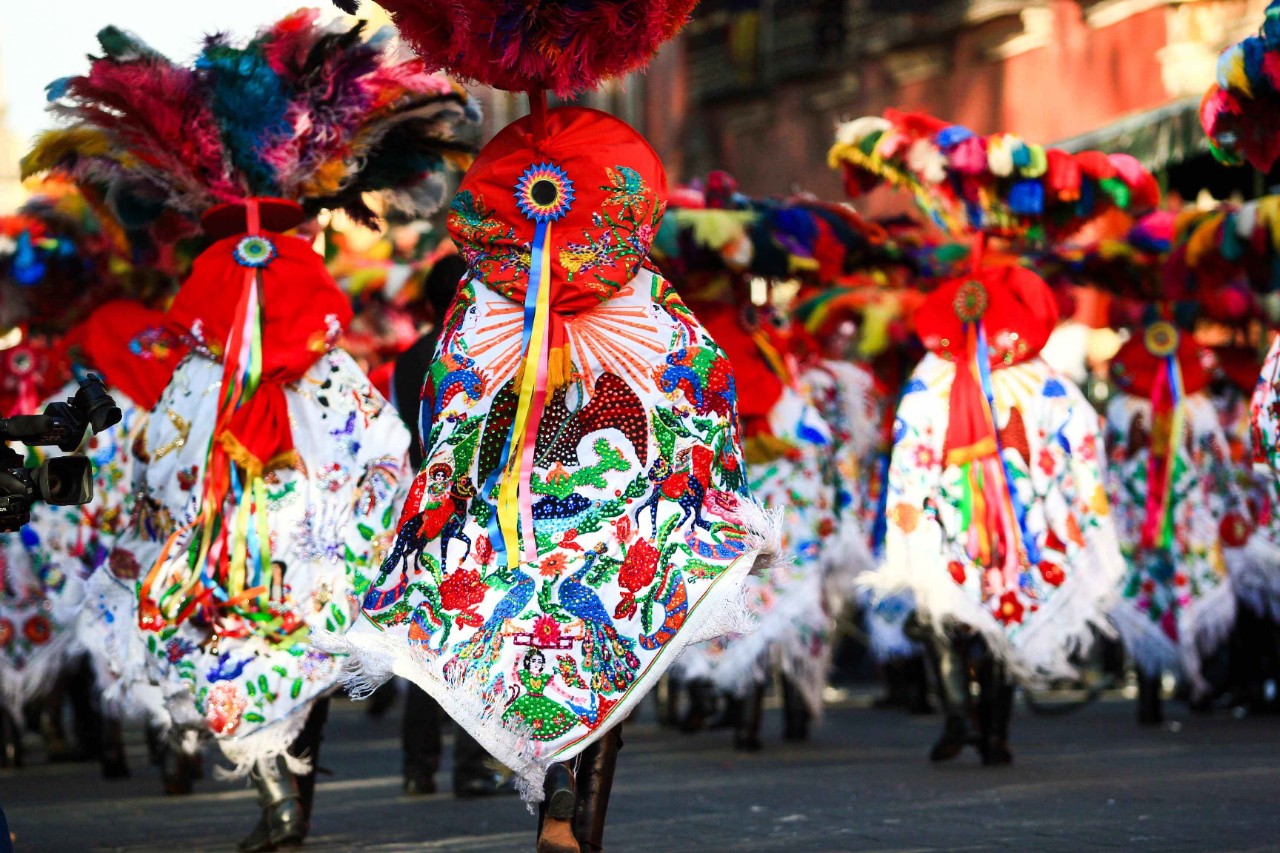 Anyone who has traveled through Mexico will have noticed the vibrant colors present at every turn. From the paintbox-style streets populated with brightly colored houses to traditional Mexican clothing, these pops of color cannot help but put a smile on your face. While Mexico today is a bustling modern metropolis, traditional Mexican dress is still worn and celebrated, especially in some areas of the country. Let's travel across Mexico to uncover the secrets behind Mexican folklore dress.
Frida Kahlo put traditional Mexican clothing under the spotlight
It is impossible to talk about traditional Mexican clothing and not mention Frida Kahlo, one of Mexico's most famous modern-day artists. She was often depicted wearing authentic traditional Mexican dress as well as traditional Guatemalan clothing. Her love for this clothing style was closely linked to her admiration for artisan crafts and reflected her strong sense of Mexican identity. Authentic Mexican dresses and other garments are not objects of fashion but the product of artisan textile skills within indigenous communities across Mexico.
Characteristics of a traditional Mexican outfit
Typical Mexican dress does not follow the same conventions as European styles of clothing. Instead, rectangles of elaborately woven cloth are sewn together to create boxy garments. These often feature brocading which decorates the fabric's surface with shapes of birds, flowers, animals, and geometric shapes. Lacework and embroidery also feature widely in traditional Mexican clothing. 
Lacework and embroidery also feature widely in traditional Mexican clothing
These skills and influences are the result of centuries of ancient civilizations each leaving their mark on Mexican society. From the Olmecs to the Zapotecs, tribes of people represented their Mexican identity through their clothing.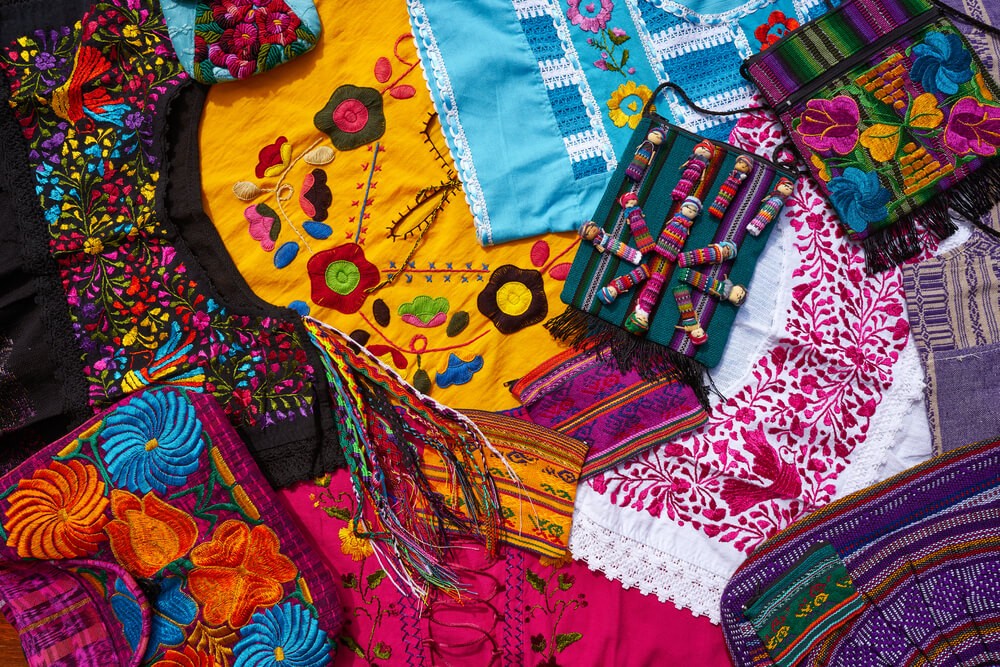 Traditional Mexican clothing can often be recognized by its bright colors and elaborate details
See Tehuana traditional dress firsthand while traveling through Oaxaca
After the Mexican revolution, political leaders and key thinkers in Mexican society were keen to create a sense of identity and nationhood and this is why today, the Tehuana is such a key symbol of Mexico.
These women were admired for their vibrant choice of dress and quickly became a symbol of Mexican society. In fact, women living in the Isthmus of Tehuantepec have achieved world recognition for their artisan skills and often are able to earn more than their husbands thanks to the sale of their handicrafts.
Just two hours east of the Barceló Huatulco lies the Oaxacan town of Tehuantepec, part of the Isthmus de Tehuantepec region that stretches across Oaxaca, Veracruz, Chiapas, and Tabasco. Here Tehuana women are seen walking the streets proudly wearing traditional Mexican clothing. Yet, this attire is more complicated than it first appears, often consisting of many different handcrafted pieces.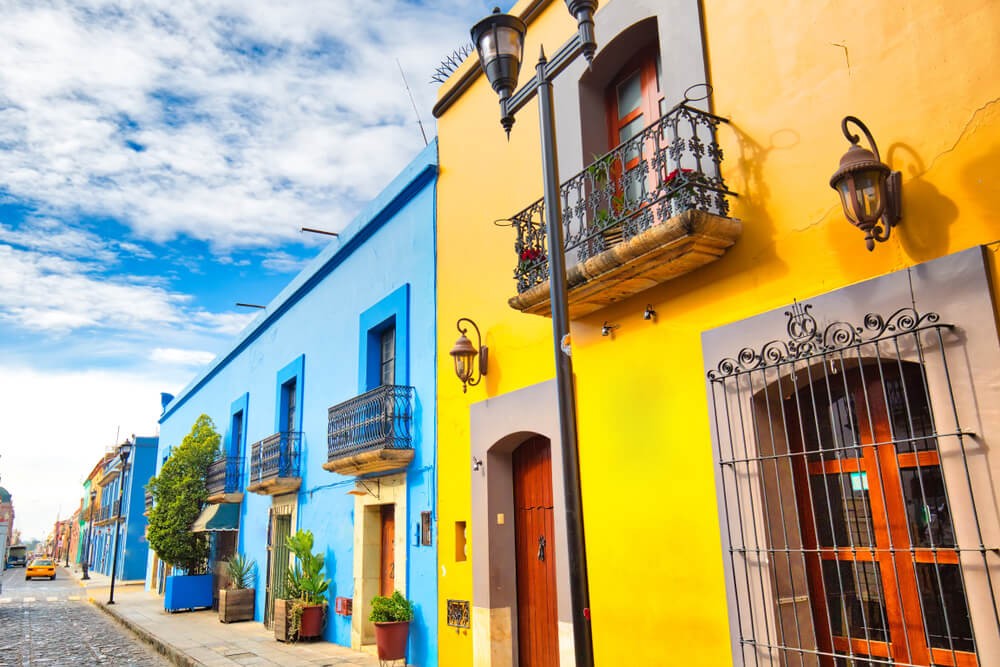 The streets of Oaxaca are a catwalk for Tehuana fashion
The huipil: a sleeveless tunic made from traditional Mexican cloth
One of the key garments in traditional Mexican clothing is a sleeveless tunic known as a huipil. This loose-fitting garment is said to have originated over 2000 years ago and is still widely used as Mexican national dress by women in Mexico and Guatemala. 
Styles of huipil vary depending on the indigenous region
Styles of huipil vary depending on the indigenous region yet they all are created using fabric woven on a backstrap loom. They come in various lengths, sometimes grazing the ankles and other times reaching just up to the hips. It is common for women to wear a big skirt with their huipil. 
The blouse: A staple in Mexican national costume
Across many indigenous areas of Mexico the colonial-style blouse is widely used by women. In Mexican culture, outfits made from this authentic Mexican blouse and big flowing skirts are commonplace. These blouses are made from natural fibers such as calico or cotton poplin and in many areas are used instead of a heavy huipil. The most iconic blouses are the ones created in the state of Puebla. These feature a boxy cut and a square neckline which is nearly always elaborately decorated with embroidery or colorful beading depicting geometric prints, birds, flowers, or Aztec imagery.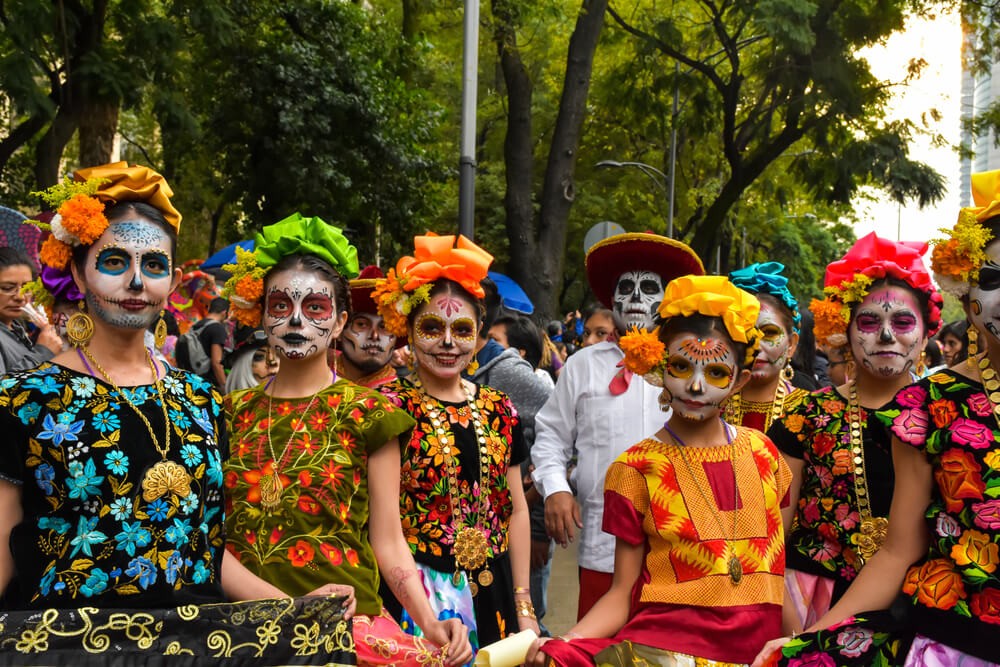 The iconic Mexican blouse adds an eye-catching element to traditional dress thanks to its detailed decoration
The sarape: traditional Mexican men's clothing
Men also have their share of traditional Mexican clothing. The sarape is a blanket-style shawl that is similar in appearance to a poncho. It is commonly worn by men in rural areas and was extremely popular in the 18th and 19th centuries. Saltillo, in the northern state of Coahuila, is regarded as the place where the finest sarapes can be found. Yet, if you travel to Querétaro and other northern states, it is still common to see people wearing this classic garment.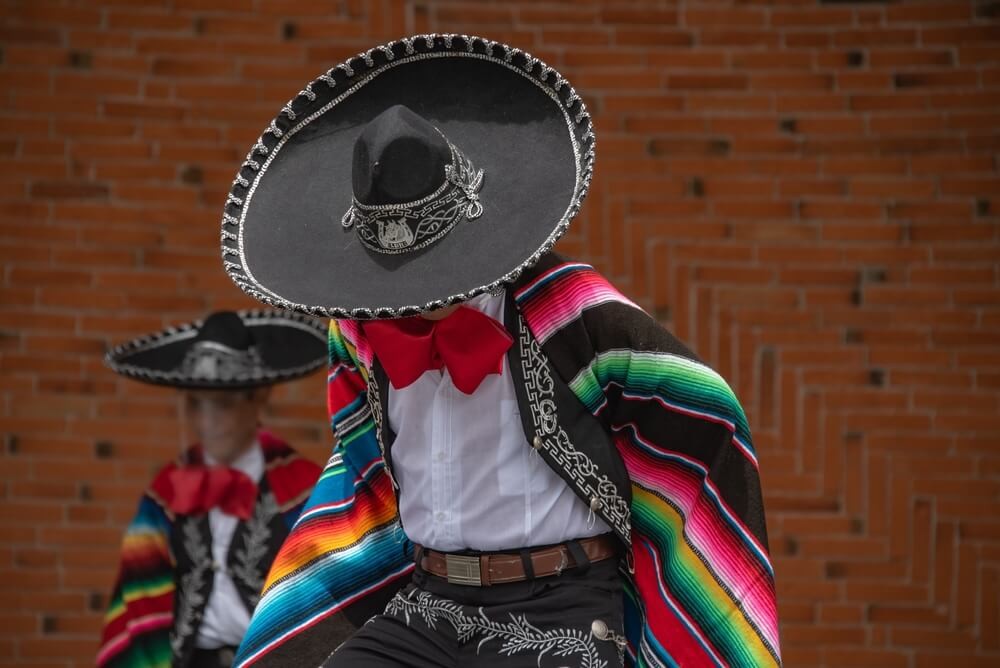 The Serape is more than a garment, it is a symbol of Mexican identity amongst many men
The rebozo is a key element of traditional female Mexican attire
The rebozo is more than just a shawl. It is a key element of traditional Mexican clothing and is seen by locals as a symbol of womanhood. Post-revolution it is also viewed as a symbol of national pride. Classic Mexican dress for women focuses on craftsmanship and the rebozo is no exception. 
Classic Mexican dress for women focuses on craftsmanship and the rebozo is no exception
It was common for the rebozo to be woven into intricate patterns such as the Ikat pattern which involved women tie-dying selected strands of yarn before it is woven and weaving the yarn in sets to achieve the desired pattern. The rebozo is an accessory that unites Mexico and is worn by women of all social classes. Many choose to use the rebozo as a shawl to protect themselves from the wind and sun. Others use it as a way to carry children or goods.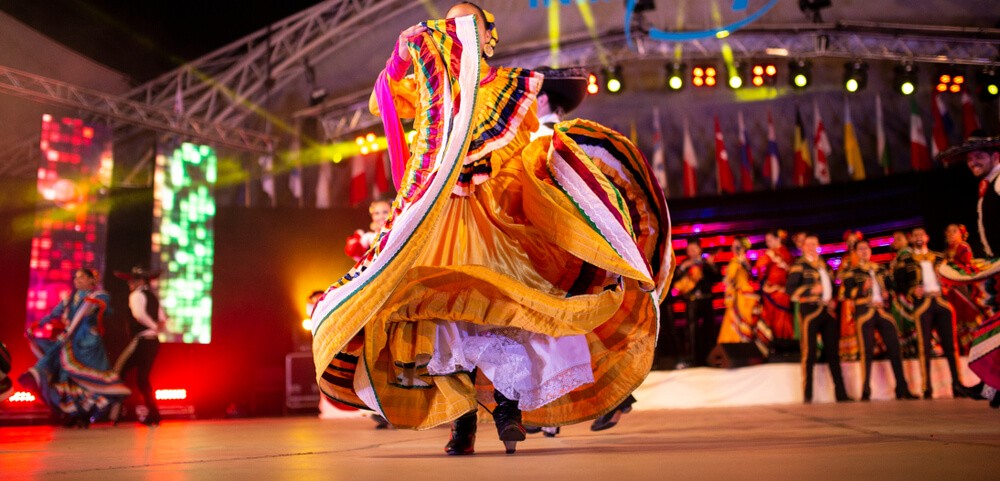 Is there anything more magical than the image of a Mexican lady swishing her skirt? 
The skirt is an essential item of popular Mexican clothing
When we conjure up images of traditional Mexican clothing in our minds, without fail we imagine elaborately dressed women in big flowing skirts. These skirts have been constantly evolving throughout Mexico's history, reflecting the socio-historical landscape of the time. Originally designed as a wrap-around skirt held in place by a sash, with the European influence brought along by the Spanish conquest, skirts began to be joined to a waistband with the fabric draping in geometrical folds and pleats. The floral fabric used to make the skirt was commonly imported from Manchester in the United Kingdom and this was decorated with fancy embroidery and cotton lace flounces. This traditional Mexican women's attire remains popular today and Tehuana women in Oaxaca still proudly wear this garment on feast days.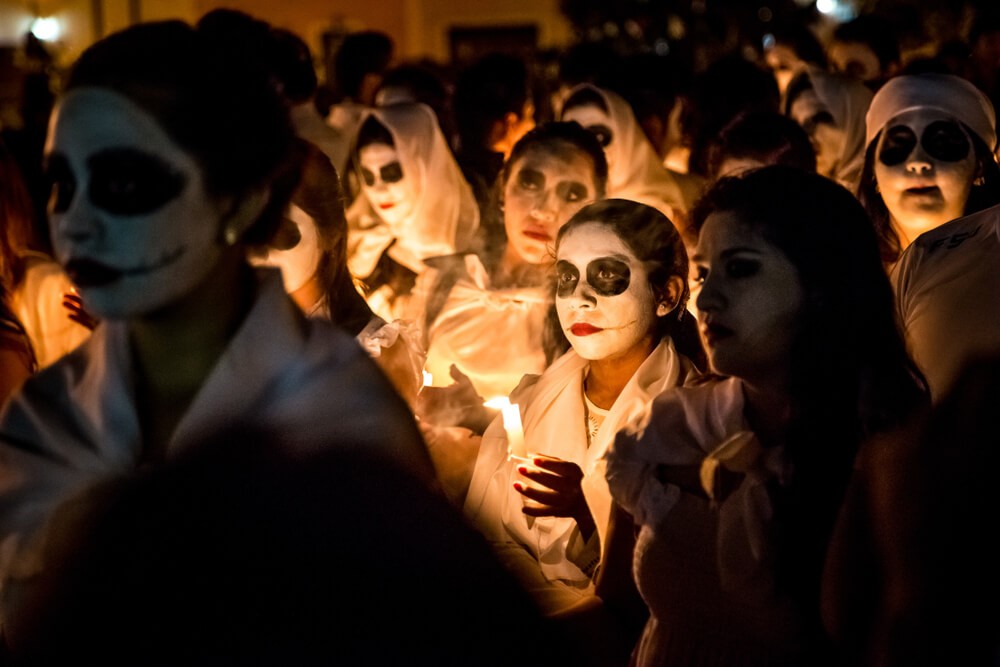 Marvel at the sight of people dressed in traditional attire during the Day of the Dead celebrations
Marvel at Mexican folklore clothing up close in the Yucatán Peninsula
If you are planning a vacation in Mexico in search of traditional fashion, head to the Yucatán Peninsula. Joining the major festivities like the Day of the Dead held each year on the 1st of November is a fabulous way to witness the colors and splendor of the Mexican Day of the Dead traditional clothing. People flock to the streets in celebration of their ancestors dressed in classic Mexican attire. Expect to see men dressed in black suits with Texan-style hats and women in long monochrome folkloric dresses, often decorated with lace. If you happen to be visiting Mexico at another time, a trip to the Museo de Ropa Étnica de México (MUREM), a museum celebrating indigenous Mexican fashion is a must. Located a stone's throw from the Yucatán luxury all-inclusive hotels and major landmarks like Chichen Itza, this museum offers a vibrant exhibit of national dress and highlights its importance for Mexican identity even today.