Pueblos Mágicos: Stay in one of Mexico 's dreamy magical towns.
The pueblos mágicos are pretty places in Mexico that have been selected by the government to be the most beautiful places in Mexico to visit.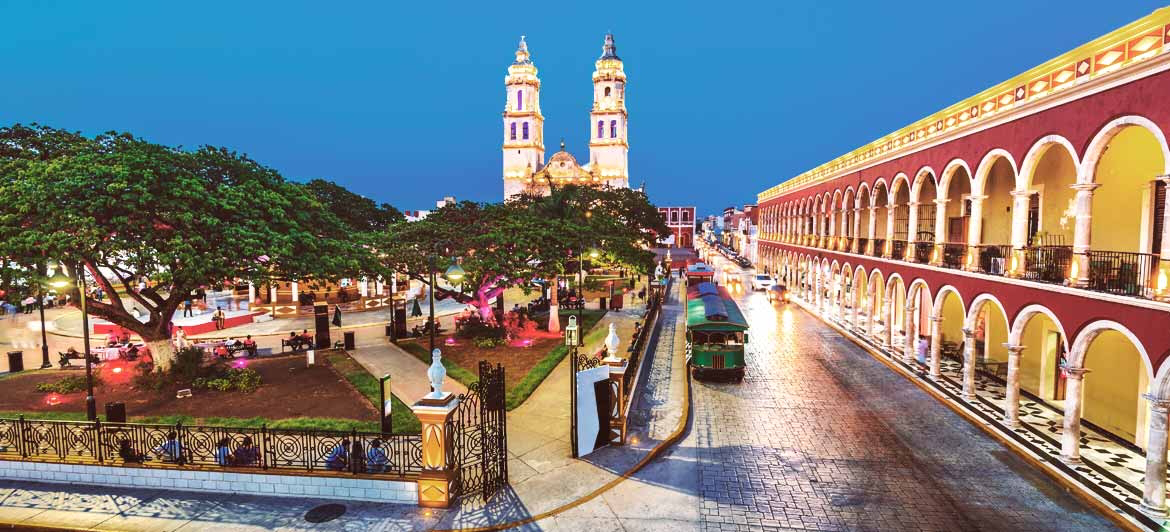 It is no secret that Mexico is a country steeped in mysticism and adventure. From coast to coast it is possible to uncover ancient ruins and the tantalizing stories that accompany them. But, did you know that Mexico is also home to 132 pueblos mágicos or magical towns as they are known in English. These sacred towns have been selected due to their unforgettable place in Mexican culture and for the enchanting myths and legends that originate there. Selected by the government, these towns preserve the folklore and ancient ways of Mexico and are a must-see for any traveler hungry for an adventure. Read on to discover some of the most beautiful places in Mexico to visit on your next vacation.
What are pueblos mágicos and why are they important?
Apart from forming an integral part of Mexico's identity, magic towns are chosen by the Mexican government for their magical qualities. This can be anything from their outstanding beauty, curious traditions, or intriguing folklore. It is a badge of honor and a sign that the town is high on the list of amazing places in Mexico to visit for a day or two. The initiative started in 2001 to attract more tourists to these off-the-beaten-track areas. Since then, it has exploded in popularity and there are certain requirements that towns must meet to be awarded such a privileged status. For example, the town must have over 5000 residents and be a short drive from a city. It must also have a group of residents that form a magic town committee and propose their town to the government. Only a few pueblos mágicos get selected each year so competition is stiff.
A list of pueblos mágicos - Mexico
Since there are over 100 magic towns, visiting each one requires strategic planning. From Baja California to the Riviera Maya, these quaint little towns provide the ideal places to break up a cross country roadtrip. It is best to select the states that you would like to visit first, then select the pueblos mágicos that catch your eye. Since there are so many you won't be short of towns to choose from. Whether you want a real feeling of adventure for your vacation, or you are looking for a quick weekend break in an exceptionally beautiful setting, the magic towns in Mexico are a must. Discover our favorite pueblos mágicos and the best things to do while visiting them.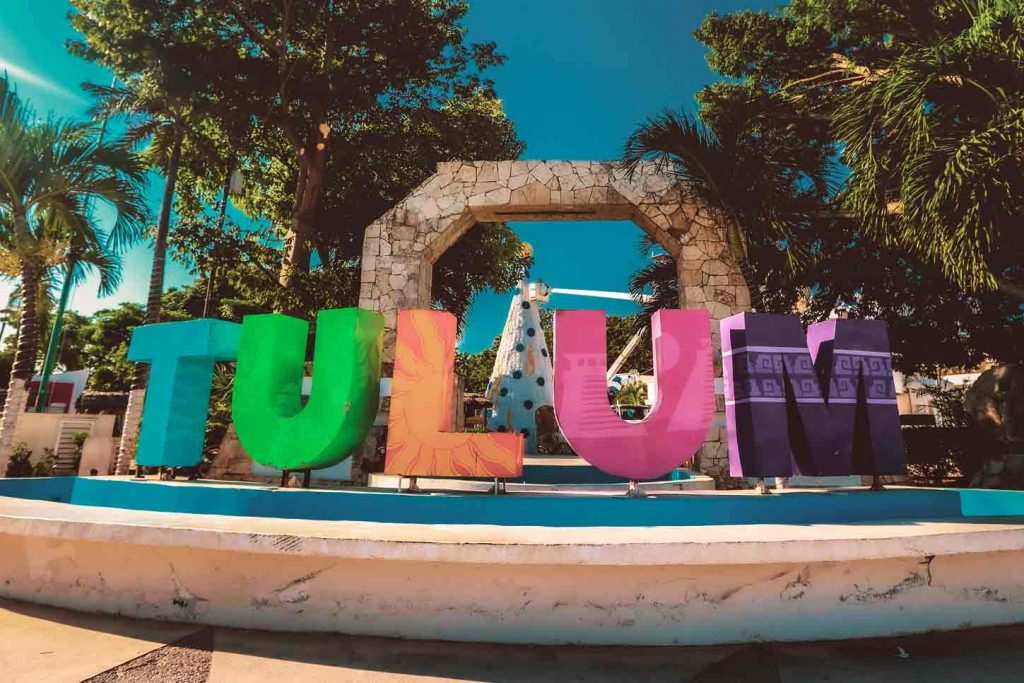 Start with the most beautiful places to visit in Mexico
The Quintana Roo is arguably one of the prettiest places in Mexico. Just a stone's throw away from the glitzy resorts of Cancún and Playa del Carmen, lies a virtually untouched corner of paradise called Tulum. This small coastal town is a bohemian enclave of picture-perfect beaches with painted skies at sunset. It is the Mexico of Instagram and certainly doesn't disappoint those in search of an idyllic break. It is one of the most visited of the pueblos mágicos thanks to its proximity to the Caribbean ocean. Don't miss out on diving into the crystal clear waters of the Gran Cenote or kicking back on Paradise beach, which as the name suggests offers a little slice of paradise. Art lovers will enjoy floating around the upmarket art galleries that have popped up in recent years and the food scene is equally enticing.
Pueblos Mágicos - Nice places to go in Mexico - Isla Mujeres
If it is ever possible to get bored of Tulum, hop on a ferry to the island of Isla Mujeres, another one of Quintana Roo's pueblos mágicos. It is one of the most beautiful spots in Mexico and a must see if visiting the area. Since no cars are permitted on the island, hire a buggy to drive around and soak up the stunning scenery. Don't miss a trip to Playa Norte, a beach which looks like a computer screensaver and one of the best spots to enjoy seafood on the island. For snorkeling, try Playa Garrafon, a popular destination for watersports enthusiasts with the perfect conditions for kayaking. A trip to the main square provides you with the perfect opportunity to pick up some artisan handmade gifts, perfect for souvenirs. At the end of the day, return back to the mainland to enjoy one of Cancun's luxury hotel bars and toast to the beauty of Mexico's pueblos mágicos.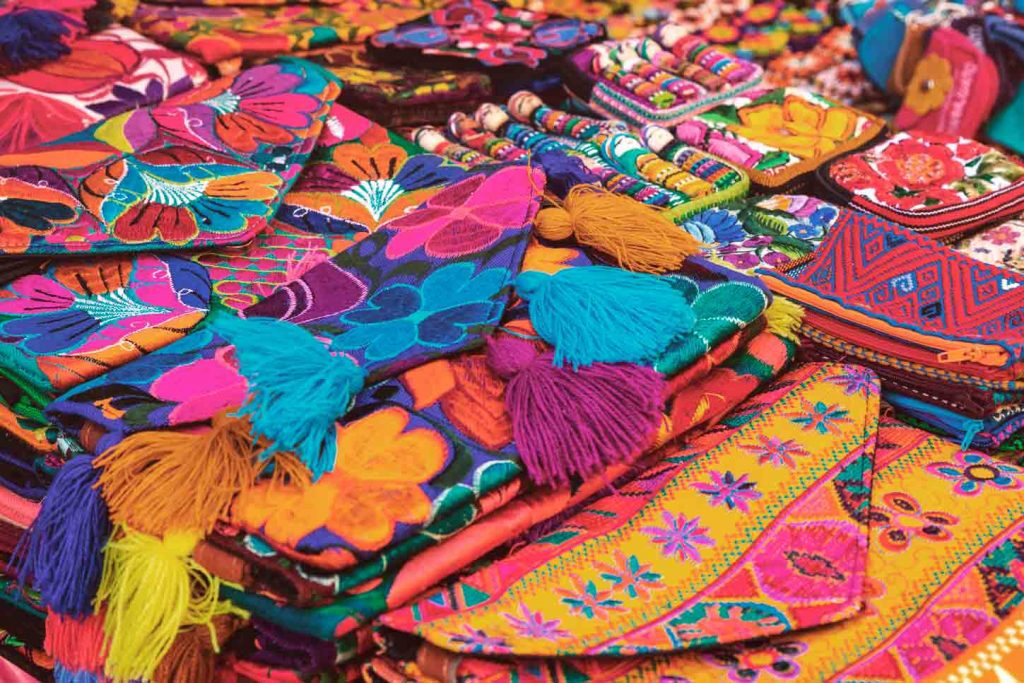 Moving up the pueblo mágico map to Querétaro
If you plan to stay in the cosmopolitan city of Querétaro, be sure not to pass up the chance to visit the nearby pueblos mágicos. Bernal is a charming local village bursting with character and overlooked by the impressive Peña de Bernal monolith with chapel and hiking routes. Being one of the tallest monoliths in the world, it is a popular spot for climbers. Walk through Bernal's brightly colored streets starting at the Santa Cruz church and make your way towards the Museum of Masks. It will be hard not to be tempted off route by the smells of tasty street food coming from local eateries. Shopping is also a temptation, especially when the local stalls are filled with handmade, colorful creations, only found in Mexico. Return to the bustling city of Querétaro and rest in one of the city's top hotels before venturing off to more beautiful cities in Mexico.
Pretty places to visit in Mexico - Huautla de Jimenez
When in Mexico, a trip to Oaxaca is a must! The Mecca for food lovers, Oaxaca is the best spot to visit if you are in search of authentic Mexican food with all the bells and whistles. But, while staying in Oaxaca, be sure to fall under the spell of Huautla de Jimenez, one of the most whimsical of the magical villages. Shrouded in mysticism and famous for its rich vegetation, this is one of the pueblos mágicos you have to explore.The locals are known to display their traditional dress with pride, a local custom that fills the streets with color. And, a one time famous resident, María Sabina claimed to have discovered hallucinogenic properties of mushrooms and used them to reach a closer connection between land and the Gods above. Whether this is true or not, don't miss a visit to the Cerro de la Adoración, a hill where many spiritual offerings were made to the Aztec Gods. Today people travel to this hill to take in the impressive views of the coffee, cocoa and tropical fruit plantations while also enjoying a leisurely hike.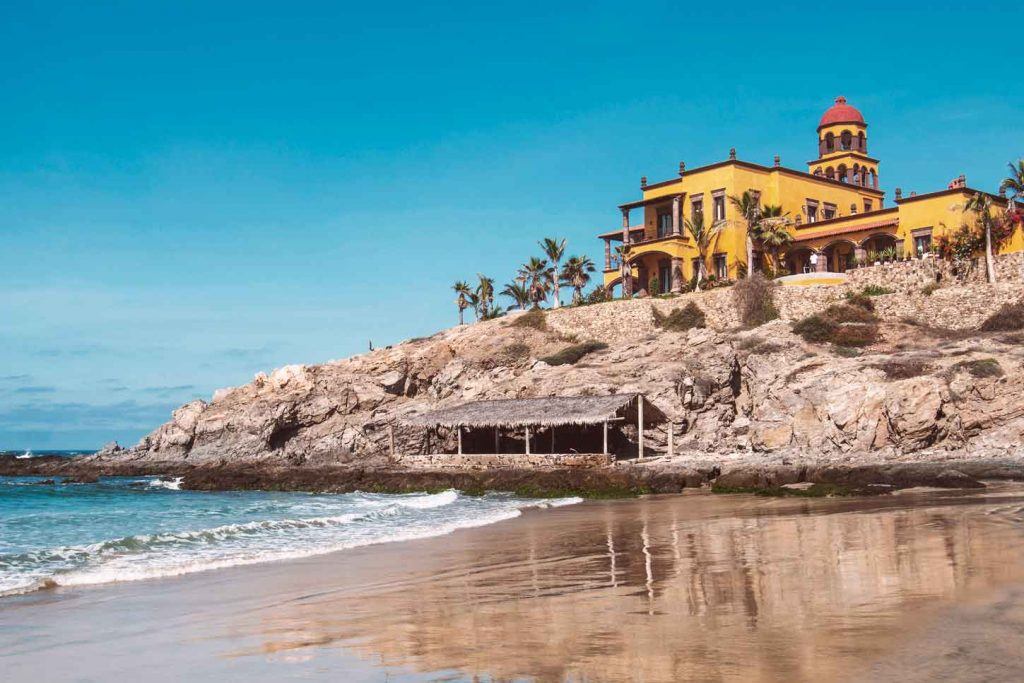 Beautiful cities in Mexico to visit - Baja California Sur
If a quick trip is all that you have time for, head to the sunny shores of Baja California Sur. Stay in one of the front line beach hotels overlooking the San José del Cabo beach, just 2,5k from the old colonial town of San José. But, while enjoying the wall to wall sunshine, don't forget to visit Todos Santos. This desert oasis mixes a bohemian laid back calm with the old world charm of traditional Mexico. The unspoilt white sand beaches are a must for surfers looking for pretty places in Mexico to catch waves. And, the town is famous for its culinary offerings so be sure to tuck into a plate of freshly cooked street food. Being one of the first pueblos mágicos in Baja California Sur, this town is full of surprises. From whale watching tours and fancy art galleries to yoga and hiking tours, there truly is something for everybody in Todos Santos.