Pack your bags for Aruba, the One Happy Island.
Read all about this hidden paradise that is committed to festivities, the good life and welcoming tourists as if they were like family. A vacation in Aruba!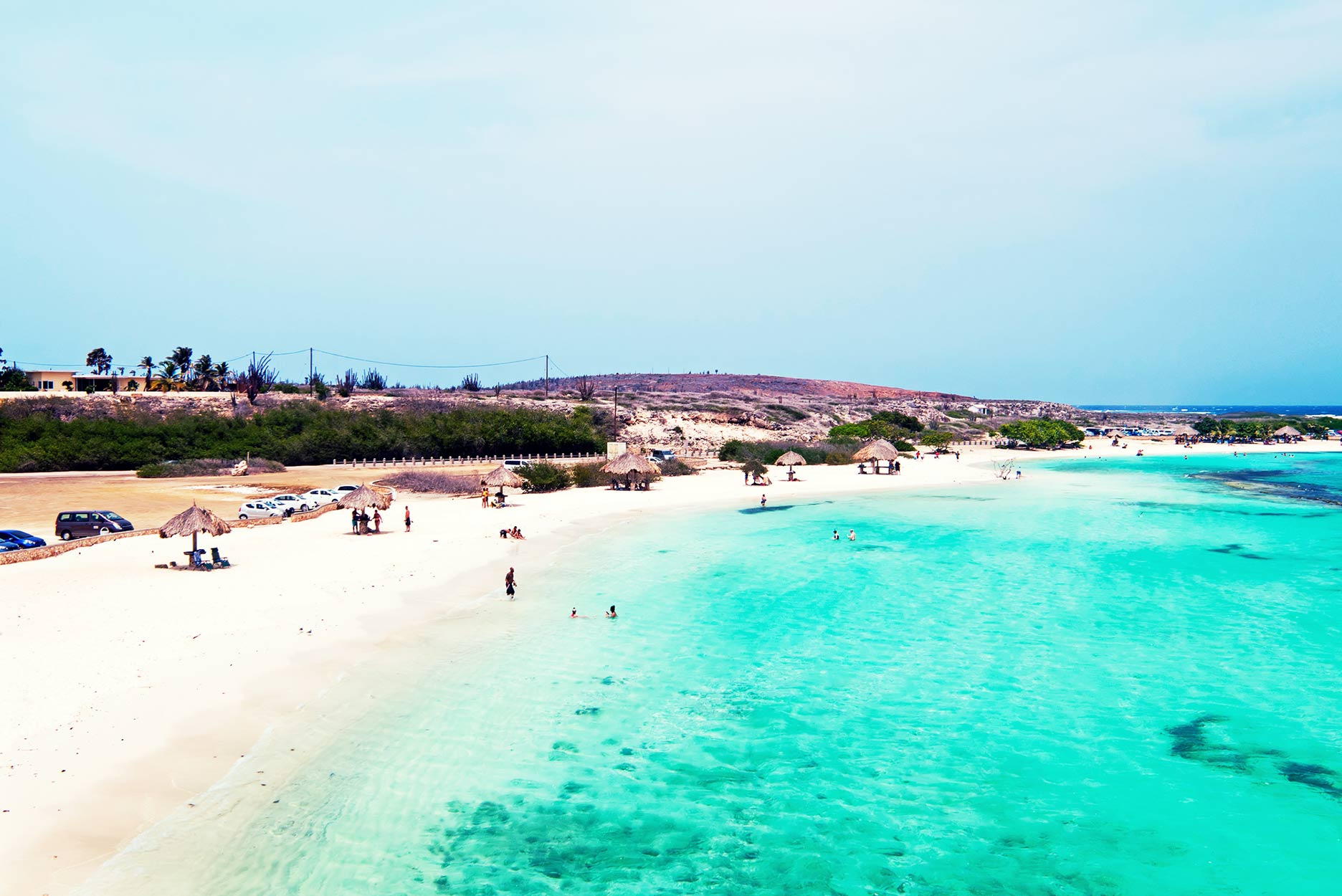 The only thing that would make this part of the Caribbean even better is if it were closer to home. Other than that, it has everything. Read all about this hidden paradise that is committed to festivities, the good life and welcoming tourists as if they were like family. A vacation in Aruba!
Things to do in this part of the world you have never visited
Aruba was first known as "the island of giants," in reference to the tall aborigines who lived there. Centuries later, Aruba proclaimed itself to be "One Happy Island," and truth be told, it had every reason to.
But let's start at the beginning and clear up any lingering doubts with a short Q&A. Once you have finished reading it, chances are that you will be ready to pack your bags and catch the first flight over.
Where is Aruba located?
Although it forms part of the Kingdom of the Netherlands, this small country is not as close to Europe as one would assume. Take out your compass: it is northwest of Venezuela, south of the Caribbean Sea and west of Curacao.
Does this mean that Aruba is half Dutch?
Yes, and almost half Spanish as well. The island of Aruba was discovered by the conquistador Alonso de Ojeda in 1499 and it became a colony of Spain. It was described as an "island of giants."Years later, in 1636, Aruba was conquered by the Dutch West India Company and the nation's culture made such an impression on local residents that it remains a strong presence to date. However, things didn't end here because 150 years later, in 1805, the British Empire took control over the island during nearly ten years before handing it back to the Netherlands.
What is the current status of Aruba?
30 years ago, the island obtained a separate status within the Kingdom of the Netherlands. Since then, it has been an autonomous country except with regards to national defense, foreign relations, citizenship and other similar matters, which are still governed by Dutch legislation.Despite this secession process, Aruba's official language is… Bingo! Dutch. Papiamento—derived from Spanish, African and Portuguese—is another official language, but all citizens also speak English and Spanish. This means that aside from the ability to communicate with them easily, you will see plenty of the color orange and eat Gouda cheese as if you were in the heart of Amsterdam.
Since Aruba is located in the Caribbean, it has beaches, right?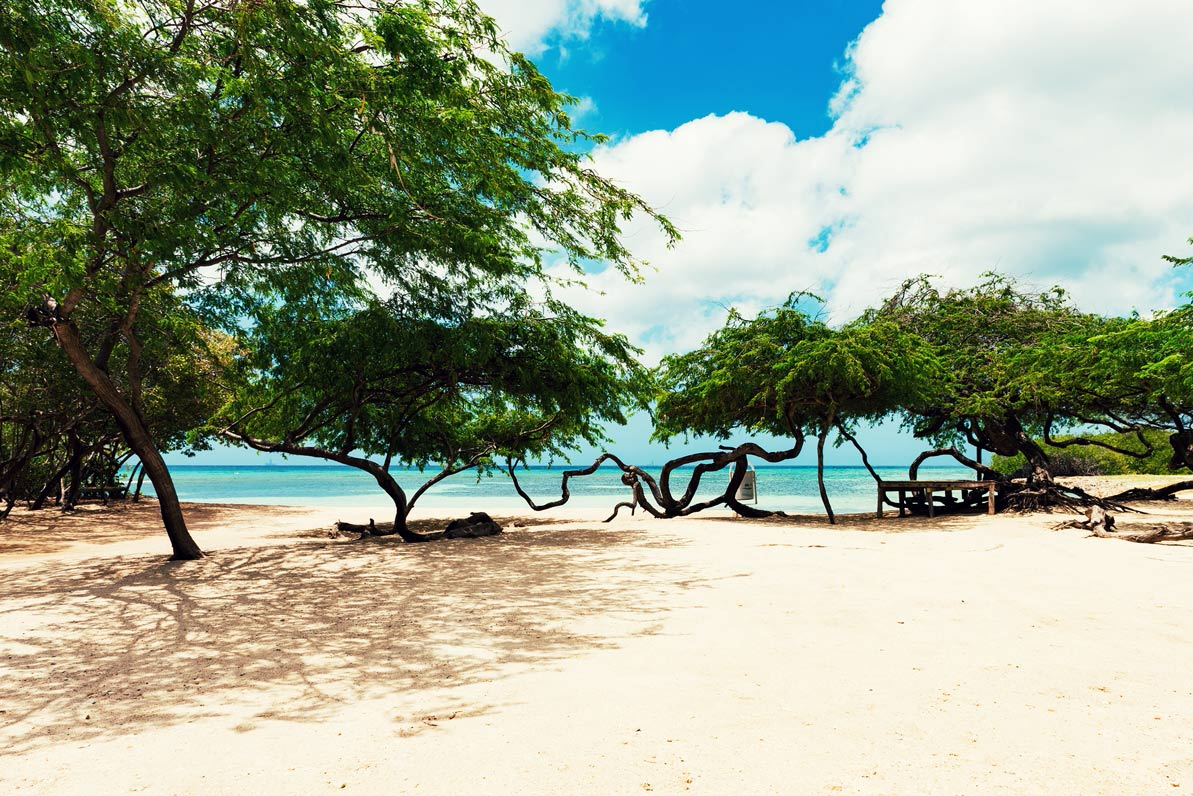 Not only does Aruba have beaches, it has the third best beach in the world according to TripAdvisor Traveler 2017. The "chosen one" is called Eagle Beach and you can imagine what it looks like: wild, white sand, turquoise water and not a single cloud in the sky because bad weather and hurricanes never make their way here thanks to the strategic location.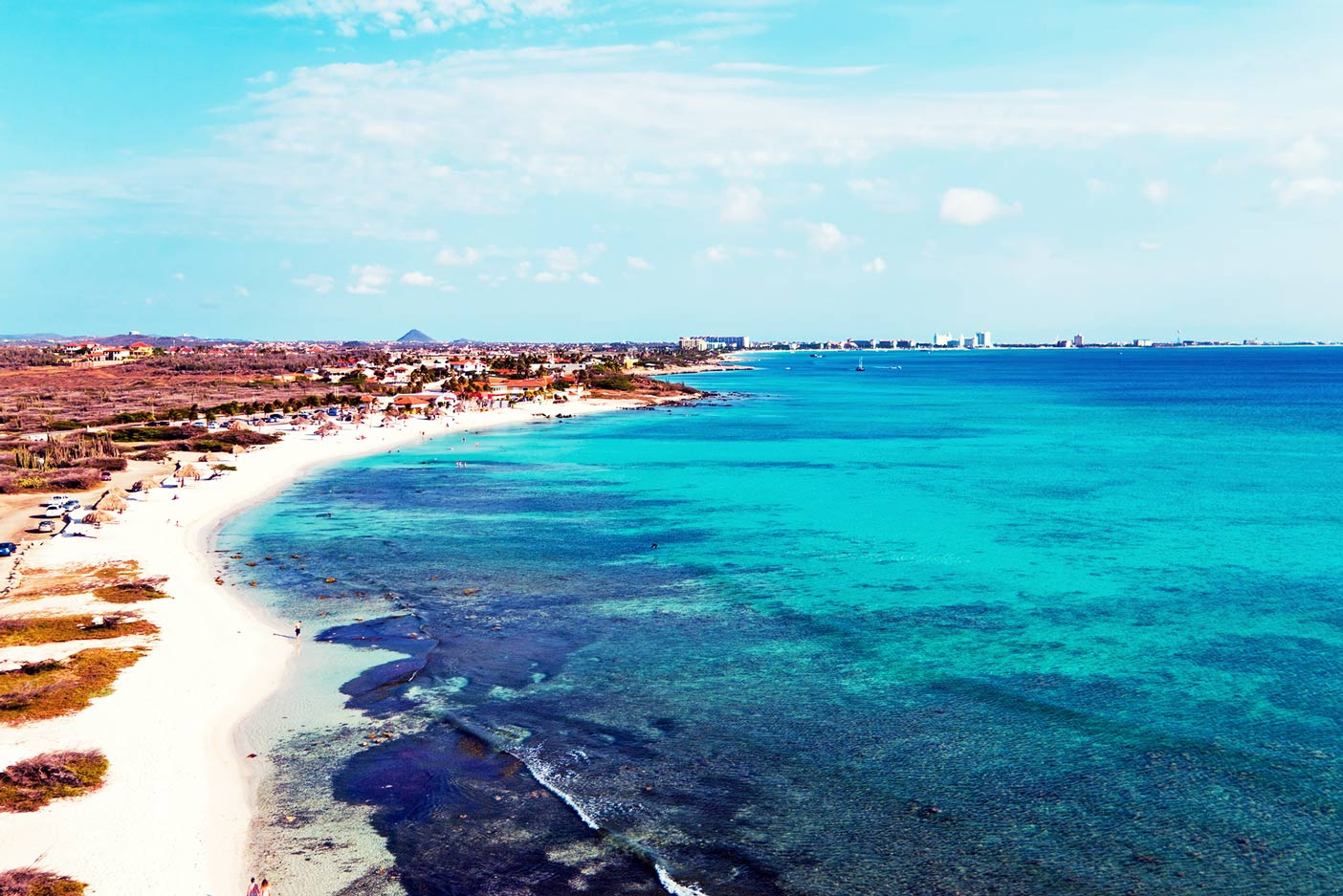 To fill your Instagram account with idyllic landscapes that will help you gain (or lose) followers, we recommend Rodgers Beach and Baby Beach. Few tourists can be found at the latter, which is popular with residents and local fishermen. Boca Catalina and Boca Grandi can also be added to the list.
The million dollar question: When is the best time of year to visit Aruba?
If we tell you that there is no rainy or hurricane season like in the rest of the Caribbean, that the average annual temperature is about 80 °F, and that every month there is a festivity in Aruba with music and people dancing in the streets, then you will realize that it's always a good time to go.
Alright, but aside from lounging on the beach, what else is there to do?
If the idea of basking on idyllic beaches surrounded by palm trees isn't enough, then you're in the right place because Aruba has much more to offer than just paradise.  The island is a melting pot of cultures, proven by its museums, art galleries and theater. You will be anything but bored.
Everything seems so perfect. There must be a drawback, right?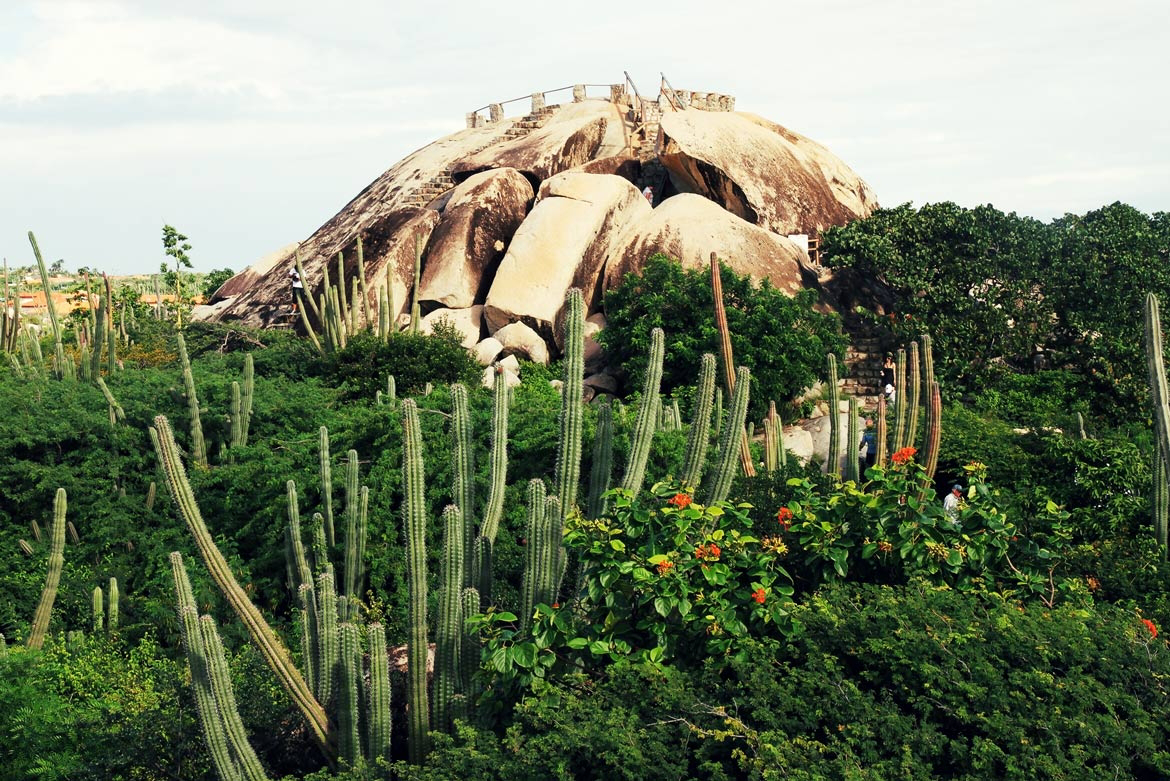 Although we wouldn't go so far as to say that Aruba is like the island from Lost, it does have a number of huge rock formations that are quite an enigma. Although they have been thoroughly analyzed, these strange shapes remain an unsolved mystery. An example is the Casibari Rock Formations, north of Hooiber. Located on desert-like land, they weigh several tons and have a very strange appearance.
OK, one last question: Where can I stay?
Since this seems to be the perfect vacation, the hotel must also be up to par. We suggest two options, both located in Palm Beach and equally enticing. The first, with five stars, is the Royal Level at Barceló Aruba, a boutique hotel with 35 rooms, breathtaking views and VIP services.
The second and much larger alternative is the Barceló Aruba. Also located in Palm Beach and with just as many stars, we like it because each of the 373 rooms has a balcony. It also features six restaurants, three bars, a huge pool and gardens...
Now, you answer the following question: Have you figured out why Aruba is One Happy Island?