Why do celebrities love the Riviera Nayarit?
Discover the Riviera Nayarit and Nuevo Vallarta, latest celebrity destination. Luxury hotels and resorts in Mexico, islands and beaches to be discovered.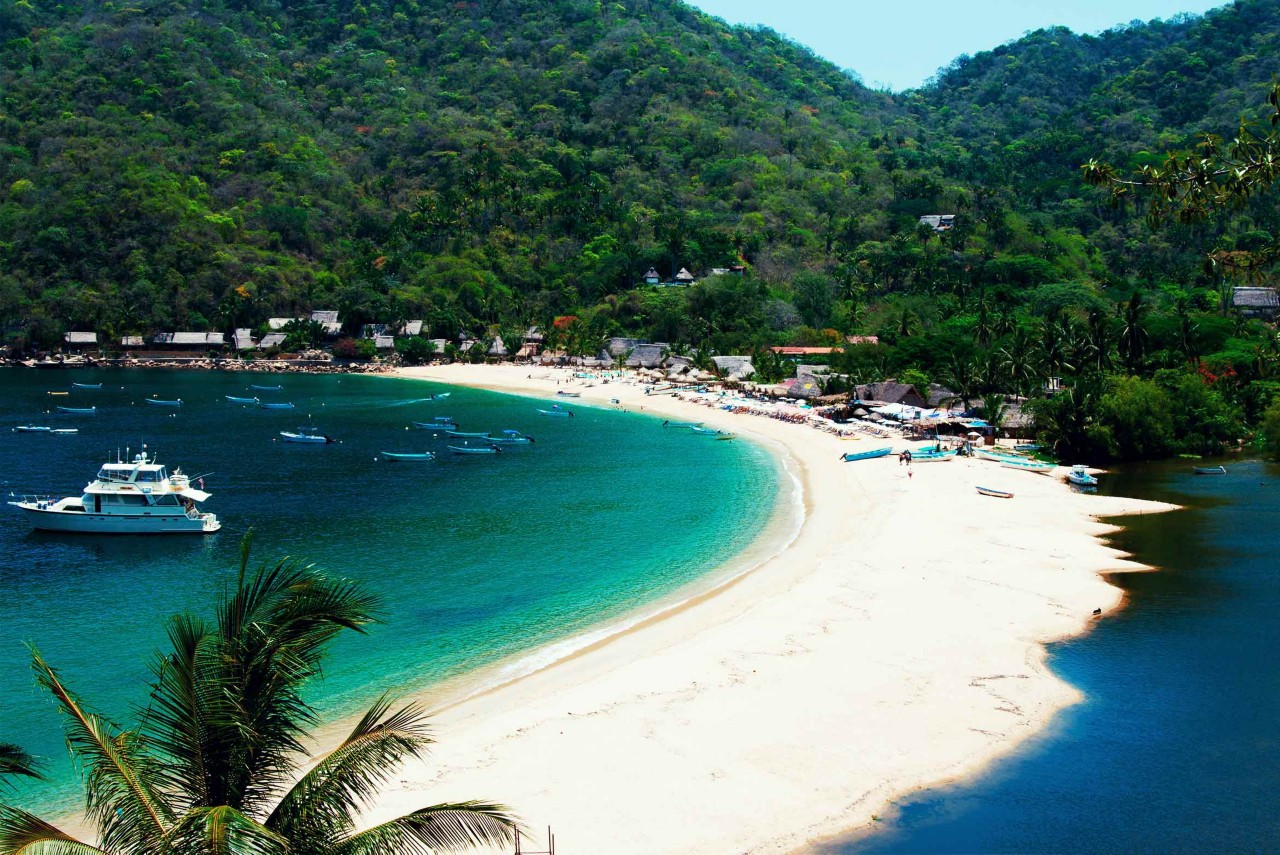 Celebrities have a new destination in Mexico. They no longer visit only the Riviera Maya, Cancun or Playa del Carmen, which are definitely worth checking out. Now they make their way to the Riviera Nayarit, located on the nation's western coast. More peaceful and with untouched beaches and magical hidden corners, this is the place where celebrities go, and as of now, so can you.
Hotels, beaches and tourism in the Riviera Nayarit
Matt Damon, check. Hilary Duff, check. Eva Longoria, check. Kourtney Kardashian, check. All of these actors and celebrities have vacationed at the same spot. They haven't spent a wild week on a 90s-style Love Boat cruise or gone to a friend's wedding together.
The paradise that celebrities fall in love with
The facts behind this part of Mexico speak for themselves: it has more than 190 miles of coastline, 9 out of 10 days are sunny, and the average temperature is 77 °F. From Nuevo Vallarta, near the state of Jalisco, to Boca de Tecapán, adjacent to Sinaloa, the route is like an endless treat for travelers and the senses. There are beaches, of course, as well as mangroves, wetlands, archaeological sites, magical towns, natural parks, animal species you have probably never seen before, and islands bursting with charm.
Discover a Biosphere Reserve and stunning islands
Starting from the south, the first are the Marietas Islands. As a UNESCO Biosphere Reserve and National Park, access is limited, which is another plus. Uninhabited, these two islands of volcanic origin—the one with a rounder shape is Redonda Island and the longer one is Larga Island—date back thousands of years and cover 1,300 hectares. They are home to endangered birds such as a peculiar tropical bird with blue feet that coexists with hundreds of marine species, mammals and reptiles. Aside from the flora and fauna, these islands are known for the famous Playa Escondida in the shape of a crater and that has inspired all types of legends despite the fact that it is only caused by marine erosion.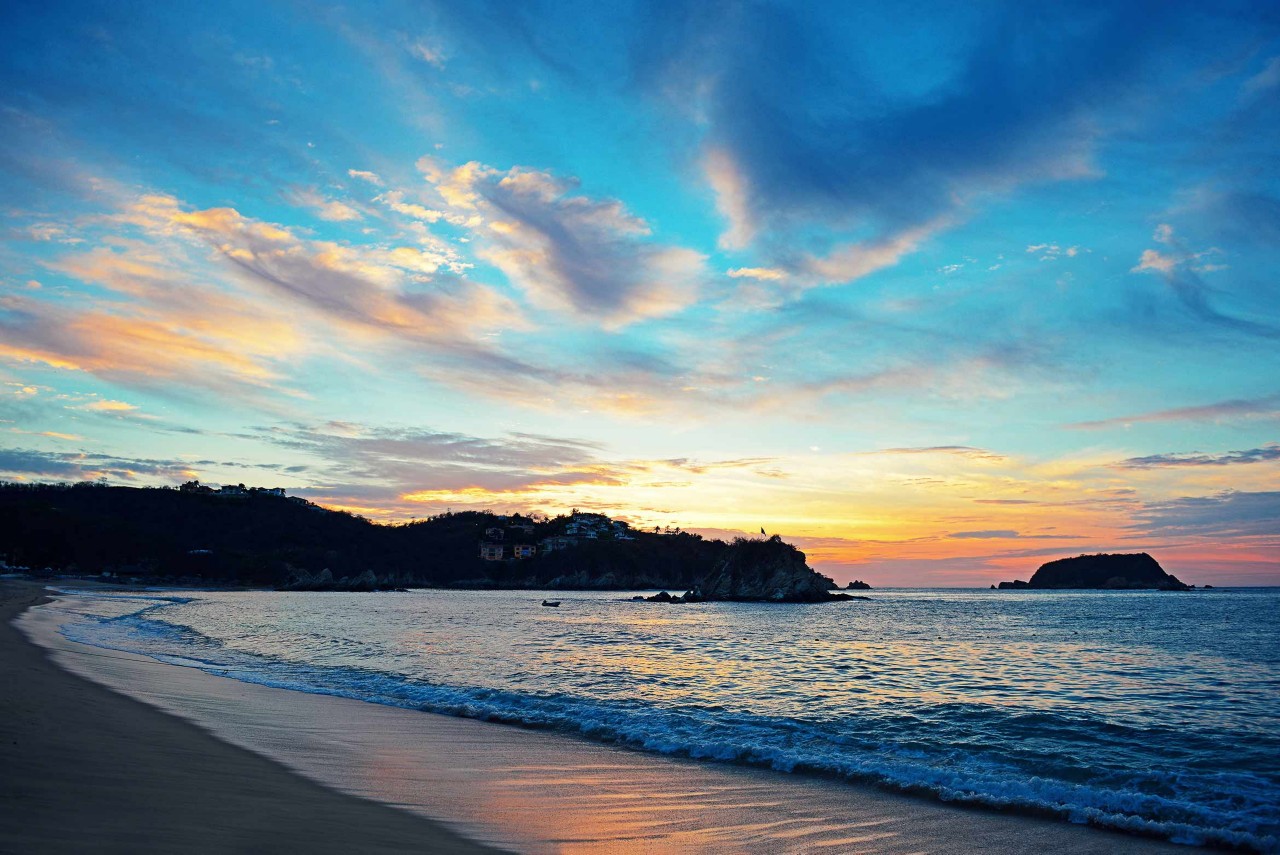 A few miles from Playa Guayabitos is another special spot that you will never want to leave: Coral Island. This ecological reserve was named after the coral reefs that surround it, which means that scuba diving, or at least snorkeling, is a must. Once out of the water, visitors can enjoy watching the turtles, pelicans and seagulls that live on the island. Adventurous people in the mood for camping can spend the night in the protected area of Isabel Island, where in addition to exploring the island in search of exotic animals they can also swim and scuba dive in the turquoise waters or trek out to the lighthouse and the tiny islets. It is 46 miles from San Blas Pier and 37 miles from the Marías Islands.
To wrap up this island tour, make a stop at Mexcaltitán Island and visit the magical town where many people believe that the Mexican culture originated, although the theory is not 100% confirmed. Small and delicious, it is known as the "Mexican Venice" because during the rainy season its streets become canals and cars are replaced by boats. This island is charming and the food is delicious, so don't skip it!
Places in Mexico to be visited
The Riviera Nayarit mainland has as many appealing aspects as its small islands, and at San Pancho (officially called San Francisco), in addition to the beach with fine sand and palm trees, visitors can immerse themselves in the local culture which features the San Pancho Collective, an independent art community that promotes the artistic creations of residents. After strolling through the cobblestone streets lined with traditional Mexican architecture and galleries, tourists can give polo a try, catch a few waves or go whale watching. The local cuisine revolves around fish.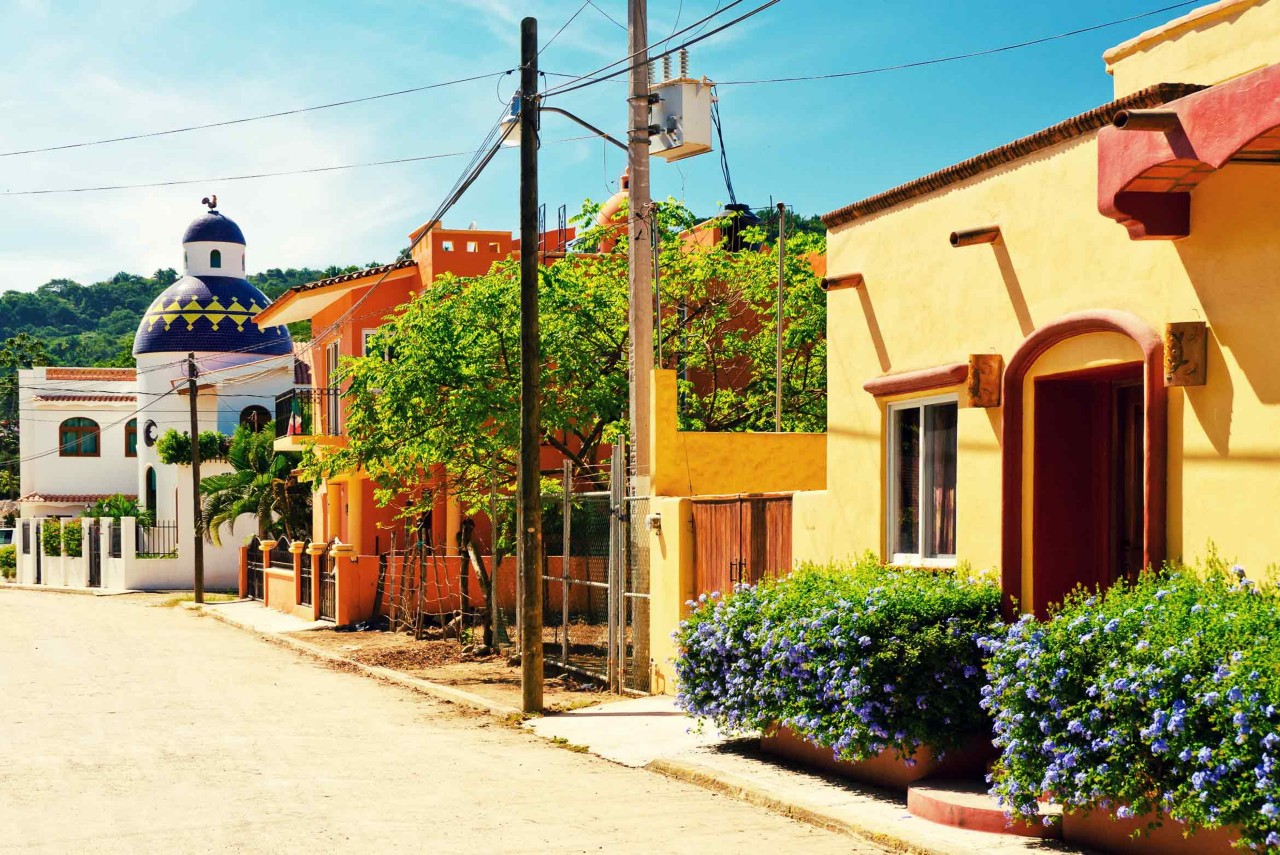 Experience a celebrity summer in the Riviera Nayarit: Nuevo Vallarta
Exclusiveness and luxury have a different name in the Riviera Nayarit: Nuevo Vallarta. Between golf courses (El Tigre is one of the most renowned), ports (Marina Nuevo Vallarta and Paradise Village) and restaurants that have little in common with chiringuito beach bars (that are also charming), there are a number of five-star resorts where you could cross paths with Damon or Longoria in the hotel lobby.
With only 47 rooms (all featuring views of the Pacific) and a private concierge service to make you feel truly special in this paradise, the Royal Level at Occidental Nuevo Vallarta is synonymous with luxury thanks to its exclusive services (many designed for families) that have earned this title.  Another five-star option is the Occidental Nuevo Vallarta hotel located next to the shopping and restaurant district. It is larger than the first hotel (274 rooms) but boasts the same views and the beach and gorgeous sunsets are just a few steps away. When you are in the mood for a swim in fresh water instead of the ocean, choose from the multiple pools with sun loungers and pool bars where you can think about your next destination.