10 reasons why you'll want to stay at a resort
Resorts, those dispensers of Caribbean delights, are a must for your vacation. You'll eat like a king, have fun like never before and leave with the energy you need to tackle the next 12 months of work.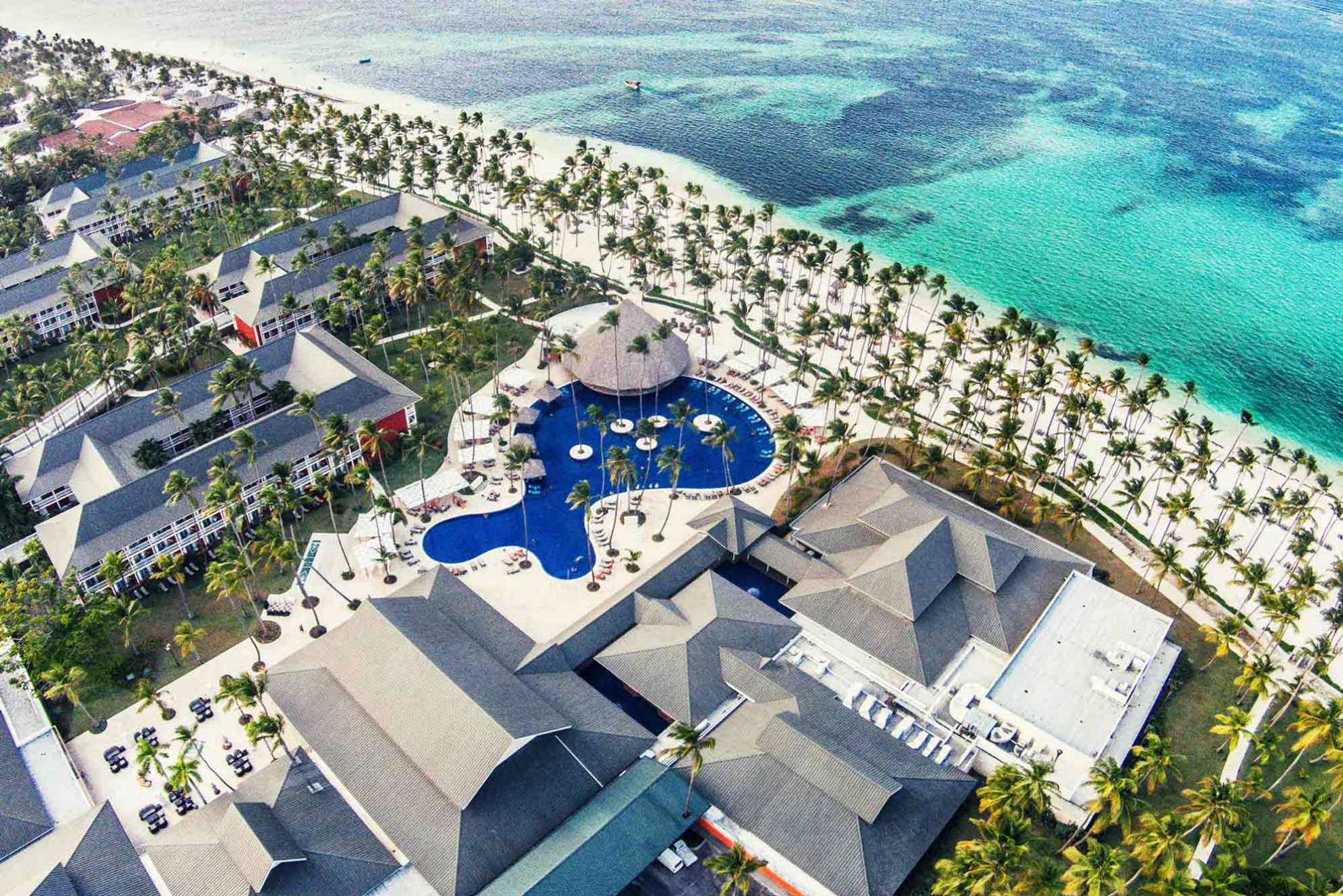 You might not feel like going the first time, but once you're there, you won't want to leave. Resorts, those dispensers of Caribbean delights, are a must for your vacation. You'll eat like a king, have fun like never before and leave with the energy you need to tackle the next 12 months of work.
More-than-proven arguments why resorts are cool
The idea that all-inclusive hotel complexes with those 'little bracelets' are something from the '90s, crowded with large families with children of all ages who shout instead of speaking or places where there is nothing to do is simple false.
If these three arguments run through your mind every time a coworker or neighbor tells you they're going to spend a week at a 'resort,' it means you have never been to one. If you had a bad experience 13 years ago, it means that you need to return to one of better quality, because resorts are the closest thing to heaven on Earth. If you don't believe it, here are ten tried and true reasons that will break down your prejudices.
Reasons to spend your vacation in a resort
Leaving your room with nothing more than your room key is no small matter, since it's impossible for you to forget anything. All-inclusive resorts (there are different categories of bracelets) are wonderful for this reason; you don't even need your wallet, since you've already paid for everything in advance. And by everything, we mean EVERYTHING: snacks, poolside cocktails, lunch and dinner at the hotel bars and restaurants, mid-afternoon (or midnight) ice cream cones, activities (almost all of them, unless you want to do something really VIP that's not on the menu), 24-hour room service… It's all paid for.
You will enjoy the best gastronomy
No mercy. No regrets. No diets stuck on the refrigerator door. For the most foodies or lovers of good food, there's no better option than a resort, where every time your stomach growls you can choose from Japanese, Mexican, Italian and French cuisine, seafood, meat, sweets… even buffets.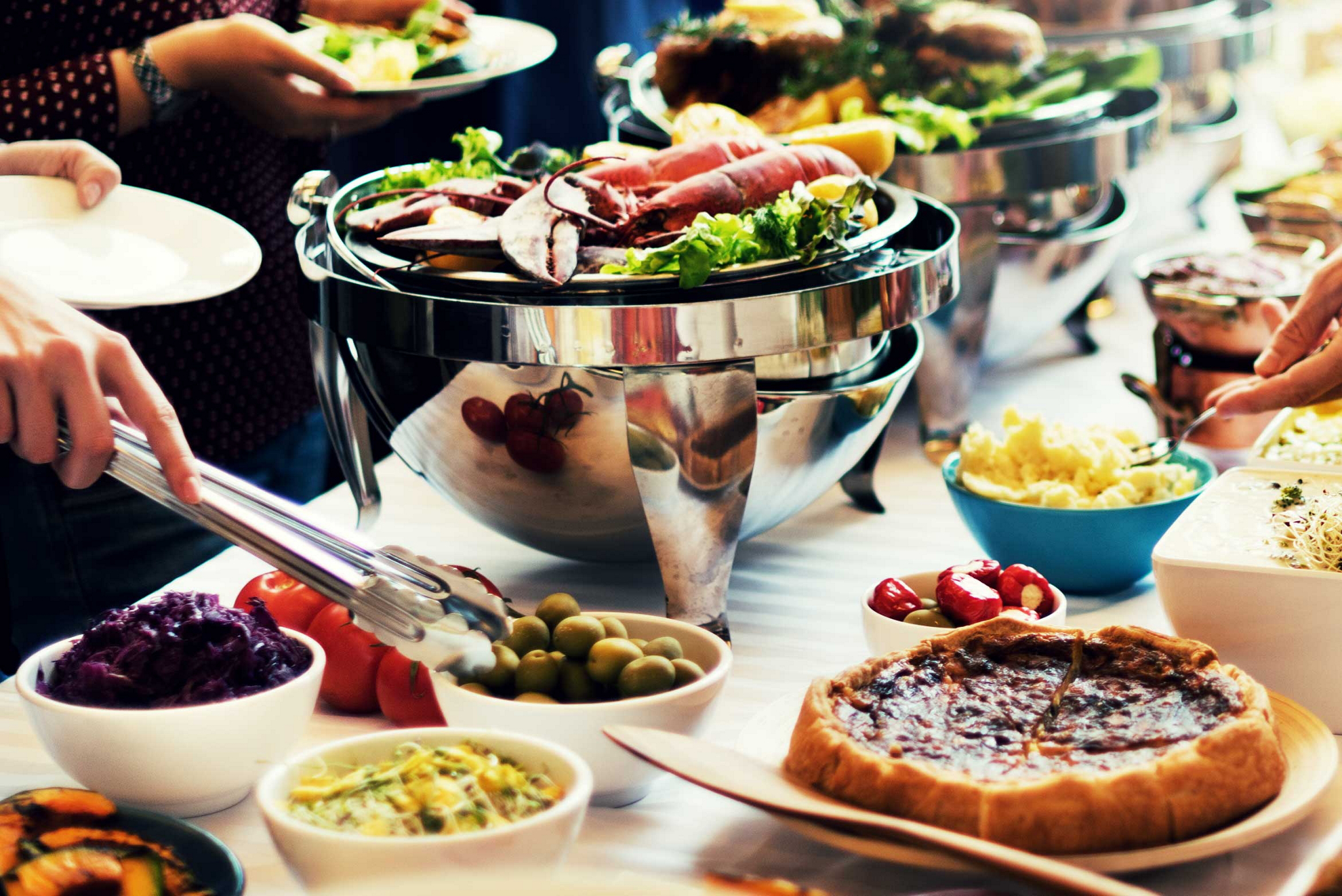 The option of choosing from among dozens of dishes from all over the world without leaving the hotel does not mean that they are of poor quality, that they were thrown together in a couple of minutes or that they don't have all the ingredients they should. Take a look at the menu, order and give them a try.
Let's be realistic. A trip is not a trip without posing for the typical photos. That's why resorts are the ideal place to take the best snapshots: endless palm trees, blue water, white sand, breakfast in bed, incredible views…
Above all, the main advantage of Caribbean resorts (for example, the Barceló Bávaro Grand Resort in Punta Cana) is that almost all the rooms have a sea view, and in the case of this hotel, of the iconic Bávaro Beach, two kilometers of white sand with endless palm trees. Waking up to the view of this Caribbean paradise is just one reason for staying in a resort, so you can keep on dreaming with your eyes open for the rest of the day.
Activities you can do in a resort
They should be an obligation, for several reasons. One: if you're going to eat and drink non-stop, the best thing to do is to stay in shape to eliminate the drama when you step back on the bathroom scale. You can establish a daily routine at the gym (a short one if you want) so you don't skip a beat. Two: if you're in the Caribbean, you have to go scuba diving or surfing, because you'll never have a better place to do these water sports. And three: you're going to have so many interesting activities to do in the hotel that you'll have to choose, because just sitting around is not an option.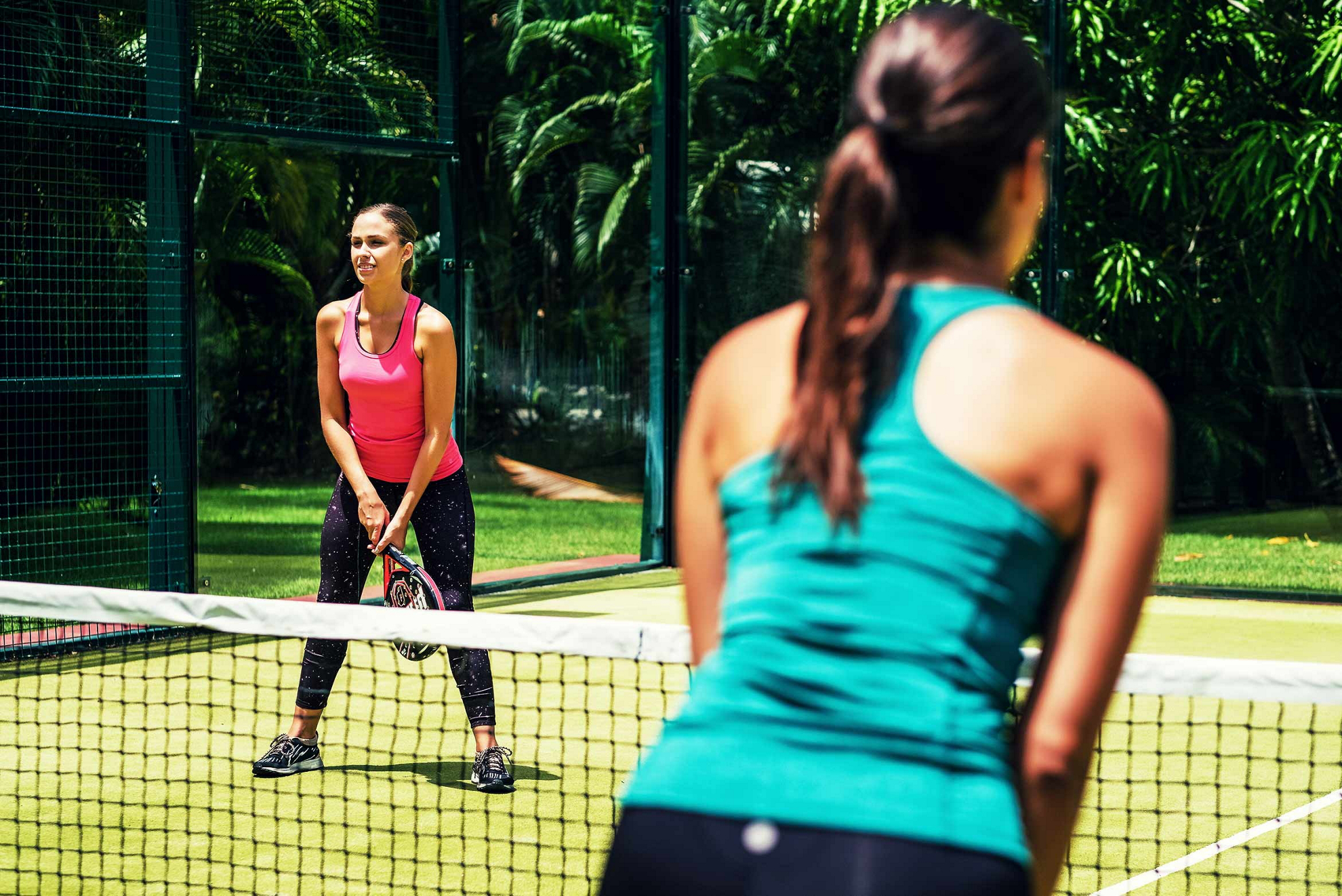 You can sunbathe in the best swimming pools
Coated from head to toe in sunscreen, you inevitably turn into a solar panel when you go to a resort, since while you're stretched out on a lounge chair, you recharge enough energy to work the rest of the year.
There's no resort that doesn't have several swimming pools, some even with salt water, surrounded by lounge chairs, hammocks and outdoor beds, or better yet, chairs inside the pools.
Enjoy endless spa sessions and all kinds of treatments
We're talking about thousands of square meters dedicated to body and soul in the form of a spa, gardens for walks in your swimsuit, water circuits, beauty treatments from menus longer than those of a Chinese restaurant, massages in outdoor beds on the beach with the sea breeze,  adult-only pools, cocktails on the seashore or in the pool, a pillow menu to help you sleep better…This is what pampering yourself is all about when you're at a resort.
Advantages of a resort: you have room service 24 hours
It's a myth that only pregnant women have cravings. They're called hankerings and we all have them. Now put yourself in this situation: you've been dancing all night at the hotel nightclub, burning calories like there's no tomorrow and your stomach is calling you. It wouldn't be the first time that's happened, would it?
The only thing that comes to mind is a hamburger done to perfection, with everything, accompanied by freshly made French fries, sauces and a soft drink with a lot of ice. Well, if this happens to you at a resort, you can take care of this craving in as much time as it takes you to call the 24-hour room service. There's no drama about it.
Everything you need is in your resort
No taxi, no bus, no designated driver. Here you have it all, without even leaving the hotel. Have an appetizer at the pool bar; dinner in whatever restaurant you feel like (warning, some are in such high demand that advance reservations are required) and go out to party without worrying about how much you have to drink, since luckily you'll walk back to your room from the nightclubs and bars inside the resort itself.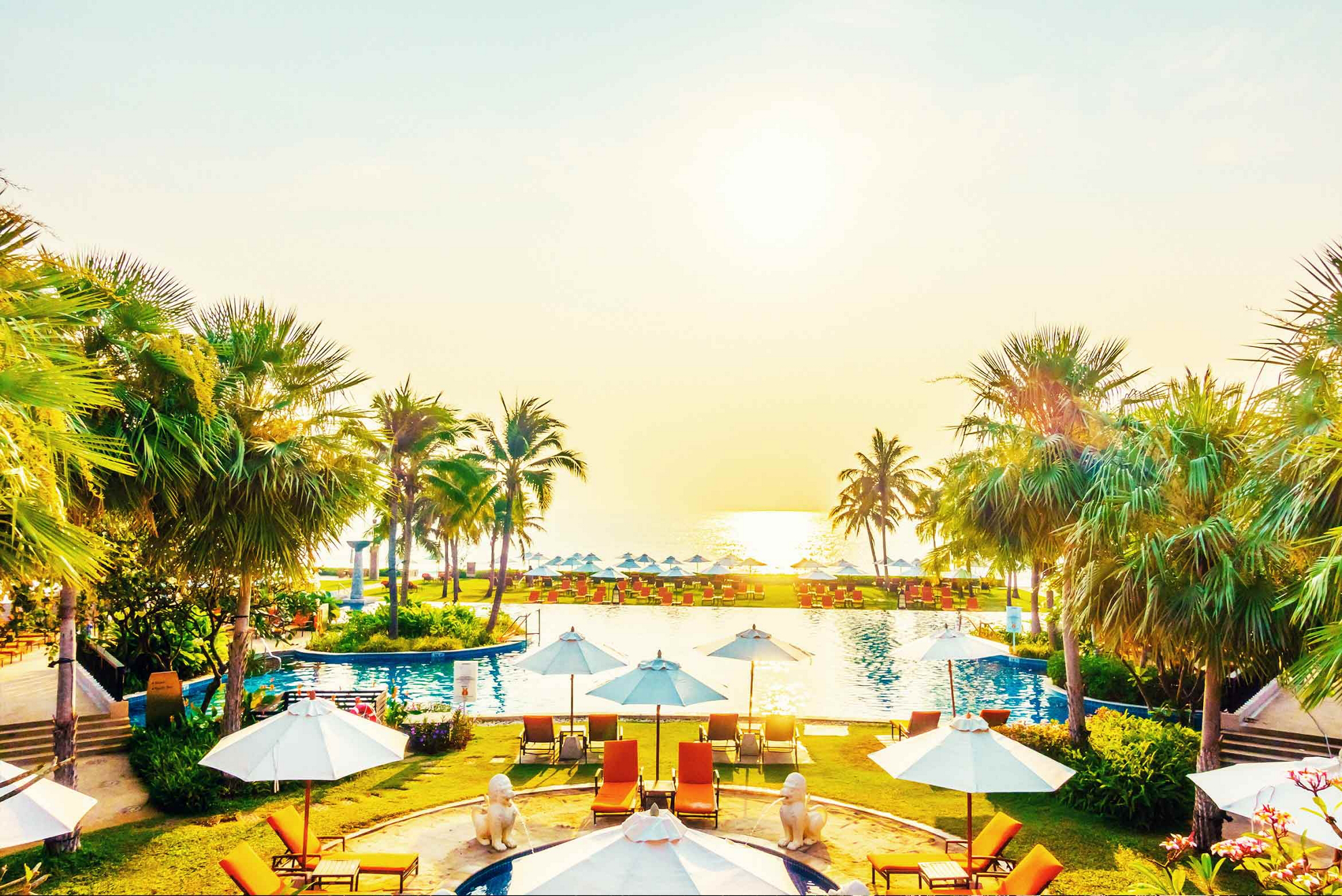 If you're worried about running into the same people over and over, we can tell you that there are hotel establishments made up by several buildings and some have thousands of rooms, so don't worry, it won't be like the parties in your village.
In the resort the mini bar is also included
Besides having your bed made and a spotless room at any time of the day (through no effort of your own), you'll enjoy your stay when you open the mini bar, and find that surprise! It's all included!The fireworks and the satisfied knowing smiles exchanged with your roommate will be followed by improvised snacks at any time of day, consisting of rum, M&Ms and honey coated peanuts that never tasted so good. The free mini bar is like a prize that you only get at an all-inclusive resort.
You can learn to dance the best Caribbean rhythms
You thought Caribbean rhythms were not your thing, that your hips were rusted in place and reggaeton was a thing for millennials. Ok. Staying at a resort is also synonymous with dancing and we warn you: you're going to end up registered for every dance class they offer, so don't even try resisting.
As a couple, by yourself or in a group, you'll head back with moves worthy of a Dominican, and you'll want to show off non-stop in front of your friends. It's best when you go together to a resort, so they'll understand you when you suggest going out to dance at a Latin night club when you get back.