Qué ver en El Cairo,
la bulliciosa capital de Egipto
Cairo is far more than a complex of monuments – to love it, let yourself be guided by your intuition and be ever-ready to soak up its sense of chaos and joy for life. If you've heard that there's nothing to do in Cairo, nothing could be farther from the truth because you'll be able to make the most of every minute of your stay in the city. We don't just mean visiting its monuments (and yes, there are plenty), Cairo has much more to enjoy too: walks through its neighbourhoods and markets, wonderful food and a captivating atmosphere.
The amount of time you spend visiting Cairo depends on the travel agency you use because the rest of the country is also thrilling – but on your arrival or departure you should aim to spend some time in the city to soak up its atmosphere. Egyptian people are open and welcoming and this is another factor that makes travellers feel at home and want to spend a few more days here. If you can choose the time of year you travel to Cairo, bear in mind that in summer temperatures are over 35ºC. In contrast, minimum temperatures in January don't dip below 15ºC and it's far less crowded.
Free cancellation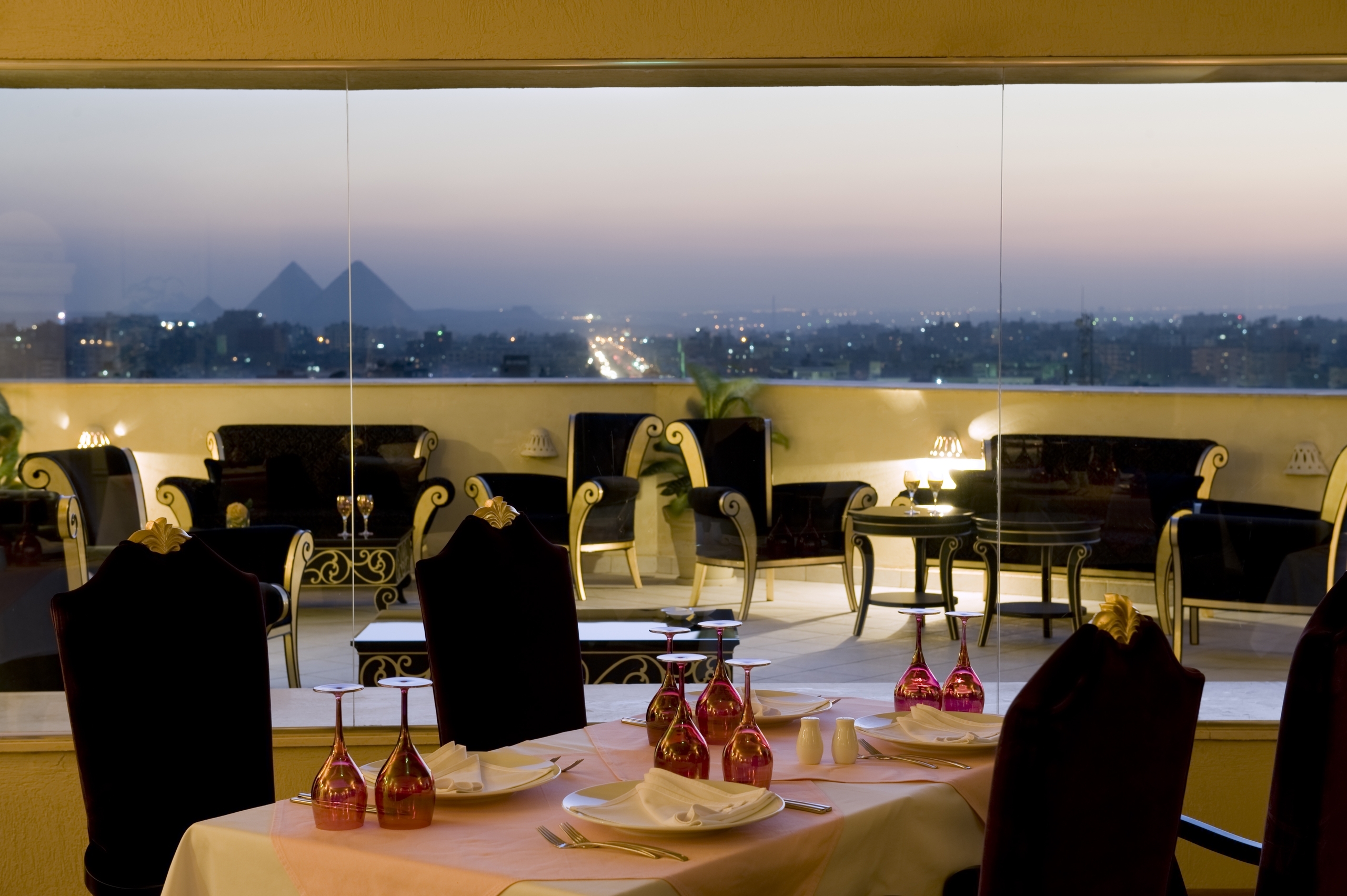 Citadel of Saladin
The Citadel of Saladin is a must-see place in Cairo. It's one of the city's few medieval monuments and a structure unrelated to the Pharaohs. This vast fortress still has its gates, towers and high walls. The interior contains three mosques and three museums: the Carriage Museum, the Military Museum and the Police Museum, among other places of interest. Al-Gawhara Palace Museum is another interesting spot and has beautiful golden inscriptions on its walls and a unique Clock Room.
Giza pyramid complex
The pyramids of Giza are an essential stop on your visit to Cairo and are found just outside the city on a wide esplanade; they are one of the greatest symbols of Ancient Egypt. There are three pyramids in the complex: the Great Pyramid of Giza (the largest and one of the Seven Wonders of the Ancient World), the Pyramid of Chephren, and the Pyramid of Mycerinus. As well as admiring these three main structures, make sure you explore the area and see three other stepped pyramids that were constructed to house the tombs of Khufu family members (wives and sisters).
The Great Sphinx of Giza
The Great Sphinx of Giza is also found on the Giza Plateau along with the pyramids and is another unmissable sight in Cairo. This monumentally large structure features in the photo album of every visitor to Egypt and stands about 20 km from Cairo. Historians date its construction to around 26 BC and believe that it was part of the funerary complex of a Pharaoh from Egypt's Fourth Dynasty. If you're wondering how it was made, here's your answer: it was sculpted from a mound of limestone rock. The sphinx measures 20 m high and 73 m long; it has a human head, possibly of Pharaoh Khafre, and the body of a lion.
The Egyptian Museum
The old Egyptian Museum has brought joy to travellers for over a century and is found in Tahrir Square; this year it's being superseded by a new archaeological museum that prioritises the avant-garde and a modern understanding of museology. Its opening in 2022 coincides with the 200th anniversary of the discovery of the Rosetta Stone and the centenary of the discovery of the Tomb of Tutankhamen. It contains over 45,000 pieces, many of which will be on display for the first time. The complex is spread out over almost 500,000 m2 and the halls are lit by a 600 m tall translucent façade.
It's an essential stop on your visit to Cairo.
Coptic Cairo
Coptic Cairo is one of the most important parts of the capital and one of its most fascinating areas. The name 'Coptic' refers to its inhabitants, Coptic Christians, who made their home here. According to evangelists, the Holy Family lived here during their exile in Egypt. There are two vital places to see in Coptic Cairo: the Coptic Museum, which contains hundreds of sculptures and manuscripts, etc., and Saint Virgin Mary's Coptic Orthodox Church, or the Hanging Church as it's also known, which stands on top of the gatehouse of an old Roman fortress. If you have time, you should also visit the churches of Saint George, Saint Sergius and Saint Barbara.
Al-Azhar Mosque
It's worth visiting this mosque for its eye-catching architecture and great historical and religious importance. It's part of Cairo's UNESCO World Heritage Site and many consider it to be the most important mosque in Egypt. The mosque was founded in around 970 AD but has been altered over time; it's also been a centre for teaching since its beginnings, welcoming students from all around the world. The complex has a main prayer hall and other rooms spread around a central courtyard.
Mosque of Ibn Tulun
The next place on our list of what to see in Cairo is the Mosque of Ibn Tulun, the oldest mosque in the Egyptian capital. Its robust structure could make you think it was a fortress. It has a surface area of 26,300 m2 and is the biggest mosque in the city. It was built by Ibn Tulun in the 9th century and was the centre of the capital during the Tulun Dynasty.
The best way to admire this beautiful building is from the top of its striking, spiral-shaped minaret.
City of the Dead
The City of the Dead is the largest necropolis in Africa and is found at the foot of the Mokattam Hills – surprisingly, it's inhabited by the living. This city of millions of tombs is also home to families who live in extreme poverty; they dwell in the pantheons or have built their own homes using the tombs. Over half a million people who have been displaced for different reasons have made this cemetery their new home. The "city" is over six kilometres long and even contains shops and cafés.
Tahrir Square
Tahrir Square (also known as Liberation Square) is the main public space in Cairo and the site of popular protests. Countless demonstrations have taken place here, including the protests that led to Hosni Mubarak's resignation in 2011. It's one of Cairo most important spots, so make sure you stop here to soak up its frenetic atmosphere (watch out for the cars!) and to visit the central group of sculptures and tall obelisk. Don't get lost around the Egyptian Museum.
Cairo Tower
Cairo Tower is one of the city's most outstanding contemporary monuments due to its height and architectural style. It's made of concrete and was built between 1956 and 1961 in Zamalek. Standing 187 m tall, it's even higher than the Great Pyramid of Giza, which is 43 m shorter. It's fascinating to admire its stylised outline and ascend to the viewpoint or rotating restaurant at the top to admire one of the best views of the Egyptian capital.
Where to eat in Cairo
Food in Cairo never disappoints and the city is packed with countless good restaurants. The best include Al Khal Egyptian, which is elegantly decorated and serves wonderful traditional dishes, and Koshary Abou Tarek, which has a fixed menu and budget prices. Between these two extremes, you'll find a vast array of restaurants with medium prices and great food. Make a note of Felfela, Abou el-Sid and Taboula Lebanese (which has delicious Lebanese cooking).
Where to stay in Cairo
A visit to Cairo demands accommodation to match where you can enjoy your trip from the moment you arrive in Egypt until it's time to return home. The capital has a hotel that never fails to delight: Barceló Cairo Pyramids, which is just moments away from the Giza Plateau and the famous Giza pyramid complex. This four-star hotel has 236 large rooms, a swimming pool, three restaurants and several bars, and a panoramic terrace on the 12th floor with amazing views.
A stay at this hotel means enjoying Cairo in style.
Free cancellation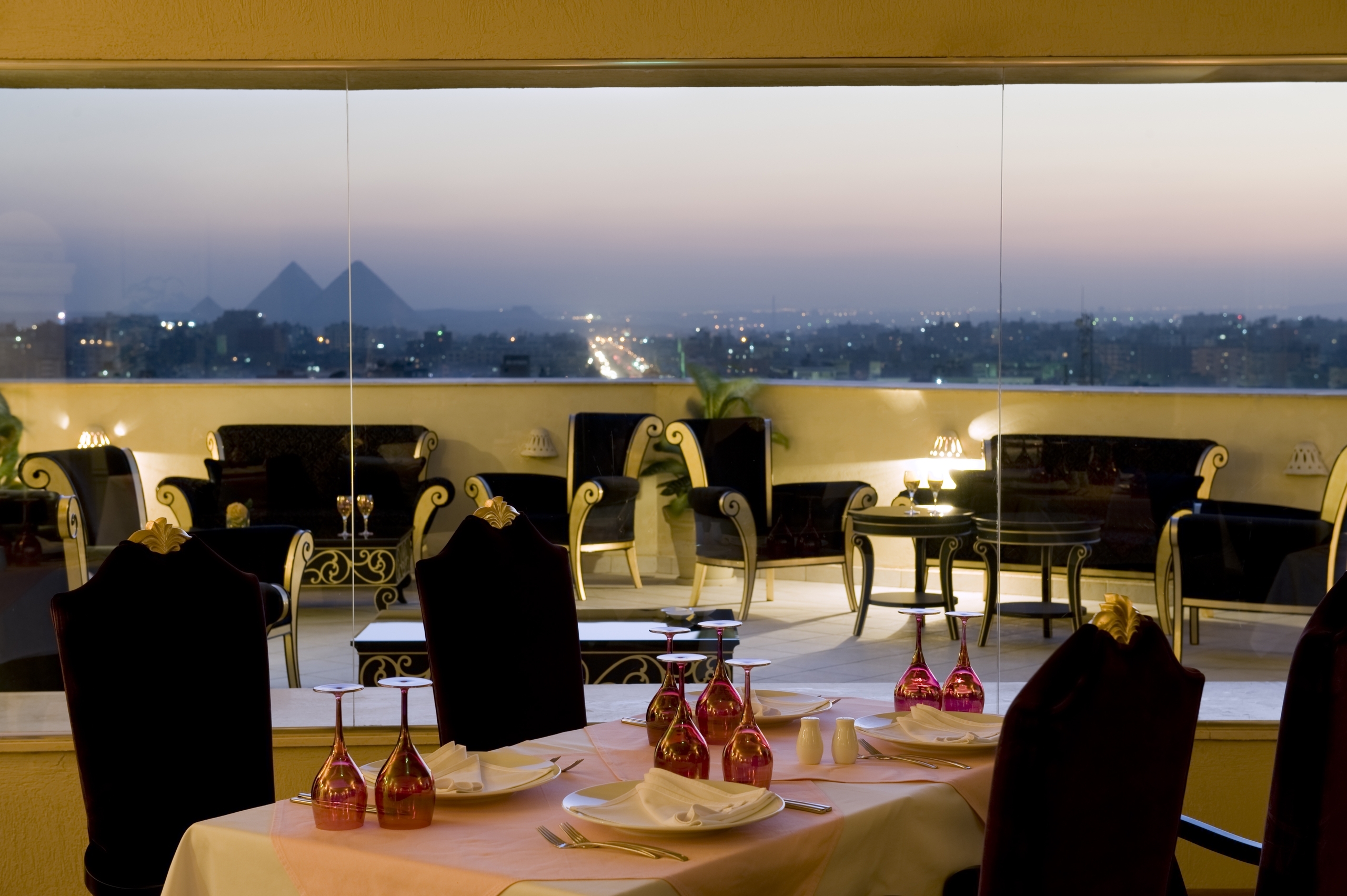 Frequently Asked Questions
¿Cuáles son las visitas imprescindibles en El Cairo?
En El Cairo todo es sorprendente pero toma nota de algunas de sus visitas imprescindibles: el Museo Egipcio, el Barrio Copto, la Ciudad de los Muertos, la Plaza Tahrir, la Torre de El Cairo, la meseta de Guiza y las mezquitas de Al-Azhar e Ibn Tulun.
¿Cuál es la mejor época para visitar El Cairo?
A la ciudad de El Cairo se puede ir en cualquier estación pero si quieres evitar temperaturas por encima de los 35ºC es mejor que acudas fuera del verano. Un buen momento sería entre septiembre y noviembre, o en primavera (de marzo a mayo).
¿Qué debo saber antes de visitar El Cairo?
Si estás organizando tu viaje a El Cairo, comienza preparando una maleta adecuada. Es un destino caluroso, así que lo mejor es llevar ropa de algodón transpirable. El repelente de mosquitos es imprescindible. Y siempre tienes que beber agua embotellada y extremar la higiene de las manos.
Related
plans