Hamburgo con niños:
planes y actividades
Visiting Hamburg with kids is a fun, comfortable and satisfying experience. The German city is the perfect destination for families: the public transport is safe and efficient, nearly all the restaurants have high chairs for small children and it is incredibly easy to find nappy changing tables at a number of establishments.
Hamburg has a wide range of parks and attractions that will delight kids and teenagers. In this post we present you with a few ideas, tips and recommendations for enjoying a few unforgettable days with your kids in Hamburg.
The best plans when travelling with kids in Hamburg
Hamburg has something for all kinds of children. Here are just a few ideas:
Free cancellation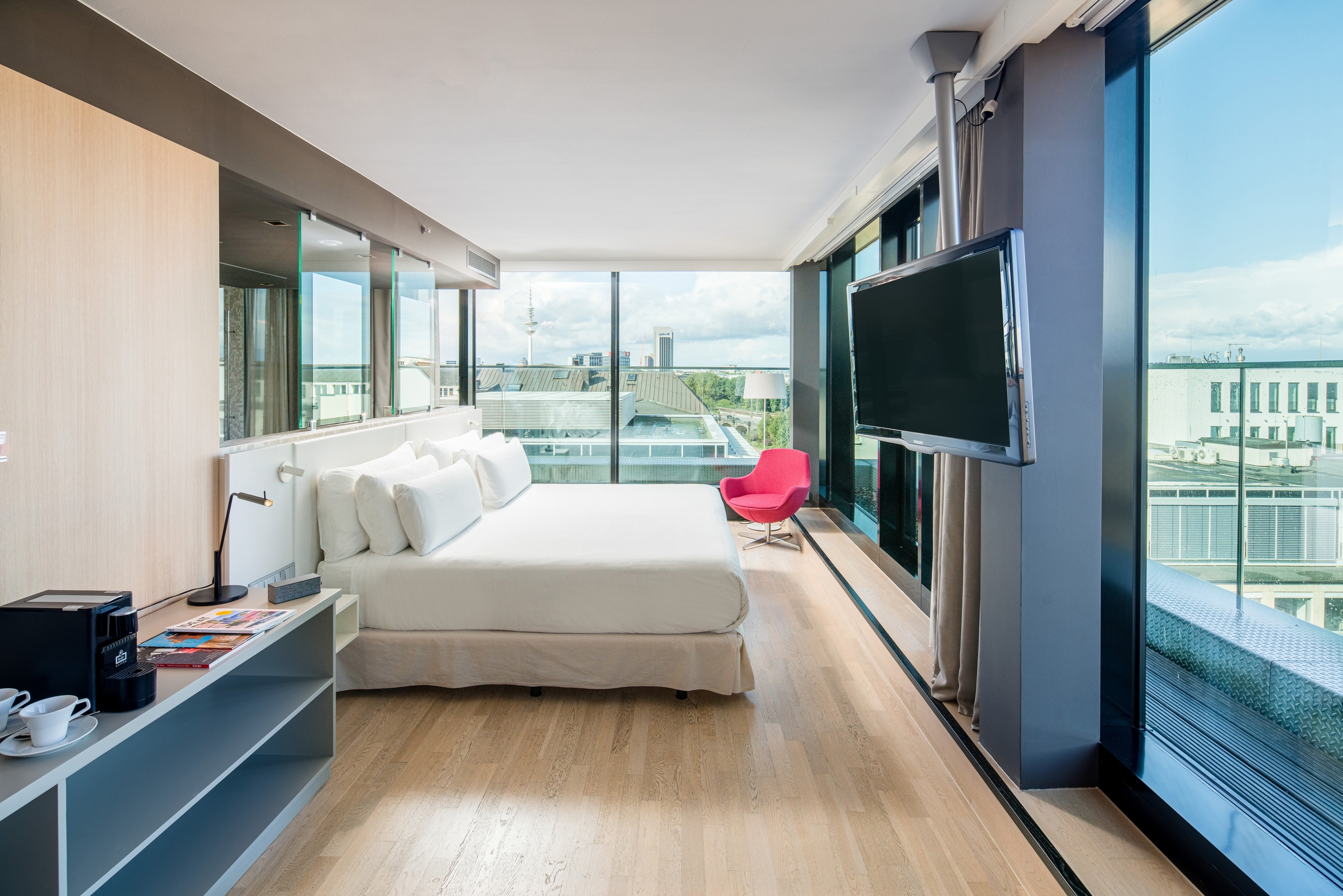 Boat rides
An excellent way to explore Hamburg with kids is along the water. The starting point for excursions along the Elbe is Landungsbrücken. There, you can choose from a wide range of boats. If you are on a budget, you can even opt to take one of the HADAG ferry routes, which are part of the city's public transport network.
Miniatur Wunderland
Probably the best miniature museum in the world. Not only does it have the best model railway system on the planet (certified by the Guinness Book of World Records), it also has nine themed areas filled with figurines, buildings, planes, boats, mountains and much more. It is also a highly interactive museum with just over 200 buttons that you can press to bring the scenes to life.
Tierpark Hagenbeck
The first zoo in the world to use open spaces instead of cages. Opened in 1907 these days it houses almost 2,000 examples of species from across the world. Some of the animals that will no doubt catch the attention of children are the elephants, penguins and walruses. Right next door you can enjoy Tropical World Adventure Aquarium, should they wish to explore the world of underwater creatures.
KL!CK Kindermuseum
Another museum geared towards kids and young people in this case with an interest in engineering. This children's museum is centred on experimentation and offers visitors areas in which they can learn about how money is earned, how people lived in Prehistoric times and how the senses work, among many other things. The museum has a wide range of temporary exhibitions, so you can return again and again without ever getting bored.
Hamburger Dom
The most spectacular fair in Germany, which is held three times a year in spring, summer and winter. If you are lucky enough to travel to Hamburg with kids at the same time as the Hamburger Dom, you won't regret it. The fair has a huge amusement area where kids can have the time of their life. As for adults, Hamburger Dom has over 100 stalls and bars across its huge complex.
Recommendations and advice
Hamburg is a very convenient city to visit with children. There are parks left right and centre and most of them have well maintained kids' play areas. As anyone who has travelled to a city with children in tow knows only too well, this is priceless when the kids get bored and quite simply want to play for a while. One park that comes highly recommended is Planten un Blomen, in the city centre, which has a long history, its first trees having been planted in 1821.
Another of Hamburg's big attractions for those visiting as a family is its excellent network of bike lanes. Whether you rent bikes or join an organised tour, it is a great way for kids to explore the city in a fun way.
In other respects, Hamburg is a very well equipped city for those visiting with kids. You will find high chairs for small children and nappy changing tables in the toilets of nearly all bars and restaurants.
Where to sleep in Hamburg
The best hotel in which to sleep in Hamburg with kids is the Barceló Hamburg. Not only is it a modern, comfortable hotel but its location, right in the heart of the city, allows you to explore Hamburg at ease, with the option of going back to the hotel when the children get tired. The Barceló Hamburg also has excellent dining options, the restaurant 1700 has an excellent menu offering contemporary Spanish dishes for all tastes.
Just like in other large cities, there are also more hotels and apartments well suited to families travelling with children, with very spacious rooms for large families.
Free cancellation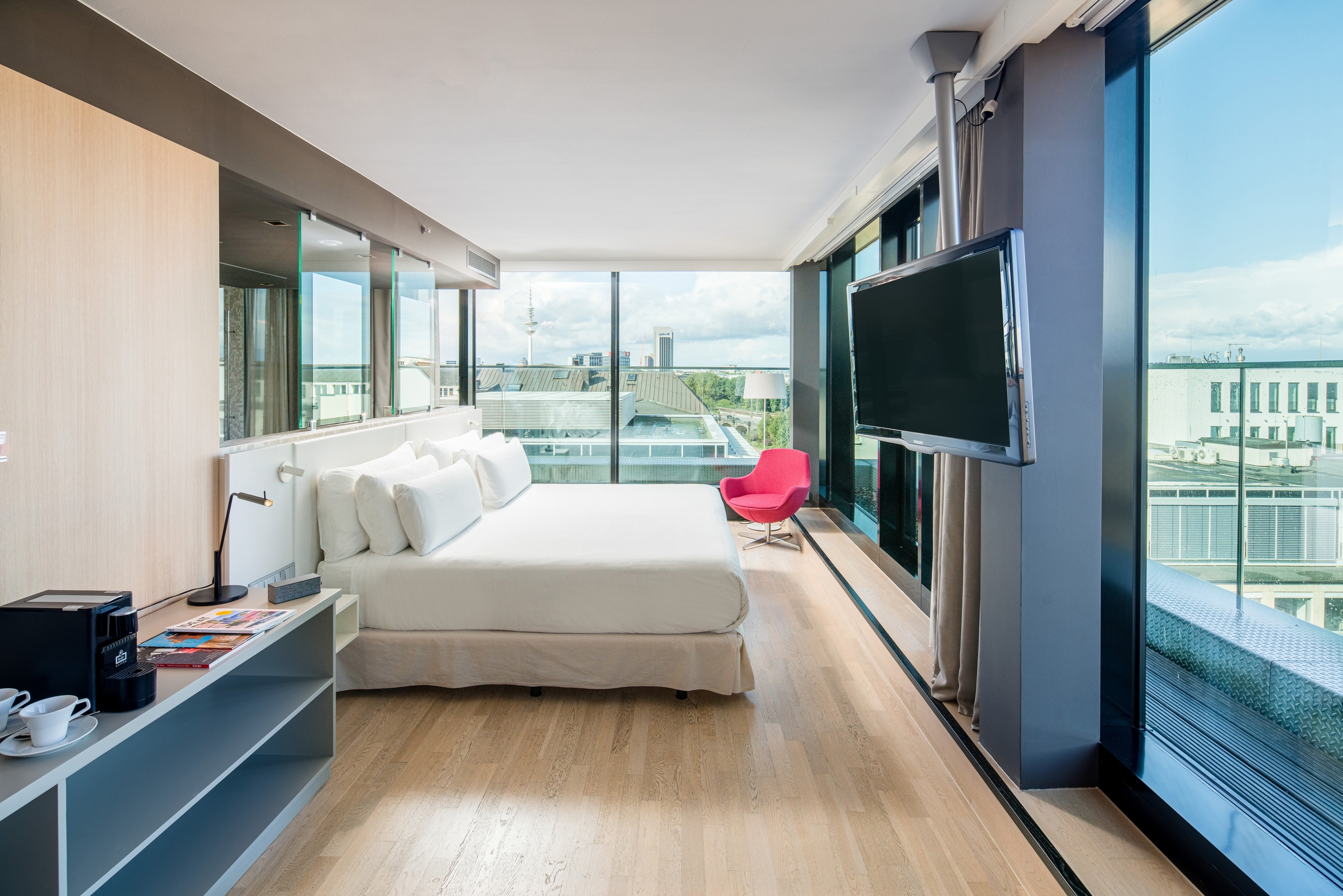 Frequently Asked Questions
¿Cuáles son los planes imprescindibles en Hamburgo con niños?
Hamburgo acoge dos museos que son experiencias imprescindibles para niños: el Miniatur Wunderland y el KL!CK Kindermuseum. Además, el Tierpark Hagenbeck es un zoológico espectacular, el primero del mundo que sustituyó las jaulas por los espacios abiertos.
¿Cuáles son las mejores excursiones para hacer con niños en Hamburgo?
En la misma Hamburgo, los niños se lo pasarán bien en cualquiera de los muchos cruceros que recorren el río Elba. Speicherstadt es una zona muy pintoresca, al este del puerto: un antiguo distrito de almacenes que es Patrimonio de la Humanidad. Fuera de la ciudad, una excursión a la playa de Elbstrand es una apuesta segura para la diversión de los pequeños.
¿Cuál es la mejor época del año para viajar a Hamburgo con niños?
En general, la mejor época del año para viajar a Hamburgo es entre mayo y septiembre. La temperatura es más suave y los paseos son más agradables. Hay que recordar que Hamburgo está muy al norte y que los inviernos son fríos. En cualquier caso, y pensando en niños, es buena idea intentar hacer coincidir el viaje con una de las tres ediciones anuales del Hamburger Dom.
Related
plans