Speicherstadt,
recorre el barrio de los almacenes
Declared a World Heritage Site in 2015, Speicherstadt, which literally means "warehouse district", is one of the places you must visit on a trip to Hamburg. And it's a must not only because it has been recognised by UNESCO, but also because it's an informative journey into the past. A simple stroll through this beautiful area with brick buildings and canals shows how important this industrial and commercial port has been throughout history. In addition to strolling and sightseeing, our recommendation is that you choose some of its museums, art galleries, the power station, and certain gastronomic spots to make your visit as complete an experience as possible.
As a curious fact, there's also a popular board game called The Speicherstadt based on a system of bids and investments, ships loaded with goods, fire brigade services to protect the businesses from fire, etc. In this playful way, you can get to know and learn what life was like in this port on the River Elbe in the 19th and 20th centuries, when it was exclusively dedicated to business.
Read on because we'll tell you about the history of Speicherstadt and the places you shouldn't miss during your visit.
History of Speicherstadt
As we've already mentioned, Speicherstadt is a district with a direct connection to the port of Hamburg. In other words, it was built very close to it as a duty-free zone where goods entered and left without passing through customs.
Free cancellation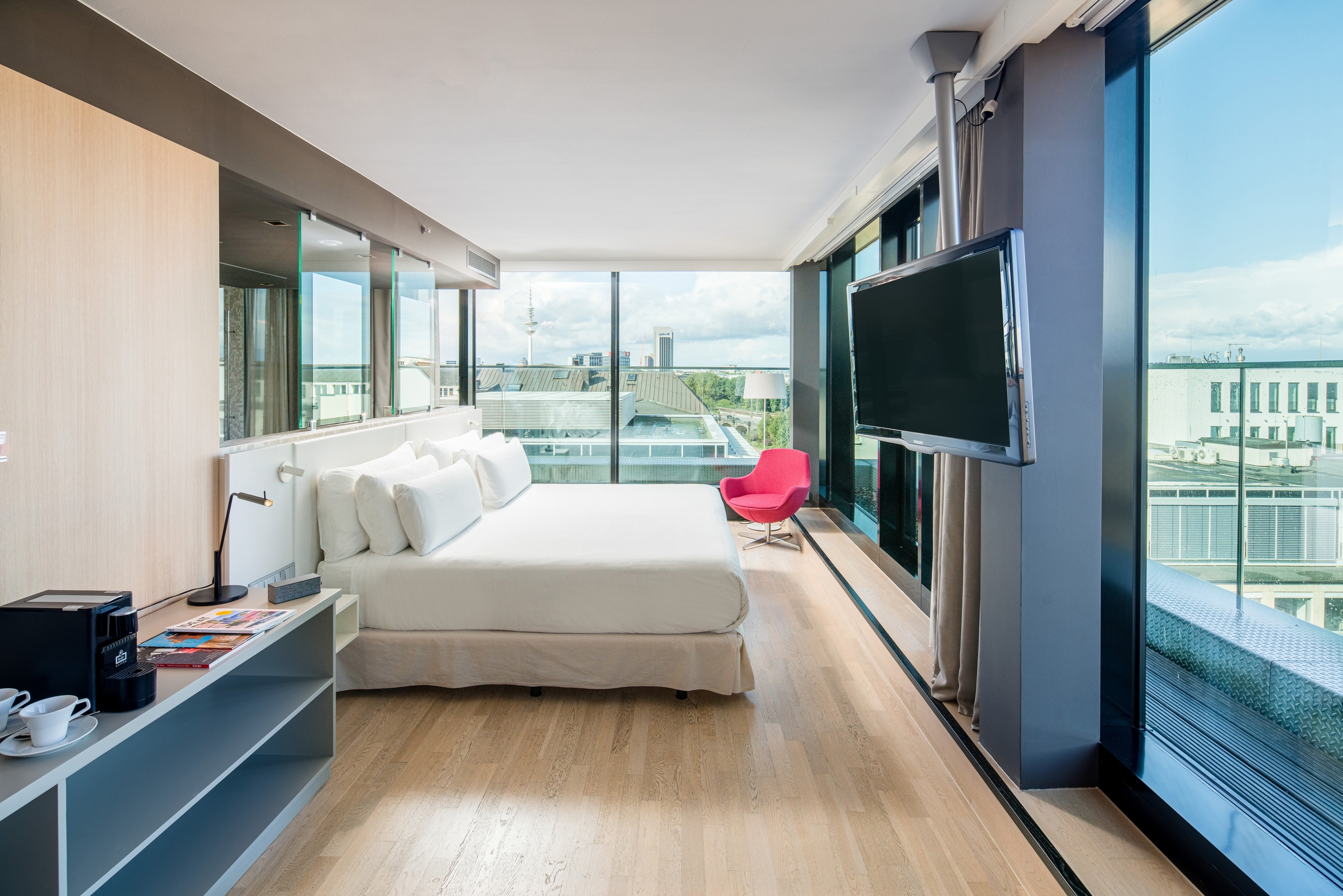 The construction of this district took place between 1883 and 1927, and the buildings were built on foundations made of timber piles next to the canals. This facilitated the loading and unloading of goods by means of a pulley system. The buildings were the brainchild of Franz Andreas Meyer, who designed them to have a neo-Gothic outer layer, with towers, niches, and terracotta decorations.
If only briefly, we'll also tell you about the history of Speicherstadt. Hamburg had been part of the German Confederation since 1815 but wasn't a member of the country's Customs Union. However, for various reasons it had to become a member from 1881 onwards but with an exemption that allowed it to have a free port district under Article 34 of the North German Constitution. After some demolitions to enlarge the harbour and due to the damage caused during World War II, the city's government decided to rebuild the whole area and integrate it into the HafenCity project where the beautiful Elbphilharmonie has also been built.
Current use of the Speicherstadt
Today, this beautiful district has become a tourist attraction and is well worth a visit on your trip to Hamburg. The best way to visit it is to mark on a map the key places you want to see and check their opening hours. Spend the rest of the time wandering around aimlessly, enjoying every detail of its architecture. Among the places you can visit are the Miniatur Wunderland, a museum that exhibits an incredible miniature train, and the Hamburg Dungeon, where you can enjoy an interesting experience in a "ghost train" that travels through the history of Hamburg for just over an hour and a half. It's the perfect attraction to familiarise yourself with the city's history.
Also take note of the Speicherstadt Museum, which teaches you about the working dynamics of the warehouses in the district, how goods were weighed, its storage, etc.; the Customs Museum or Deutsches Zollmuseum; the International Maritime Museum, which has over 40,000 model ships; and the Spice Museum. There are many more sights to see, so don't hesitate to set aside a full day to see everything.
Where to eat in Hamburg
Since you're in the Speicherstadt district, our recommendation is that you eat here and then continue your sightseeing around Hamburg. Remember that in Germany people tend to eat early and if you arrive late you may have to settle for cold dishes. Restaurants where both the building and the food make for good experiences include Wasserschloss Speicherstadt, which has a lovely terrace overlooking the canal and warehouses; Fleetschlösschen by Daniel Wischer, also in a historic building and that serves delicious fish dishes; and VLET in der Speicherstadt, which offers high quality cuisine and is perfect for the foodie traveller.
Where to stay in Hamburg
If you're looking for comfortable, stylish, and good-value-for-money accommodation for your trip to Hamburg, we recommend the Barceló Hamburg. This urban and avant-garde four-star hotel has 193 B-rooms that are perfect for a getaway as a couple, with friends, or even for business. Its facilities also offer fusion cuisine in the 1700 restaurant, fine wines in the wine cellar, and a spa for relaxation. And, of course, the sportier travellers will be able to continue working out in the hotel's gym. This is the perfect place to discover this exciting city.
Free cancellation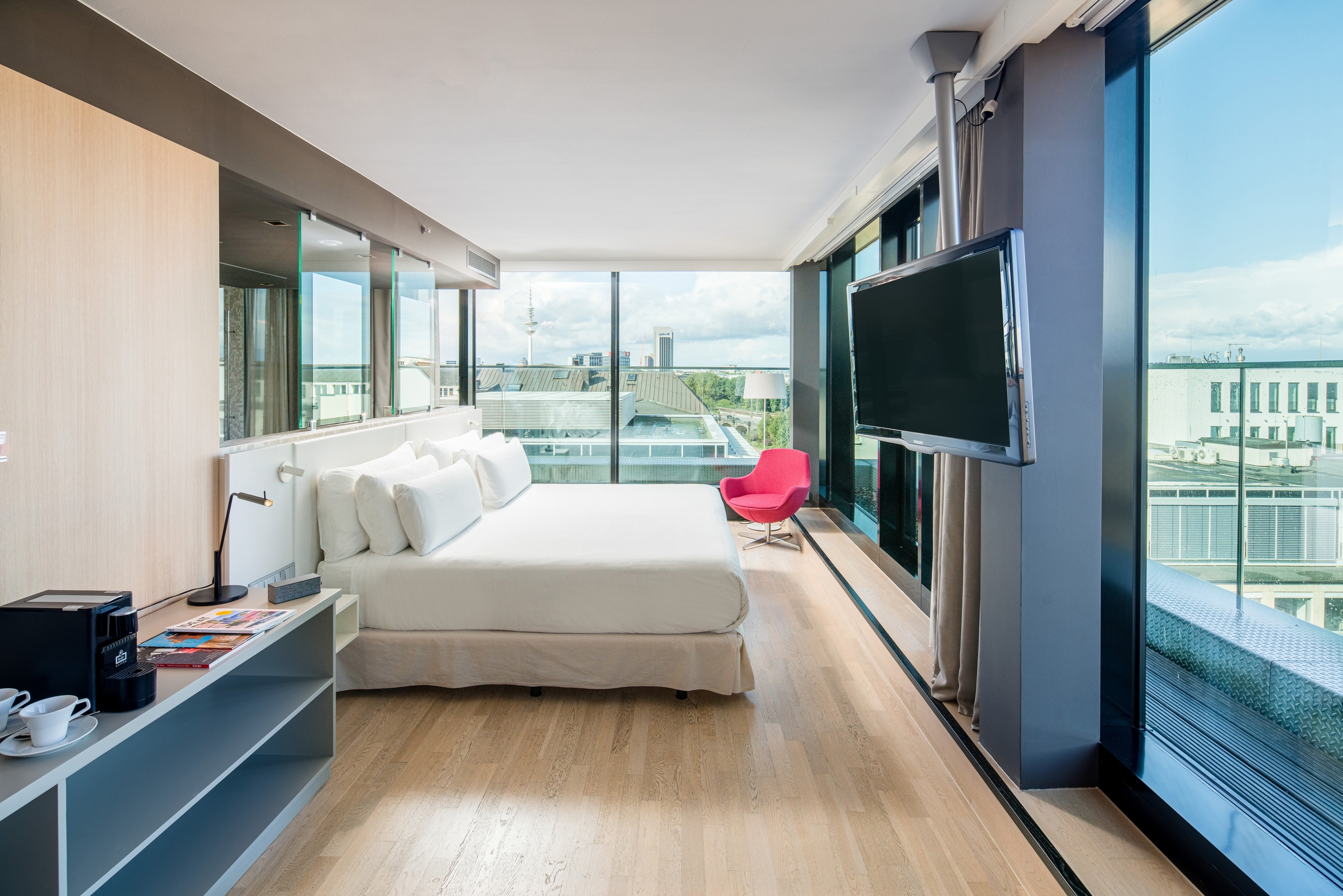 Frequently Asked Questions
Where is Speicherstadt?
The Speicherstadt district is located next to the Port of Hamburg, within the HafenCity. It's a district made up of red brick warehouses (between canals) where the goods arriving at the city's docks were stored. It's a must see.
What is there to do in Speicherstadt?
Speicherstadt is a district that is about 1,500 metres long and is criss-crossed by canals that run through the blocks made up of red brick warehouses. Here you can stroll around and visit interesting museums such as the Miniatur Wunderland or the Maritime Museum.
Where can you eat well in Speicherstadt?
In this district you'll find good restaurants housed in beautiful historic buildings. Some have terraces with lovely views of the canals. Take note of the following: Schoppenhauer, Wasserschloss Speicherstadt, Fleetschlösschen by Daniel Wischer, and VLET in der Speicherstadt.
Related
plans