The hammam ritual in Marrakesh,
tradition and pleasure
Going to the hammam in Marrakesh is a very enjoyable tradition, no doubt about it. But what many people don't realise is that this delightful ritual is much more about hygiene than hedonism. And, more than just something done for pleasure, it's an obligatory weekly practice in which the majority of the population tends to take part.
In fact, Moroccans go to the hammam as a family, with men on one side and women on the other. With no need to rush, the ideal time for an effective treatment is a morning or afternoon spent in the rooms of this type of Marrakesh spa. Although we should mention that the spa is a somewhat more modern concept, as opposed to the hammam, whose origins go back thousands of years.
To understand and enjoy the hammam in Marrakesh, it's worth going to one of the more authentic and classic ones. In other words, those not specifically designed for foreign travellers who visit the city.
Because going to a traditional hammam in Marrakesh is undoubtedly one of the best ways to understand a very important part of Moroccan daily life and how their social relationships are established.
Entire families (Marrakesh with children URL) and groups of friends go to the hammam at least one day a week. Usually around Friday (the Islamic day of prayer), so it's worth bearing this in mind when choosing when to visit any of these centres.
It's a much better idea to visit in the morning (provided the hammam is open), unless you want to enjoy the bustling atmosphere of many traditional baths in the mid-afternoon, around the time people leave work.
Free cancellation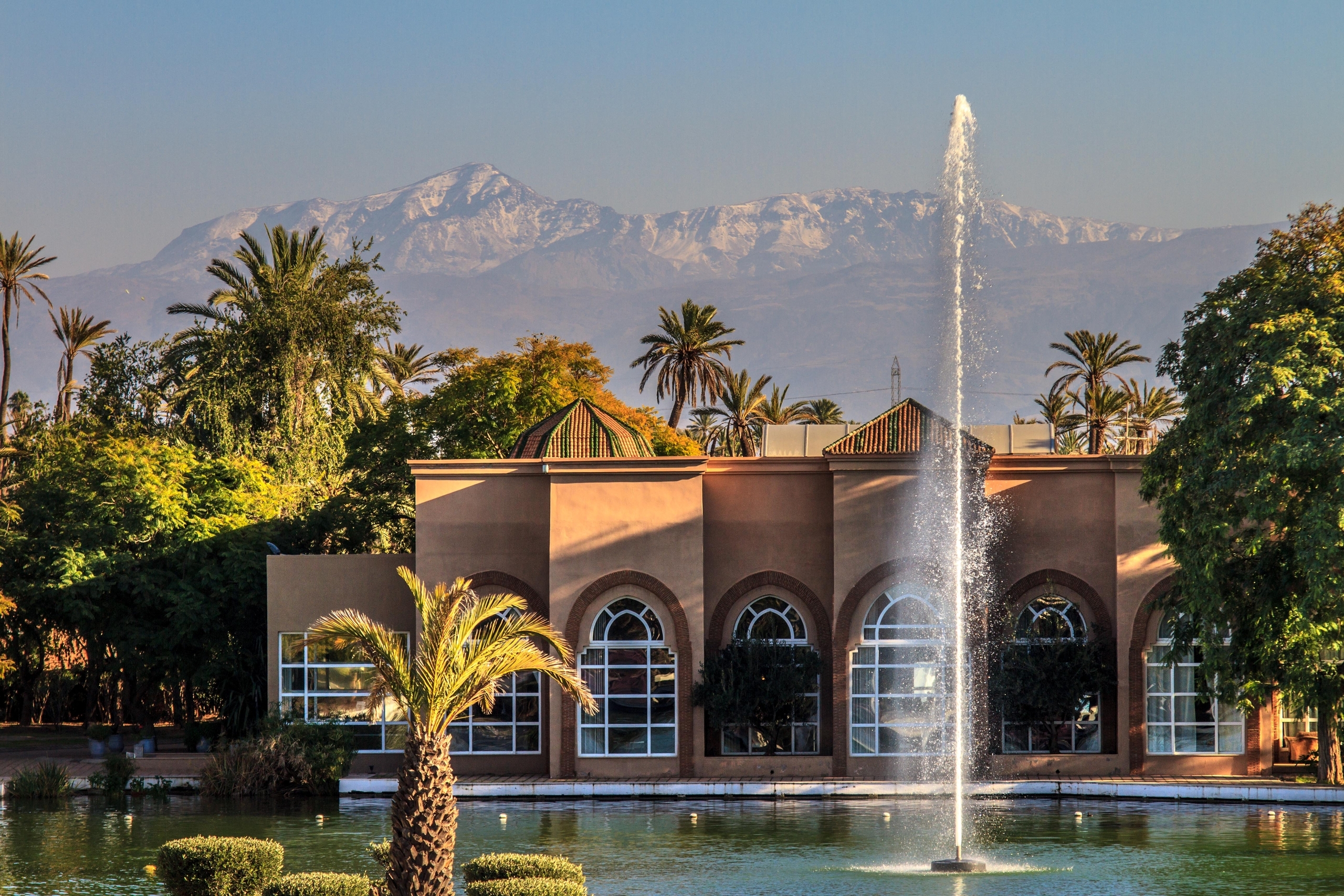 The hammam ritual: what it consists of and what to take with you
In the more traditional hammams in Marrakesh, Moroccans usually bring black soap (or beldi soap, made from olive oil, soda, and ashes), shampoo, an exfoliating glove (kiis), a towel, swimwear, a bucket for the water, shaving tools, and perfumes or pieces of amber.
This isn't the case in the centres more accustomed to hosting foreign visitors, where you only need to bring swimwear or underwear to change afterwards.
Once you arrive at the hammam, and after undressing, the ritual begins:
First room: you take two buckets, one with cold water and the other with hot water. Sitting wherever you want, you cleanse your skin superficially. The idea is to start getting used to the temperature inside the hammam.
Hot room: it's at a much higher temperature than the previous room, to make sure you break out in a sweat. This means that the dirt that has accumulated in the pores of the skin is flushed out. People usually stay here as long as their body can stand it, although you can also cool down by pouring a bucket of cold water over yourself.
Return to the first room: this time to apply generous amounts of black soap to cleanse your whole body. Moroccans usually help each other to lather their backs, but in the Marrakesh hammams designed for tourists it's the staff who help the guests. The resulting lather is then rinsed off with a bucket of water.
Massage: whenever the centre offers this service, a good massage is recommended after the previous ritual to achieve absolute relaxation. This is also the moment to treat the skin with argan oil and to perfume it with amber or any other essence.
Cold room: this is where the body get used to the outside temperature and relaxation is achieved by sitting on marble benches. Some hammams in Marrakesh also have showers in this room to remove soap residue (for when you haven't already applied argan oil and perfume, of course).
One of the best hammams: Barceló Palmeraie
For an authentic relaxing and wellness experience, one of the best hammam experiences in Marrakesh is undoubtedly offered by the Barceló Palmeraie Hotel. This hammam forms part of its complete wellness centre, spread out over 500 square metres.
In this space you can enjoy this ritual in the traditional style, but with the privacy that comes from the fact that only guests staying at the hotel itself can use it.
Those who wish to enhance the experience can also take a dip in the hydromassage pools and enjoy the therapeutic and beauty treatments that are on offer in this centre. All focused on achieving as much relaxation as possible, in a very well cared for and hygienic environment.
The most recommended hammams or Turkish baths in Marrakesh
There are dozens of public and private Turkish baths scattered throughout the city of Marrakesh, some in the souk itself. Some are more traditional than others, and some are more luxurious or popular than others. To enjoy each of these experiences, the most important thing is to follow the rules of the establishment itself and, if you receive help or treatment from the employees, never forget to leave a good tip.
Here are some of the most recommended hammams in Marrakesh:
Les bains d'Azahara: along with the traditional hammam (lasting around 45 minutes), this centre offers aromatherapy baths, foot baths with rose petals, the application of clay, and all kinds of massages.
Rosa Bonheur (Derb el Aarsa, 35): in addition to the hammam, this centre offers various therapeutic treatments, both Moroccan and oriental in style, with natural cosmetic products. You can enjoy this experience either individually or as a couple (link to URL on Romantic Plans in Marrakesh).
Ziani (Rue Riad Zitoun el Jdid, 14): local customers and also many foreign visitors frequent one of the most authentic hammams in Marrakesh, with an atmosphere reminiscent of times gone by.
Les Bains d'Orient (Arset Aouzal, 214): a riad dedicated exclusively to relaxation and wellness, with one of the most luxurious Turkish baths in Marrakesh. It's also a good place to discover and experience traditional Moroccan cosmetics.
Hammam de la Rose (130 Dar el Bacha, Medina): this centre brings the concept of the hammam into the 21st century, with unconventional décor and treatments. In this regard, it stands out because of its original massages and beauty treatments, which complement the hammam experience itself.
Free cancellation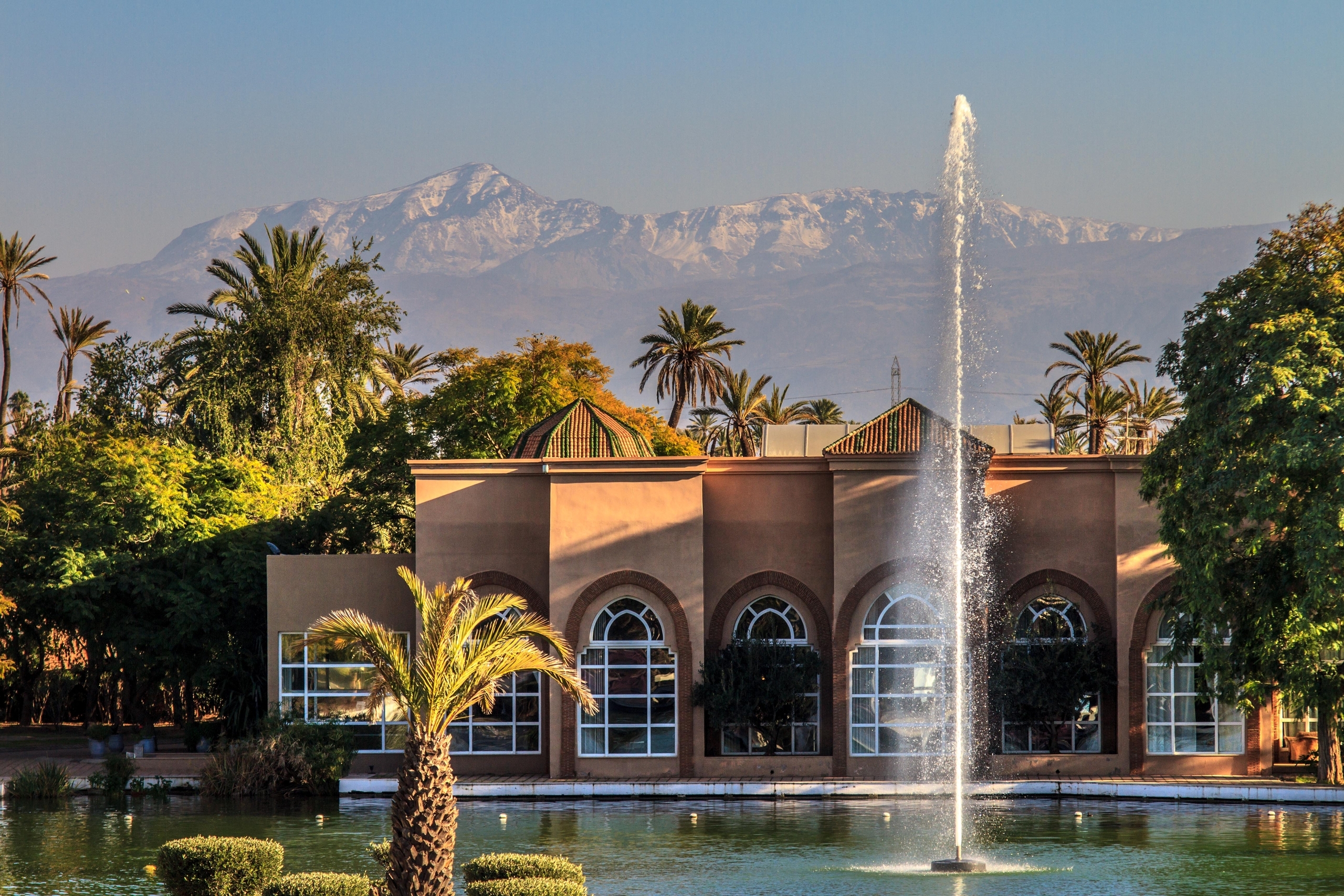 Related
plans