Tangier's beaches,
discover these wonderful natural spaces
Tangier is well worth visiting for its beaches alone. If you've ever been on holiday to southern Andalusia and have fallen in love with its seemingly endless sandy beaches and secluded natural spots, you're going to adore the beaches of northern Morocco. Our selection of the finest beaches close to Tangier includes some with fine golden sands and others with a more rugged and rocky composition. Despite their differences, practically all of them —other than those in the built-up tourist areas— have one thing in common. Namely, they are not yet overcrowded, reminiscent of those incredible Spanish beaches of the 1970s. You'll struggle to find any glamorous beach clubs along these stretches of coastline. You will, however, find a few bars, the odd street vendor and people offering to take your children on a short camel ride.
There aren't any large hotels along these beaches, although there are a few holiday apartments fairly close by. Visitors to this area will enjoy a tranquillity that is not easy to find in places close to the Iberian Peninsula.
Below you will read all about the various beaches in and around Tangier, which will help you decide which ones to visit during your trip to this Moroccan city.
The best beaches in Tangier
Pack your beach bag with towels, sun screen, water, the odd snack, your favourite book and set of earphones and get ready for a perfect day by the sea on one of Tangier's best beaches. Some are urban beaches in the city itself (such as the Municipal beach and Malabata beach), whereas others can only be reached by car or taxi. If you opt to take a taxi, your best bet is to ask the staff at the hotel's reception to book one for you. This will allow you to agree the price in advance (either one way or two), which will avoid any nasty surprises later in the day.
Free cancellation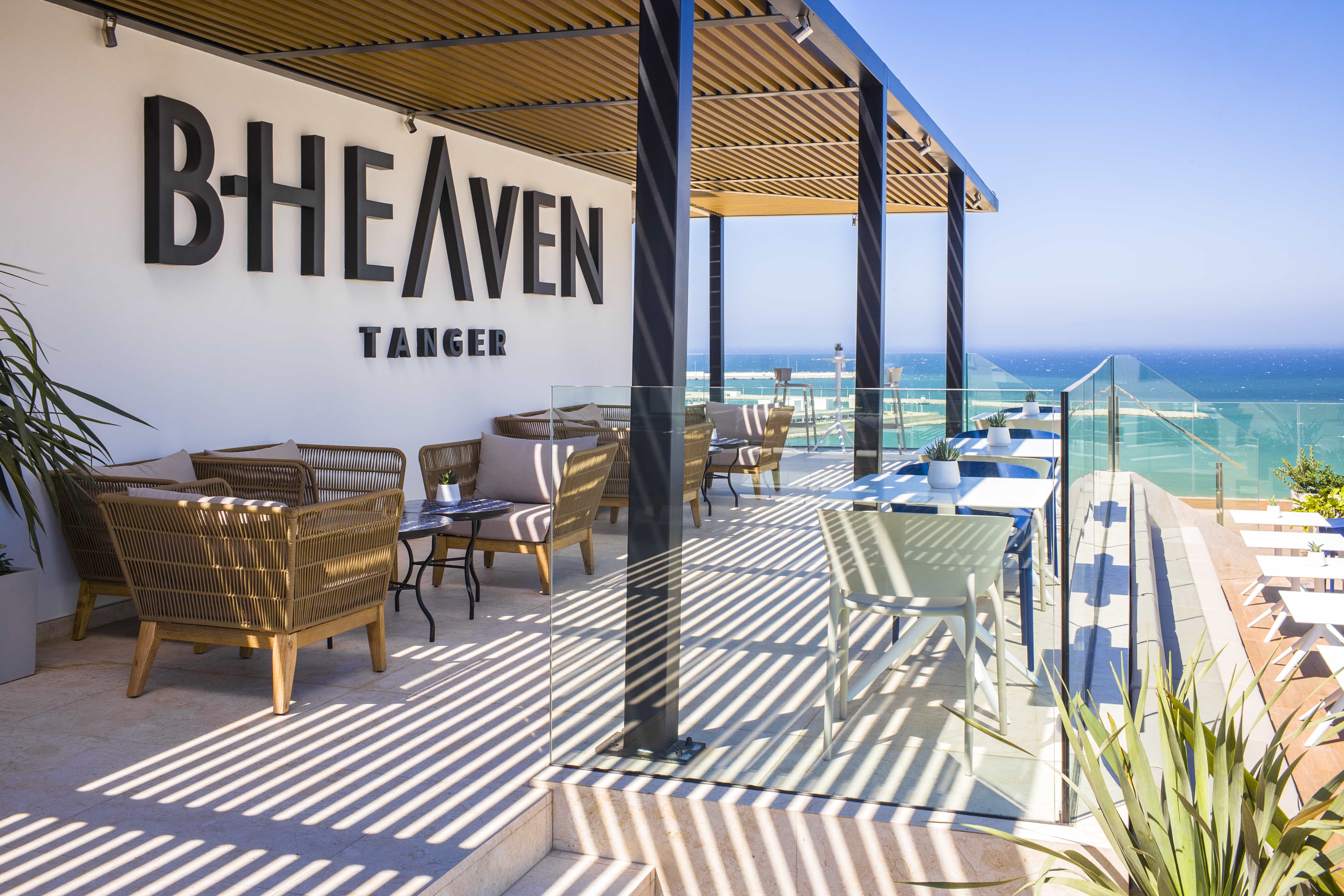 Sol beach
This is a peaceful beach located half-way between Cape Spartel and the Caves of Hercules. It is small in size and located amidst beautiful natural surroundings. The waters are often choppy, so be sure to take precautions on windy days. There's no need to bring your own food to this beach as it has an excellent bar, the Achakkar Beach cafe-restaurant, where you can sample typical Mediterranean cuisine with a Moroccan twist or enjoy a refreshing drink as you soak up the gorgeous views.
Achakkar beach
The beach is located next to the previous one, although a little bit closer to the Caves of Hercules. While it isn't the largest beach, it's big enough for a pleasant afternoon of swimming and sunbathing. You can get fairly close to the beach by car, but you'll still need to walk a little bit to descend to the coastline. This beach is a great place to visit after spending the morning at the Caves of Hercules, or for killing time before you head to Cape Spartel to enjoy a wonderful sunset.
Caves of Hercules beach
The beach closest to the Caves of Hercules is one of the most popular ones amongst day-tripping tourists who are staying in Tangier. This is a pebbly beach, which means it isn't as good for swimming as the one mentioned above. However, it remains a good spot for sunbathing, and you can also have a tasty bite to eat in one of its beachfront bars and restaurants. If you're travelling by car, you'll be able to park in the cave car park.
Dalia beach
This beach, with multiple fishing boats grounded on the sand and gorgeous natural surroundings, is a good option due to its accessibility, lively atmosphere and services for beachgoers. It is a great place for sampling traditional local food as you enjoy stunning sea views. Dalia's beachfront bars more than hold their own when compared to restaurants elsewhere. The only downside is that they tend to be fairly busy and noisy. Saying that, it offers an authentic insight as to what life in Morocco is really like. However, if you go during low season you'll have them all to yourself!
Beaches of the Strait
A group of beaches located close to Cape Malabata are collectively referred to as the 'beaches of the Strait'. The prettiest beach along this stretch of coastline is the Playa Blanca, which is named after the white tones of its sands. Despite being small in size, it is a magical beach with transparent waters and gorgeous natural surroundings where you can relax to the sound of waves breaking onto the shore. There are also a few beachfront cottages, some very simple second homes, and a handful of bars that are packed during the summer months. However, from September onwards there is barely anyone in sight.
Oued Aliane beach
To visit this beach, which lies just 25 minutes outside of Tangier, you'll need to head towards the Mediterranean side of the Strait of Gibraltar. It is widely considered to be one of the best beaches close to Tangier, with more than 1,500 metres of fine golden sands and all the beach services that you could possibly need. Water sports lovers should take note, as this beach is very popular amongst surfers. Despite this, the Oued Aliane beach retains its original rustic charm. It's a real pleasure to take a seat at one of its beach bars and watch life go by as you enjoy a refreshing drink as the sun starts to go down.
Alcazaba beach
By travelling around 30 kilometres to the town of Alcazar Seguer, you'll be able to enjoy a lovely day on the pleasant Alcazaba beach. This peaceful location —where you'll be able to sample delicious, freshly-caught sea food and buy products directly form the producers— is an excellent place to disconnect from the hustle and bustle of Tangier. The beach is located between the Alcazar and the town itself, and offers a wide range of excellent services for beachgoers. It has even held Blue Flag certification for several years. The waves are relatively calm and its waters are transparent, making it an excellent option for scuba divers.
Hotels close to the beach in Tangier
If you're looking for a place to stay in this huge city in northern Morocco, we highly recommend the Barceló Tánger. It boasts an excellent location in the city itself, and also represents a convenient base for discovering the rest of the region. This four-star hotel is an excellent bet, because it has the standards of a large hotel chain and its facilities are suitable for all kinds of visitors: from those travelling for business reasons to families coming for a north African getaway. The hotel, which is located just a two-minute walk from Tangier beach and enjoys beautiful views over the bay, has 138 spacious and well-equipped rooms. It also boasts a large outdoor pool and a diverse range of gastronomic and recreational services, including a restaurant, snack-bar, cafeteria and pub. It is an excellent place for enjoying a holiday with all the assurances you need.
Free cancellation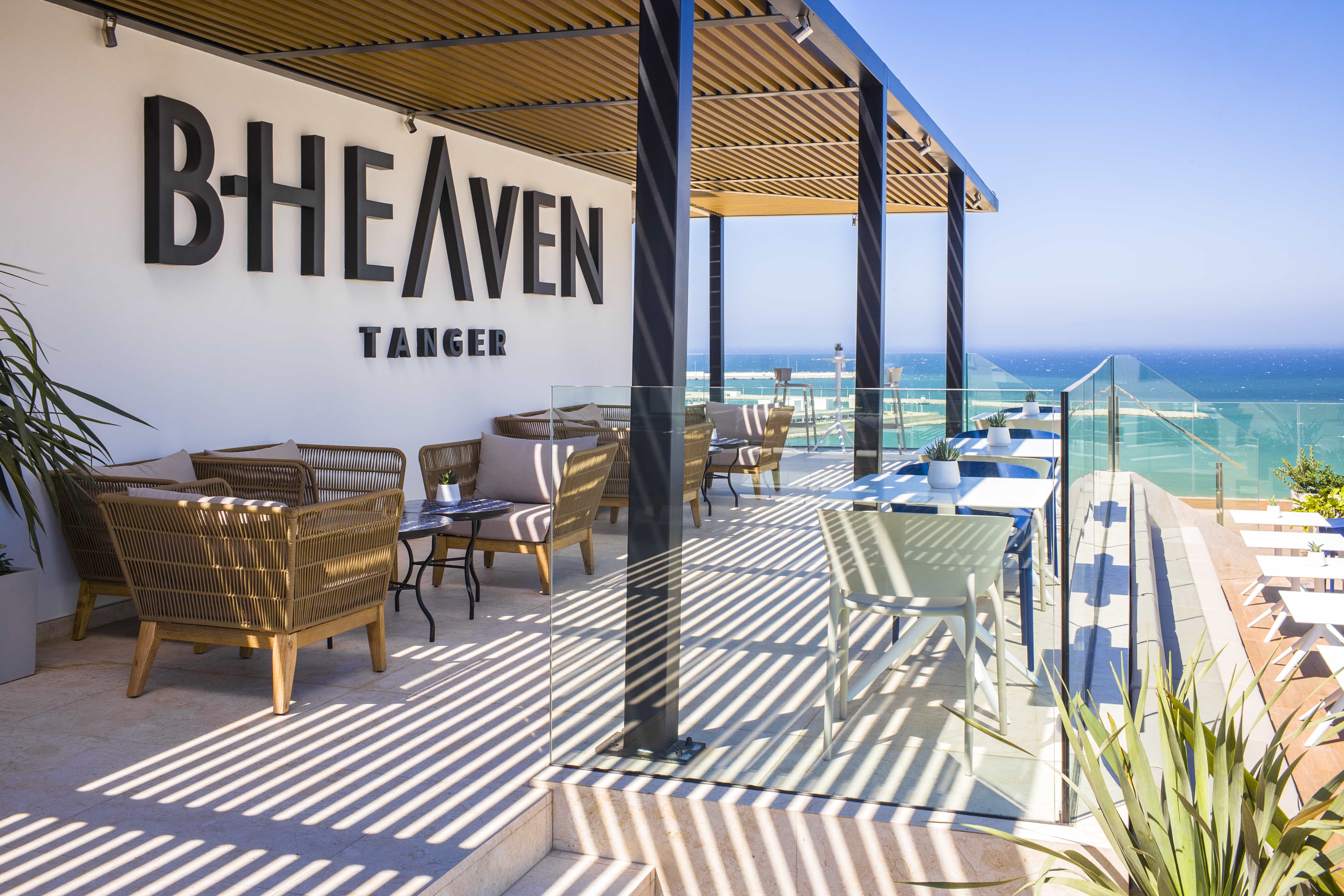 Frequently Asked Questions
Are there any beautiful beaches in Tangier?
There is a wide range of beautiful beaches in Tangier and its surrounding areas. The city's urban beach, for example, is a great place to take a dip without having to travel too far. If you're venturing out of the city with your car, you can opt for the gorgeous Playa Blanca, Dalia beach or those around Cape Spartel (Sol and Achakar beaches).
What are the best family-friendly beaches in Tangier?
If you're travelling with your family to Tangier, you should prioritise large beaches with few rocks and a lifeguard service. The nearest beach that ticks all these boxes would be the city's urban beach, which is just a short walk from anywhere in the city. Dalia beach and Playa Blanca are two other family-friendly alternatives.
What beaches are there just outside of Tangier?
In the city of Tangier, you've got the Municipal beach and Malabata beach. If you want to spend the day elsewhere, you can take your pick from those on the Atlantic coastline, those around Cape Spartel and those close to the Strait of Gibraltar. Dalia beach and Playa Blanca, two excellent options, are found on the latter stretch.
Related
plans