Majorca with children,
an adventure-packed island
Majorca is an ideal island for travelling with kids. Its coves, its underwater sea, its parks and the possibility of engaging in many outdoor activities make the island the perfect family destination. In this summary of activities with children, you will probably find the right one for your family.
Things to do with children in Majorca
Drach Caves. They are the most famous and visited caves in Majorca, which the children will love. The visit lasts around one hour, covering 1,200 metres. Part of the tour is on foot and the other is by boat across Lake Martel. When you get there, you will be speechless when musicians on a boat arrive and start playing a melody which fills the cave thanks to its spectacular acoustics. The lighting effects, which resemble the sunrise on the lake, create a magical moment. Later you will be able to sail along the lake. There is free parking, picnic areas and a WiFi hotspot at the facilities.
Rafa Nadal Museum Xperience. All children admire Rafael Nadal, the world's most famous Majorcan. Now they have the opportunity to see his trophies and enjoy the Rafa Nadal Museum Xperience installed at the Rafa Nadal Sports Centre in Manacor. It is an interactive experience with activities for all the family members and has the latest-generation sports simulators such as Formula 1, downhill mountain biking, rowing, hockey and, of course, tennis. You can enjoy 360-degree virtual experiences and play with interactive screens, holograms and virtual reality platforms.
Ctra. Cales de Mallorca s/n. km 1.2 Manacor.
Three fun activities for children in Majorca
Snorkelling in coves. Equip the children with a good pair of goggles and a tube, and they will probably be entertained for a long while in the sea, observing the fish. The crystal-clear waters in Majorca and the quietness of its coves make the island a paradise for snorkelling and enjoying marine life without danger. They will probably be excited after seeing colourful fish, starfish, sea urchins and other marine life. If you stay at a hotel beside a cove, with direct access to a beach, such as the Occidental Cala Viñas, they will be in the water all day long. Moreover, the entertainment team organises games and activities on the sand itself.
Observing whales at Palma Aquarium. You can enjoy an aquarium with a virtually unique show in the world just 15 minutes away from Palma. The immersive 360-degree Giants of the Ocean experience will help you enter the world of the humpback whale in a 15-metre-diameter dome. This is a unique experience which can only be enjoyed in Majorca and Hawaii. The aquarium has over 8,000 specimens belonging to 700 species from the Mediterranean, Indian, Atlantic and Pacific Oceans. It also has a jellyfish tank and the deepest shark tank in Europe.
Trips with children in Majorca
Sóller train. One way of taking a trip down memory lane is to take a ride on this historic wooden train which links Palma de Mallorca and Sóller, and crosses spectacular landscapes dotted with orange trees. It is one of the last narrow-gauge railway journeys which crosses the Alfàbia mountain range, overcoming a 200-meter-high slope in just seven kilometres. This is a trip of a lifetime which passes through thirteen tunnels, several bridges and a five-arched viaduct. The final destination is a small fishing port coveted by pirates in the past. Once there, you can take the tram which runs through the town and along the sea and ends at the port.
Sailing. After strolling along the maritime promenade watching the boats in Palma, the children will probably want to get on one. Several companies provide trips on boats or catamarans which run along the Bay of Palma. If you choose a vessel with underwater viewing, you will see the underwater fish and flora thanks to the transparent sea in Majorca.
Win them over with an artisan ice cream
Try out a route that children will love. The idea is to find the authentic artisan ice creams made with fresh fruit, nuts and local ingredients which combine classic flavours with oranges from Sóller, figs as well as cheese from Mahón. Each ice-cream parlour has its own star flavour but what unites them all is their traditional ice-cream making which has been passed on from generation to generation. At Ca'n Miquel, there are up to 15 varieties of chocolate as well as fig, mint, rosemary, pomegranate and even creamy prawn sauce ice creams. Sa Fàbrica de Gelats provides very creamy ice creams since it uses cream and milk, its main secret. It has over 40 truly artisan ice cream flavours. Can you imagine what the almond ice cream from Ca'n Joan de S'Aigo must have been like that doctors used to prescribe it to feed the sick and as a painkiller! Today it is made just like it was 300 years ago.
Your family trip to Majorca will enable the children to discover a real adventure-packed treasure island. The holidays will be unforgettable for both the children and yourselves.
Related
plans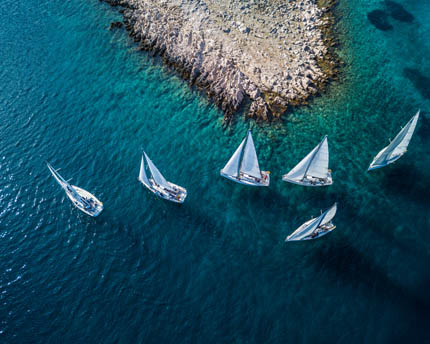 Sports and Adventure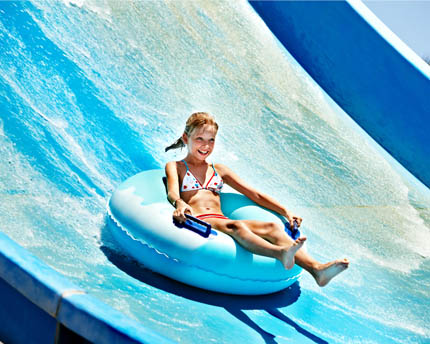 Leisure and Entertainment