Discover the best boat trips
around Majorca
The history of Majorca, and that of the Balearic Islands in general, cannot be explained without the eternal presence of waterborne vessels. Its dense prairies of Oceanic Posidonia, a seagrass species which releases oxygen and provides exceptional water transparency, evidence this since it is well-known that its presence goes back to long before the Roman interference on the islands. Hidden underwater near Majorca, the Posidonia, which is one of nature's treasures and declared a World Heritage Site by UNESCO, has also witnessed the incessant arrival of so many civilisations. For 2,000 years, the Vandals, Phoenicians, Byzantines, Normans, Almoravids, Aragonese and English saw the sea route as the only possible way to reach the Balearic coastline. The Majorcan culture is so closely related to sailing that it proudly exhibits its own boat, the llaüt, which is unlikely to be found among the local fleet nowadays as a result of the 'recent' appearance of motor boats.
In any case, Majorca hides many secrets such as grottos, coves and beaches which can only be seen on board a boat. With 49 ports dotted around the coastline and the possibility of sailing (on certain ships) without having any qualifications, the island of Majorca has become a privileged sailing destination.
Renting sailing boats and other ships in Majorca
Majorca is a unique place for renting sailing vessels. On one hand, it concentrates 50% of the total rental companies operating in Spain. On the other hand, its current legislation allows sailing without a licence up to three miles from the nearest port or shelter.
There are currently numerous websites where boat owners rent out their vessels. Sailing boats are usually rented for a minimum of one week. Yachts and catamarans can be rented for a single day and the price is higher than for sailing boats.
Moreover, depending on the circumstances and maritime training of each person, a skipper can also be hired (paid separately). Remember that the rental service may also include paying a deposit, which could easily double the full rental price itself.
Trips on boats (or catamarans) along the Majorcan coastline
The sailing experience in Majorca is not only limited to renting a private boat. Fortunately, there are numerous companies specialising in organising trips on boats (and sometimes on catamarans) along the various areas of the island. It is another way of seeing the beaches and coves, which would otherwise be quite difficult to reach. Here are some examples:
The boat trip to Dragonera Island will help you explore the hidden charms of the south-western coast of Majorca for five hours. Dragonera Island (Sa Dragonera in Majorcan) is an islet protected as a nature reserve due partly to its interesting history as a pirate haven and its beautiful sandy seabeds covered, to some extent, by the Oceanic Posidonia. Once there, the companies provide diving masks for snorkelling along its coves and give you time to take a walk to some of the numerous watchtowers.
Another very popular boat trip in Majorca is to observe dolphins in Alcudia bay on the north-eastern part of the island. This is a unique route since the boat has to set sail just before sunrise to observe the mammals. This trip can only be taken between May and October and it lasts three hours which includes a nautical breakfast and unparalleled views of Cap de Formentor. By the way, the organiser guarantees that, if the longed-for sighting does not take place, the travellers are invited to take a trip another day without extra charge.
Lastly, there are trips on catamarans (where the groups are smaller) such as those along Palma bay. During the 4-hour trip, with several stops at hidden coves, the indisputable events are contemplating the coast and diving. The companies also include a meal and a snack, so this is an easy and carefree plan.
Boat parties in Majorca
The Mallorca Party Boat is an experience that is highly sought-after by the young people who visit the island which combines two very attractive concepts and pair well with each other: partying and the sea. Many companies organise this type of activity, which usually lasts around three hours and whose dynamics are easily summarised: sailing along the main bays of Majorca on a boat where there is a free bar with soft drinks, sangria and beer, and a professional DJ is in charge of the music. It is another way of enjoying the beautiful coastline of Majorca, while meeting new people in a festive and relaxed atmosphere.
Rumour has it that the Party Boat always plays a Spanish summer hit from 1968 which will remain there forever. El Puente by a group called Los Mismos has been played repeatedly there for more than 40 years; the best way to honour this famous Spanish song, whose lyrics are 'it would be wonderful to travel to Majorca without having to take a boat or plane', is to sing it together on board a large boat.
Related
plans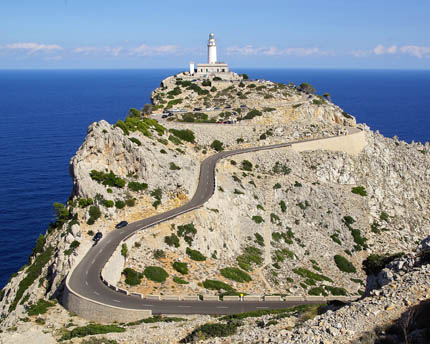 Sea and Beaches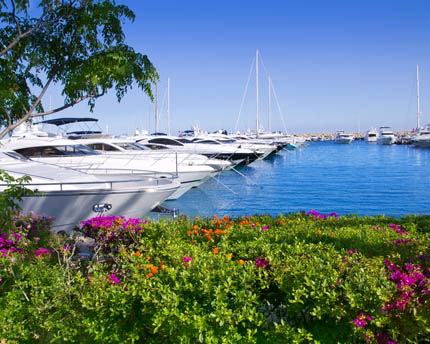 Places of Interest