What to see in Ourense,
the spa town steeped in history
Wherever you look, Ourense's two thousand years of history are evident in an architectural heritage that is a testament to the past and to its Roman origins. Any exploration of this provincial capital requires a strategy that takes into account its unique rhythms and interests, as there is much to see and enjoy in this city blessed with thermal waters. Stroll at leisure around Ourense's historic quarter and enjoy its many monuments, both religious and secular, but leave time to just follow your nose too. The city's essential historic attractions include its Cathedral; the churches of Santa Eufemia and Santa María Madre; the avant-garde bridge, the Ponte do Milenio [Millennium Bridge]; its squares, such as the Praza Maior and the Praza do Trigo; Rúa de Santo Domingo with its traditional buildings, and San Lázaro Park.
You can see much of the city on short walks, so get out there and discover the magic that fills every corner. And if you are staying in Ourense for several days, we recommend you arrange an excursion to some of the charming towns around, such as Ribadavia, Verín, Allariz, As Ermidas or O Carballiño. A trip combining a visit to Ourense with an excursion can make a perfect long weekend away or a stress-relieving spa break.
Ourense Cathedral
The stones of the Cathedral of San Martiño have witnessed over eight hundred years of history, although of course it has changed and adapted over the years. The building dates back to the twelfth and thirteenth centuries, and once inside every step brings a new discovery, such as the Romanesque Christ figure, the High Chapel, the Santo Cristo chapel, and the treasures held in the Cathedral Museum. Take your time to look carefully at the façades and striking details of the Pórtico del Paraíso. As you look up, the bell tower, at over 40 metres tall, is an impressive sight.
Free cancellation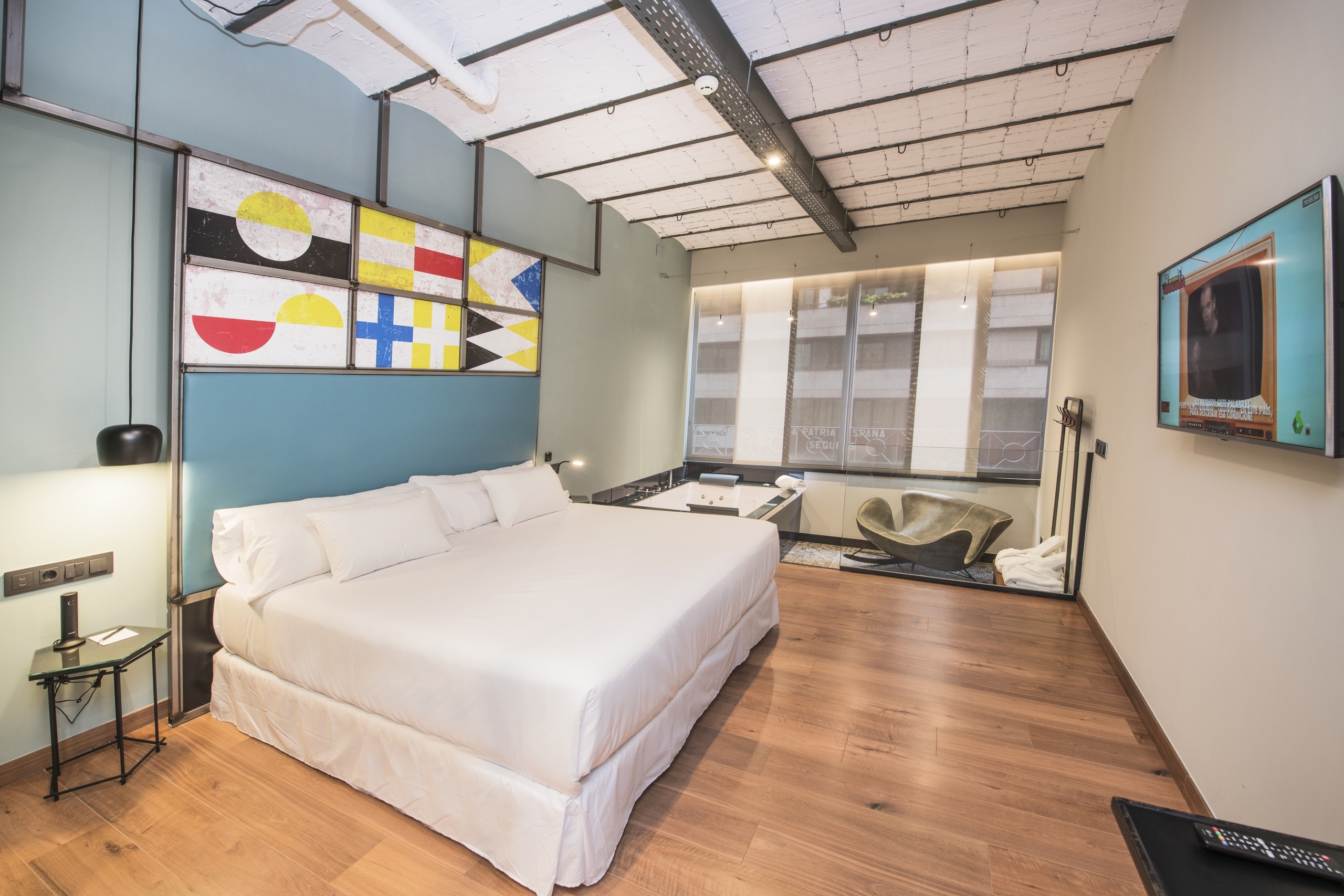 Millennium Bridge
Since 2001, a new architectural structure has been added to Ourense's cityscape. The Ponte do Milenio, designed by the architect Álvaro Varela and built by the engineer Juan M. Calvo, impresses with its strange elliptical shape and its walkway, 22 metres above ground level. Other striking features are its length of 275 metres, and its system of steel cables with a 36-metre central span. If you climb to the top, you will find a walkway on both sides, which commands beautiful views of the river Miño.
Church of Santa Eufemia
Since 1767, this has been Ourense's parish church, but originally it was a Jesuit school. Its portico is typical of the Galician Baroque style, as is the combination of straight and curved lines that create striking façades whilst still allowing the light to stream inside. The granite façade, designed by Friar Plácido Iglesias, features massive columns, a split pediment, and even pinnacles. The church is an impressive size: it is the city's second-largest building, after the Cathedral. The interior is relatively plain, with a Latin floor plan and three naves, the central nave being higher than the others.
Ourense's thermal springs
Although it is over the last few years that its thermal waters have become widely known, Ourense's tradition as a spa city dates back several centuries. Within Spain, it is possible to benefit from waters with curative properties that spring from the ground at high temperatures, and which were so popular with the Roman legions. To discover the full range of spa springs, you would need to spend several days in the city. Among those you would not want to miss are Outariz and Burga de Canedo, Ourense's biggest thermal spa; A Chavasqueira, a complex of natural, outdoor swimming pools; Muíño da Veiga, a thermal spa next to an old windmill; As Burgas, a thermal pool steeped in history; and the Fuente de O Tinteiro, which is extremely popular with the locals and said to have properties beneficial to the skin.
Ourense's Main Square, the Praza Mayor
This is one of Ourense's most important spaces, and a favourite meeting place for its residents. Perhaps the most striking feature of the Praza Mayor is that its floor slopes, and not just slightly… it must be one of only a few such squares in Spain. Apart from that, it is a very pleasant place, arcaded on three sides, and home to the Casa Consistorial [Town Hall], the former Episcopal Palace, and various mansions and shops. It looks particularly attractive when viewed from a terrace bar in the evening, illuminated with its yellow-tinted lights.
Praza do Trigo
Many people consider the Praza do Trigo as more of a crossroads than a square, but nevertheless it is a very pleasant spot to visit and explore. It is overlooked by the Cathedral's southern façade, and has an attractive fountain in the centre (Fuente Nueva) surrounded by stately dwellings that exude affluence, including the eighteenth-century Casa de los Temes. The square leads into the Plaza de las Damas, in which stands the Renaissance-style former residence of the Gayoso family. Make sure you visit this delightful little square.
As Burgas
As Burgas deserves a place of honour among Ourense's thermal springs, as it has direct links with the city's origins. This was the site of the ancient Aquis Aurienses (Waters of Gold), and its medicinal mineral waters still flow at over 60ºC in the centre of the city. An interesting fact: Ourense is also known as the "City of As Burgas". It dates back to Roman times when a baths and a sanctuary stood here, and while much has changed since then, the spirit of the place remains the same.
Rúa de Santo Domingo
A walk along the Rúa de Santo Domingo is a rewarding experience for visitors. This street links the historic quarter with San Lázaro Park — in other words, the old part of the city with the modern part. Here there once stood a Dominican convent, of which only the church of Santo Domingo still remains. This walk is of considerable architectural interest, as the street is lined with mansions boasting coats-of-arms, escutcheons, and imposing grey stone façades. And, of course, there are lots of shops.
San Lázaro Park
San Lázaro Park is in the centre of the modern half of the city, and is surrounded by government buildings, business premises, and shops. This is where the pilgrims' hospital or 'lazareto' once stood: hence the park's name. There was even a chapel to San Lázaro here, but it was later moved to the O Peliquín district. However, the Franciscan church was transferred to the park.
In the centre of the park, which used to be much bigger than it is today, stands a Baroque fountain, and around it are several important buildings, including the Government Sub-Delegation and the Ourense Tower. It's a pleasant spot to stroll around looking at the sculptures, or to relax on a bench in the shade of a tree.
Church of Santa María Madre
This modest, Baroque church stands on the site once occupied by Ourense's former cathedral. The small, medieval church of Santa María Madre has some columns and capitals dating from the fifth or sixth centuries (possibly from the ancient cathedral), and an inscription from its 1084 reconstruction. The current structure, however, dates from 1772. Among its noteworthy details are its monumental staircase and its Churrigueresque altarpiece with the Virgin in the centre.
Excursions from Ourense
Take advantage of your stay in Ourense to go on excursions to neighbouring cities, and enjoy their architecture, gastronomy and way of life. We can recommend visiting the following towns: Ribadavia, Verín, Allariz, As Ermidas, and O Carballiño.
Ribadavia
Around 30 km from Ourense is the town of Ribadavia, which is perfect for a one-day excursion. The town has two outstanding features: its Jewish heritage and its links with wine growing. On a day trip here, you should focus mainly on seeing the Jewish quarter and the historic religious and secular architecture. In between, you can enjoy the town's gastronomic delights. If you're here in August, don't miss the Exaltación del Vino wine festival and exhibition.
Verín
It takes less than an hour to travel the 73 km from Ourense to Verín, a reasonable distance for a short visit. Located on the banks of the river Támega, this town has famous springs, such as Cabreiroá and Sousas. It also has an interesting heritage, including the Plaza de la Merced, the medieval fortress of Monterrei, and the Alameda gardens. You could explore the historic quarter, or opt for a tasting of the DO Monterrei wine.
Allariz
Allariz is only 20 km from Ourense, and so is ideal for a half-day excursion. This town (declared an Artistic and Historic Complex) is an attractive place to stroll, and has interesting museums (including the Toy Museum, the Fashion Museum, and the Museum of Religious Iconography), as well as the convent of Santa Clara and the church of Santa María de Vilanova. And if you're a foodie, make sure you buy some of the famous almendrados, almond cake, and melindres, traditional Galician doughnuts.
As Ermidas
A fascinating place that can easily be visited from Ourense is As Ermidas, 115 kilometres away. This little village of barely 50 inhabitants is a total surprise to visitors — firstly because of its mountainside location, and secondly because it is home to the amazing As Ermidas monastery. It is worth the trip just to see this sanctuary.
O Carballiño
A drive of no more than 20 minutes (27 km) brings you to the small town of O Carballiño. Its main claim to fame in terms of tourist attractions is the church of the Veracruz, a beautiful, modern building designed by Antonio Palacios. Also worth including in your itinerary are the remains of the San Cibrán de Las fortification, the pazo [traditional Galician country estate] of the Quiroga family, and the church of Santa Baia de Banga. The church has attractive sixteenth-century painted murals. Although the town's outstanding attractions are its historic monuments, its tradition as a spa town is increasingly coming to the fore, with outstanding examples such as the Caldas de Partovia and the Gran Balneario.
Where to eat in Ourense
The city of Ourense has so many excellent restaurants that it is really difficult to settle on a few where visitors can eat well. Our favourites include Tapa Negra in the heart of the historic quarter, which offers good tapas and skewered snacks at very reasonable prices. More upmarket is the La Garza gastro bar, with excellent ingredients, creative dishes and thoughtful presentation. A more local twist, along with a traditional décor, is offered by A Palleira. The seafood platters are always a good choice at this bar, as are the plates of sea scallops and razor clams. If it's a tasting menu you're looking for, an interesting possibility is Nova, where you can try a wide range of dishes without paying top prices.
Where to stay in Ourense
In the heart of the city, you will find the Barceló Ourense, a four-star hotel with an ultra-modern décor and a vibrant atmosphere, which presents a counterpoint to the historic character of this provincial capital. The hotel's guest rooms, which comply with our B-room standards, are a haven where you can relax and recover your energies in preparation for more sightseeing. They offer a pillow menu, raindrop-effect showers, tea-and-coffee-making facilities, and high-speed wi-fi. We should also mention that the hotel offers our new B-Likeat buffet breakfast, and that in the hotel lobby you can enjoy a beer, a coffee or a soft drink.
Facilities include a gymnasium and sauna which are free to use, and a business centre with five meeting rooms.
Free cancellation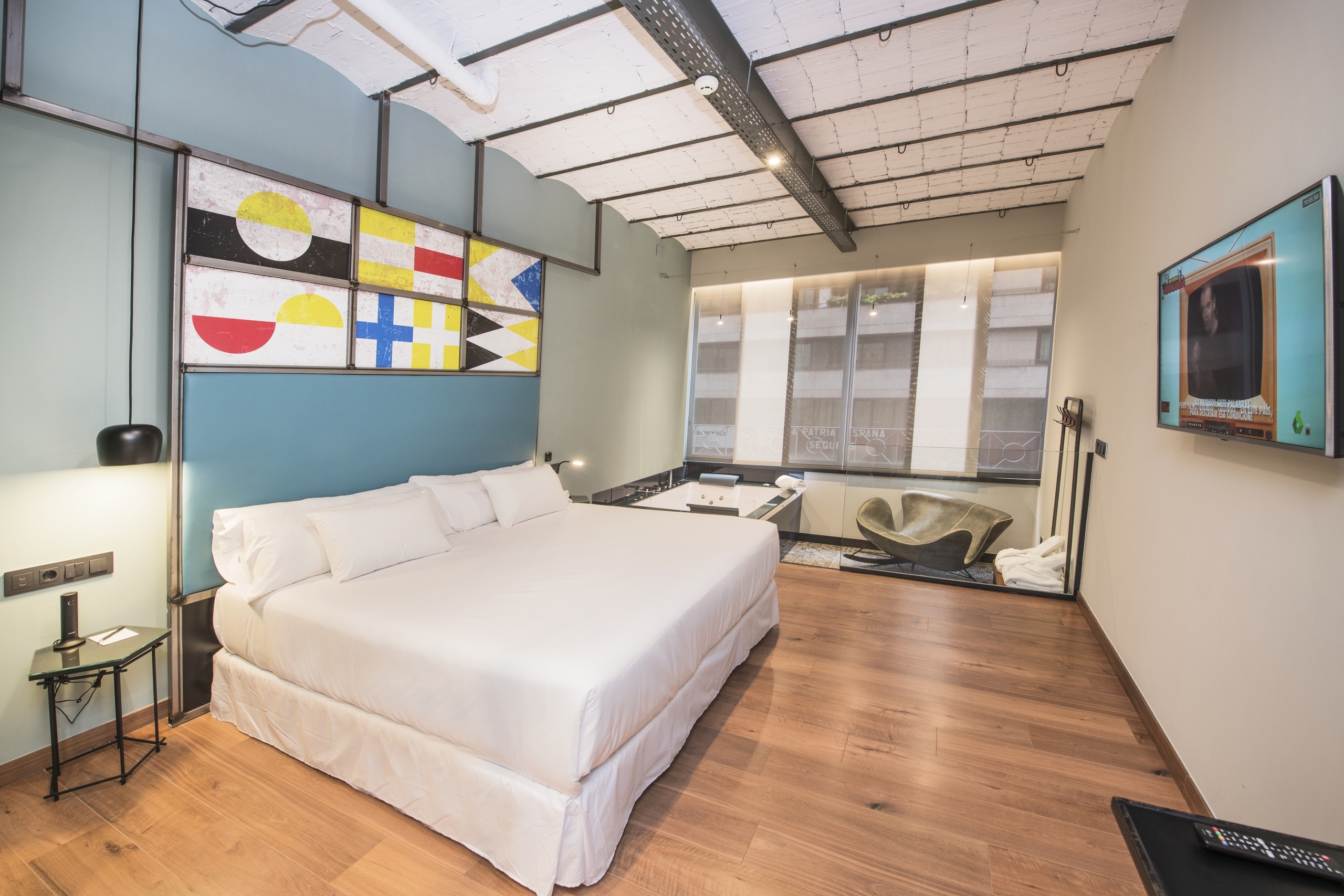 Frequently Asked Questions
What are the essential sights in Ourense?
The city's must-see attractions include its Cathedral, the Ponte do Milenio, the church of Santa Eufemia, the thermal spas, the Main Square, the Praza do Trigo, Rúa de Santo Domingo, San Lázaro Park, and the church of Santa María Madre.
When is the best time to visit Ourense?
Ourense is a very pleasant city which can be visited all year round, but if you want warm weather with little rain, the best time to visit is between June and September. This period could be stretched to include May and October.
What do I need to know before I visit Ourense?
Ourense is the capital of the province of the same name, a city with a long history, an abundance of historic monuments, and a strong tradition as a spa city. So it's a good idea to carry a swimsuit and a towel so that you can enjoy the thermal springs.
Related
plans